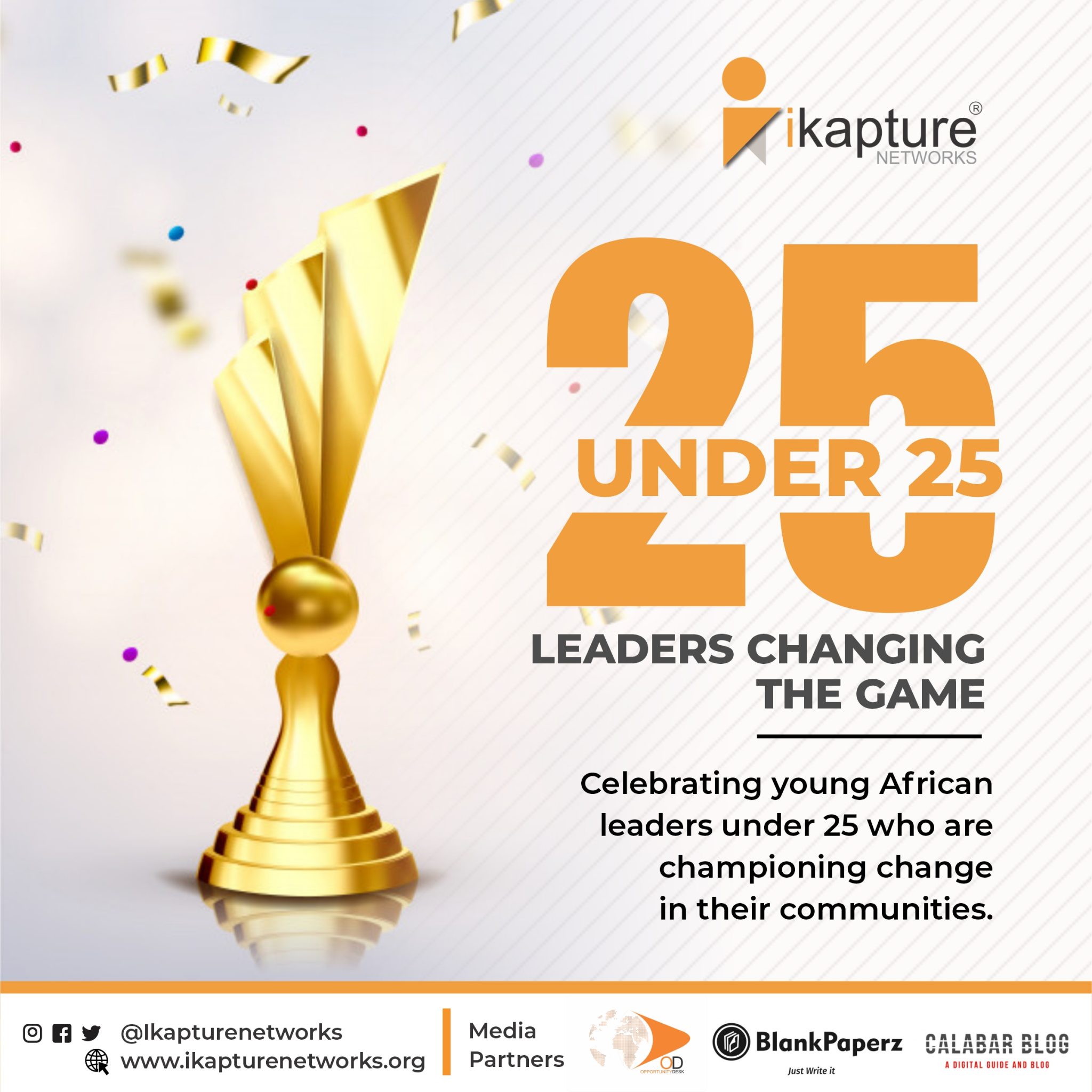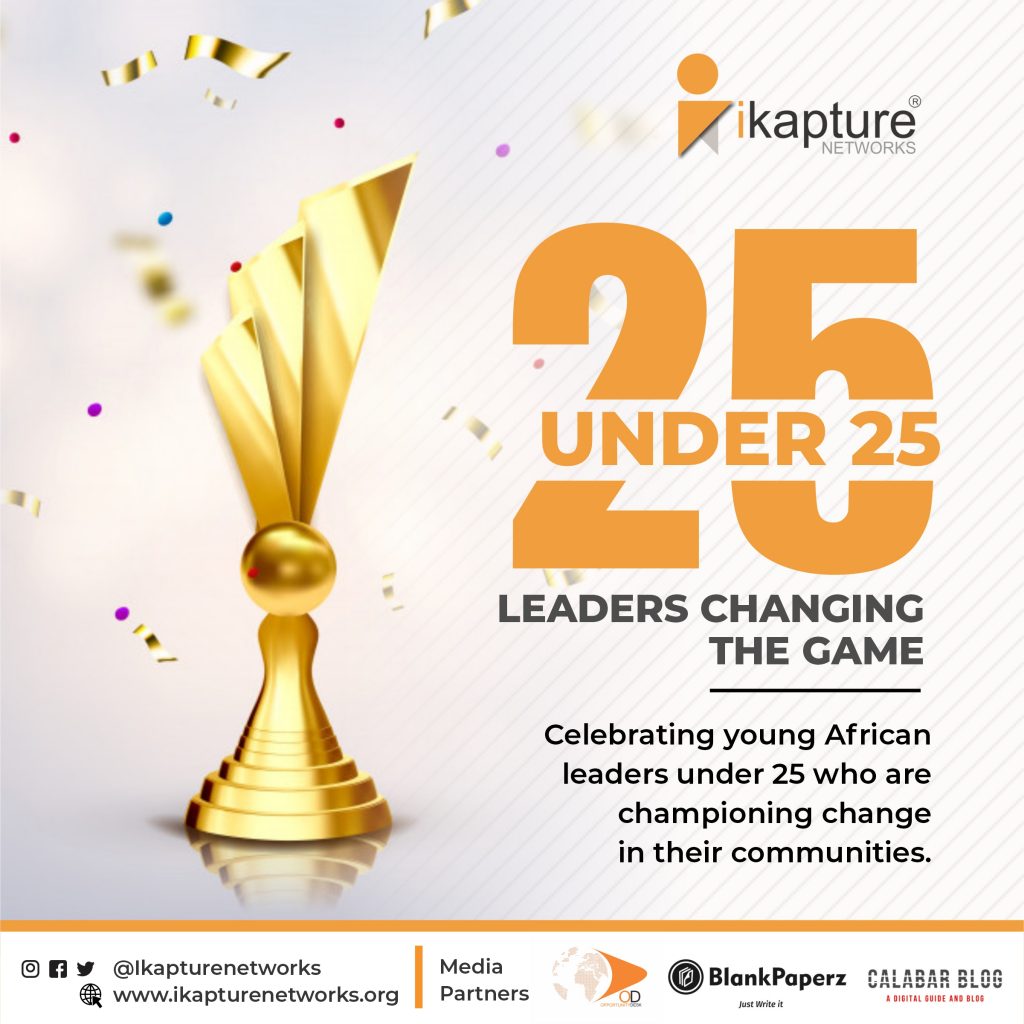 In commemoration of the International Youth Day and the 10th Anniversary of iKapture's flagship youth project, YLEAD, iKapture Networks launched a call for nominations of social leaders and Changemakers under 25, championing change in their communities in line with the UN Sustainable Development Goals. The 25 under 25 Young Leaders Changing the Game Award recognizes African leaders actively championing change in their communities through the UN Sustainable Development Goals.
Being the first Award launched by the Organization, they had a total of 700 applications from 24 African countries in which 25 finalists have been selected from the pool of applications representing categories such as; Poverty Eradication, Environment, Human Rights, Education, Health, Entrepreneurship, and Innovation.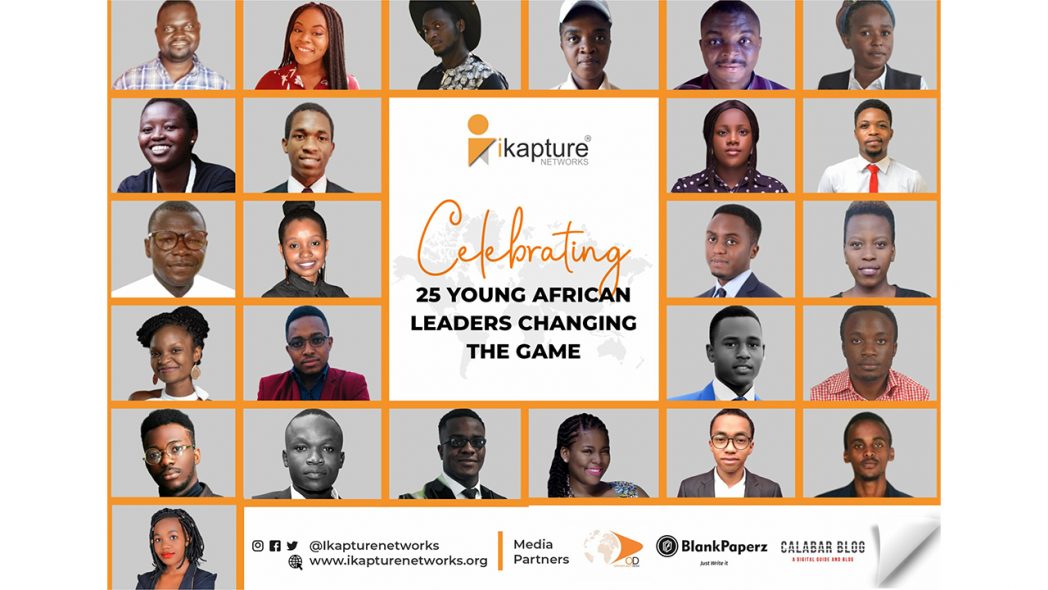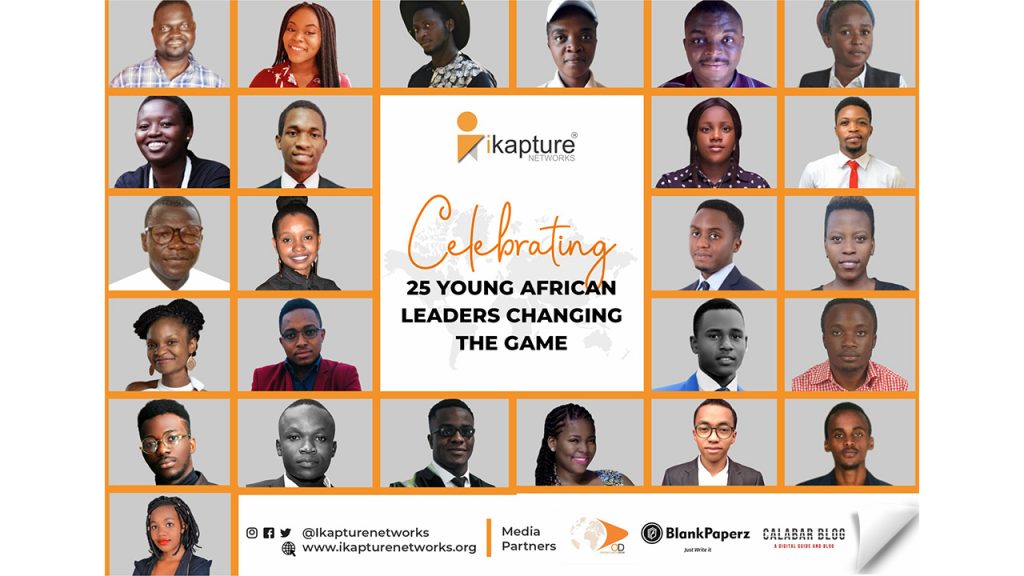 The 2020 finalists for the 25 Under 25 Awards are:
Akingbola Adewunmi, 22, Nigeria: Founder of HealthDrive Nigeria, an initiative tasked with the responsibility of tackling the menace of infectious diseases with major emphasis on Hepatitis and liver diseases in Nigeria.
Alli Ajagbe, 18, Nigeria: Founder of DesignIT Africa – a tech agency that equips young scholars with IT and leadership skills.
Aloyce Urassa, 22, Tanzania: Youth leader for health under Results UK and Health Promotion Tanzania, where he advocates for better health systems.
Stanley Anigbogu, 21, Nigeria: Founder, ArtecHubs Nigeria which is a leading tech skill acquisition company for young minds in southeastern Nigeria.
Anna Suberu, 24, Nigeria: Digital Campaigns Manager at Wadi Ben-Hirki Foundation, a registered organization that seeks to impact the lives of people through humanitarianism and advocacy.
Beatrace Ndisha Mwanjala, 23, Kenya: Founder, Luzimo Inspo Ventures which deals with the production of eco-friendly products to ensure that people reduce their carbon footprint without compromising lifestyle.
Chinenye Precious Rufus, 22, Nigeria:  Welfare and Human Resources Officer at Samuel Ioron Foundation – SIF where she educates young adolescents, girls, on menstrual health and distributes menstrual supplies under the "Red dot" of the Foundation.
David Shamala, 25, Kenya: Chief Operating Officer at Do It With Boldness Foundation addressing issues of Gender-Based Violence, Female Genital Mutilation, and child forced marriage.
Emmy Otwii, 25, Uganda: Founder, Youth Lens Hub, the first tech-based platform for rural entrepreneurs and startups which equips youth and women in rural areas with business skills, financial management skills, and guaranteeing them with Seed Capital and affordable loan in support of their micro-enterprises.
Frances Obonna, 23, Nigeria: Founder, Lagos Fashion Hangout is an annual fashion event for entrepreneurs in the fashion industry that educates them on how to develop a sustainable business structure by connecting them with fashion experts and business consultants who serve as tutors.
Ghislain Irakoze, 20, Rwanda: Founder and CEO of Wastezon, a Rwandan cleantech company that is on a mission of leveraging innovative technologies to create a waste-free world.
Hellena Sailas, 24, Tanzania: Environmental Activist & Founder of Arena Recycling, a company that deals with plastic waste management by recycling plastic waste into eco-friendly building materials for contractions.
Jephthah Adelowo, 25, Nigeria: Co-founder of JED Recycling Initiative which is a youth-led non-profit organization that is focused on increasing awareness about plastic pollution and adoption of the 4R in communities across Nigeria.
Kamusiime Azaria, 23, Uganda: Co-founder of Care Promotion and Poverty Alleviation Initiative (CPAI), a community-based organization serving less privileged communities in the rural communities of Mbarara-Uganda.
Margaret Osolo Odhiambo, 24, Kenya: Coordinator of Health Programmes, The Streetwise Transformers, an advocacy platform for childhood cancers, injuries, and blood disorders facilitating health literacy, access for timely diagnosis and appropriate treatment, medical financing/mental health support thereby promoting resilience and hope to pediatric patients and their families. 
Miracle Adesina, 23, Nigeria: Country Coordinator, Slum and Rural Health Initiative (SRHIN), a mental and sexual health advocate, researcher, healthcare innovator with experience in social entrepreneurship, and youth-focused mental and sexual health advocacy.
Natasha Sichula, 22, Zambia: Founder of HERZ Movement (Her Empowerment Race Zone) advocating for underprivileged women's health.
Precious Okereke, 19, Nigeria: Founder of AccountHub Global Institute(AGI), a FinTech company eradicating financial illusion and establishing financial inclusion for sustainable growth and economic development.
Sedera Lalason,21, Madagascar: Founder of EmpowerMen Madagascar, an organization that promotes positive masculinity in his country.
Ssenyange Apollo, 20, Uganda: Founder, Nansana Cleaning Club initiative which advocates for a litter-free and green town.
Trevor Lichuma, 25, Kenya: Founder of Young Leaders Nation a youth-led social change development organization working to engage often-unengaged young people to volunteer for social good by offering a platform for young people to become active citizens in the community.
Tryphine Kemigisha, 24, Uganda: Co-founder, Upcycle Africa a social enterprise that focuses on environmental restoration, protection, and improvement in the lives of marginalized groups of people through waste education and Zero waste campaigns in communities in order to change people's mindset on the way they think about the disposal of plastic waste.
Ahmednoor Bashir, 22, Kenya: Founder, Kesho Alliance, a nonprofit that advocates for quality education, youth and women empowerment, peace building and violence extremism in Garissa, Kenya.
Oliver Mwalongo, 24, Tanzania: Founder, M-raise, a tech-based platform focused on providing solutions to maternal issues such as poor access to health and income generation opportunities for mothers and children in Tanzania. 
Mumbe Mwangangi, 25, Kenya: Founder, Twi Vamwe, an organisation focused on improving the quality of education through creating user-friendly materials for students in Kitui, Kenya.
About iKAPTURE CENTRE FOR DEVELOPMENT:
iKapture Centre for Development is a nonprofit youth organization committed to raising the next generation of socially aware leaders and tech-savvy entrepreneurs in Africa. Now in its 10th year, iKapture's flagship project, YLEAD, has reached over 500 young people with support from Michelle Obama's Young African Women Leaders' Forum Small Grants, British Council's Global Changemakers, U.S. Department of State Alumni Engagement Innovation Fund (AEIF), Ashoka's Youth Venture and the American Corner Calabar.
Media Partners: BlankPaperz Media, Calabar Blog, Opportunity Desk