You know, in Calabar you can afford to catwalk when crossing Calabar Road or Marian market, but in Lagos, even if a car is still 20miles away, mbok just run for your life because some buses can just perform magic and appear from nowhere.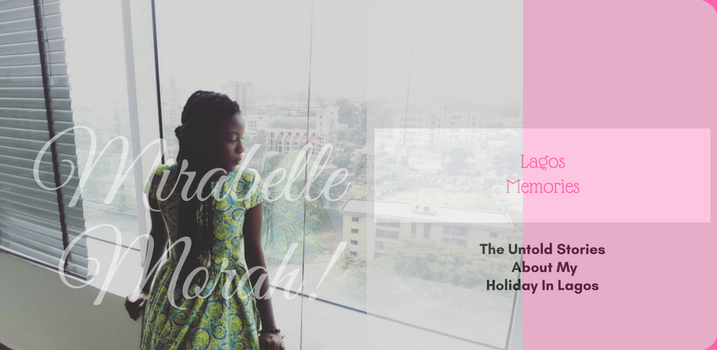 Lagos just isn't Calabar. All my life I've lived in Calabar and so I'm always too thrilled to go away on holidays. I planned my holiday to Lagos long long before I actually traveled.
I took up a job and worked for some money. Saved part of it for my Lagos trip and used part for my upkeep, but you know how it is na, before I knew it I had almost eaten up everything I'd saved. I didn't know anywhere in Lagos. I didn't have any friends there. In fact, the only time I had been to Lagos, I spent just about 3 days there. So I called Jodeep, Shay, Reyna and said yo, I'll be in Lagos soon.
LAGOS
My dear, I was planning to catch all the fun I could with very little money. Come on! It's not Calabar that taxi is N50 from UNICAL Main Gate to Atekong o, this was Lagos. Common Oworonshoki to Gbagada was N100. Jumping one bus to another.
One time, when I was going to Maryland on my own, I shouted O wa oo many times for the conductor to let me come down, and everyone in the bus looked at me and spoke Yoruba. Mbok I couldn't understand anything. I didn't know that buses didn't stop anyhow for the fear of LASTMA. So many times I had to 'codedely' ask someone in the bus to please, tell me when we got to a particular junction I didn't know. I didn't want to risk looking like an olodo or JJC, and being an easy prey for Lagos thieves.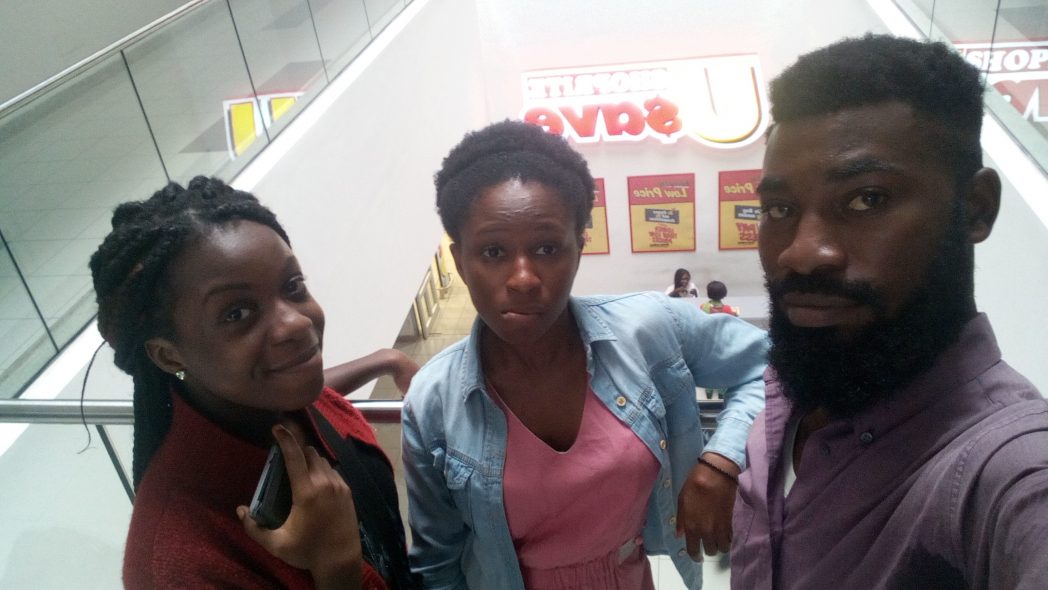 Then I remember travelling to Abule-Ado. I say traveling because that place was so far. I had to take so many buses. My Google map was on standby throughout. I wanted to meet a friend and I didn't mind all that risk and journey from Harvesters, Gbagada to Abuleado. It was sad enough that I didn't get to spend much time with her. I didn't even get a picture (now I remember!) but it gave me enough time to sight see.
Lagos roads were about the scariest things. I never used a bridge. I don't think I ever remember using one. I heard that either the police or LASTMA usually fine people who don't use the walkover bridge. You know, in Calabar you can afford to catwalk when crossing Calabar Road or Marian market, but in Lagos, even if a car is still 20miles away, mbok just run for your life because some buses can just perform magic and appear from nowhere.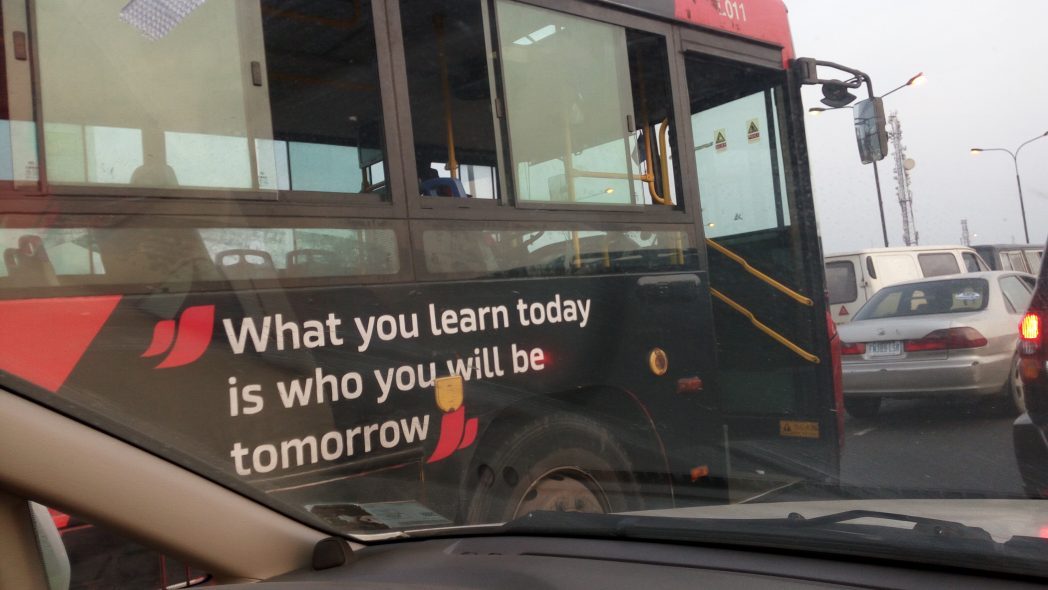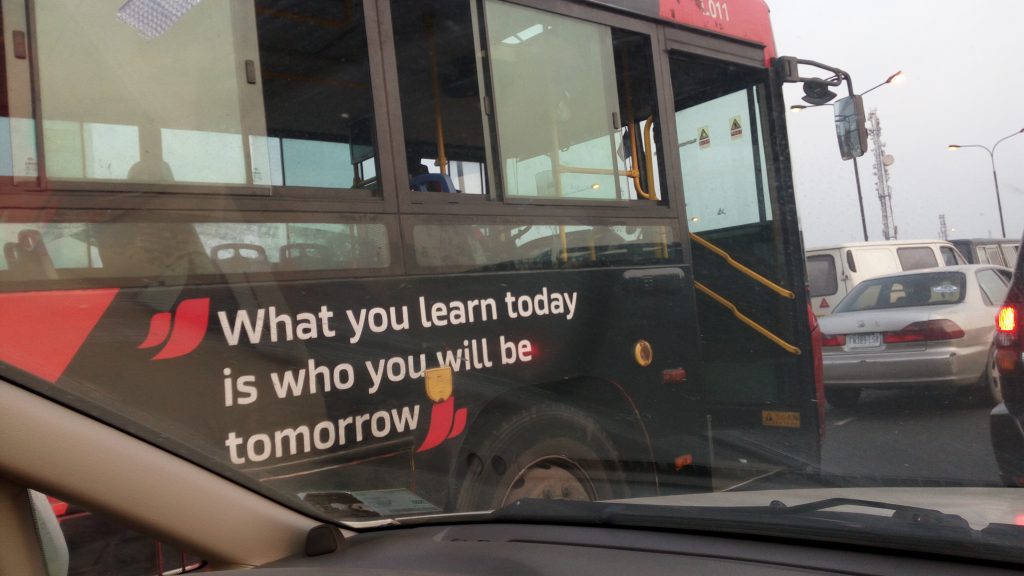 Harvesters Int'l looked so much like Calabar City Church, so I made it my church.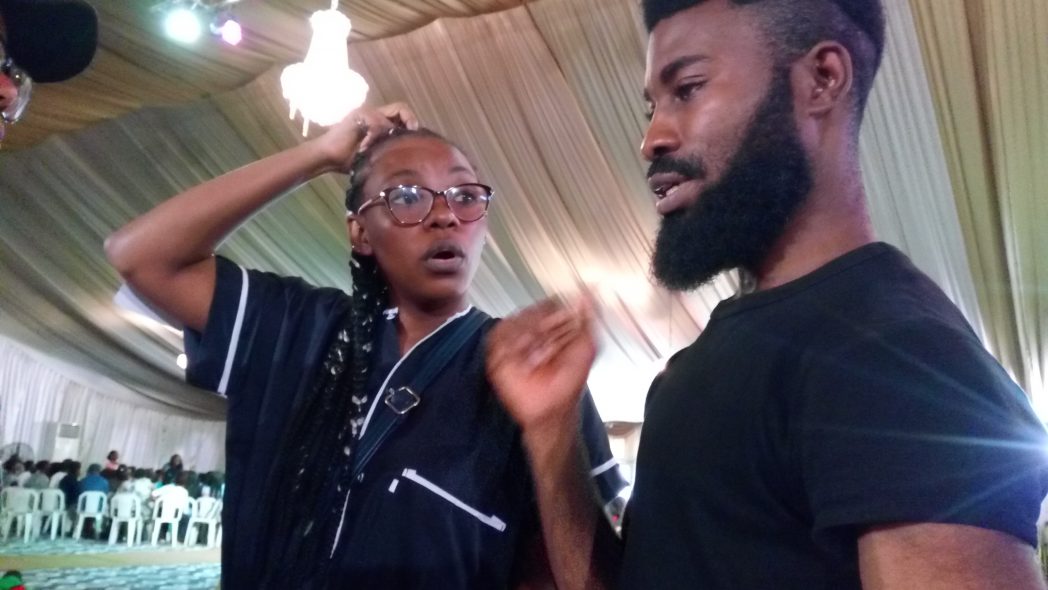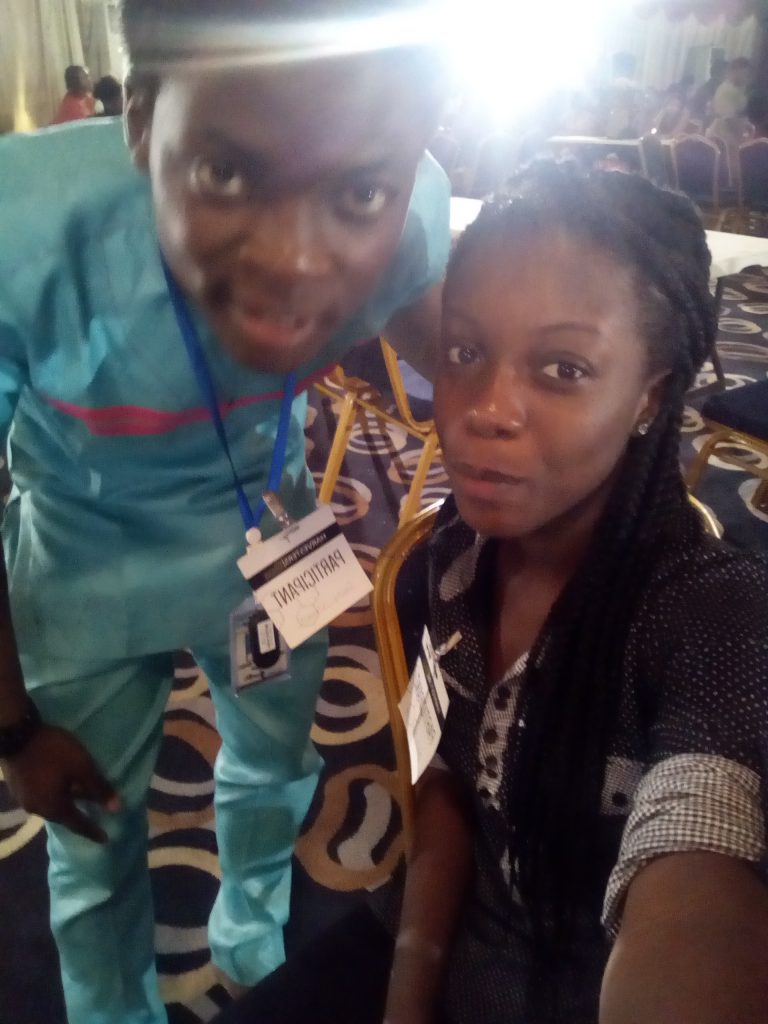 The only friends I had in Lagos were friends from Instagram, a few from Calabar and a new friend I made at Church. My IG friends were too awesome; they literally made Lagos amazing for me. First of all they were guitarists and musicians, then to crown it all, Christians. (laughs). One time, I found my way to Ikeja City Mall and I was treated to a very sumptuous meal. By the way, you needed to see the way the bus driver was chancing me for N100, I had to chance back that it was N50 I was going to pay him to the mall. He won. I just wasn't sure whether it was actually 50 or 100 bucks I was supposed to pay.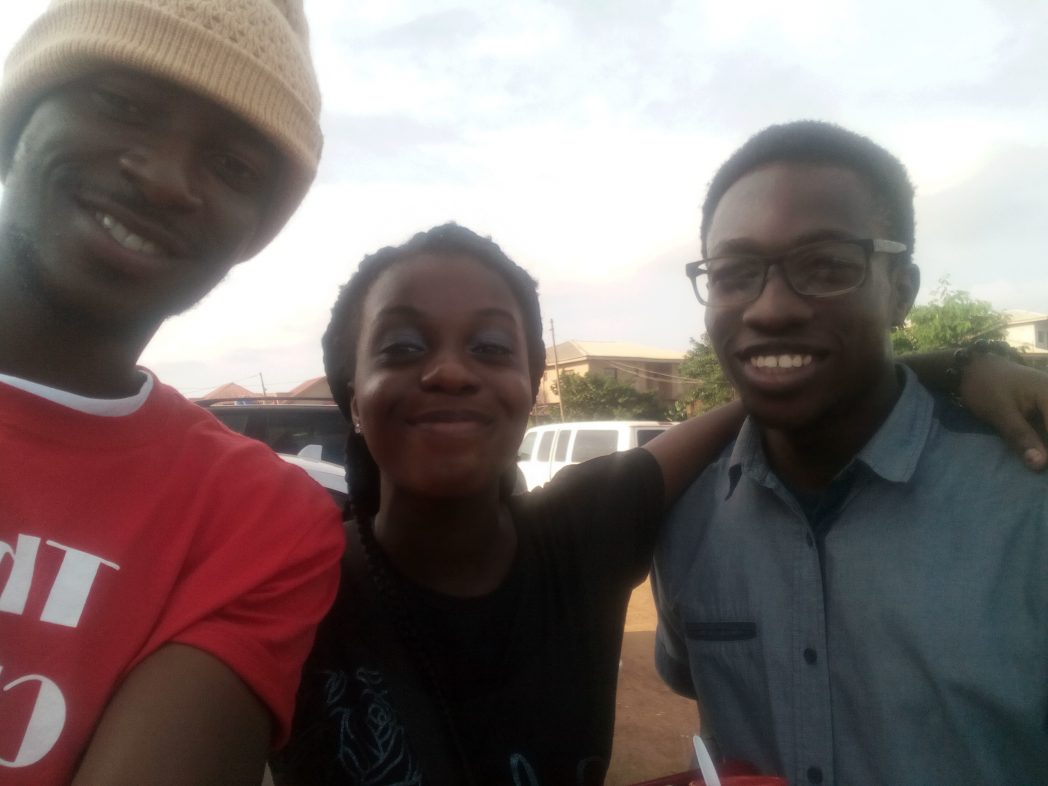 Not forgetting all my awesome trips to the Island with my brother, purely intriguing. We went from spot to spot, buying, talking. Then I would spend some evenings with my other brother eating great meals and watching movies. Then at night, we would eat out. Some other nights my brother would buy puff puff, potatoes and akara, nearly killing me with excess.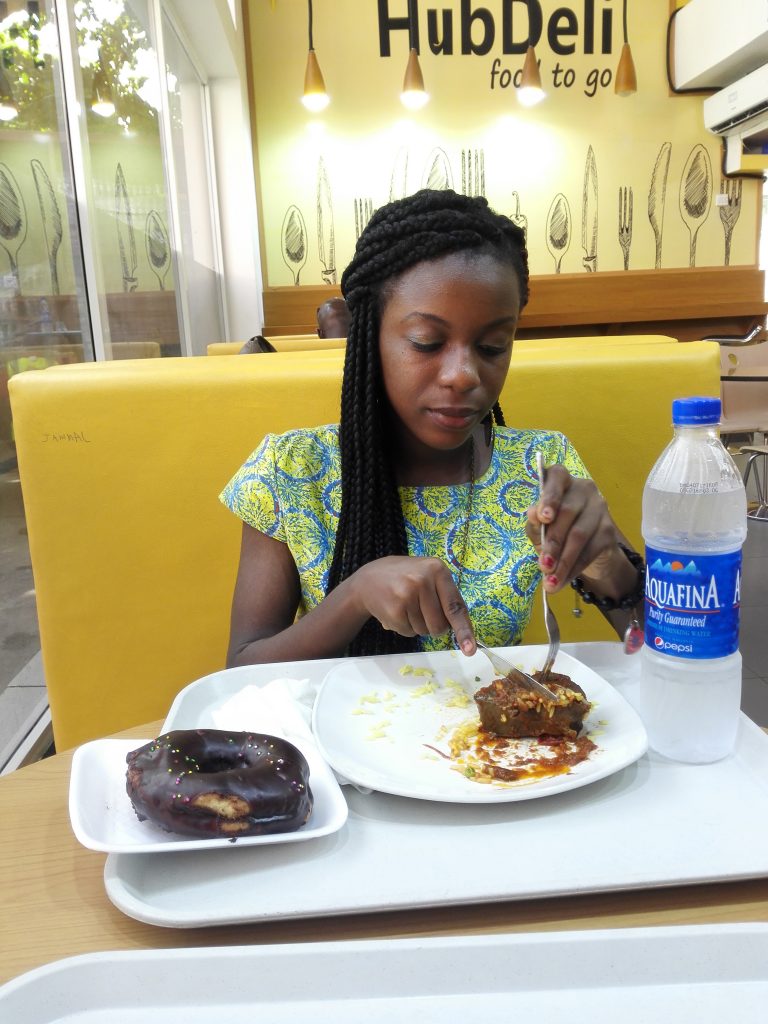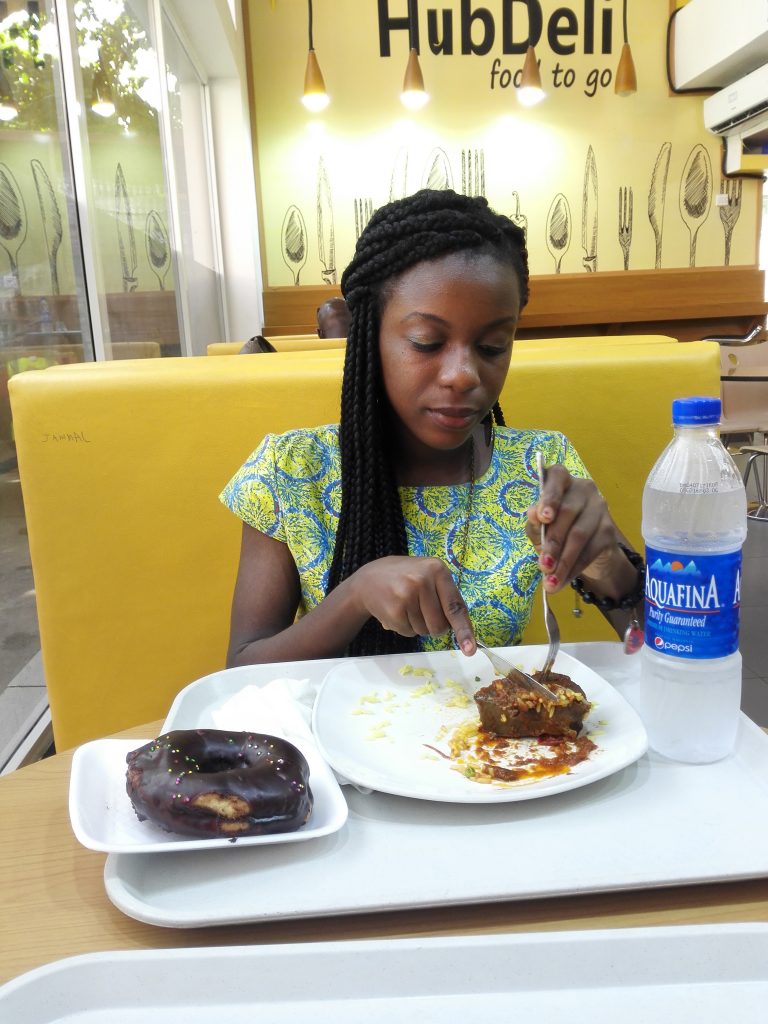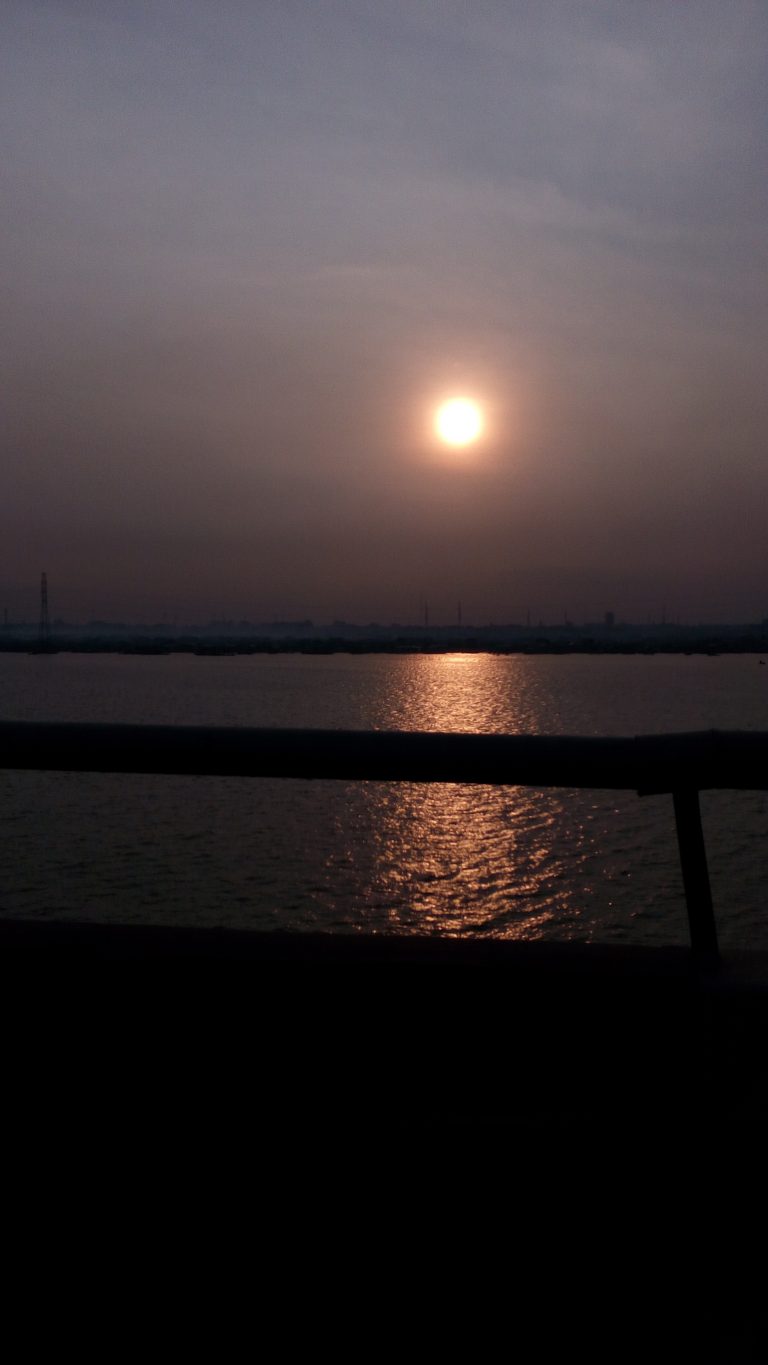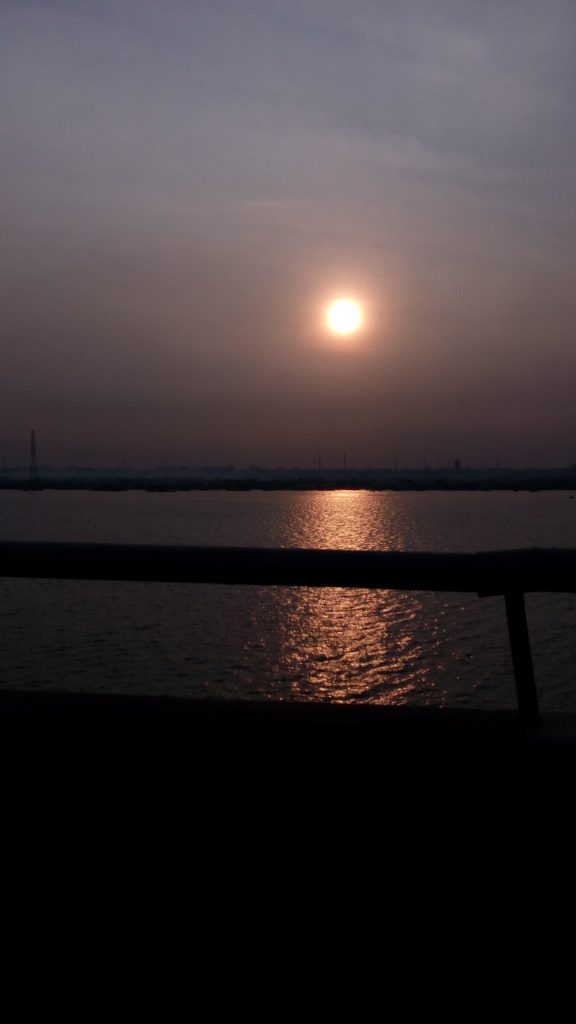 Lagos was my first experience of Uber. I'd planned to use Uber about 8 times before I got back to Calabar and I think I used Uber about 6 or 7 times. It was just funny to me. I was just a Calabar girl who wanted to enjoy and relax very well before coming back to UNICAL to be frustrated.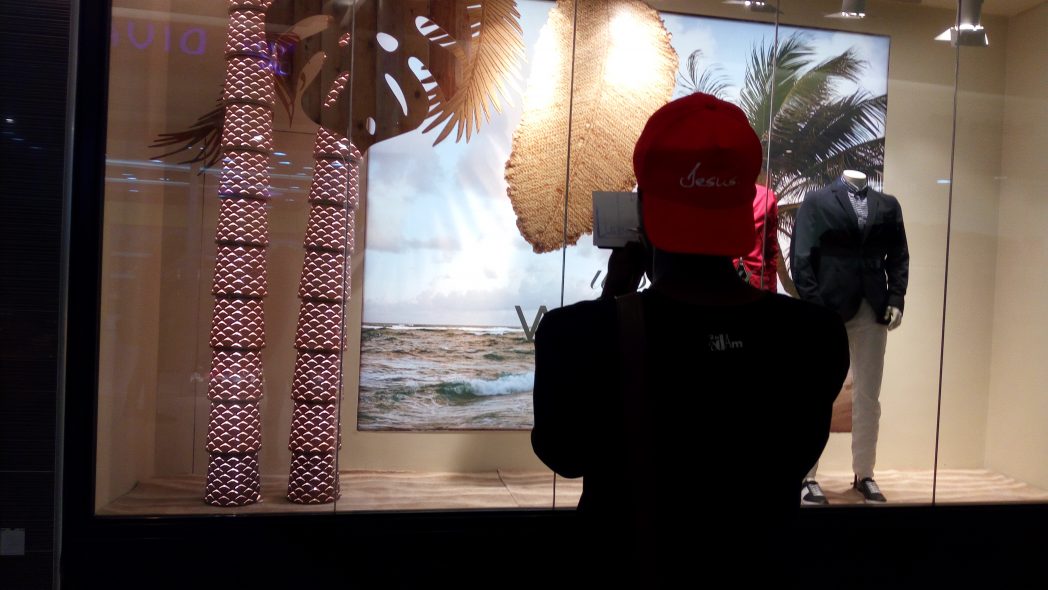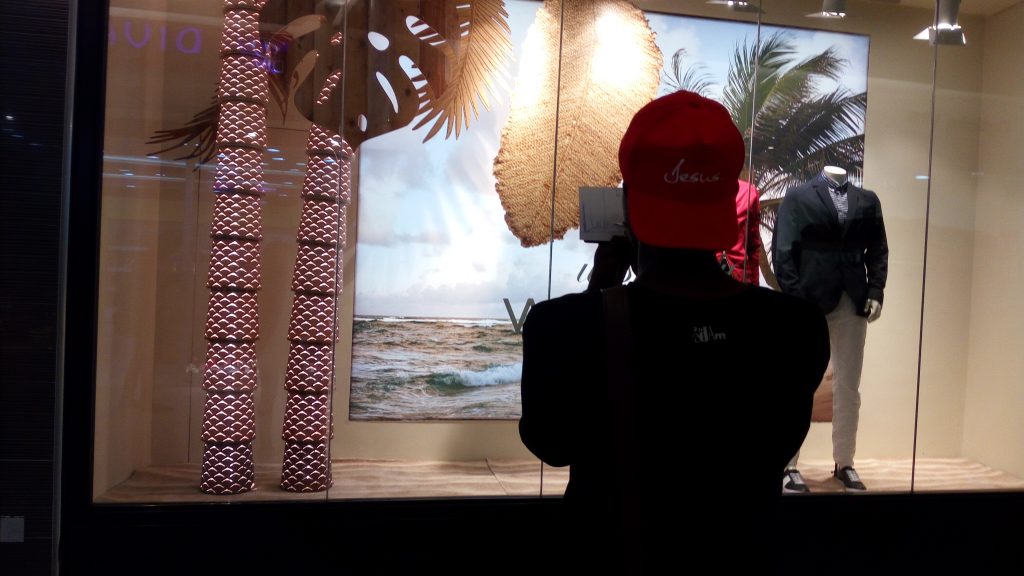 Bode the creative son of God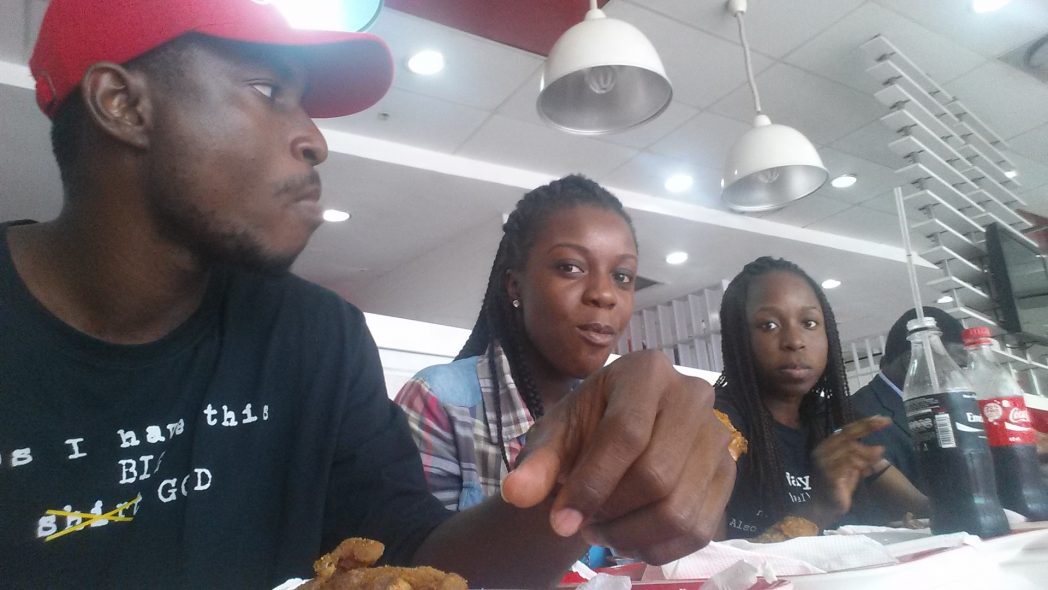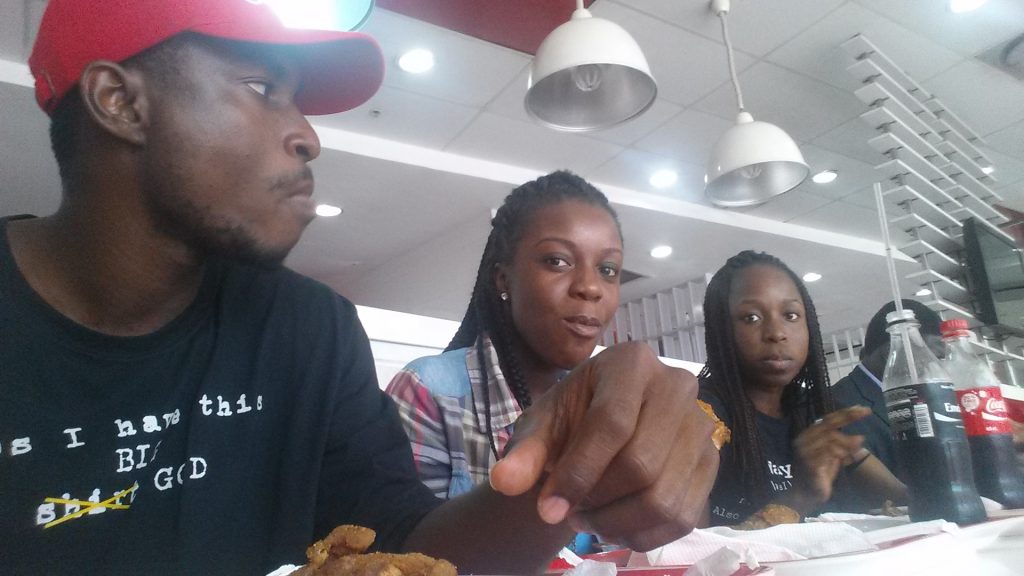 Bode and Shay giving me all that good loving treatment. In Bode's mind, he was welcoming me to Lag 😉
To crown it all, I visited UNILAG just a day before I left for Onitsha (My people, I didn't want to come back to UNICAL o). On my way to UNILAG I asked one guy for the road and he said
"oo UNILAG, na the other side o just cross, enter bus, them go carry you reach that…" And I said
"thank you," but in my mind I was like ah, wasn't that the road leading back to where I just came from? Then I crossed to the other side and met a woman selling puff puff or something, at least she looked like she wasn't going to kidnap me. I asked her the same question because I didn't trust the other guy. The woman herself told me to walk, another man said walk? That UNILAG was so far. After their answers I said thank you oo. Then I located some young persons, after calculating who would answer me and who could snub me, I walked up to one fine girl and she smiled, told me to cross over, take a bus, that Yaba was the other side. Then I took the bus…
I made sure I went to the English department and to the school Library at UNILAG. Then I went to the Lagoon front, the senate love garden and to some other places which I have no idea their names. I was excited to actually see the love garden and the library in real, after seeing these scenes on MTV Shuga.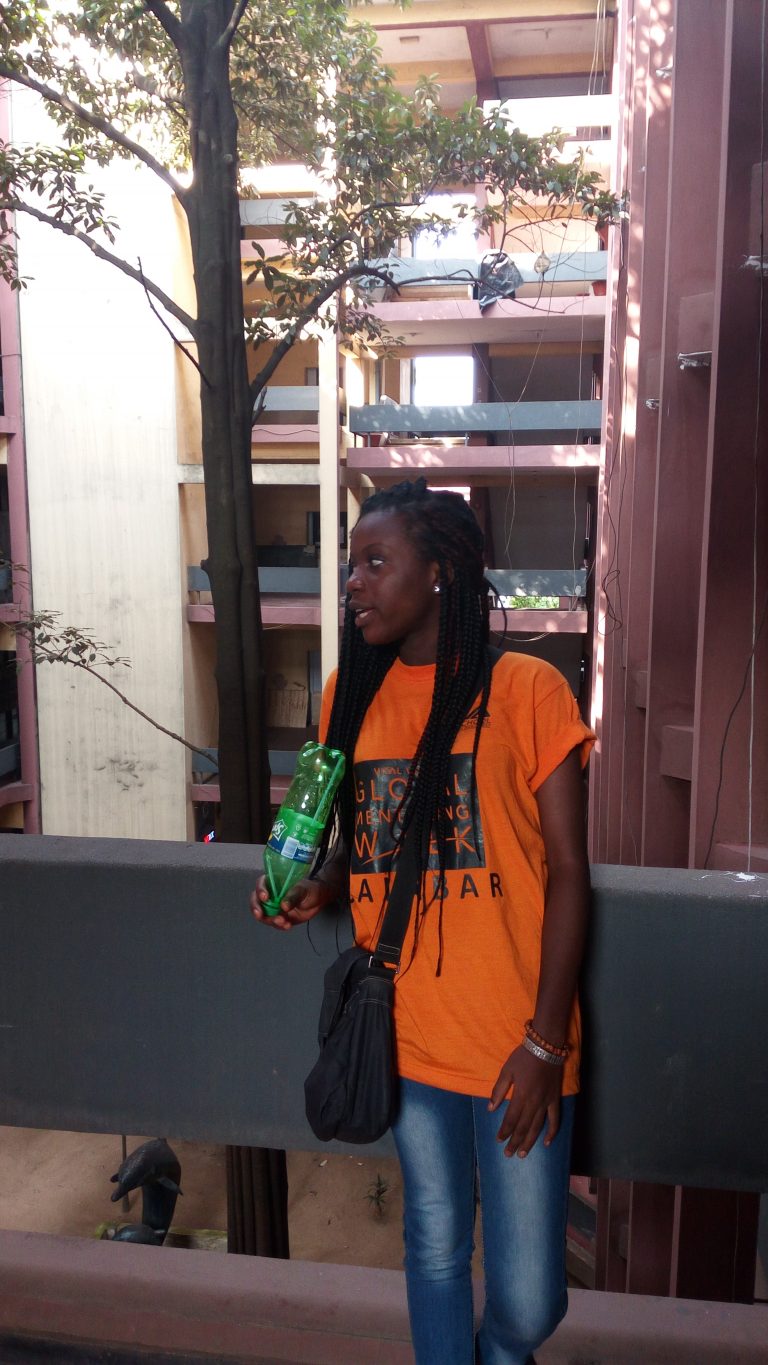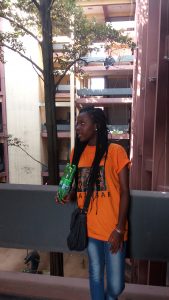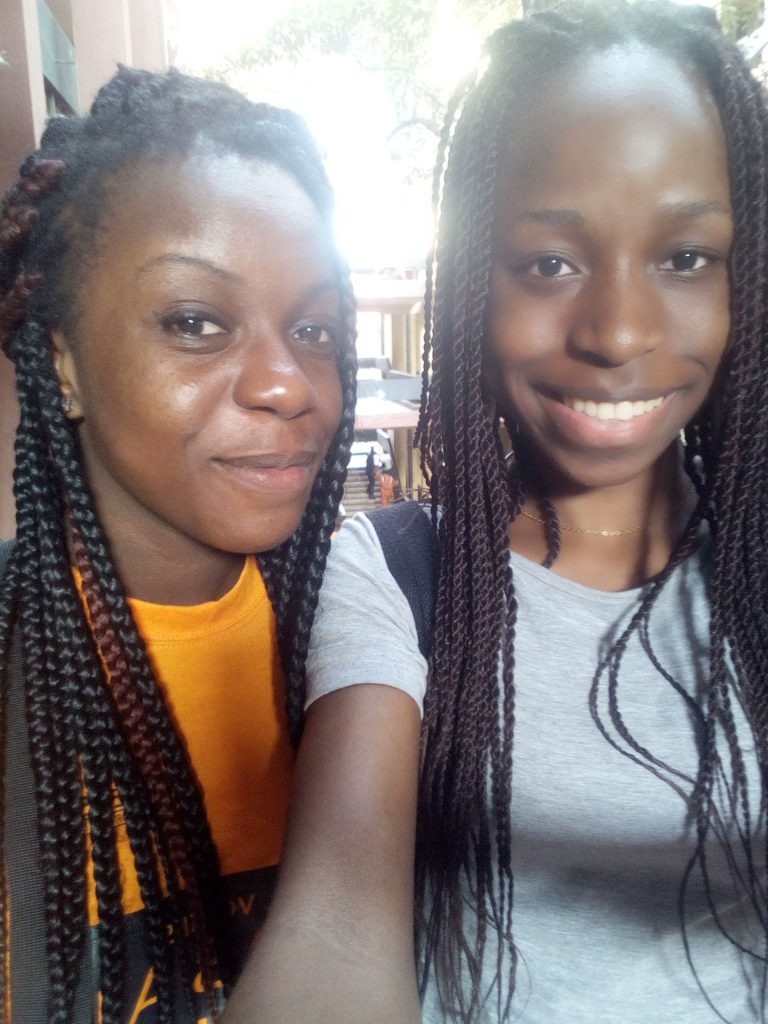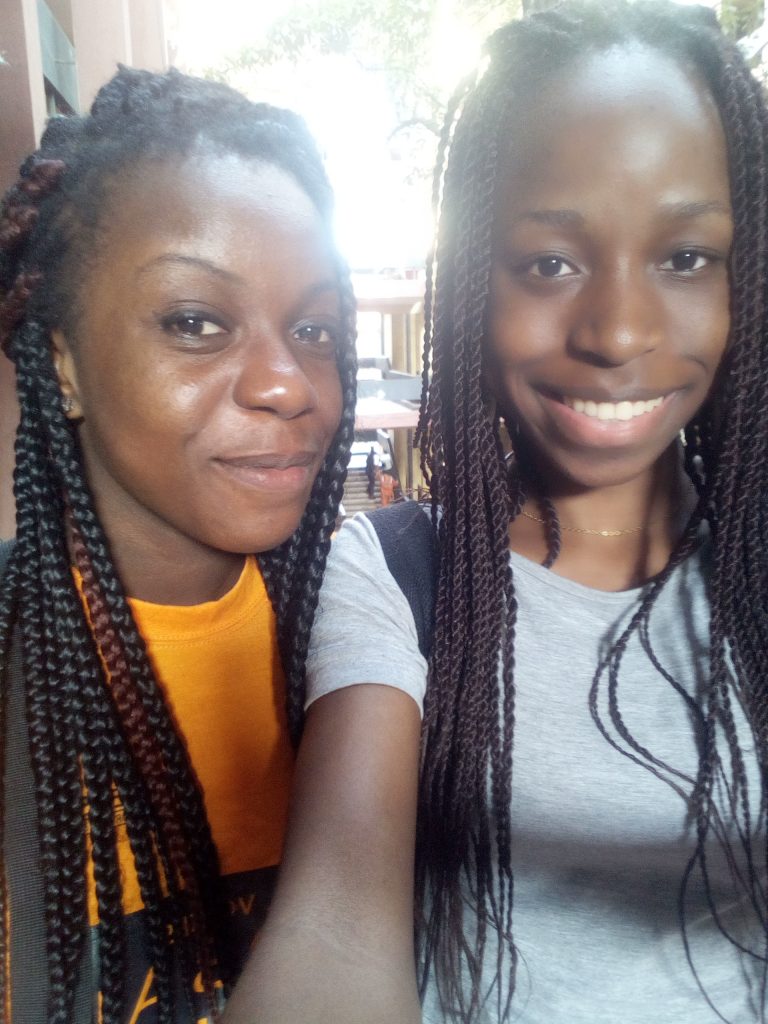 So, there you have it. My holiday in Lagos was lit! I came back to UNICAL and Precious Modey kept asking me not to lie, that I had traveled out of the country. (Laughs).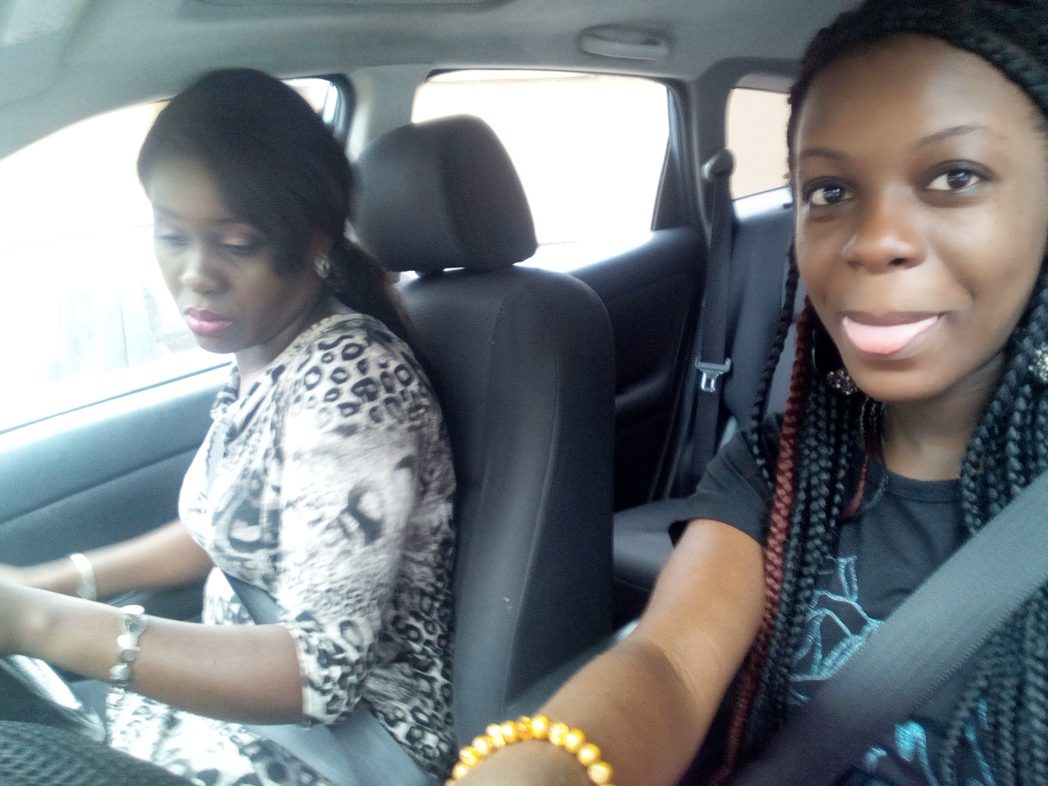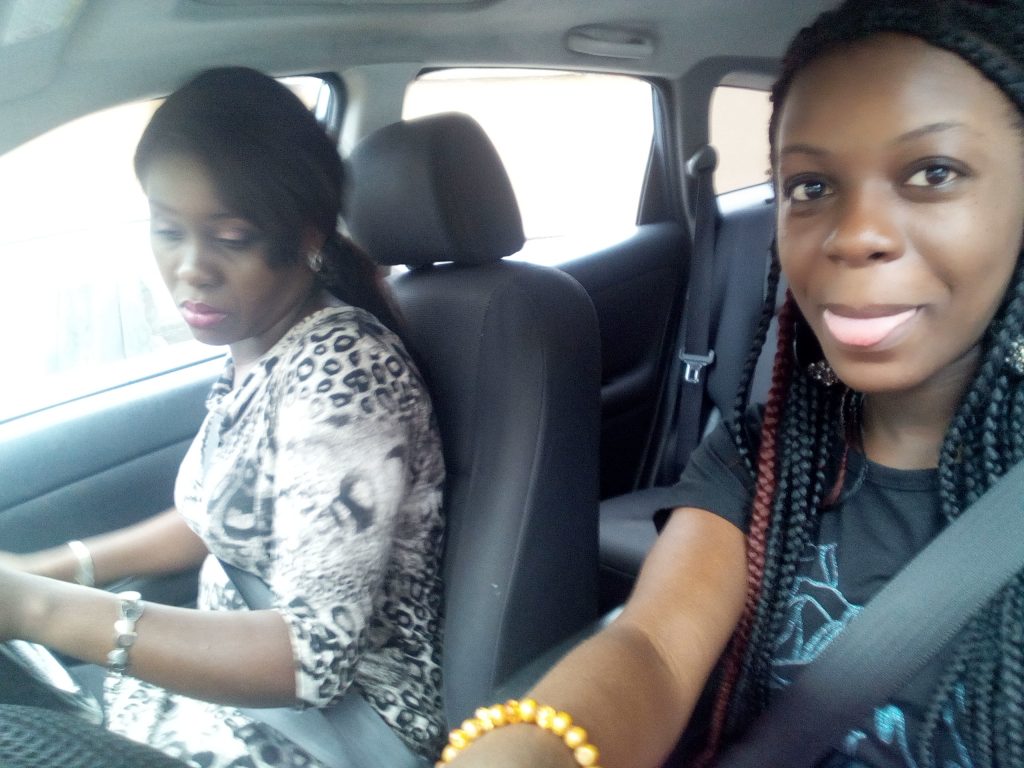 If you really want to know about my trip back to Calabar… I was stuck at Odukpani for about six hours. Then our bus broke down close to midnight somewhere close to Calabar. I had to enter a trailer, I mean soldiers had to beg (soldiers don't beg o, they asked) a trailer to let me get in so they could stop me at Zone 6… I got to zone 6… That is another story for another day!
MORE PICTURES