This report was generously written by Bright Uboh on his experience at the BlankPaperz Communications Workshop in Uyo, Akwa Ibom State.
---
"It is said that a man who seeks to take the world by storm should be ready to take the very first step. I learnt this at quite a young age and I've held to it so dear."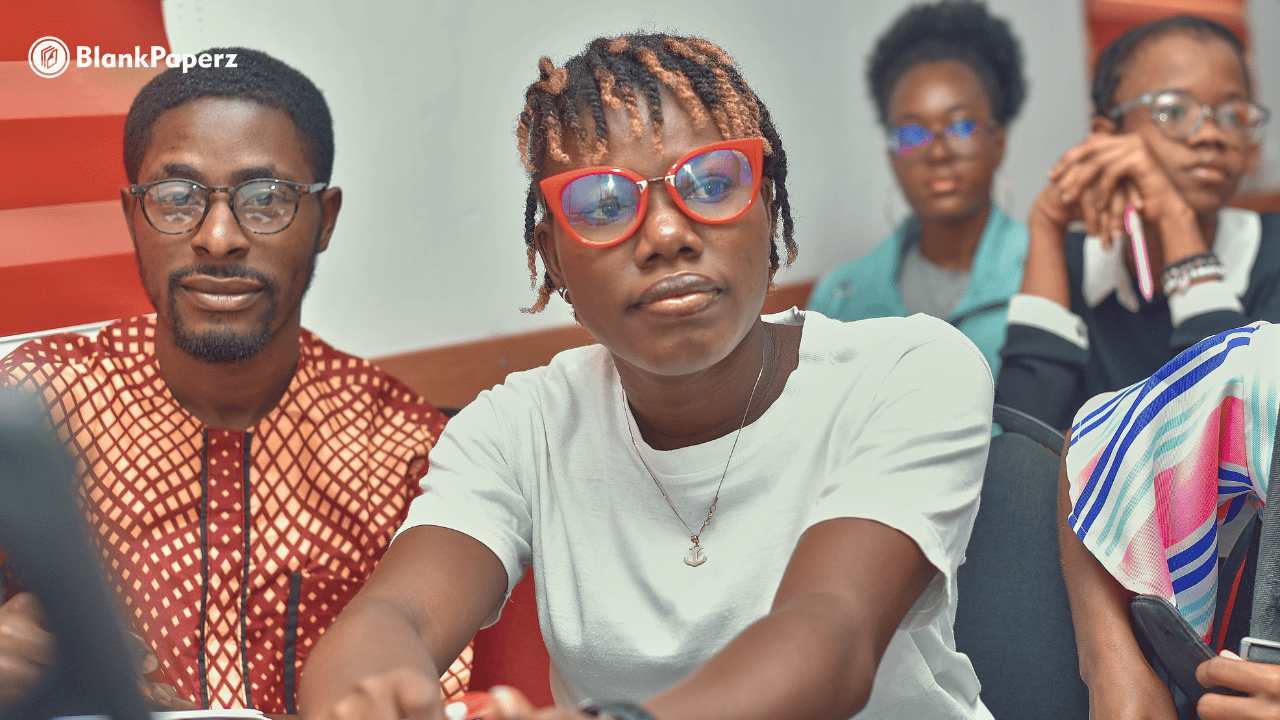 When I received the mail to apply for the Blankpaperz communications workshop, I knew for a certainty that the workshop was going to be a valuable asset for all creatives who wish to scale up whatever venture they were already into.
I quickly applied and began to prepare myself for this workshop. One thing I loved about BlankPaperz is the constant reminders they sent through emails and SMS, I knew this was definitely it.
On the 17th of February, I left quite late from the city of Calabar because of an outreach I was involved in. I still made up my mind that no matter how late it would be I'd be in Uyo for the workshop. I'm glad I didn't miss it.
On D-Day, I arrived at the venue with my friend who I had told about the workshop. We were welcomed by Mirabelle Morah, wait Mirabelle Morah in the flesh, I couldn't stop smiling and staring at her as she welcomed us. I've followed Mirabelle for years, I've admired her work, a young relentless young lady. I remember when she accepted short stories for BlankPaperz, I would send as many as I could.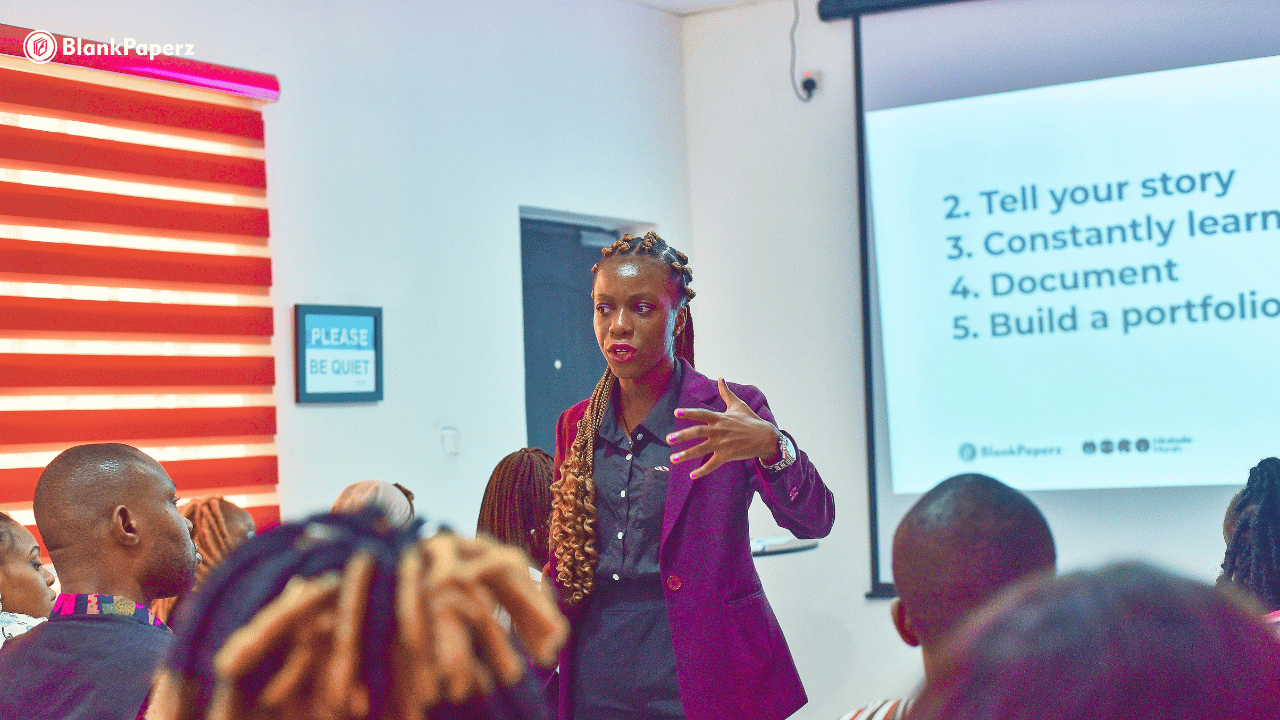 And so back to the workshop, it is said that a man who seeks to take the world by storm should be ready to take the very first step. I learnt this at quite a young age and I've held to it so dear. I decided this was one of the steps I'd have to make. Mirabelle had invited two other exceptional speakers.
While Mirabelle spoke I realized I've often overlooked The "WHY" in whatever I do, especially as a young creative who seeks to leave a positive mark on people while creating value as well.
To me, I'm cool with "WHAT" I do and "HOW" I do it, but then WHY I do it is very important.
And so I learnt to understand and think as my audience, get into their shoes and feel as they feel to come up with tangible solutions, by this I mean:
Understanding the different aspects in which to operate.
Creating useful and relevant content.
Solving or at least addressing a problem.
Being authentic and sincere.
I also drew peak motivation from The Goldilocks Rule. Not too hard. Not too easy. Just right.
I'll hold this dear.
Alice Hartemann's session and why it's important to meditate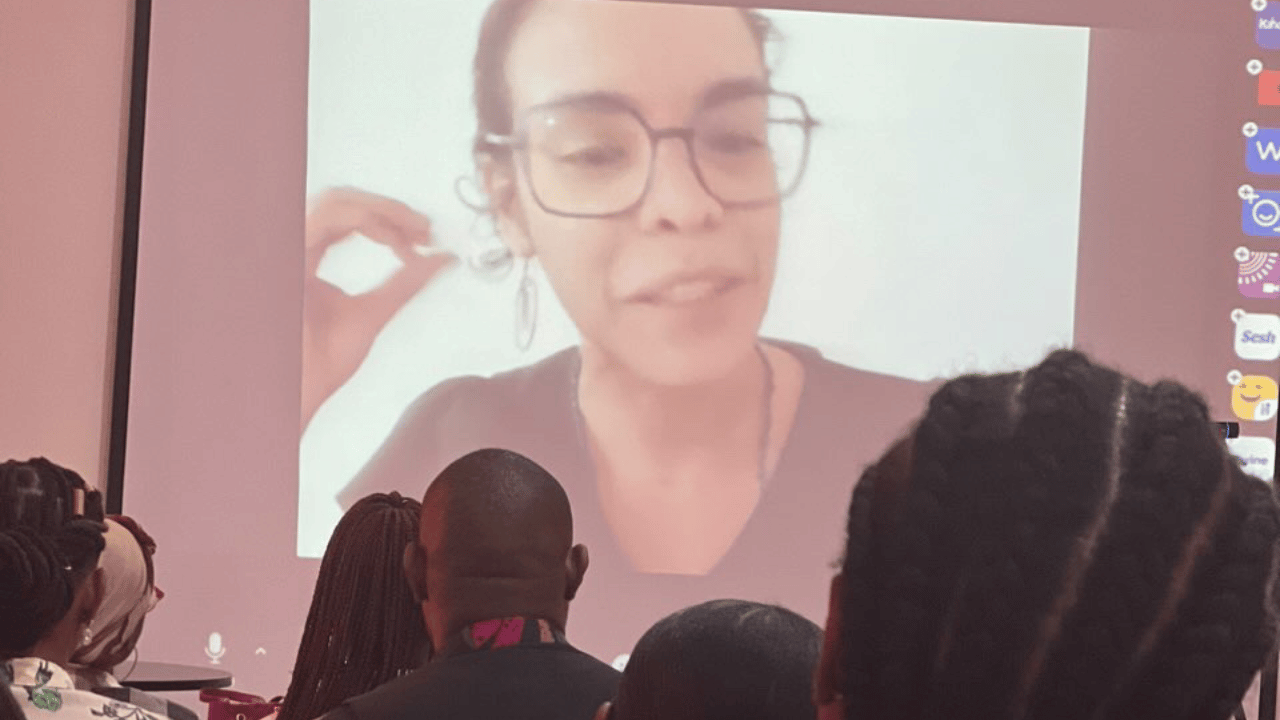 The second speaker Alice Hartemann made it really practical. Since then I've adopted this routine. Each morning I wake, I do not just rush out of bed and into the day's activities. I take out time to have some self meditation, and this has really made me stay calm as I go through the day.
I remember on a particular day, I woke really tired, I just told myself, hey Bright, maybe we should skip meditation today. As I got up, sluggishly, I felt like I had not done something really important. I said to myself okay, let's just do it to fulfill all righteousness. And I took out 25 minutes to self meditate.
I discovered I blocked all the noise and rumbling, my body obeyed me and after that 25 minutes I felt calm and the aching body was no more.
So I've taken to applying this as a creative, in the face where it looks like all is not going well, I pause for a minute, go back to the drawing board and have a look, fill in the loopholes and start all over again. It boils down to why we do what we do right?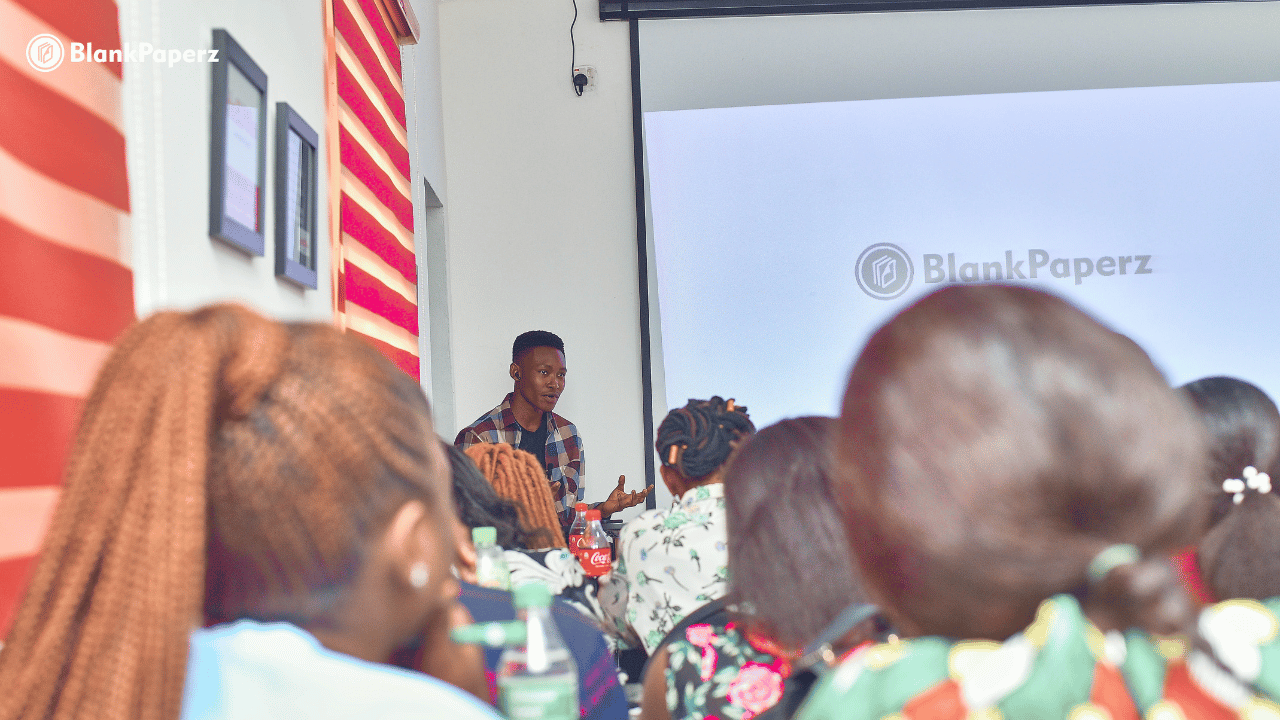 Before now, I've not really been a techie, not really been into tech and all. But I became curious when Chizee Igwe spoke about branding, especially in the online space. I've had a few classes on branding before now, but while he spoke, there was another angle to which I took my perspective from.
As a personal brand, one has to be more Intentional, what works from Man A, may not work for Man B. So finding your unique self and answering key questions, would be vital. I'm learning to take my personal brand seriously and willing to put in more work to make it stand out.
Networking at the event
How can I forget the beautiful people who also attended the event. It is an honor to have met people who seek growth and have passion for success.
While going through Hammed Kayode Alabi's book, lesson no. 2 has taught me to not just get contacts, but also keep in touch, and it is fascinating to see the great things those I connected with do. Indeed it is not a mistake that I made it to the workshop.
I get to learn from my connections, I should call them friends now, yes. It's an honour to converse with these people and share massive ideas.
Speaking with Mirabelle at the conclusion of the event was the icing on the cake, as I stared into her eyes while she spoke only made the fire in me burn deep for growth.
This is me saying thank you to BlankPaperz and Mirabelle for that wonderful workshop, I hope to attend more of these in the future.
Thank you!
Written by Bright Uboh