To whom was I born(e)? And for what reason was I created?
I was born some two decades ago to a single mother and an extended family who takes pride in education and agriculture. Growing up, I loved science or I thought I did. I wanted to become a doctor for the fancy of it. Unfortunately, life chose a different path for me. My story is that of a youth struggling with passion and society's demands.
Reading novels made up my transition from a child[hood] [in]to a teen[teenager]. My mother bought me novels weekly and reading them brought excitement to my heart. My imagination ran wild with images of the characters. Hollywood and Nollywood Movies elated my excitement. I always wondered how movies were made as I watched them, until I became a part and parcel of Noble Arts Entertainment, we are a film and theatre productions house based in Bamenda, Cameroon. Here, the roots of my "story of becoming," strengthened.
"Janet" a short film I wrote and produced on sex trafficking in Cameroon carved my niche. I became a storyteller, a writer and filmmaker. With this I got exposed to industry experts and gained some popularity. "Janet" got selected into the UDADA women's film festival in Kenya and received a nomination at the Red Feather awards as Best Short Film in Yaounde Cameroon. I won in the categories of best Script Writer and Story Award at the Almost a Night Awards in Bamenda.
"Film does not rip financial profits in Cameroon, stop this dream and focus on your education."
This has rang through the thoughts of every young filmmaker with passion in Cameroon. There are stories we must tell because there are people out there who need to hear them. I have learnt to blend film and sustainable development goals of the UN, and work towards this path. I have made volunteerism and grassroot work a vital activity, with this, I have gained practical skills.
Going Global…
As a youth, taking advantage of opportunities is the best you can do for your future. I got acquainted with the site "Opportunity Desk," through one of my volunteering activities. I applied and there it was, the beauty of countless rejection emails popping up in my email! It was frustrating! I felt like quitting until opportunity came knocking, I was selected to attend the African Thinkers Convention Funded by The African Union and Beza Ministries. I was to join other creatives from all over Africa to brainstorm on Agenda 2063, it was such a humbling experience to be the youngest delegate in Africa.
But Why do I do what I do?
As a leader, I strive to create a Utopia for my community. We are faced with the Anglophone crisis which has been plaguing my home town of Bamenda for over 4 years, affecting our livelihood. We've recorded the death of more than 200 youths. I only had my paper and pen to tell our story. And here in Bamenda, "IN 72 Hours", a short film to advocate for peace in Cameroon, was inspired. Then I didn't have money to shoot it, the script remained in the cupboard for over 4 months waiting for an opportunity.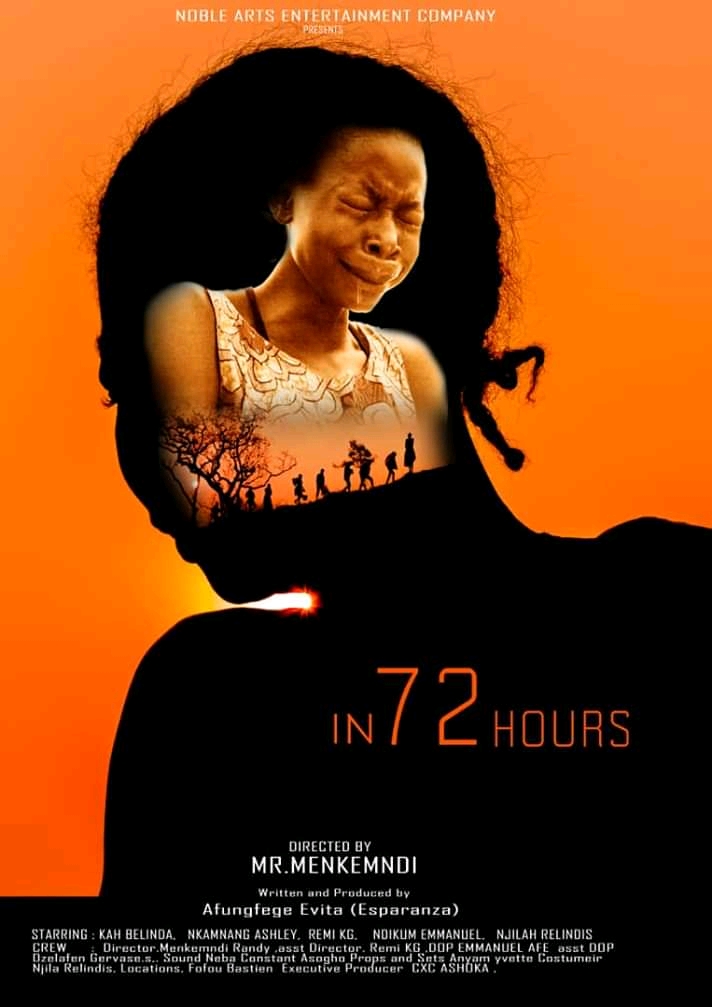 "When opportunity meets preparation success is inevitable."
I applied and got selected into Changemaker Exchange summit, a ride to join other Changemakers from West Africa to innovate and collaborate in Accra, Ghana in October 2018.
In the Gold Coast (Ghana), I pitched my creative innovation and got €1,000 funding. Upon my return, my team at Noble Arts Entertainment and collaborators in Nigeria and Senegal brought the movie to life. We raised funds to assist internally displaced people, the project engaged over 1,000 youths with the notion of peace building in Cameroon and Nigeria.
Despite almost getting locked up by the police for a social media stunt, the story is long but the time is short… "IN 72 hours" got selected in two festivals, DPIFF in India and Real Time International Film Festival in Nigeria. On the 25th of June, it was screened in Lagos to the awe of the audience, today it will be screened again.
To you reading this: Success is in what frustrates you most, the journey might be tough but just keep going this is my story of becoming.
Afungfege Evita is currently studying for a B.A in Communication and Development Studies at the University of Bamenda. She's a youth leader, a creative thinker, innovator and a Changemaker.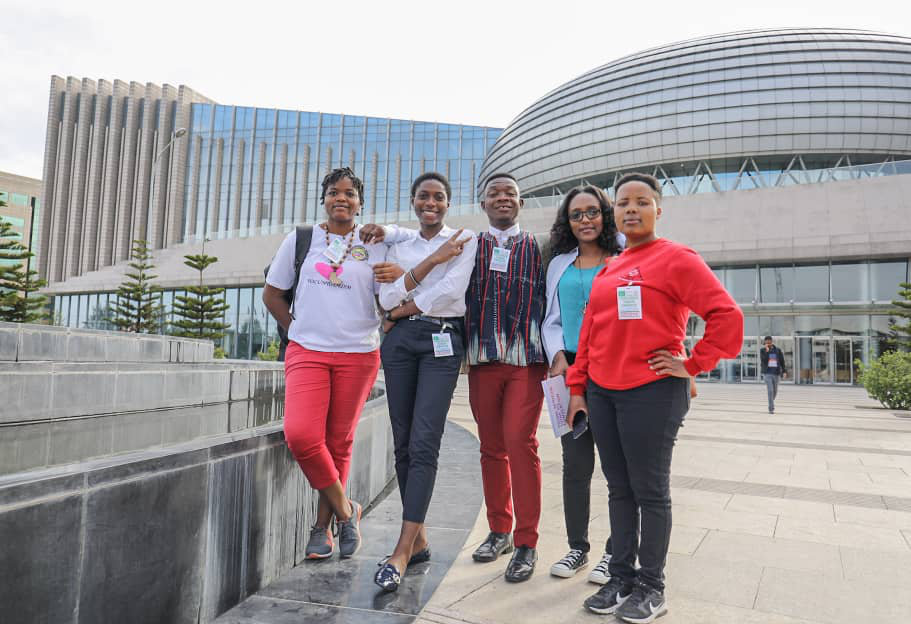 Email: afungfegeevita@gmail.com — Facebook