We want girls to be creators of tech, not mere users. Watching them write code is beautiful. Many of them never touched a computer before they got here. It's mind-blowing. The joy on their faces, that's more than money. I can't buy it.

Abisoye Ajayi-Akinfolarin, CNN Interview.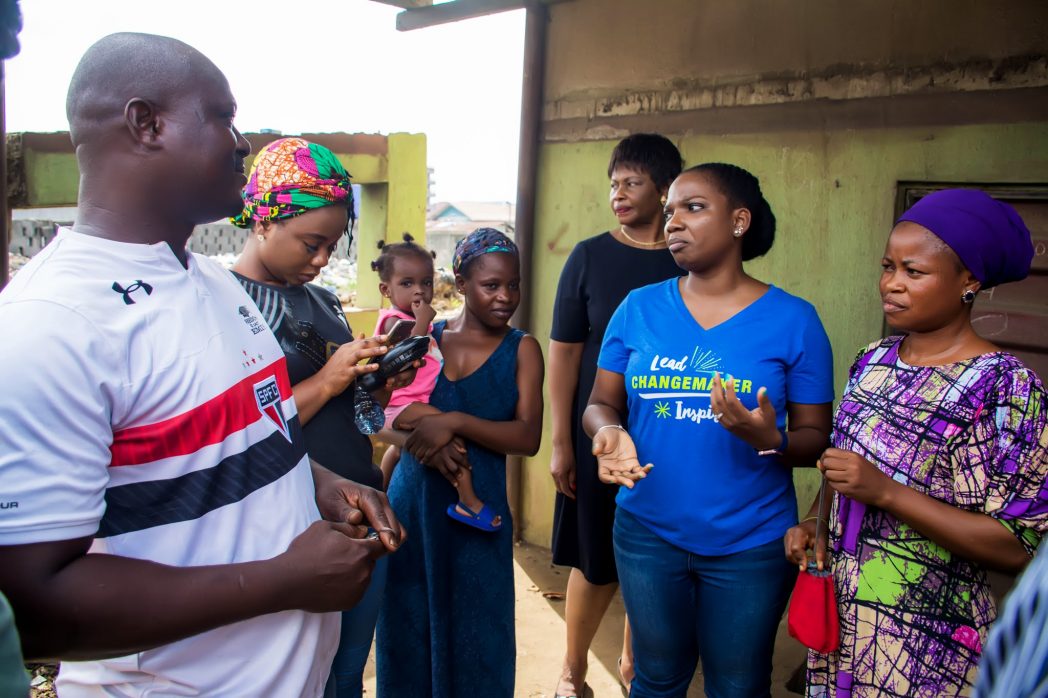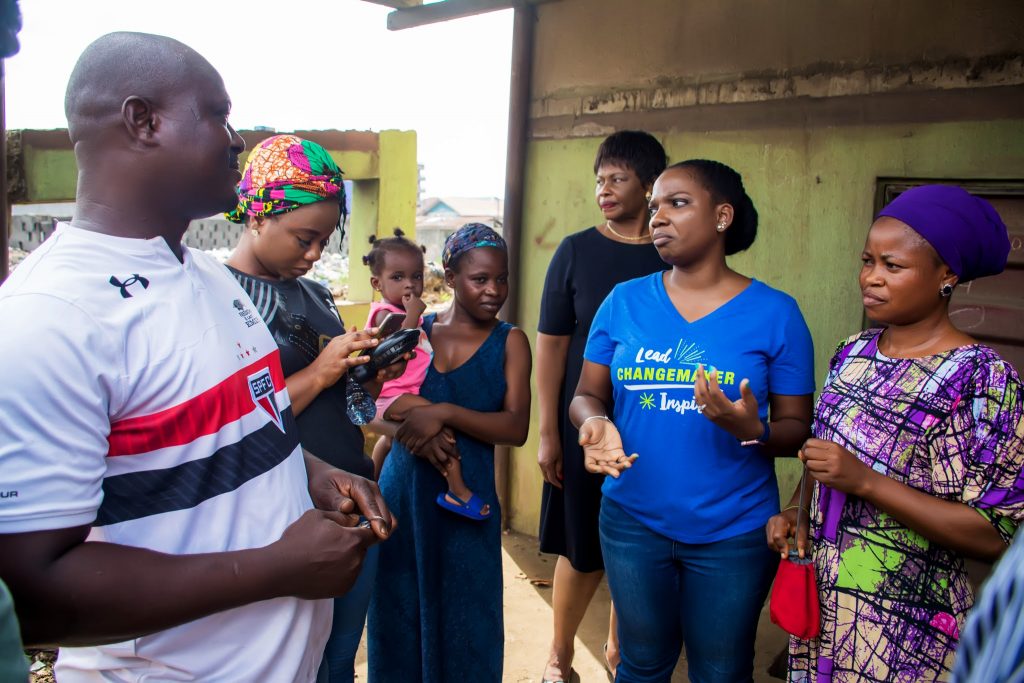 You've probably met Abisoye Ajayi-Akinfolarin through your TV and phone screens via CNN, BBC, Her Network or some other media platforms, but if you haven't met her in person, here's what it feels like to.
Meeting Abisoye in person feels… even better! She's a mixture of witty humor,  positive confidence, humility, quick and sharp thoughts, empathy, spirit filled, passionate, focused, driven towards bringing solutions, lifting others up, and much more.
About Abisoye Ajayi-Akinfolarin
Abisoye Ajayi-Akinfolarin is a computer programmer, the founder of Pearls Africa Youth Foundation, as well as an inspiring advocate for issues that concern girls and women, especially those from low income backgrounds. Working with scores of young women such as those from the middle class, those who live in Makoko (a floating slum in Lagos, Nigeria), Iwaya, orphanages, correctional homes, and other places in Lagos state and beyond, Abisoye is not the kind to look down on anyone, rather in an interview with CNN, she reveals that she works with young girls and women in under-served communities because, "I believe you can still find diamonds in these places…"
At 10, Abisoye had her first experience with a computer at a business center, and by the time she started an internship at an IT firm years later, she had already fallen in much love with the computer, so learning how to program came easily to her.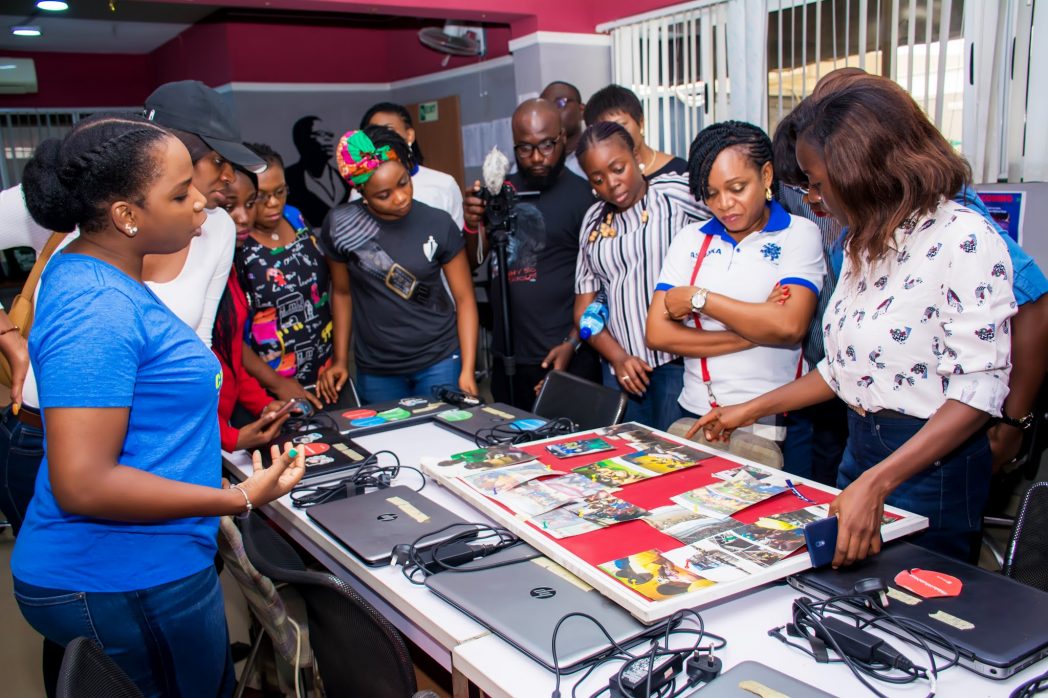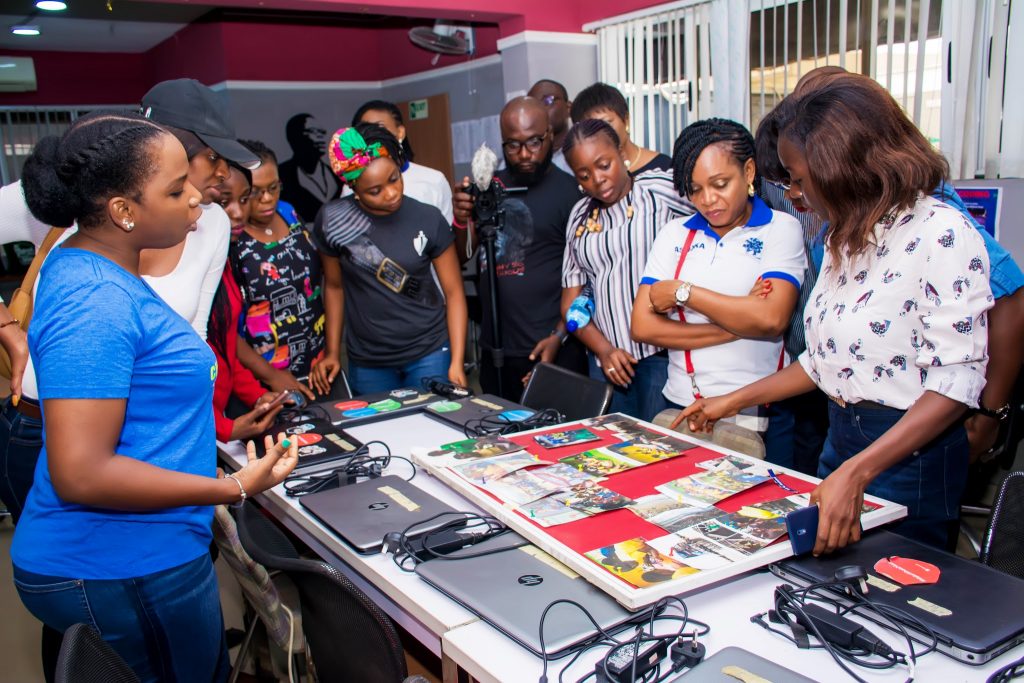 "We want girls to be creators of tech, not mere users…" Pearls Africa Foundation
Leaving a job in the IT sector, Abisoye ventured out to start Pearls Africa Foundation in 2012, and the foundation has a community of young girls and women in ( STEM+) fields – Science, Technology, Engineering, and Mathematics. Pearls Africa also teaches young girls and women: ethics, leadership skills, self-empowerment/development, confidence, public speaking, and self-esteem which all lead to economic independence. Furthermore, the foundation has a vision of bringing about the reduction and complete elimination of violence, abuse, rape, gender inequality, human trafficking and poverty amongst young girls and women through the positive use of technology.
Some of Pearls Africa Foundations' programs include:
GirlsCoding: The flagship program that offers girls coding skills in courses such as HTML, CSS, JavaScript, and Python.
Lady Labs: Lady labs is a space for girls from the poorest communities to get a functional I.T skill.
Empowered Hands: A project that empowers underprivileged girls with vocational training.
Safe Space: The foundation is also dedicated to addressing the psychological issues faced by the girl child in her environment.
Educate Her: Educate Her is a program that offers scholarship opportunities for promising young girls from underprivileged communities so as to get a better education.
Internship Placement: Pearls Africa actively searches for opportunities for girls who are interested in a period of pre-career full-time work experience in IT-based companies.
Thanking Abisoye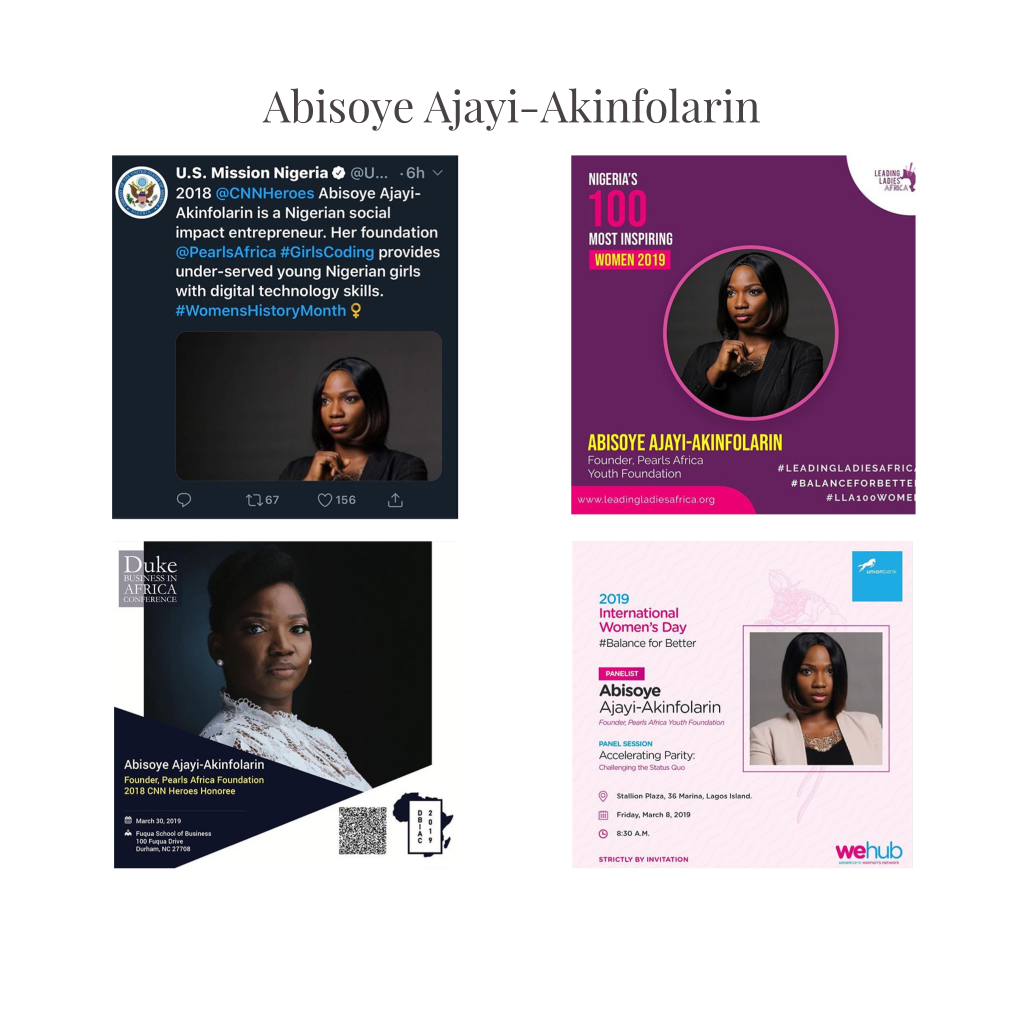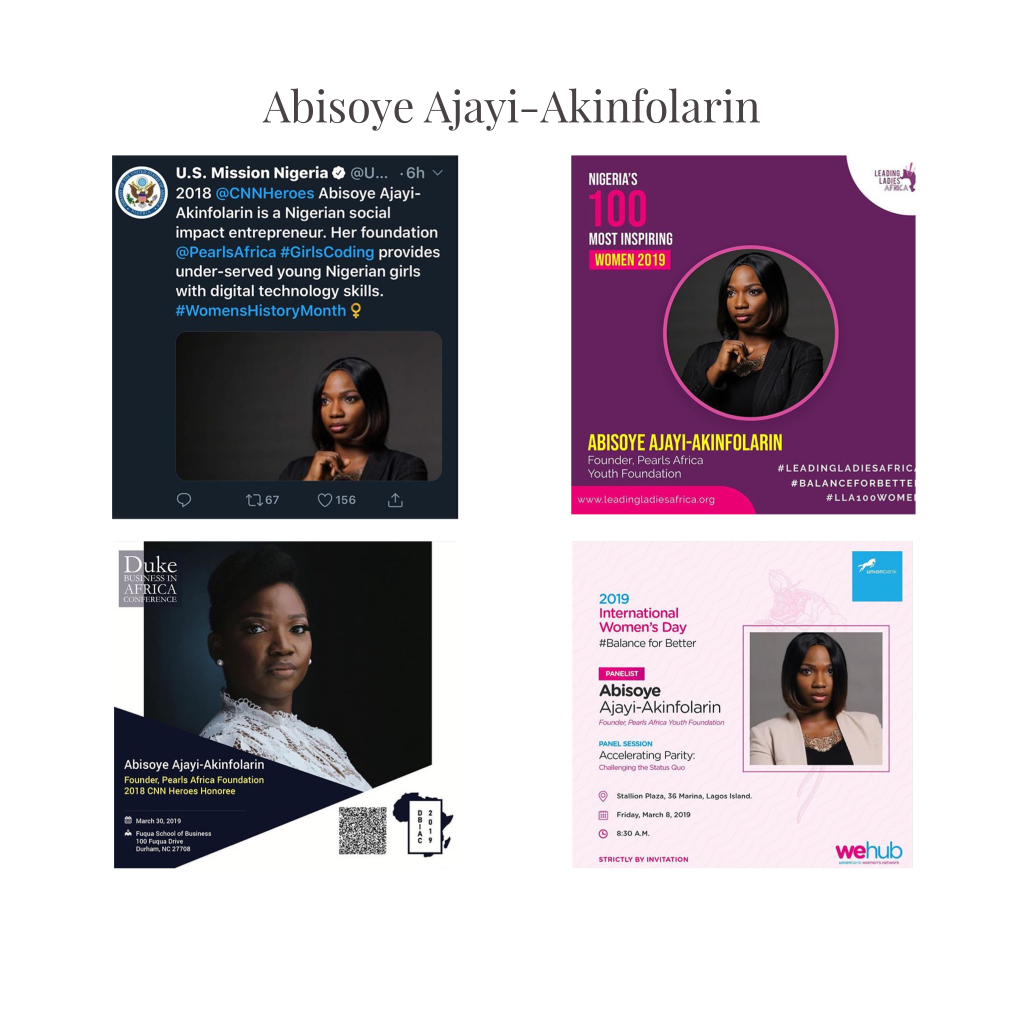 For her heart-filled service and more to mankind, in 2018 Abisoye became Nigeria's first CNN Heroes Honoree as well as one of the BBC's 100 Women. She is also listed by Leading Ladies Africa as one of Nigeria's 100 Most Inspiring Women. Abisoye has spoken at Union Bank's Women's Network known as WeHub, Stanbic IBTC's Youth Leadership Series 2019, Youth Hub Africa's Social Media Week, Duke Business Africa Conference, Ashoka Africa's Changemaker Drive, and many more places.
Sharon Okpoe of Makoko Fresh
Of the many young girls who have benefited from Pearls Africa Foundation is Sharon Okpoe. Sharon played a major part in the creation of the Makoko Fresh app which was launched sometime in the middle of 2018. The app helps fishermen like Sharon's father to sell seafood directly to customers. Sharon also looks forward to becoming a software engineer and hopes to study computer science at Harvard.
"One thing I want my girls to hold onto is, regardless of where they are coming from, they can make it. They are coders. They are thinkers. Their future is bright."

Says Abisoye in her CNN interview.
Shortcuts/links
Official Pearls Africa on Instagram.
Get in touch with Pearls Africa.