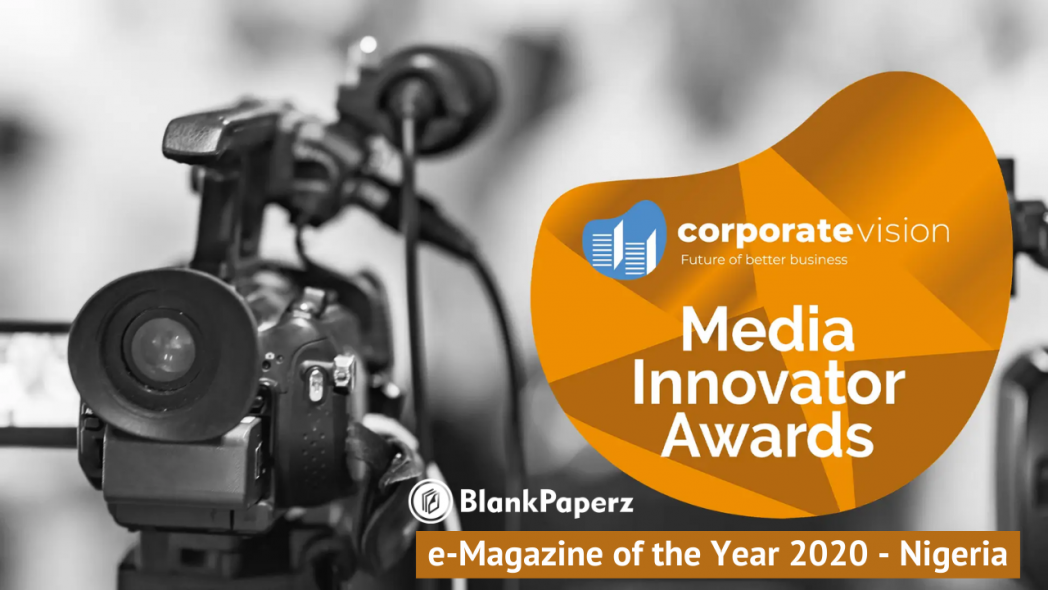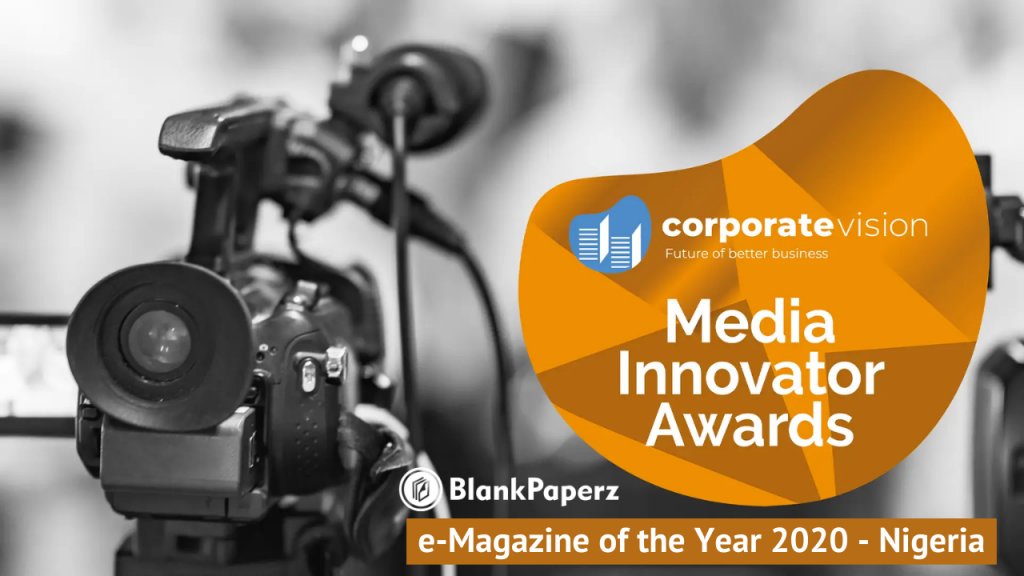 If this isn't good news – well it's definitely good news! BlankPaperz Media has just won the 2020 Media Innovators Award: eMagazine of the Year 2020 – Nigeria!

At BlankPaperz, we constantly work to support and amplify the voices and stories of young writers, artivists, social entrepreneurs and advocates who use their words, projects and social initiatives to address/proffer solutions to the societal issues they've noted.
About the Media Innovators Award
The 2020 Media Innovators Award is hosted annually by Corporate Vision Magazine and the 2020 edition was open to all businesses, individuals, and enterprises operating within the broad Media industry all over the world. The Media Innovators Award seeks out the brightest sparks who influence, engage, and endeavor to provide the best of media services, from the app creatives and legal pioneers and marketing masters, to the talents of technicians who are able to differentiate in a competitive and ever-evolving industry and to those who use the media to influence change within their societies.

The Media Innovator Awards are based on merit, not the number of votes received. The process works to ensure that Corporate Vision Magazine rewards parties based on their excellence in the industry, the quality of their products and their dedication to service. To move successfully from nominee to winner, there must be evidence of extensive expertise and skills, dedication to customer service and client satisfaction with an ongoing commitment to excellence and innovation.
Congratulations to BlankPaperz and everyone who supports our mission!