Hope, persistence and hard work are indeed powerful life tools that can take you far in life. Today, in celebration of a man who has worked extensively in Africa and beyond, protecting the vulnerable, Abisinuola Adedeji has conducted a special interview with the selfless Dr. George Ngwa. And in this interview, Abisinuola will take you through an inspiring journey of George Ngwa's life and experiences.
As Paulo Coelho wrote in The Alchemist, "The secret of life, though, is to fall seven times and to get up eight times." If you are a young person reading this, then his story will teach you a lot about the secrets of a well-lived life.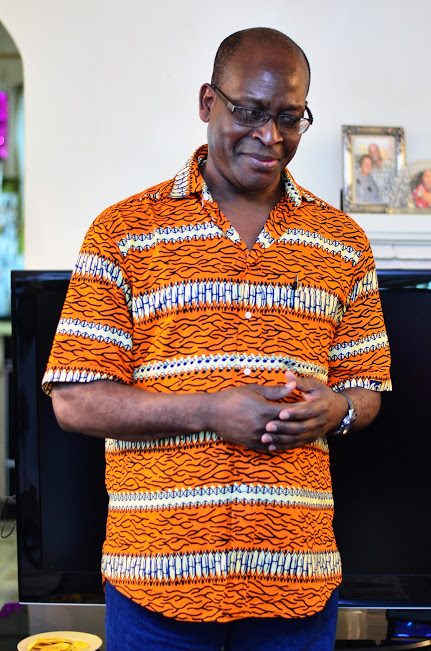 Q: May we meet you?
To start, I am George Ngwa. I am 65 years old, just retired from the United Nations after fifteen years of service. Before I joined the United Nations, I'd been a professor in the University of Boyer, teaching Journalism and political science.
Q: Sir, how was growing up like for you?
Growing up for me and for my family, my siblings, was not very easy. First of all, my father had taken ill and so was not working. My mum was an illiterate house keeper, so, she took care of us and ensured that all of us went to school. First, my elder sister, then, me. We, in turn worked together to help the others, send them through primary and secondary school and then the university. So, together, we made sure that each of us had at least a secondary school education.
And today, I am proud to say that, at least, five of the surviving six of us, all have a university education. So, I'm quite proud of that. My own children, I have four of them — a boy and three girls. The three girls all have masters' degrees in their various fields and the boy has a first degree. My nephews and nieces are all in the university and are all doing well.
What I can say to those youths out there is, know what you want from life and what your purpose is all about. Once you know that, then you can prioritize your needs and go and achieve them. Be persistent

Dr. George Ngwa
Q: Sir, could you share how you pulled through your academic journey? There are many youths giving up on schooling and it's common to hear them say, "School na scam."
I think the youths that say that, don't quite understand what education is. Education widens your horizons and prepares you for anything that will be thrown at you in the future. So, no education is wasted. And, education essentially is the opening of a pathway for you. Then, if you refuse to walk down that pathway you have yourself to blame.
Yes, I do understand that it's not easy, nothing comes easy in life. So, you have to struggle, you have to be persistent. Above all, you have to know what you want in life and what you want out of education. So, stay in there, stay put, and keep on working.
As for me, after my primary school, I didn't have the means to go to college, so, I spent a year at home.
Fortunately, I got admitted into a government bilingual grammar school where I spent seven years, learning in both French and English. That, was crowned by a first certificate in French called BEPC and then, GCE O'level, GCE A' level. From there, I went to the university in Yaounde, the capital, where I spent three years studying Journalism and Mass Communication. Two years were spent in Yaounde and the third year was spent abroad in France and Canada.
After I graduated, I went back and worked as a broadcaster for the national radio station, Radio Cameroon. I was also a reporter attached to the President of the Republic, then, the Late President Ahmadou Ahidjo. We did travel all over the place until he resigned in 1982, due to some political crisis. Those of us who had worked with the former president came under persecution.
So, I left Cameroon and went to the U.S, to the University of Pittsburgh on my own. No scholarship, no work permit. Where I studied for a masters' in Public and International affairs, I graduated in 1984. After that, I worked a year in the U.S Department of Transportation, then went back to school in 1986, to study for a PhD in Journalism, otherwise called, Mass Communication. I graduated in August 1989. So, I've been a Ph.D. holder since August 1989.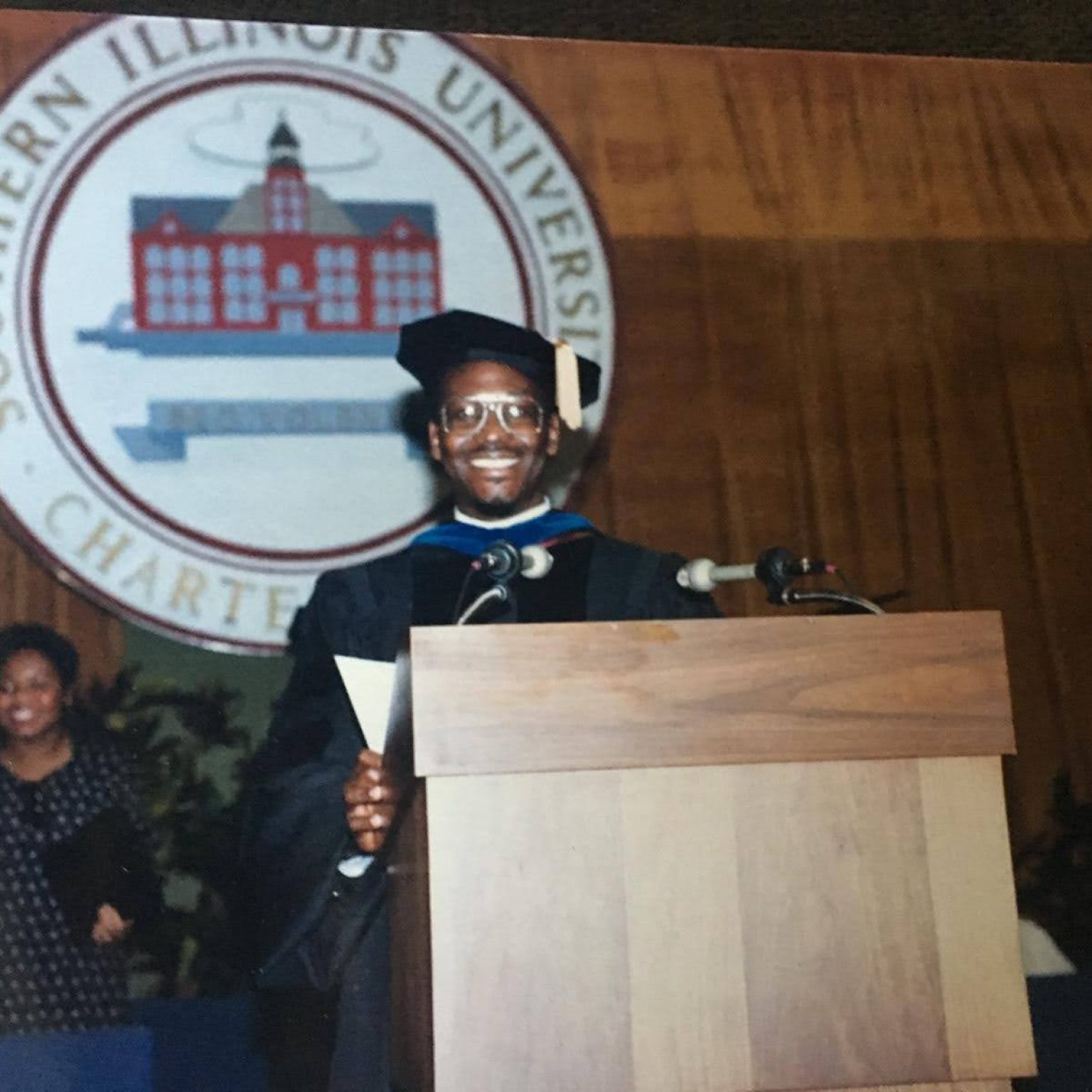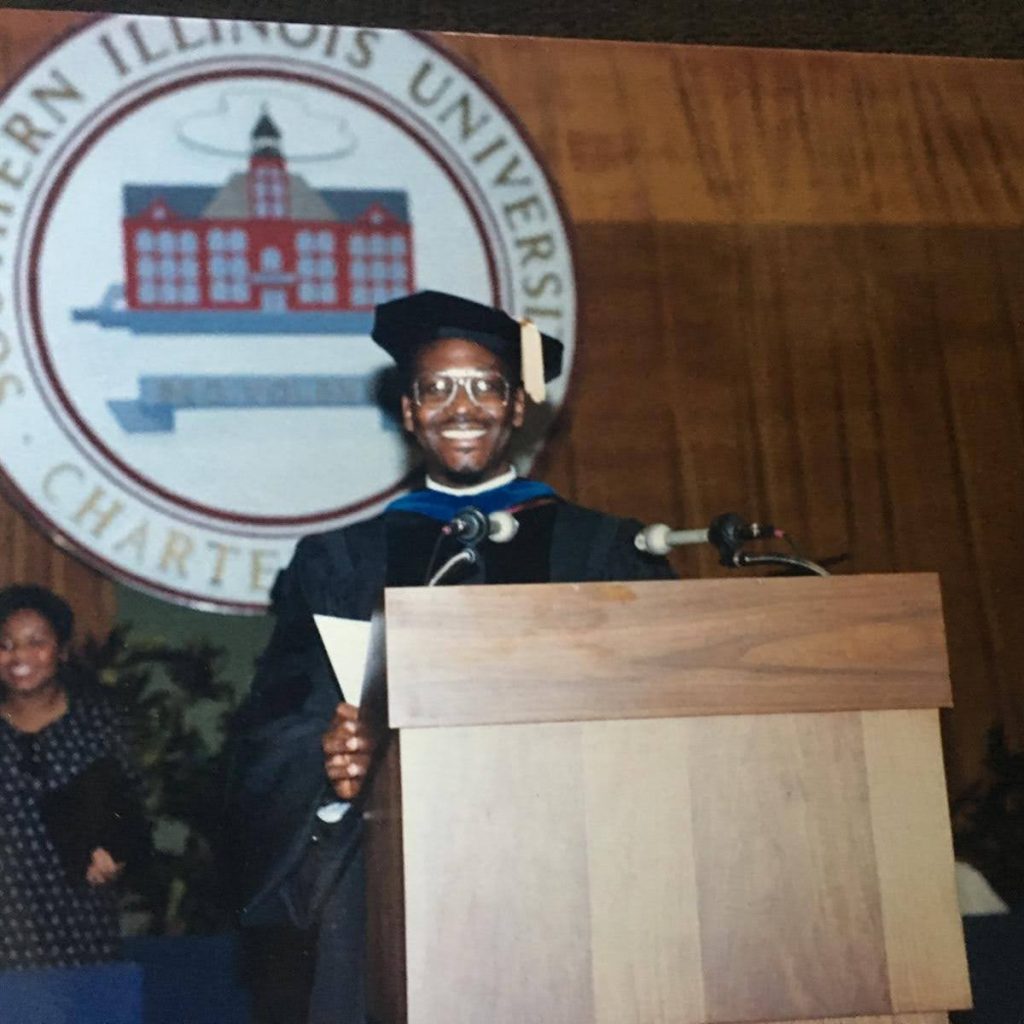 I've also had some training and certificates in Public Administration and in Conflict Resolution. That, has enabled me to work all over the international system as adviser in Mururi Foundation and the Buru stocks. I worked as a consultant for UNICEF, UNDP and I've also worked as a spokesperson for Amnesty International at the Headquarters in London.
I want to add as I said earlier, no education is wasted. Better be prepared, go through school, have your qualifications ready, so that when an opportunity crops up, you are in a position to apply for that position. Don't sit back and say "This is a waste of time, this is a scam." And when the opportunity crops up, you are found wanting, be ready. So, be prepared, study hard. No matter what it is at a time, always remember that, there is time for everything. And the right opportunity will ultimately come.
Today, our ex-students are all over the world, some of them are professors, some of them are business people — they are in all walks of life. It is quite rewarding to see how far they have come, that is my legacy, our legacy

Dr. George Ngwa
My career has taken me far and wide to many countries. I've been to 48 countries in Sub-Saharan Africa for which I was responsible, working for the United Nations Population Fund. I've also worked in Haiti, Tanzania, Canada and here in the United States, in various positions and jobs. The thing about your training is that, you don't get into a corner. So diversify your training, that way you enhance your marketability when it comes to your job search.
And above all, have objectives because it's like setting out on a journey without knowing where you are going to. If you don't know where you are going, you may never get there. So, know what you want, then you can plot the time frame and objectives.
Q: Sir, you stated that your career has taken you across several walks of life. Sir, could you share your experiences in the corporate world? Talking about your challenges and successes.
All I can say is that, my career has been very rewarding for me. I got to rise through the ranks working in Radio Cameroon. I was appointed Editor-In-Chief of the News Department at a very young age of twenty-five. Although, that was a compensation for my excellence and dedication.
It was also used by those who looked at it with envy, who had been there for many years. There were always problems I had to deal with, so, I had to leave and stay here in U.S for so many years in exile before I went home.
I became a director in a Ministry of Communication before I quit four years later to grow through the newly created University of Buea in the South-West region of Cameroon. Where with my friend, Professor Enoh Tanjong, we created a department of Journalism, starting from scratch. 
Today, our ex-students are all over the world, some of them are professors, some of them are business people — they are in all walks of life. It is quite rewarding to see how far they have come, that is my legacy, our legacy – what we do, what we leave behind. It is not in buildings or in bank accounts but in edification, the training of people to take over; training with a vision of people to take over and lead in their various fields.
I love the United Nations. My first post in the United Nations was as a mid-level manager or a senior manager, what you call a P5. I am happy to say today that two of my former students are occupying that same position in the United Nations. So, at least, I'll rest knowing that I have able hands who have replaced me and I am very happy about it.
The other plus that I can add is that, my career with the United Nations Population Fund (UNFPA) enabled me to know my continent. Like I said, I travelled to forty-eight countries, I worked within those countries in the country offices. For example, In Nigeria, we worked on several maternal health care, and so on. And we went from Kano to Sokoto, Kastina, Zaria, Abuja, Lagos, all those places I visited. So, when I talk about Northern Nigeria, I know. We worked with Imams, traditional leaders, I know them by name and face.
The same thing in Kenya, Ethiopia, Tanzania, South-Africa, Mozambique, Namibia, Senegal; I've toured across Africa. I know them not only from the capital but from visiting various locations.
Working with the Amnesty International, we worked essentially on Human Rights, campaigning against death penalty, disappearances and so on. I visited Cote d'Ivoire during the war, visited Sierra-Leone, Liberia, Northern Uganda and all the places where the war was going on to ensure basic human rights were respected, I was also in Rwanda. All those places I know the issues especially when it comes to Human Rights, Female Genital Mutilation, Maternal Health; those were issues we campaigned on.
Q: Sir, touring the world means being away from home most times. How was parenting for you? How did you juggle your career and family?
It was not easy parenting from a distance but you do all you can to stay in touch with the children regularly. To listen to them, treat them as human beings, as equals who can contribute. Above all, listen to them, listen to their cares; provide their needs and so on.
At times, travelling is the only way to be able to provide for your family, so you have to ensure that you maintain all the lines of communication; keep them open and listen to the children. Ensure that they are comfortable, you may not be there physically but you are there with them psychologically when you communicate with them regularly.
Never give up when faced with a challenge or hurdle in life. Reassess your position, reassess your circumstances and move on.

Dr. George Ngwa
Q: Sir, were there times you felt like quitting? What was your driving force on such days?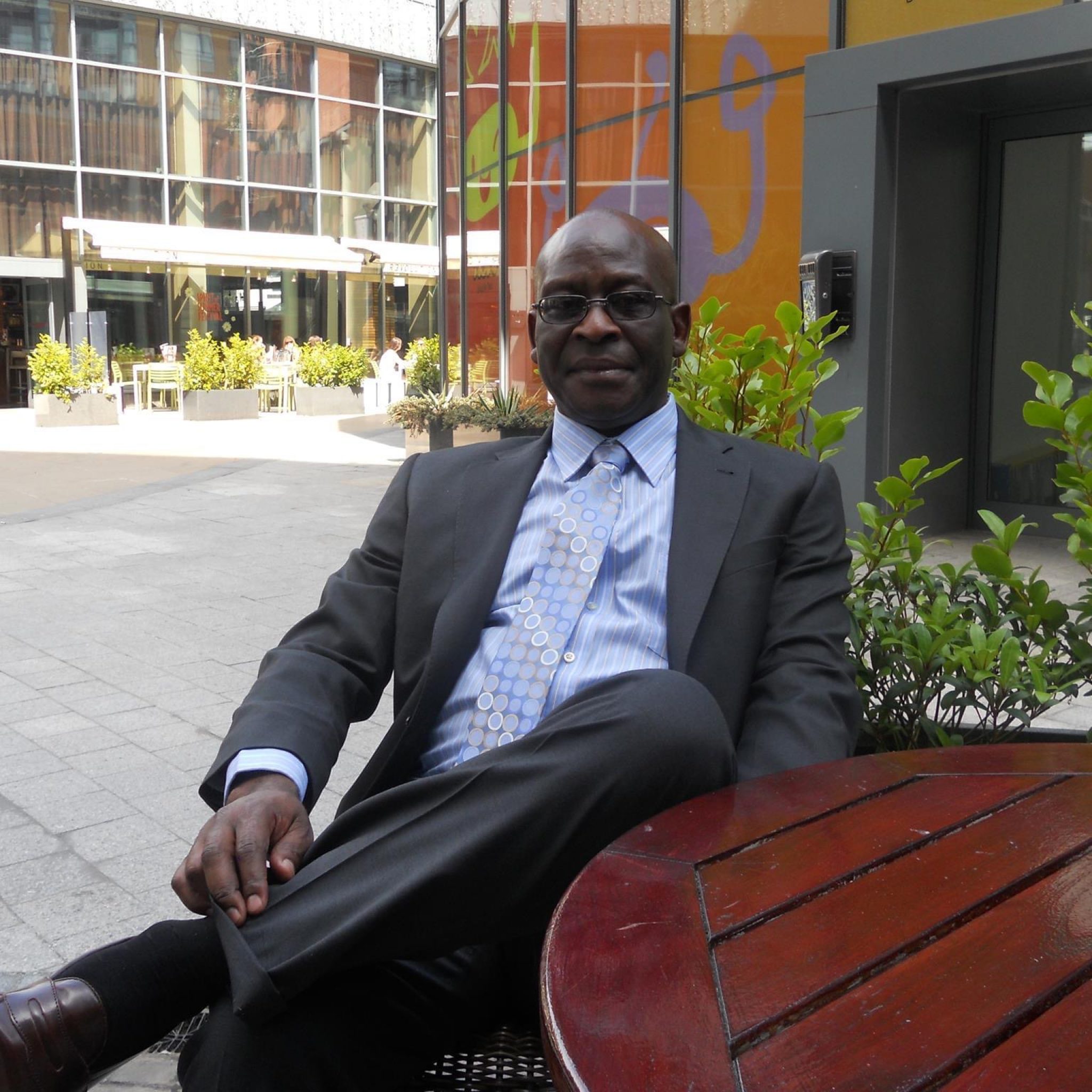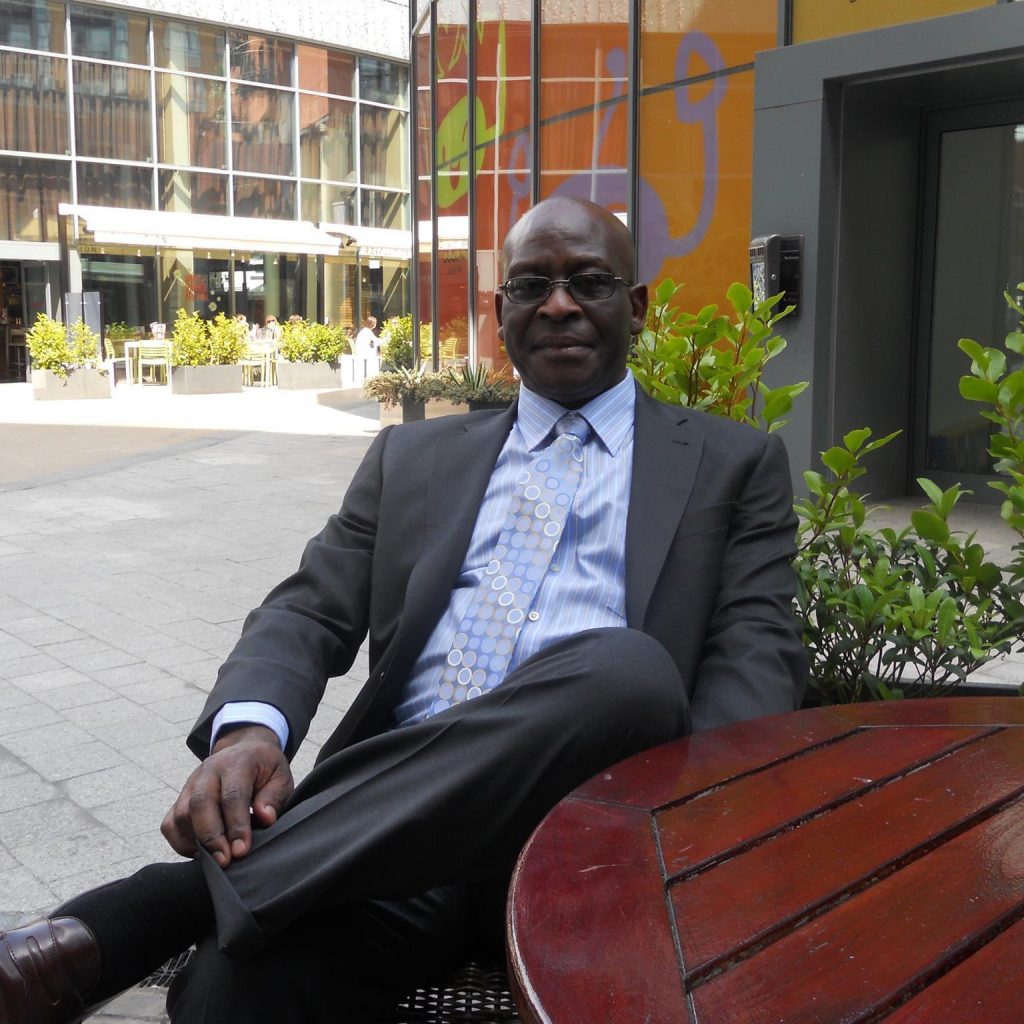 Of course, there are times when you are faced with self-doubt in your career that may be caused by self, maybe you are not satisfied or by work conditions. I have occasionally experienced that, when I worked in the humanitarian context. Sometimes, I feel overwhelmed especially during the hurricane seasons when you couldn't help, when the forces of nature were so powerful, you couldn't bear.
But, in such circumstances, you remember why you are there. In my case, it was to make a difference in the lives of those who are less privileged, who are suffering, due essentially to extraneous circumstances that they didn't create.
In worst situations, for example, protecting the internally displaced, the refugees, and the vulnerable such as young girls faced with Female Genital Mutilation. You know, all those circumstances, you want to make a difference in somebody's life and that drives you on.
Q: Sir, do you have a mantra that helps you pull through life?
Never give up when faced with a challenge or hurdle in life. Reassess your position, reassess your circumstances and move on. Seek another way around the obstacle; don't give up. Spend time analyzing the problem because a problem well analyzed is a problem half-solved.
Talking about analyzing issues and problems. Often, what we do is, we tackle the symptoms, instead of the real problem. For example, if fever is an indication of something wrong with your system, if you take medicine to cure the fever, that doesn't really solve the problem. You have to find out what is actually wrong, what is causing the fever and then, deal with the root cause.
So, put time into analyzing issues you face and the solution may not be financial. Often, people throw money at problems; that's the wrong way to go because money doesn't always solve the problem. Think it out, think it thoroughly, and, apply the necessary solutions.
Q: Sir, you have just retired, what do you envisage for the future. If you would love to share, what plans do you have as you settle after retirement?
What I plan to do is to continue working in my area of specialization, that is, communication, political science. So, I do plan to do some consulting in communication, various forms of communication. Also, I plan to go back to teaching but this time, teach pattern in the university.
I also plan to spend a lot of time with my family because that has not been possible. I plan to write, to put together my thoughts on certain issues I had worked on and about my experiences too. Finally, I plan to do some farming because I love farming, putting things in the ground and watching them grow.
Q: On a final note Sir, what words do you have to say to youths out there navigating through life?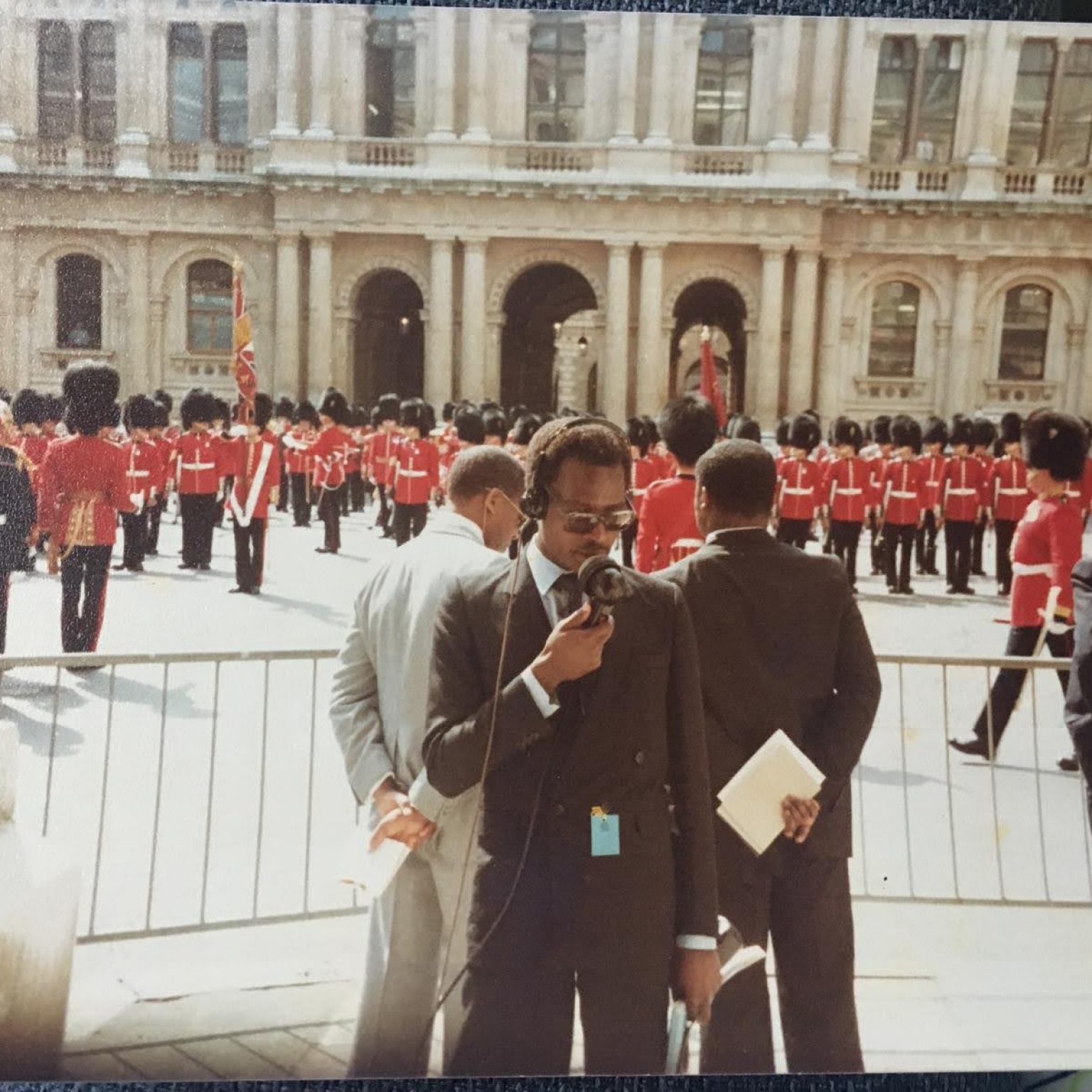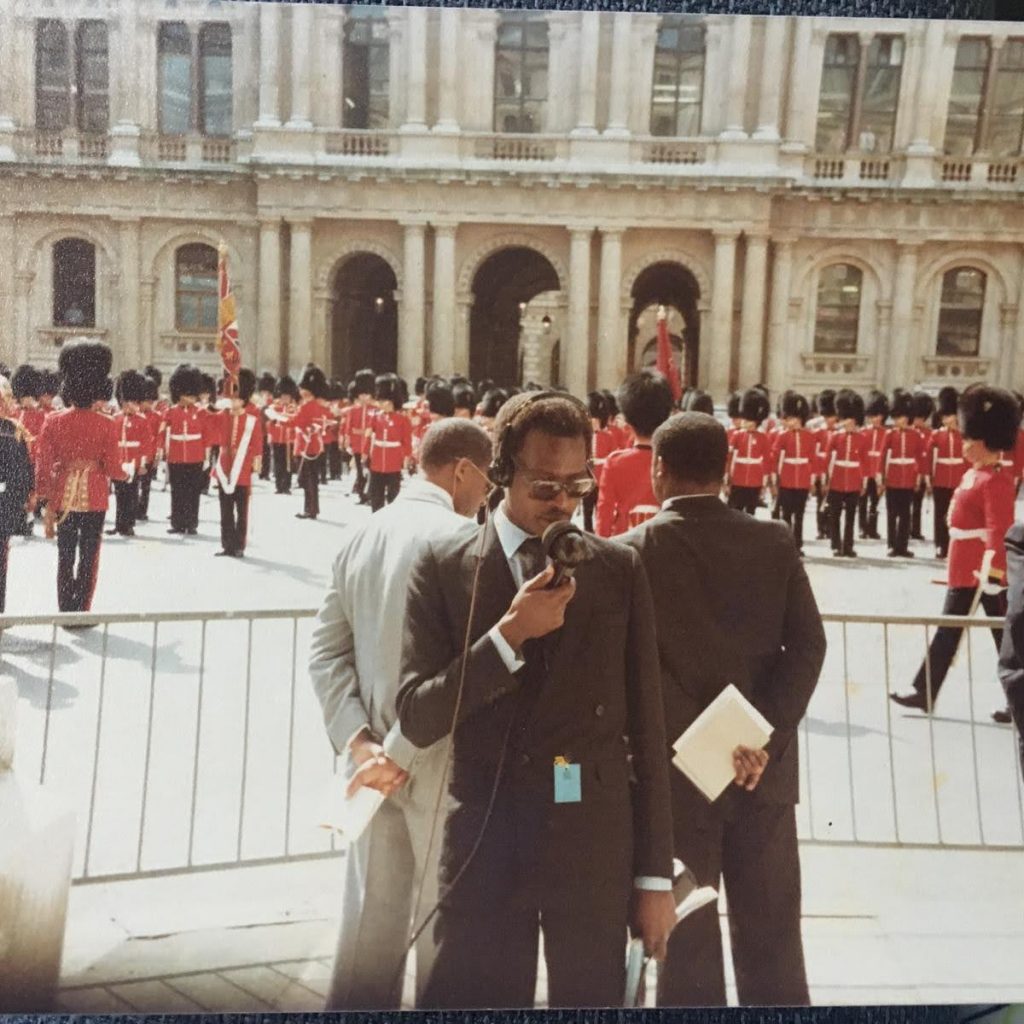 What I can say to those youths out there is, know what you want from life and what your purpose is all about. Once you know that, then you can prioritize your needs and go and achieve them. Be persistent. Seek ways, honest ways of achieving your life purposes. Don't give up; Go for it.
This interview was conducted by Abisinuola Adedeji and brought to you by Brenda Formin.