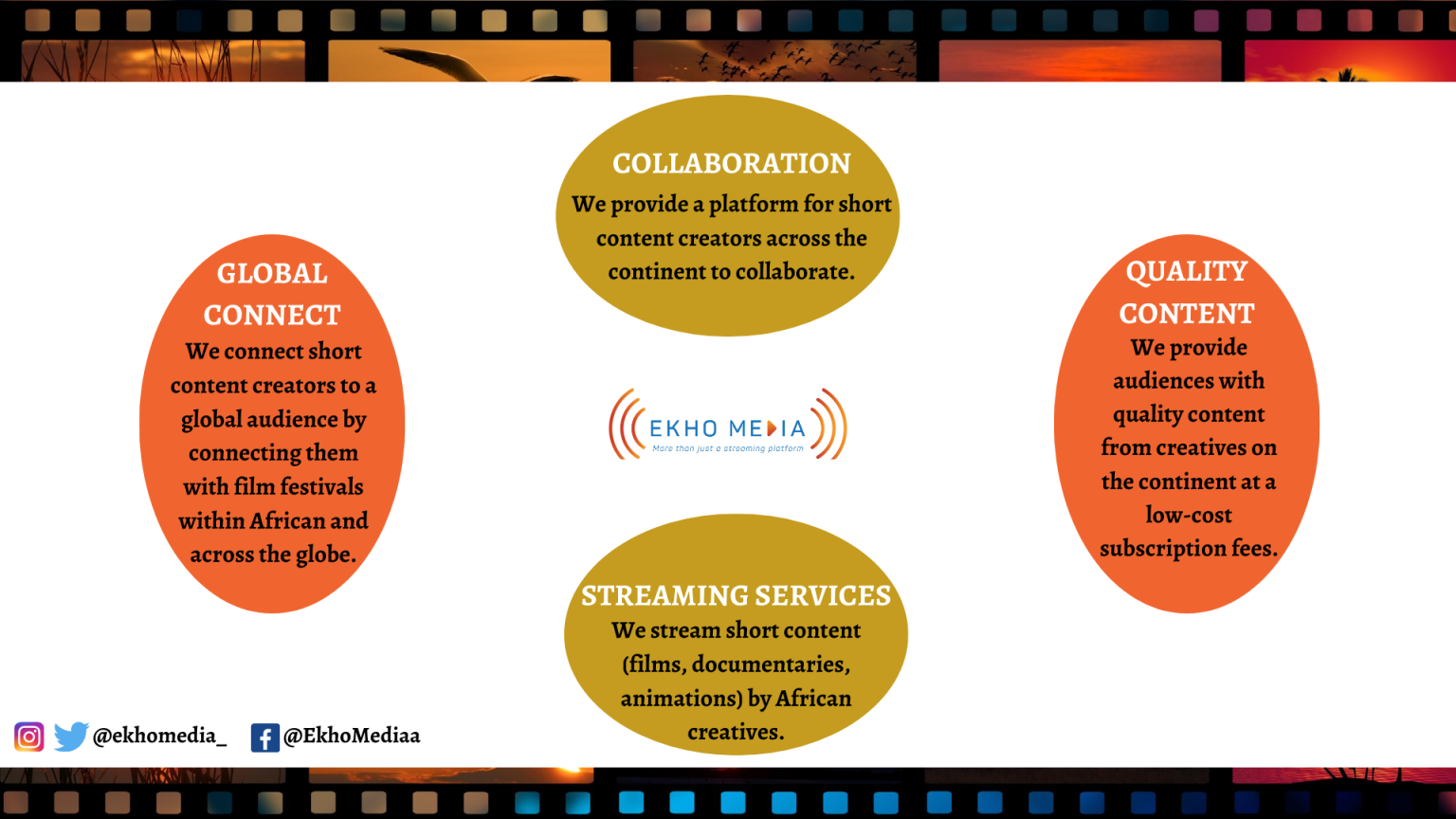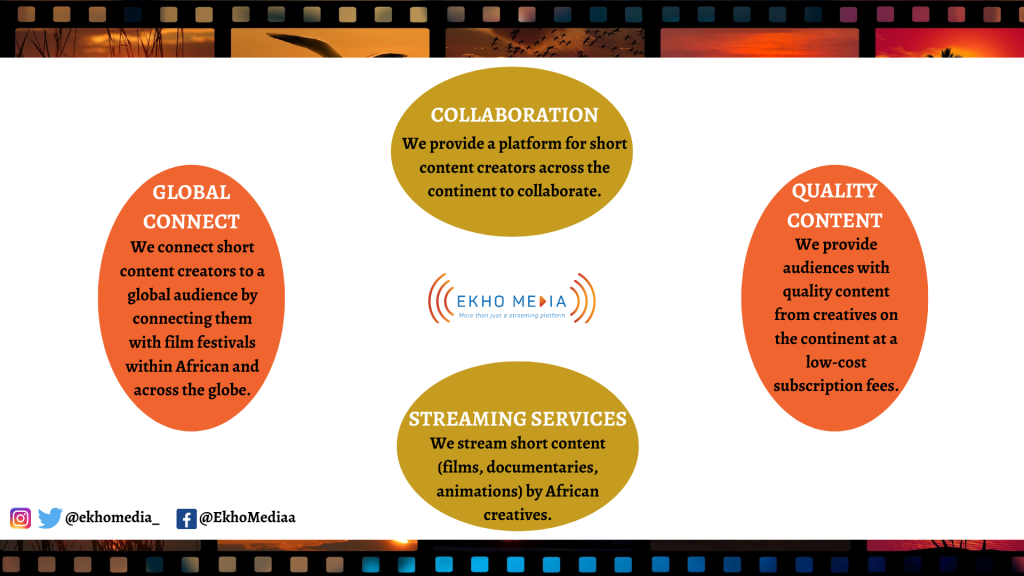 Ekho Media is a streaming and collaborative mobile and web app for Short Content Creators (Short Films, Short Documentaries, and Short Animations) in Africa to break the barriers of distribution and revenue generation.
For film lovers/enthusiasts, Ekho Media will be coming your way with access to quality, entertaining, and informative content by African Creatives. The platform is owned and run by four young Africans with a goal to contribute to Africa's film industry and provide a solution to the critical challenges of Short Content distribution and revenue generation. 
Would you love to be a part of Ekho Media?
Then join the pre-launch community for free, and share with your friends & family here: ekhomedia.com.ng. Also be sure to follow Ekho Media on Instagram, Twitter, and Facebook.