Nigerians have been on the streets across many states, marching for their lives. Marching for their rights and at BlankPaperz, we also lend our voice to this great cause saying #EndPoliceBrutality in Nigeria.
WHAT IS THE #ENDSARS OR #ENDPOLICEBRUTALITY PROTEST ALL ABOUT?
According to Wikipedia, "End Special Anti-Robbery Squad (End SARS) or #EndSARS is a social movement in Nigeria that started on Twitter calling for banning of the Special Anti-Robbery Squad (SARS), a unit of the Nigerian Police Force, a controversial division known for police oppression and brutality. The protests started as a social media campaign using the hashtag #ENDSARS to demand for the Nigerian Government to end the deployment of SARS. Within a weekend (9–11 October 2020), the #ENDSARS hashtag had up to 28 million tweets. Nigerians have shared both stories and video evidence of how members of SARS engaged in kidnapping, murder, theft, rape, torture, unlawful arrests, humiliation, unlawful detention, extrajudicial killings, and extortion in Nigeria.

SARS officers have been alleged to profile youth based on appearance, mount illegal road blocks, stop and search, arrest without warrant, rape women, extort young Nigerians for driving exotic vehicles and using iPhones. While some claimed victory as the Nigerian Police Force dissolved the Special Anti-Robbery Squad on Sunday, 11 October 2020, others noted similar promises had been made in recent years and the government planned to reassign SARS officers rather than remove them entirely. The government has continued to violently repress protests despite the announcement."

Wikipedia
WHAT DO NIGERIANS WANT?
As mentioned above, and as the protests became more heated, it was announced that SARS had been dissolved, albeit Nigerians believed that this was not just enough and more accountable actions needed to be taken, hence Nigerians asked for the #5for5 demands which included the changes and actions they really want to see.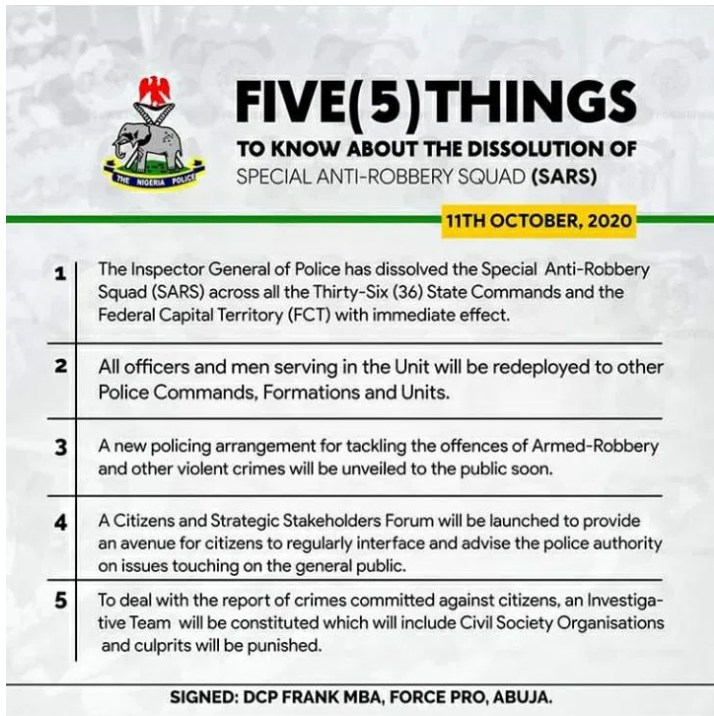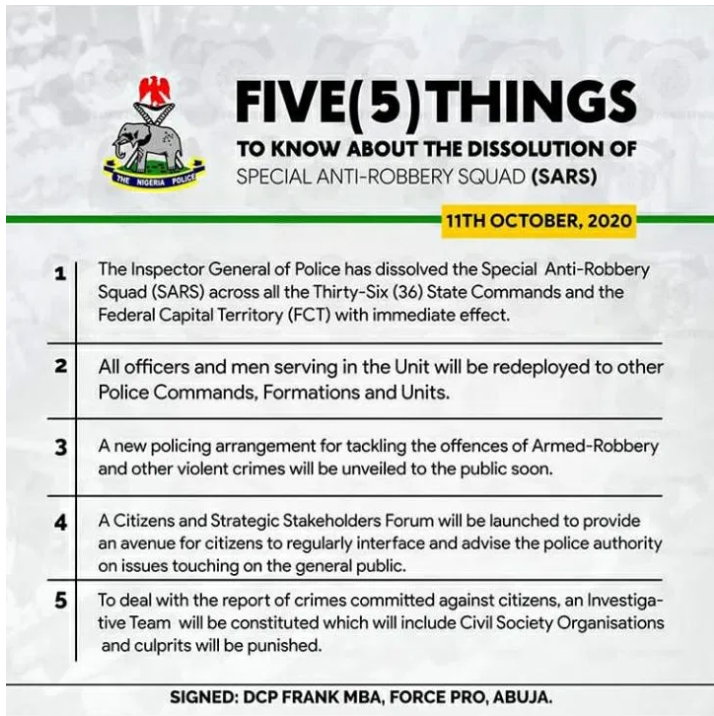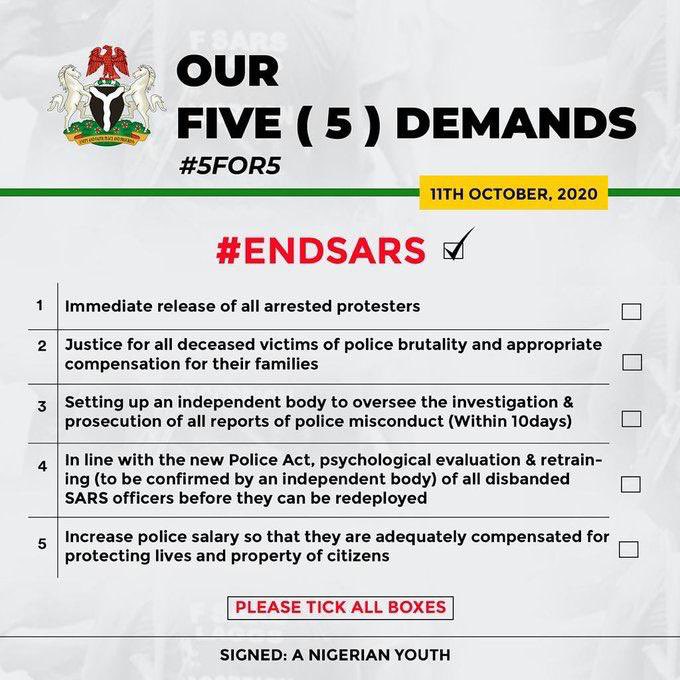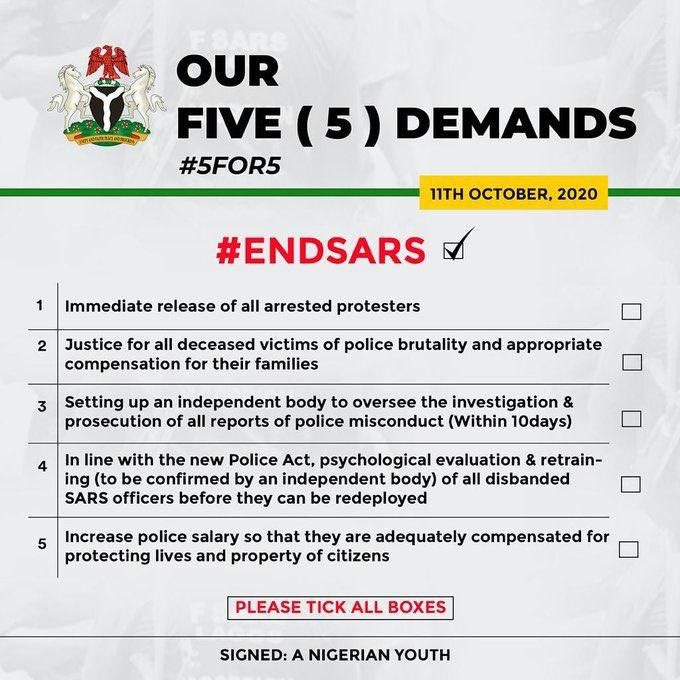 Presently Nigerians are still on the streets marching and protesting peacefully, albeit in places such as Abuja and Lagos, #ProSars thugs and bandits have been employed to attack these peaceful protesters on the streets, and the police have been arresting young Nigerian protesters. We strongly stand against the brutalization young and innocent Nigerians go through in the hands of police officers.
When will the Nigerian government listen and take better actions!