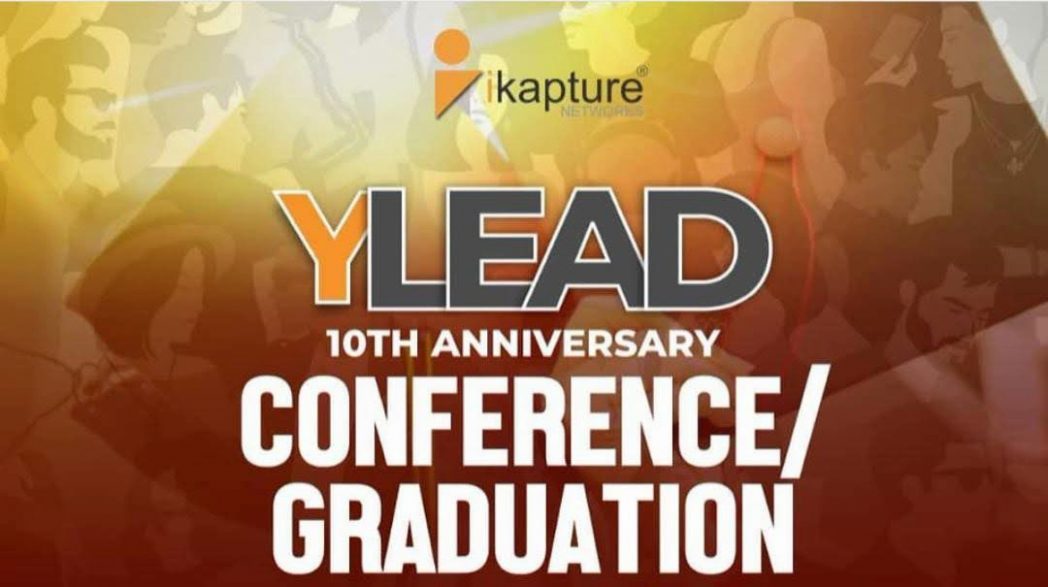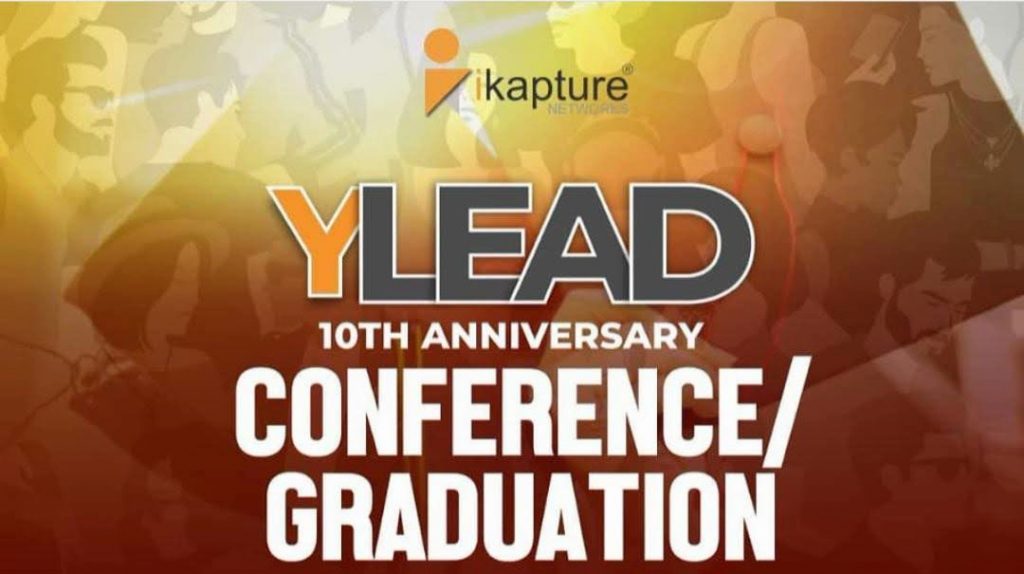 Exclusive Press Release: iKapture Centre for Development Holds Its First-Ever Virtual YLEAD Fellowship Program, Class of 2020 and Marks Its 10th YLEAD Anniversary/Graduation Ceremony 2020.
Over the years, young people have been described to be the leaders of tomorrow, uncertain about what tomorrow holds which is why iKapture Centre for Development has invested the last 9 years in ensuring that young people are better equipped to be the leaders of our present times.
This year, due to the pandemic, many organizations have been forced to adapt to the new normal. Organizations have adapted through a shift from physical convenings, conferences, and engagements to virtual versions of these programmes and initiatives which have the potential to reach a wider audience.
The YLEAD Fellowship as the flagship program of iKapture Centre for Development has impacted young people in the South-South region of Nigeria over the last 9 years. To mark the 10th Anniversary, the YLEAD 2020 fellowship program held virtually hosting over 24 participants from across 9 states in Nigeria.
The virtual program provided a platform for young people to learn from experienced thought leaders, share knowledge with changemakers, and also create meaningful networks. Participants were exposed to 1 week of training, 2 weeks of internship with top organizations in Nigeria, a Business Simulation Exercise which encouraged an entrepreneurial drive for the participants, and a 1-month Mentorship program with experienced leaders in various industries. The program recorded remarkable success as participants gave their honest feedback on the program.
The world is evolving as fast as possible with its speed as that of light, only those who are innovative are worth the tasks ahead. Life is beyond survival for the fittest, it is all wrapped by living a life of impact and purpose, "What do you have to offer". The business simulation taught me this. – Akinlose Titilayo. YLEAD Class of 2020
I learned a whole lot of things, the internship and business spaces taught me resilience, perseverance, how to work with people in an office or work environment, and teamwork as I had to work with a team to make our business idea pull through, I learned how to manage my time, the risks in business and to maximize profit. I also learned that in business you can start with little or nothing so the issue of huge capital to start up shouldn't be a problem.- Azuh Jennifer, YLEAD Class of 2020
The YLEAD Program has been very practical. I have been given the rare opportunity to learn, practice, and grow. I'm super grateful to all our amazing facilitators, business coaches, mentors, YLEAD Program Coordinator, and iKapture Networks for this wonderful opportunity to be a part of this great program.- Destiny Aniyom, YLEAD Class of 2020
My YLEAD Journey has been an exciting one as I have learned a lot and most importantly met new amazing people – Okoro Peter Chibuike, YLEAD Class of 2020.
In celebration of the 10th Anniversary of the flagship program and graduation ceremony, the organization held its Virtual Anniversary Conference on the 13th of November with young people across Nigeria in attendance. The Keynote address was delivered by Wadi Ben-Hirki, Executive Director of Wadi Ben-Hirki Foundation on the theme Leadership & Entrepreneurship: Strengthening Youth Participation, she said "In order to strengthen youth participation, there is a need to map out and build strong networks and partnerships with key stakeholders needed to achieve your goals and objectives."
Our Guest speakers who spoke on various sub-themes include Joseph Etim Founder of Young People Connect Africa encouraged young people to leverage opportunities by starting with what is already available and within reach, Sani Muhammed, Executive Director Bridge Connect Africa Initiative also admonished young people that as a social entrepreneur it is important to build and maintain social relationships and collaborative partnerships, Ngunan Ioron Executive Director Samuel Ioron Foundation who gave a presentation on Entrepreneurship and Innovation for Young Leaders encouraged entrepreneurs not to be totally dependent on others but rather garner knowledge about the product they want to launch or develop.
The virtual conference gave young people and the graduands a sense of clarity and direction. Graduands were presented with certificates and also awarded for their outstanding performance.
To see the YLEAD Class of 2020, kindly visit https://ikapturenetworks.org/ylead/
The YLEAD CLASS OF 2020 Participants are;
Ahmed Adeagbo
Marvelous Adelaja
Akinlose Titilayo Ayomipo
Ayodele Green
Azuh Jennifer Chinonso
Boluwatife Mogbojuri
Muoneke Chinasa
Chinweuba Juliet
Destiny Aniyom
Bello Esther Iyanuoluwa
Ezeude Chinemenma
Faith Amarachi Ekekwe
Omotayo Faith Olanrewaju
Gideon Adekunle
Akwubo Godsgift Ojochegbe
Glory Ayobami Ogunbodede
Jemima Shekoni
Josephine Awhobiwom Adah.
Juliet Agbodekhe
Ada-Iso Udofia
Olaniyan Muhibah Eniola
Okolo Ekene Peter
Okoro Peter Chibuike
Nwanja Amarachi Joy
AWARDEES
a. Most Innovative YLEADER- Jane Odey, Class of 2015
b. Most Enterprising YLEADER- Asam Wesley Ekupnse, Class of 2014
c. Most Active YLEADER- Akinlose Titilayo Ayomipo, Class of 2020
d. Most Punctual YLEADER – Faith Omotayo, Class of 2020
e. Most Interactive YLEADER- Adelaja Marvellous, Class of 2020
Results of the YLEAD Virtual Fellowship 2020
Participants are better exposed to the skills needed to fully engage in active service in their communities.
Participants are now self-aware, able to discover purpose, and have a good understanding of their personality.
There is an increased number of young people who are entrepreneurially driven.
Participants are better informed about the culture of ethics and value which would effectively position them as they transition into society.
There is an Increased number of self-confident and bold individuals who are able to position for global relevance.
Participants are fully prepared and ready to transition from school to career.
ABOUT iKAPTURE CENTRE FOR DEVELOPMENT & YLEAD FELLOWSHIP PROGRAM:
iKapture Centre for Development is a nonprofit youth organization committed to raising the next generation of socially aware leaders and tech-savvy entrepreneurs in Africa. Now in its 10th year, iKapture's flagship project, YLEAD, has reached over 500 young people with support from Michelle Obama's Young African Women Leaders' Forum Small Grants, British Council's Global Changemakers, U.S. Department of State Alumni Engagement Innovation Fund (AEIF), Ashoka's Youth Venture and the American Corner Calabar.
The Youth Leadership, Entrepreneurship, and Development (YLEAD) Fellowship is an immersive capacity building program designed to educate, engage, and equip young people with skills to prepare them for the world of work and transition from school to career. This four-week leadership, entrepreneurship, and personal development program is designed for students and secondary school graduates as well as out-of-school youth in Nigeria.
Media Partners
Opportunity Desk
Calabar Blog
BlankPaperz
Contact Us: Keep up with the latest updates of our work on our website https://ikapturenetworks.org/ and social media @iKapturenetworks.
Email/Phone Number: info@iKapturenetwork.org or +23408134624760