AHA! Today, we will be meeting someone absolutely amazing. A very young man whom I can attest to his creativity and beautiful designs. Don't let me start, please. I want you to know his story, so let's meet -drum rolls- Mr. Joseph Joseph.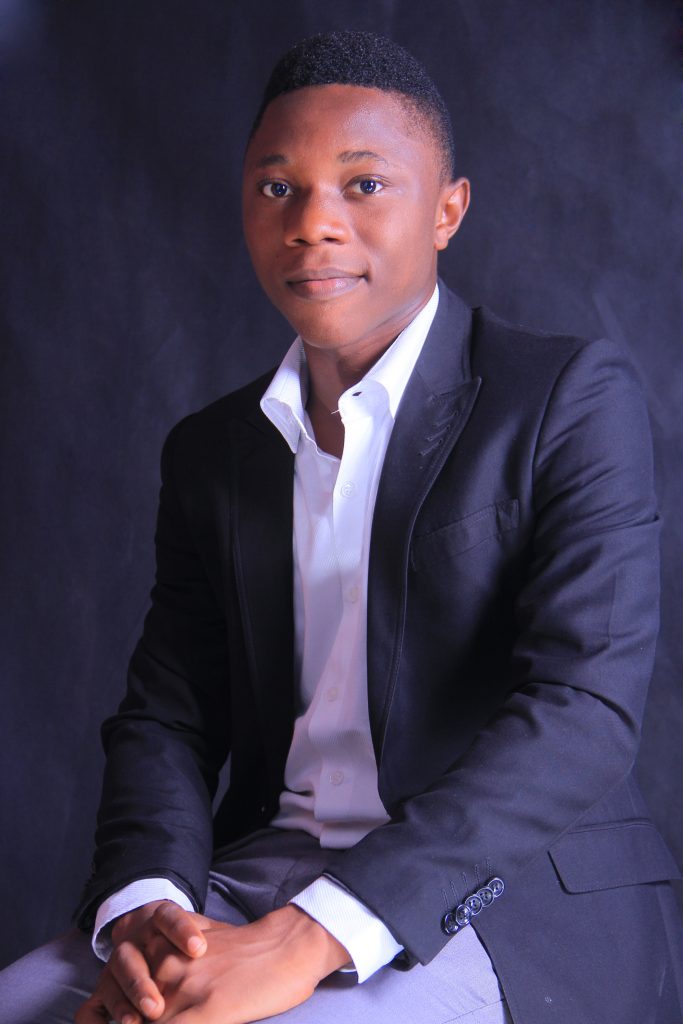 How would you introduce yourself to Folorunsho Alakija if you had 3 minutes with her at your cousin's wedding?
My name is Joseph Joseph. I'm a young Nigerian who is very passionate about adding value to young people by creating platforms and opportunities for skill acquisition and talent(s) engagement in creative art, media, and theater performance.
Waow! Did school teach you/input anything into you about entrepreneurship?
No, school is too busy killing passions and desires in the lives of young people who want to engage in entrepreneurship.
(Laughs) That's deep, so please tell us about your business
The name of the business is "Uptrend Media Nigeria," a media house solution that focuses on design, print, publication, branding and media strategy. We have happy clients who call us friends because our service-delivery gives satisfaction. We birth excellence through creativity. We deliver our services to our clients anywhere in the world.
Our service is excellent with quality delivery at your doorstep.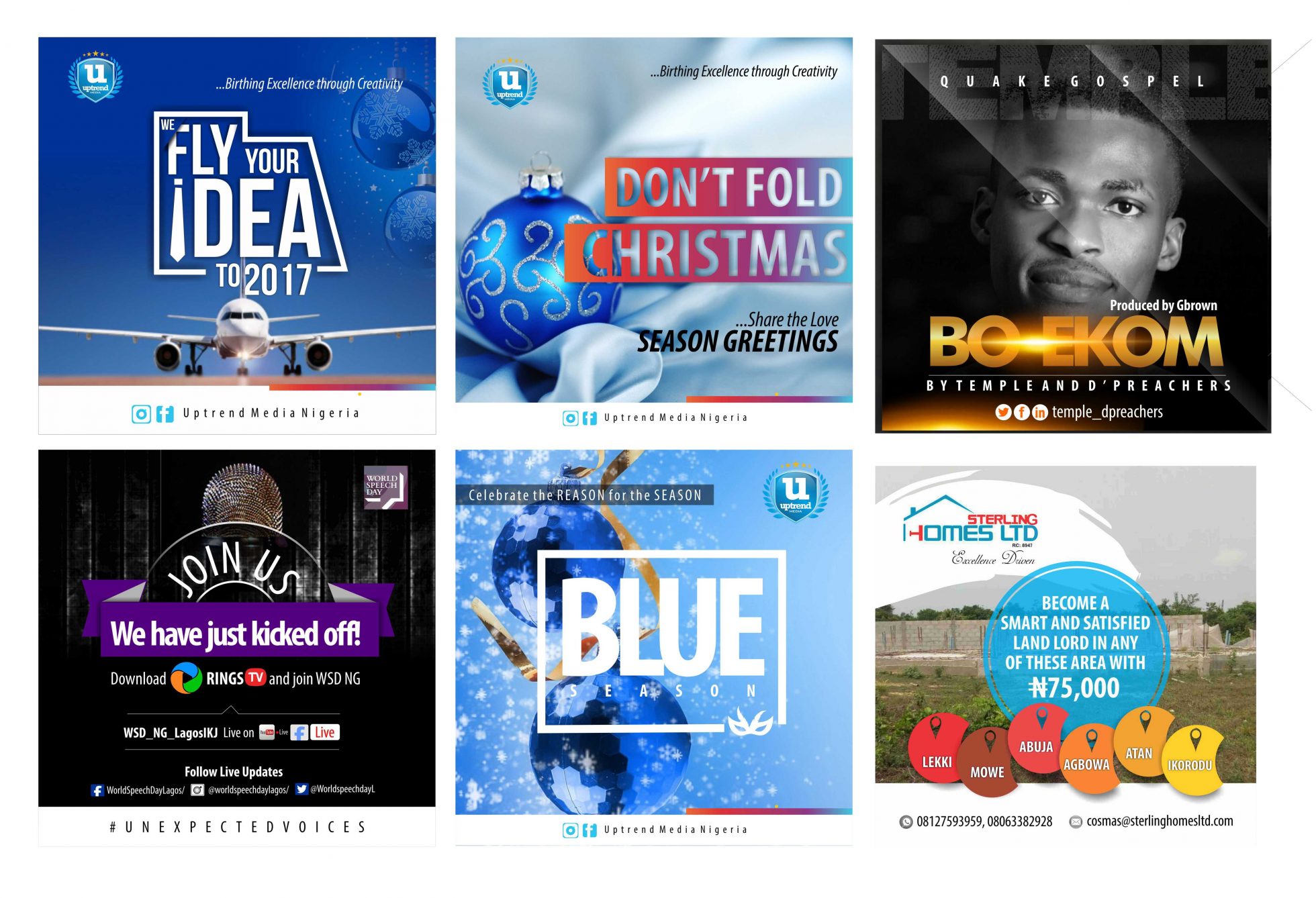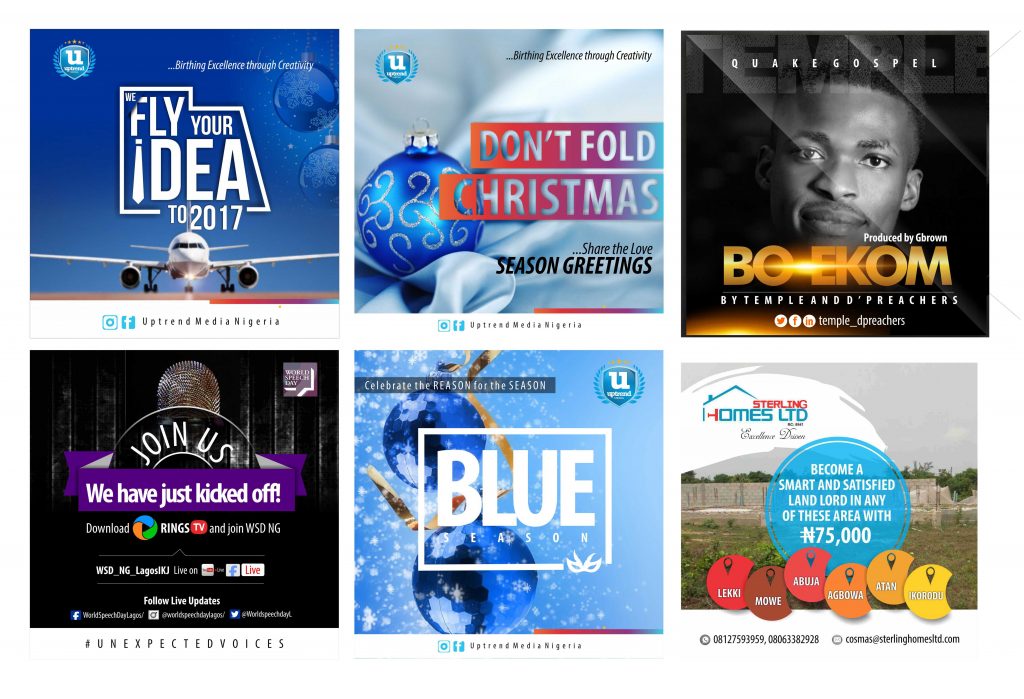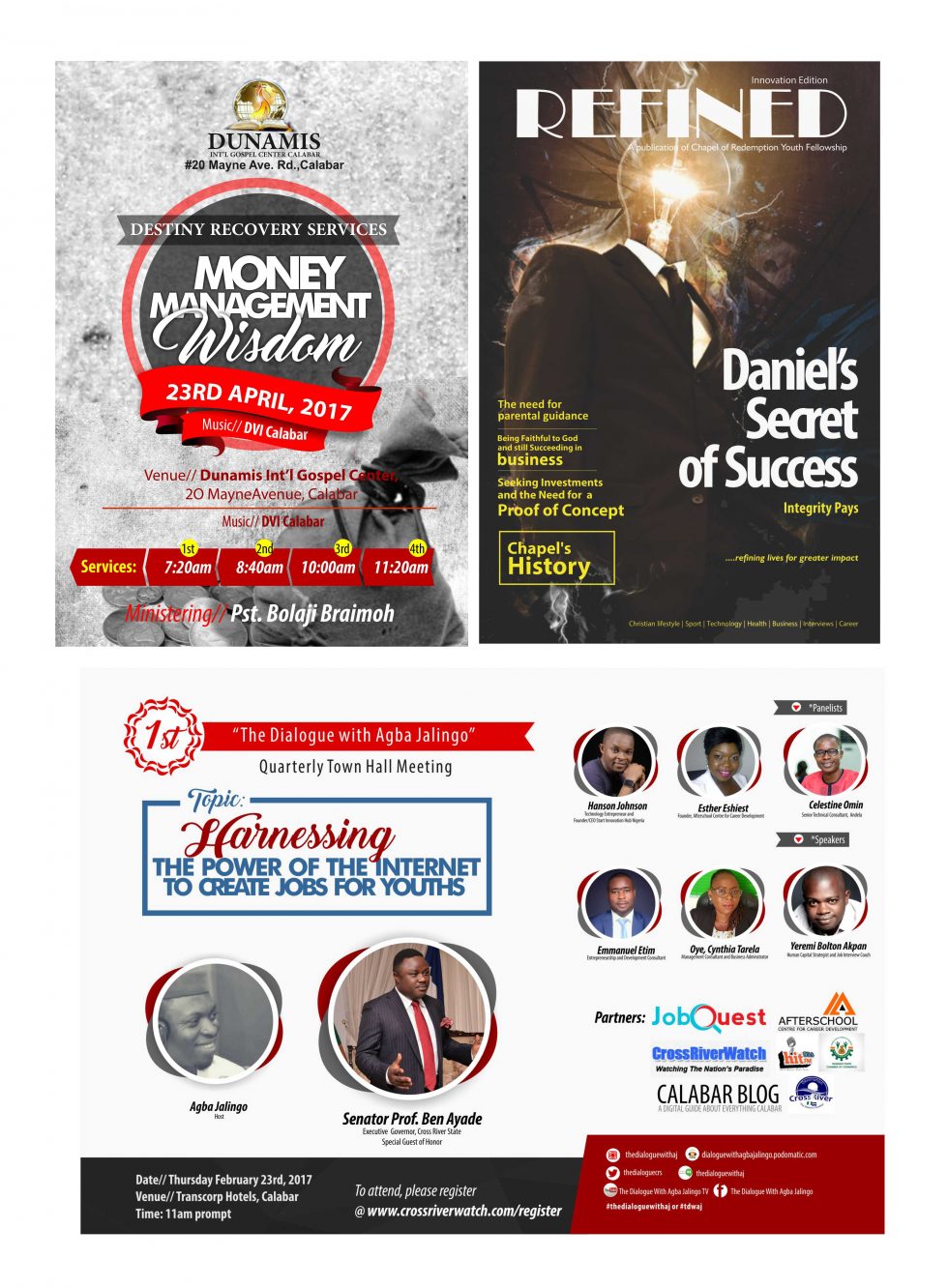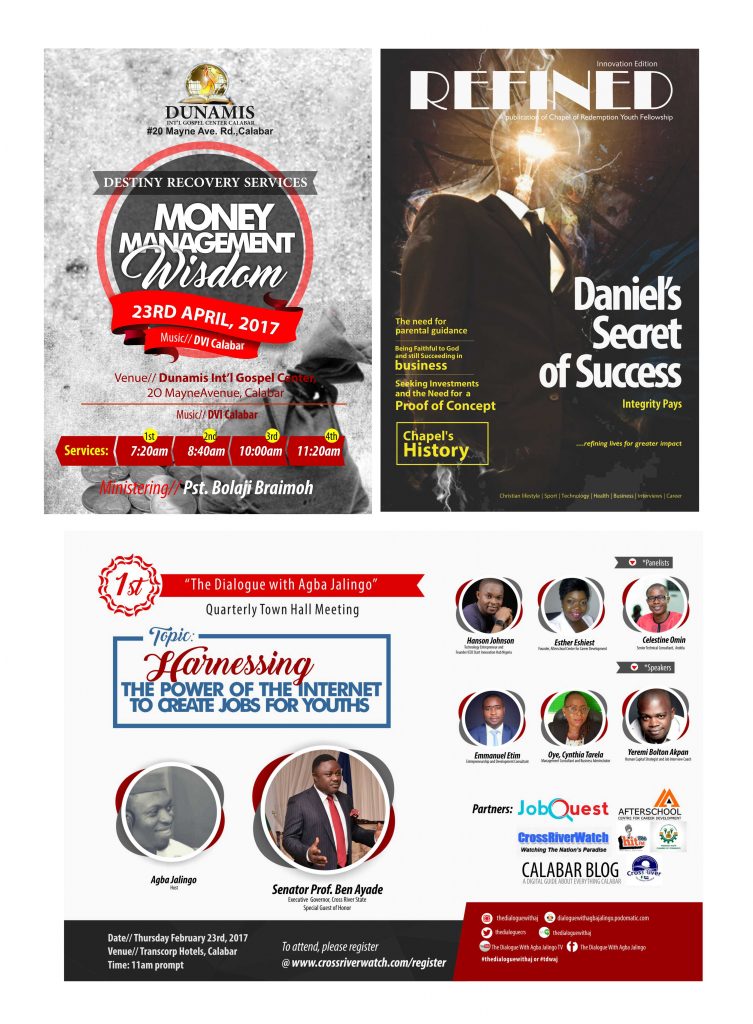 What made you want to go into entrepreneurship?
It's funny, but the truth is I didn't plan to. After college, I enrolled in a computer school to learn the basics of ICT. I got interested in design during the process. In 2013, I met an inspiring and motivating young man whom I call my boss. He got me to be more interested in design and asked me to join his team, that was how my journey started. I started earning as a student, paying my bills and lots more. Since then, I have gotten my hands dirty in a number of things. My passion for art keeps me constantly learning and adding to my knowledge and expertise. My passion for entrepreneurship doesn't allow me sleep until I meet my target and deliver as when due. Entrepreneurship for me is this: look for a problem, solve the problem and get rewarded. Simple.
This is getting interesting. So how many businesses have you gone into and how many have failed and how many have succeeded?
I'm just smiling as this question is being asked. My motivation for business came when Grace Ihejiamaizu (Founder Opportunity desk/ikapture Networks) shared a post on Facebook a few years back, what I got from it was: better to start a business and fail. Since then, my motivation for business was stirred. I offer services to fast food and restaurants through the supply of serviettes. I also order and sell suits for men. I had challenges running it as a student and monitoring it because of class schedules and all but the good thing is I'm done with that phase of distraction – school. I can only but succeed.
… Suits for men, no wonder you look like a young wealthy millionaire all the time. Grace Ihejiamaizu? Yes! She's absolutely a huge source of motivation. So tell us, where is your favorite place in the entire world to visit? Anywhere you'd love to visit even if you've never gone there.

I would want to visit the famous Harvard University in Massachusetts.

And I'm packing my bags to escort you to Harvard already. Alright, Joseph, what principles have you always lived by?
We learn daily and God helps me through some of these principles:
1. I never quit but keep moving forward
2. I set a timeline and try to meet it
3. I keep to my word
4. I respect and honor people not because of their age but because every human deserves it
5. I keep the right attitude and improve daily.
So many but to just mention a few.
I love that! Who in the world inspires you the most and why?
My best inspiration comes from Segun T. Samuel (CEO Uptrend Media and Co-founder of Redwood Leadership Foundation) because he has a way of speaking straight to my passion and spurring me up to do more.
Do you think entrepreneurship is for everyone?
Entrepreneurship is for everyone ready to take risks to make a profit. One thing young people forget is that "not taking risk is a risk itself ." To succeed is to take risks, you may fail initially but you have to rise to face your fears, you have to stand up to become who you want to be by doing that which you are passionate about, and that which will serve not just you but humanity and your community.
I am nearly crying. Thank you so much Joseph, wow. You are so amazing and this is inspiring. Please how do your fans, like myself, get across to you if we want to meet you?

My contact is here: Cell phone number +234 8133644611. Facebook – Joseph Etim. Email – josephetim20@yahoo.com. www.uptrend media.org

Thank you so much Joseph, thank you. It's been a pleasure having you on Blankpaperz.