When it comes to anything WOMAN / FEMALE advocacy issues, Chichi is just your lady for that. If you say something unethical that tends to make a girl less human, and Chichi happens to hear you, well, you may just see this beautiful lady in action as her passion for the female folk is just phenomenal. Meet an amazing young woman in Nigeria who works to make sure young females are properly sensitized, cared for, empowered and inspired. Not only is she a strong civic leader, she is also an entrepreneur. Come on, let's know more about Chineze…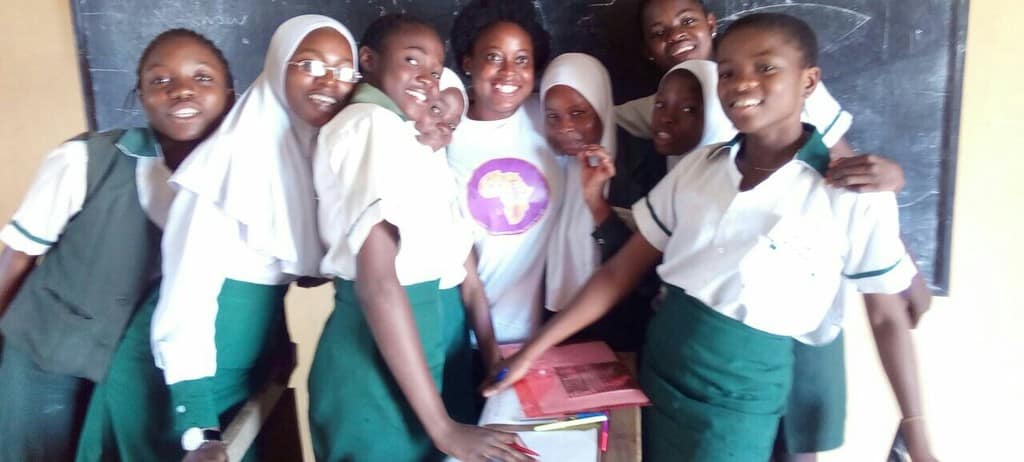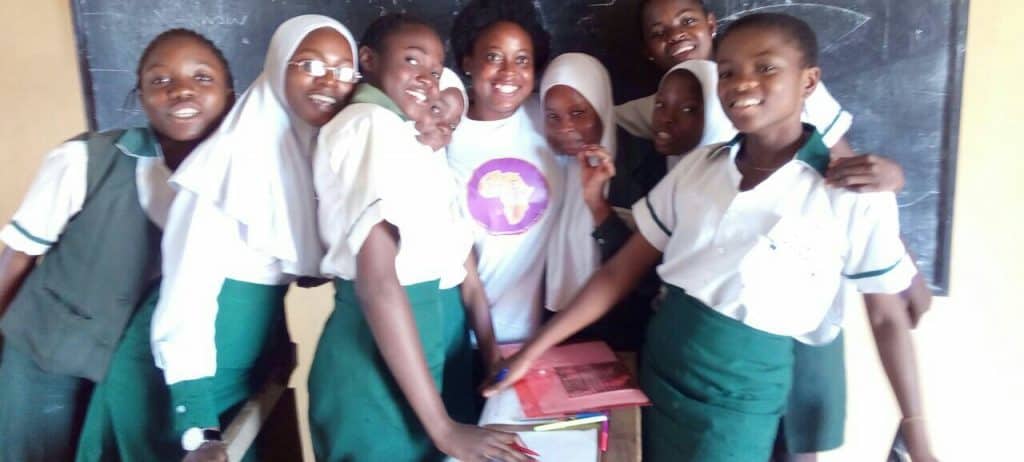 1. Tell us something amazing about yourself
Full name: Chineze Oluwasina
I am a graduate of Obafemi Awolowo University and I am currently pursuing a Masters Degree at the University of Ibadan. I am also a Research Fellow of the International Institute of Tropical Agriculture
Chineze or Chichi (as fondly called by friends) or Nne (by family) is a global citizen passionate about living life maximally.
I enjoy creative strategic management and facilitation. Learning is an unending process for me; I learn from whoever and in whatever circumstance. I love listening to Ted talks by people I admire. My Christian faith inspires my values. If you need of a shoulder to cry on, I am always your go-to girl. If I were to summarize me in one word, it would be – tenacity!
2. Among all African ladies, who is your personal shero and why?
Dr. Mrs Obiageli Ezekwesili. Her leadership values, intelligence and her ability/courage to question stereotypes, strikes a chord in my heart.
3. What and what have you done for Mama Africa?
As an ethical leader passionate about community development in Africa, I host the annual International Volunteers Conference in Nigeria which equips and inspires leaders with skills and networks for improved productivity.
The birth of GIRL Afrique was inspired by the need to equip the teen girl with skills required to make informed decisions to harness her potentials. We equip the teen girls to take ownership of their choices at an early age in order to emerge into whole adults. A lot of teen issues we see in our society today- teen pregnancy/abortion, drug abuse, examination malpractice amongst others are maladies that can be checked if teens are equipped and profitably engaged. We believe every girl deserves to express all that she was made to be: tearing down barriers and negative stereotypes associated with her gender or background especially in rural communities in Africa. Interestingly, we found that there is very little statistical information on the girl child out there, and in particular, in Nigeria. One of our objectives as an organization is to lead research findings for teen girls in Africa.
Our programs for the year asides school visits include:
Advocacy walk, Ethics and Leadership training, goal setting and assertiveness skills, GIRLpreneur, Spelling Bee and Exhibition.
We work with community stakeholders and private institutions across Nigeria. My business, 'Everything Cassava' is a cassava product supply value chain intervention that bridges the gap between farmers and retailers.
4. What is the best and what is the worst decision you've ever taken in your life
One of the best decisions I have ever made was to defy all odds to start GIRL Afrique. I had been reaching out as a hobby to girls, hosting weekend sleep-overs where we would discuss into the night, pray together and just listen to one other. I had passionately volunteered for several organizations and still do if not engaged. It was fun eventually, as I had to go learn start up strategies, curriculum and structure development, rudiments of social work and leadership amongst others. I have often not met my expectations sometimes, however, we are really getting better by the day. With our teeming volunteers, 2017 is a more structured year for us. The amazing positive feedback I get from girls who have been beneficiaries of our programmes and other individuals who come in touch with what we do, keeps me grateful for what we do.
One of the worst decisions I have ever made many years ago was wasting too much time thinking and rationalizing opinions. I have gone past that now and I am moving ahead with so much gusto for a better Africa.
5. What does YALI mean to you?
Smiles… YALI gave me a platform to meet amazing people who keep challenging and inspiring me to be and do more. I recommend the training for every young person.
Follow Chineze on twitter and instagram with – @NneChineze
Meet other African Sheroes