This particular interview is a unique one. The first time I met Dolapo was at the airport, waiting for our ride with other YALI participants. We sat together and she seemed like a cool, calm and ordinary young woman, we even went together with KennethCollins to buy some soft drinks and snacks. As the days flew by and I got to know her some more, I realized this was just no ordinary lady. Dolapo is an epitome of greatness. She studied Child Health and Social Care at the University of Central Lancashire, Preston, U.K so as to understand better how to care for the young under-served children in Nigeria.
She has done so much for under-served children in Nigeria through her NGO, Dolly Children Foundation, building school buildings and donating facilities to public schools in rural communities in Nigeria. It was a privilege to meet her.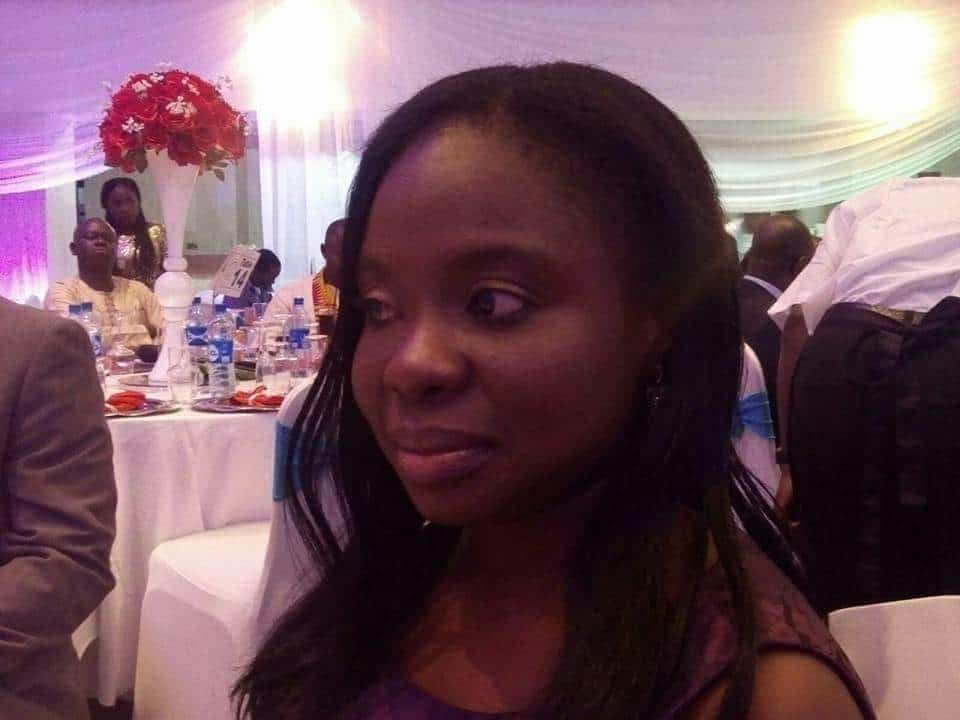 Let's Get To Know Dolapo
My name is Adedolapo Osuntuyi, I am a social entrepreneur who is very passionate about making quality education accessible to indigent children in remote communities. I love learning and researching about social causes. I am a trained Child Health & Social Care Practitioner and a graduate of University of Central Lancashire, Preston, United Kingdom. I have gained experience in child protection, early childhood and community development
Who is Dolapo's Favorite African Female Leader
Mrs. Ndidi, she's the founder of LEAP Africa Nigeria, a youth-based organization. I admire her because she has created a different image for non-profit organizations in Nigeria. She has been running her foundation for over 13 years and has implemented many innovative projects. I also admire Crystal Chigbu of the Irede foundation. She runs her NGO in a unique way, giving hope to so many children amputees.
Tell Us Something Interesting About You
I interact with everyone regardless of their age, culture and religion, I don't say "Oh mehn I'm older than you." Young girls in my community tend to confide in me, even beyond what their parents know about them. Thank God I have a daughter whom I practice it with. I'm her number 1 cheerleader.
What Is Your Life All About
My life is all about making quality education accessible to all indigent children especially to those who live in the remote communities. This social cause is a calling for me. That is why I studied child related course so as to understand how better one can care for these children in Nigeria. The vision of Dolly Children Foundation is to support and inspire African children through educational aids and improve their socio – developmental skills via interventions centered on mental and intellectual programmmes. We work with only public primary schools. We do this by providing a conducive environment for learning, empowering educators and empowering less privileged children. Our main interventions are targeted towards eliminating child illiteracy in rural communities, reducing child labor, and abuse as well as absenteeism in primary schools.
We held a School Building Project in Makogi. I thought the community school building there was an abandoned one because land-grabbers hung around the building to smoke and carry out their activities; I was shocked when I discovered it was a functioning primary school. The entire 270 pupils of the school stayed in just one classroom. They had no toilet facilities or staff room. The school had been running since 1955. To help the management and pupils of this school, we pulled down the building and right now, we are in the finishing stages of completing a block of 4 new classes, a staff office, a store and library facility for this school.
We also organize weekly reading clubs in public primary schools. This is to engage the children in activities that will cultivate a reading culture in them. We award the best pupils at the end of the school term, we invite experts such as Lifematics Centre –a maths-for-all initiative to teach the children numeracy and creative ways they can enjoy mathematics. Also, we organize spelling bee competitions and encourage them to read a book per term.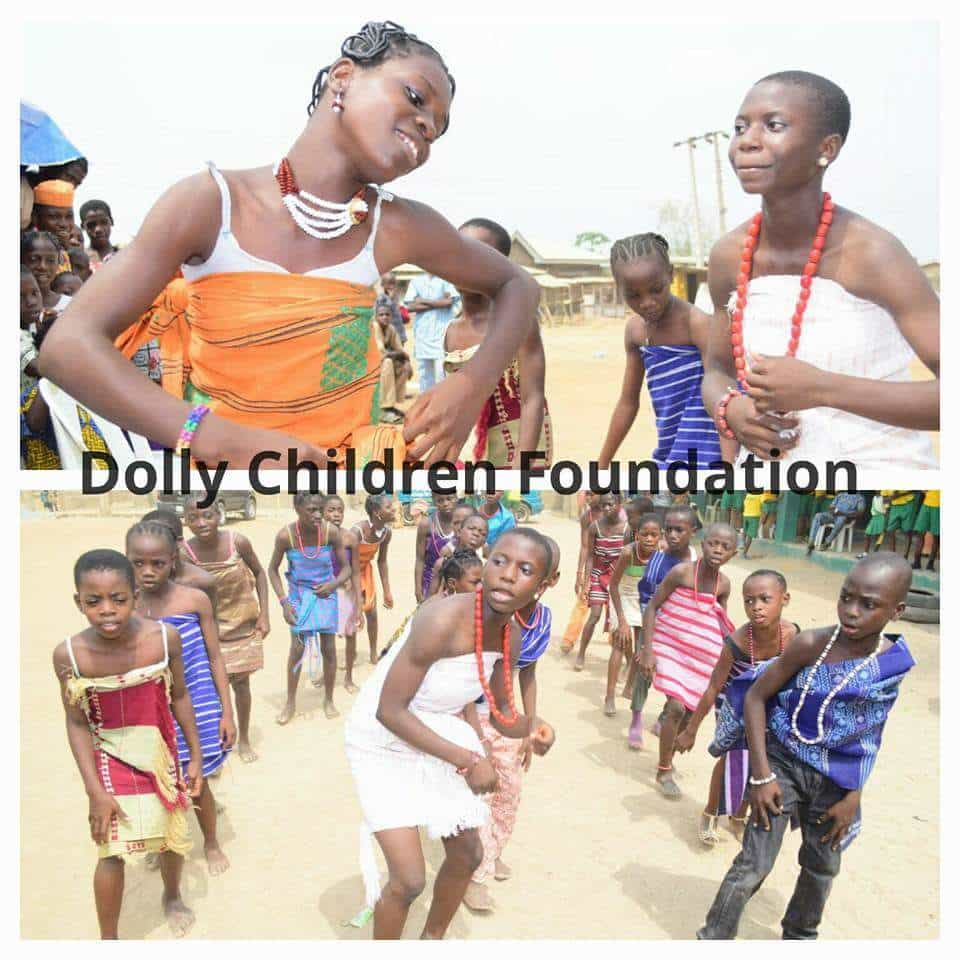 98% of the children in the community school we held our projects in Makogi were all engaged in commercial activities such as hawking, farming and were victims of child-labor. This exposed them to social vices such as rape, kidnapping, etc. so we tried to engage the children through an afterschool and summer tutoring programme in order to reduce their exposure to these vices and keep them interested in schooling. This programmes has helped children who are lagging behind in schools in building their academic skills.
Dolly Children Foundation also organizes projects like Back2School initiatives which equip children with basic educational tools, school uniforms, shoes, bags etc. The initiative has also helped in bringing back out-of-school children to schools by covering tuition fees, and needs. This has helped to motivate, as well as boost their confidence, and participation in school activities. We do this because we understand that learning cannot take place in the absence of the required resources. Presently, we have been able to empower over 3,000 children.
In Dolly Children Foundation, we have a sponsorship programme for children whose parents lack the financial backbone to support their schooling.
Also, we bring in expert consultants and educationists to train teachers in the public primary schools how to effectively teach their own pupils, thus introducing them to 21st century teaching methods.
Best and Worst Decisions You've Ever Made
One of the best decisions I've ever made is to go full time in the social sector. It's been fulfilling and has been rewarding, more than what money can buy. I've been exposed to opportunities beyond my imagination and as well met people doing awesome projects. One of the opportunities I've benefited from is participating in the Young African Leadership Initiative ( YALI), Regional Leadership Center, West Africa; an Obama initiative.
I wouldn't really call it the worst decision but one of the worst experiences I ever had was when I was working on the school building project in Makogi. It was very tedious. I am not a construction worker. Talking with the land grabbers, local heads, the ministry of education, meeting and convincing the community members was not easy. Well, every work has its own tedious side. There were times I woke up at night and cried, God who sent me this, how did I find myself here. I guess those experiences have made me be a better person and social worker. If I hadn't tried it, I would never have believed I could do it.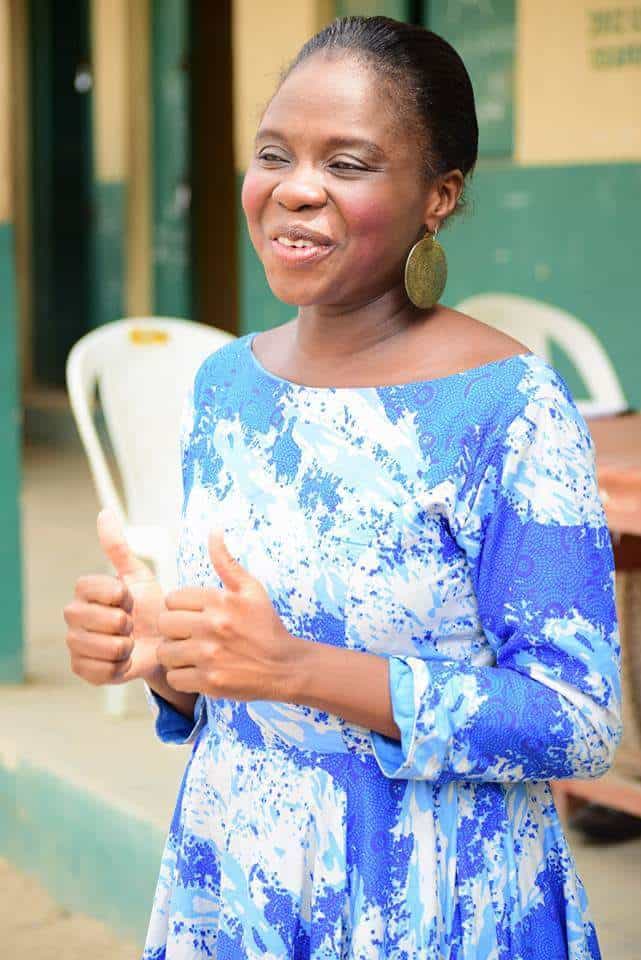 What Does YALI Mean To You
It has helped me to be a better social worker, and I must confess it has given me an opportunity to network with different people, people like Mirabelle Morah, Eneni Efebo. I believe am not just here by mistake. Many applied and it was just a few of us who were chosen, I never believed in my wildest dreams that I'd be selected. YALI is helping me to see that I can do more. It's like calling me out of where I am to say that we see you, we believe in you and we know that you can do more and can soar more. YALI is helping me to sharpen my skills and to dare on more projects. I can learn from many people here.
Meet other African Sheroes