I remember vividly like yesterday when one strong ill in our society caught up with me. The caretakers that everyone had access to in life, left me in the lonely world when I was just a little girl of four years. I was forced painfully into an orphanage home in a remote area in Nigeria, Africa. It was not so bad in the beginning; the people there were very sympathetic and consoling. When I turned eight, I had automatically become the home's messenger. I ran most of the errands, got to the market and did the hard chores that even most of the bigger girls in the home did not do. That was probably as a result of my intelligence and confusing stature. Oh, I really appreciated the fact that I was not on the street like most children who were like me; who had lost their parents. 
Hey broken angel, you have got some sweetness, they are meant for consumption. That sweetness is not meant to be with you, I'm keeping it with me.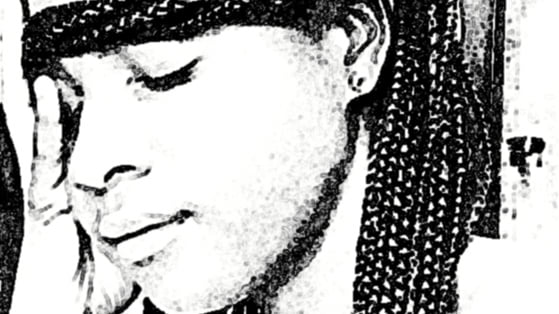 Things turned against me suddenly, too suddenly. The gatekeeper of Larraban Orphanage home shook my childhood like a wicked rainfall shaking an innocent forest. He would follow me whenever I go out and quietly carry me to an uncompleted building, covering my mouth with his hard ugly palms. He would rip off my clothes, my pride, my innocence, my virginity, and my dignity. He would hurt my gentle breasts and kiss my delicate lips with a dirty and smelly mouth that so reminds me of my worst nightmares. He would tear my laps apart and lower his old, ugly self unto my tiny, beautiful body. Oh, I thought the devil himself had broken loose. He was moving on top of me and smiling with utmost satisfaction. Yes, I thought I had finally seen Lucifer and he was existing in Danladi, the gatekeeper of Larraban Orphanage home. 
The experience was an utter epitome of HELL! I lost sanity. I got broken. Look who became my daily companions: PAIN, FEAR, SHAME. 
This is what Mr. Danladi whispered to my disappointed ears. 
"Hey broken angel, you have got some sweetness, they are meant for consumption. That sweetness is not meant to be with you, I'm keeping it with me. I can keep your life too. But if you ever let this act off this building, I swear to destroy what is left of your pathetic and broken treasure!" 
Oh! How I thought it was the end of existence. How lonely I felt without my little sweetness, my pride and honor. How broken I really felt.
The worst nightmare that has ever played in my life occurred more than once, more than an "umpteenth" time. Only that it was not in a dream, it was a reality! You needed to see old Mr. Danladi, humming and chatting like a happy child does, with his devilish friends and accomplices. You needed to see how destroyed I became, lost in my own shell like a shy silly snail. I lost psychological contact with the outside world. I believed that I could never speak where those who still had their 'sweetness' were speaking. I became physically and emotionally useless. The pains I felt in my private organs incessantly could never be imagined. I could have taken my sweet little life, the only distance between my destiny's progression and termination. 
Danladi the Devil was shattered to the ground, and I Wawa, was a complete and perfect treasure all over again
Not until I heard the angelic words, from wherever it came from — "Broken Treasure… Get Remoulded!" And like it was really happening, I began to get molded. I thought of what I got from the old Danladi. I thought of how much I did not deserve it. I thought of a lot of girls that did and still do not deserve what Danladi and his types will do to them, which will be borne out of my decision to adhere to old Danladi, the Devil's frustrated threats. Ah! I remembered how gifted and talented I was. A scene of how perfect my dreams and aspirations used to be, and how it would affect my generation if it came to pass. All these flashed through my broken mind. I realized how happy Danladi the devil would be even till his death, and how miserable little Wawa and her type would remain even in their sorrowful graves. Oh! I got molded.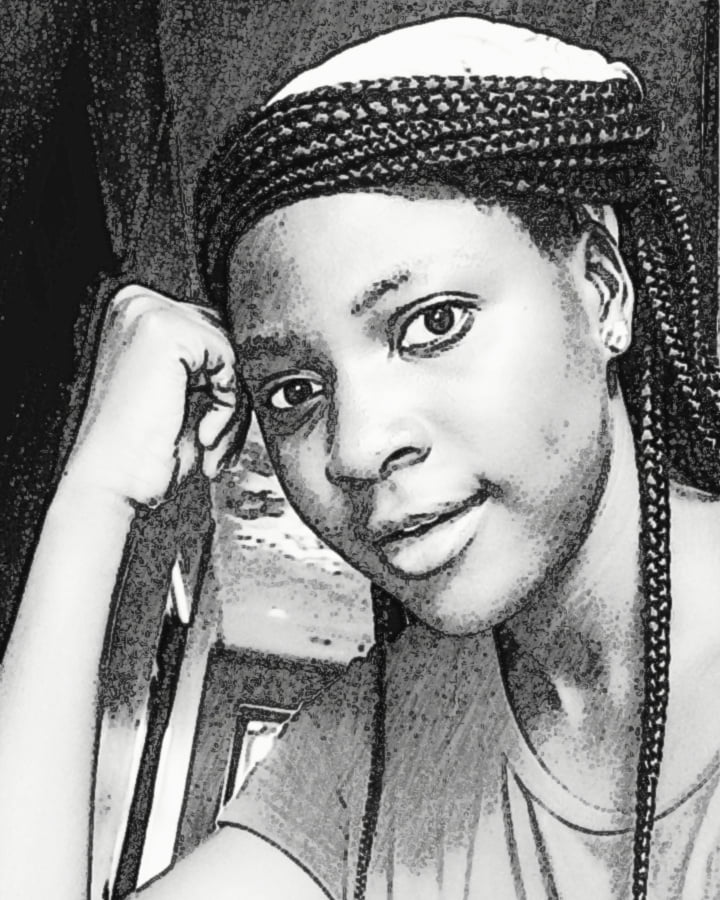 The various parts of my heart that had fallen apart and rotten, received strength and experienced healing. I got molded, the plans of Danladi and his type became understood by me. Suddenly, very suddenly I became whole! And like a wounded lioness that just got a major mental therapy, I rushed out of the cage of darkness and launched at my fear. I challenged my challenges. So they've got NOTHING! ABSOLUTELY NOTHING! But bones and skeletons of the digested sweetness of pure souls. I did the unexpected, decided to fight my enemies with success. I activated my potentials, I lit up the candle of my dreams and hopes, and I succeeded. I exposed Danladi to the world, he was down on the knees of humiliation sobbing like an unfortunate orphaned beggar. 
Danladi the Devil was shattered to the ground, and I Wawa, was a complete and perfect treasure all over again. I was a beauty to behold both outside and within. He, the challenger broke my self-respect, childhood innocence and what I believed to be the only normal life, I broke the treasure! I allowed myself to be lulled to the most untrue and most bitter chants. I had the key to the code. I solved the most puzzled chapter of my life, MYSELF. What are you still doing remaining BROKEN?
[su_divider text="By Deborah Benjamin" divider_color="#000000″]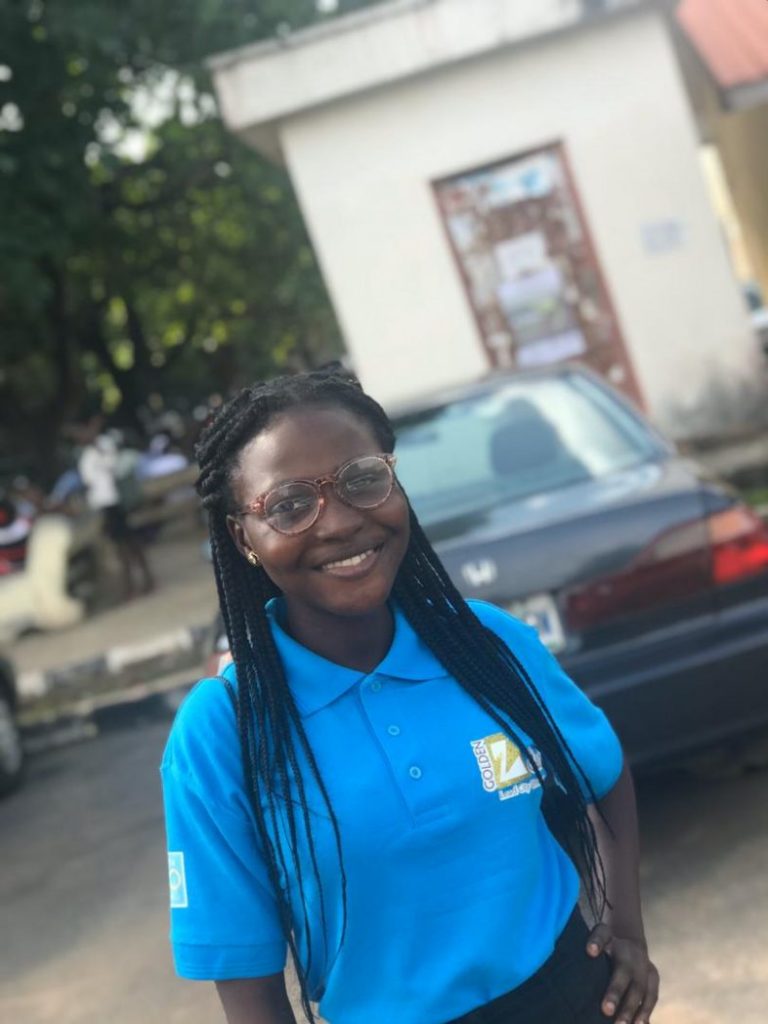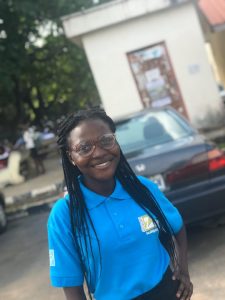 Deborah Benjamin is a 17-year-old young leader and content curator who believes in global peace, justice and works towards its achievement. She is a high school graduate and only recently got admitted into the University of Ibadan, Nigeria.
Deborah is majorly interested in journalism, scriptwriting, teens education and girl child advocacy. She's the  Founder and Director of Save A Girl Africa, an organization that works towards mitigating sexual abuse of young people, especially girls and securing sexual Justice through education, restoration, and Justice. Through the activities of this organization, over 700 young girls have been empowered to stay safe from sexual abuse.
She has also participated in the implementation of many projects that impacted hundreds of girls and young people in general. She is the Programs Director of Design-IT Hub, working to educate teenagers on tech skills that would make them financially stable and relevant in the digital world
She is also a writer and speaker. She intends to become an investigative journalist and hopes to help shape and retell the narrative of Africa through media. Visit Deborah's blog: inkinspires.blogspot.com | Instagram @DeborahBen831 | Instagram @saveagirlafrica | Facebook Deborah Benjamin.