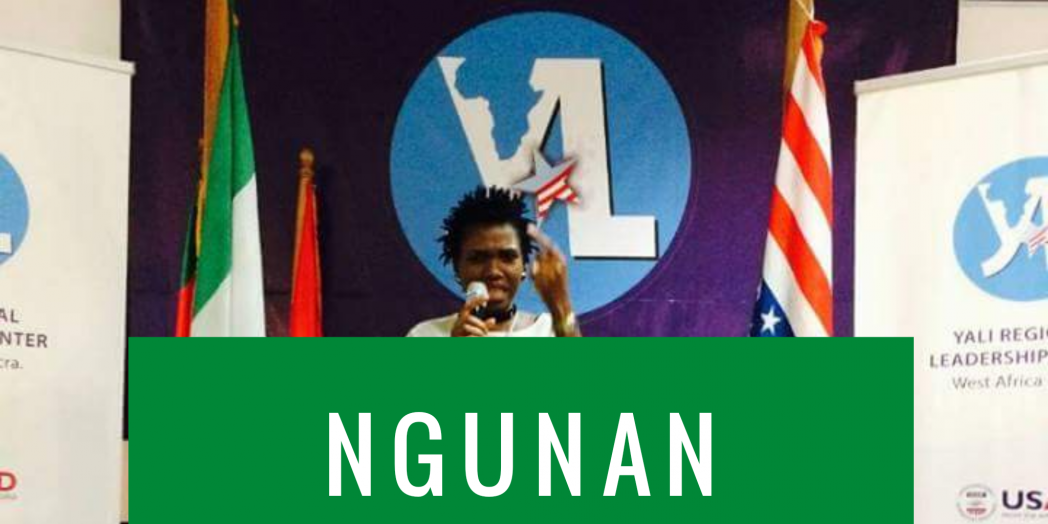 She had always been beautiful, blessed with so much green, covered in a splendor that never had been seen. There were the seas, the landscape, the natural resources, mountains, waterfalls, the fresh breeze… even the houses of mud looked so tearfully beautiful, those roofed with thatched and illuminated by the fire lights where the children gathered to listen. To listen to the stories of Nigeria's great 3, 36, 57.
There are good roads and bad roads, plentiful food even as there was hunger, jobs even though some were unemployed, great schools and not so great schools, thriving businesses and collapsing ones, hardworking people and lazy people, great leaders and bad managers

.
We have the hospitable, the charitable, the courageous, the selfless, the professional, the innovators, the rich cultures and beautiful costumes. We are rich, with a diversity that transcends time

.
36 states, spread across each with her artistic euphoria.
And so it was to be that some decades ago, some brave men and women would stand up, stand to fight for our freedom, to fight for our peace, our greatness, our oneness.
People of diverse cultures, traditions, professions, morals, religions, ethnic groups, political and social classes together worked to restore the freedom of our beautiful, natural Nigeria

.
Men like Herbert Macaulay, the founder of Nationalism who believed that people from different backgrounds needed to come together as ONE

.
Women like Funmilayo Ransome Kuti who was a human right activist that fought unjust practices and was regarded as the Mother of Africa.
Men like Nnamdi Azikiwe who was at the front line fighting for our freedom and who became our first president.
Men like Obafemi Awolowo who introduced free education in the western region, men like Ahmadu Bello who developed the Northern emirates, men like Anthony Enahoro who were the foremost anti-colonial Activist and became an editor at age 21, men like Murtala Muhammed who were instrumental in creating states and developing the Nation, men like Fani-Kayode who moved the successful motion for Nigeria's independence in 1958.
Women like Kudirat Abiola who was active in building politics in Nigeria, Margaret Ekpo who was a Women Rights Activist, and was a pioneering political leaders in the Eastern states, she was the force that caused the out numbering of men voters in Aba, women like Hajiya Sawaba who with low education and mishaps of child marriage made an impact in the struggle for the emancipation of Africa women.
All and more of these great men and women fought for us to develop, to have a voice, to become diverse, to be ONE United Nigeria

.
A Nigeria filled with peace loving people, a people of great historical and ancestral beauty beyond anything ever seen, a land of trust, happiness, courage, commerce,
A Nigeria where our flags are reminders of the journey we have been through.
A Nigeria that keeps her cities and rural communities clean, and promotes inclusion of all tribes, religions and professions

.
A Nigeria that upholds progress and is free from natural disasters, free from the sound of gun and smell of gunpowder, free of hunger, free from bribes and corruption, free from power abuse, political marginalization, free of slaughter, fear, misrepresentation, defamation, unjust arrest, manipulation and educational regression.
Yes, it's possible, attainable because Vanen from the middle belt, Kemi from the west, Idris from the North, Ogechukwu from the south all stand up for it as our great leaders did before, we will do it again.
As we age, so will our growth become more positive, we are 200+ languages represented by 3  languages…
Together we are ONE Nigeria, a beautiful 57.
In this new Nigeria, I again see a diverse people connecting and setting our MOTHERLAND on the map.
Her children, so numerous to mention but like Adepeju Jaiyeoba who works tirelessly to restore maternal security, like Janet Gbam who fights for the rights of the indigent, like Chimamanda Adichie who speaks against the single story of Nigeria, like Grace Ihejiamaizu who provides a platform for all Nigerians to get opportunities to lead, like Adora Ajuzie and Mirabelle Morah who writes with passion and is fearless towards speaking up for equal rights, like Onyinye Okoye who loves and promotes the beautiful art of teaching, like Nguvan Kyenge who is giving advanced opportunities to farmers for food sustainability, like Lola who provides a burden relief and support platform for Women.
Like Agbani who won Miss World, like Simi, Asa and Timi whose beautification of words through music heals us, like Tunde Aladese who creates beautiful Africa stories that shows our beautiful vegetation, landscapes and people in series like Hotel Majestic, Tinsel, Hustle, like Love Idoko who believes in the success stories of diverse people and appraises them through Activating Success, like Omotola our ONE champion and veteran actress, like Ver Ikeseh who paints our prowess on walls that will forever stand, like Sil dek who is promoting made in Nigeria clothes, like Tom Saater and Aleva whose photography ignites fire in us, like shimado Asan who makes sure we are safe, like David Habba who helps fellow citizens without knowledge of them, like Ukan Kurugh who provides funding opportunities for Special case treatments online and offline, like Gbenga who empties the trash at weekends

.
Like ALL of us who are working to make certain there is possible development and rapid growth in our beautiful MOTHER LAND…
Social Activist |Entrepreneur| Writer