"I want to tell stories, make documentaries, and highlight issues."
"Be humble; don't be too quick to hustle for fame; make sure that you have the talent and skills to back up that popularity. And then, practice!"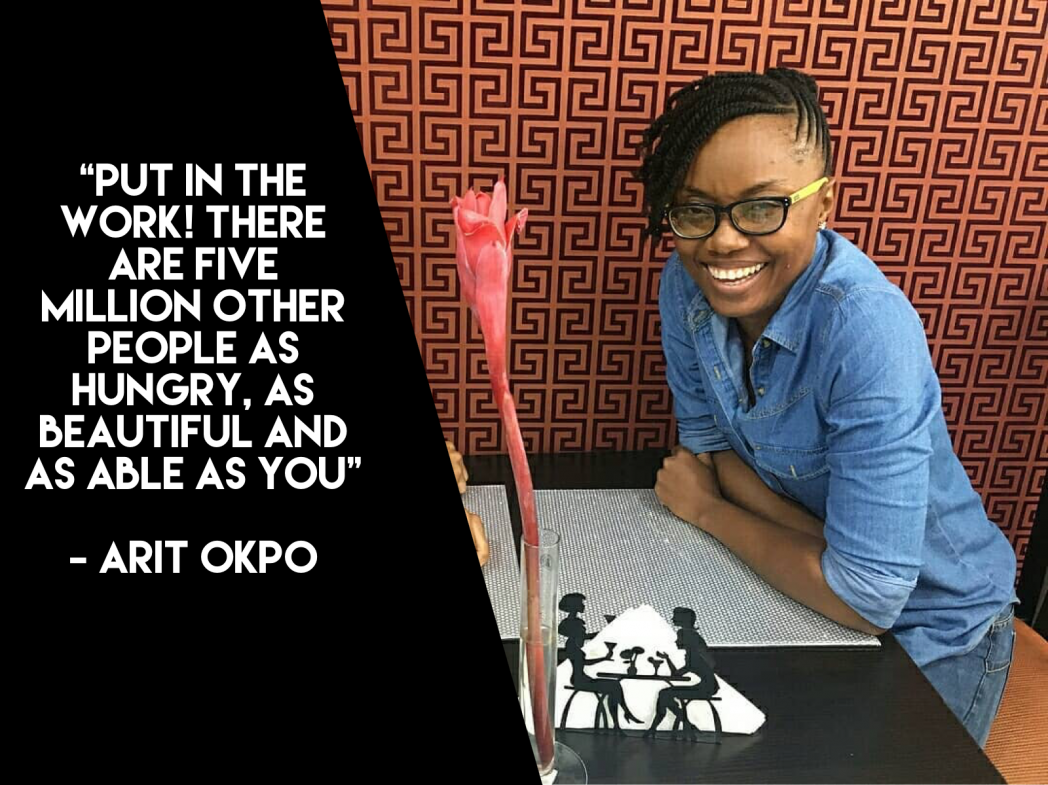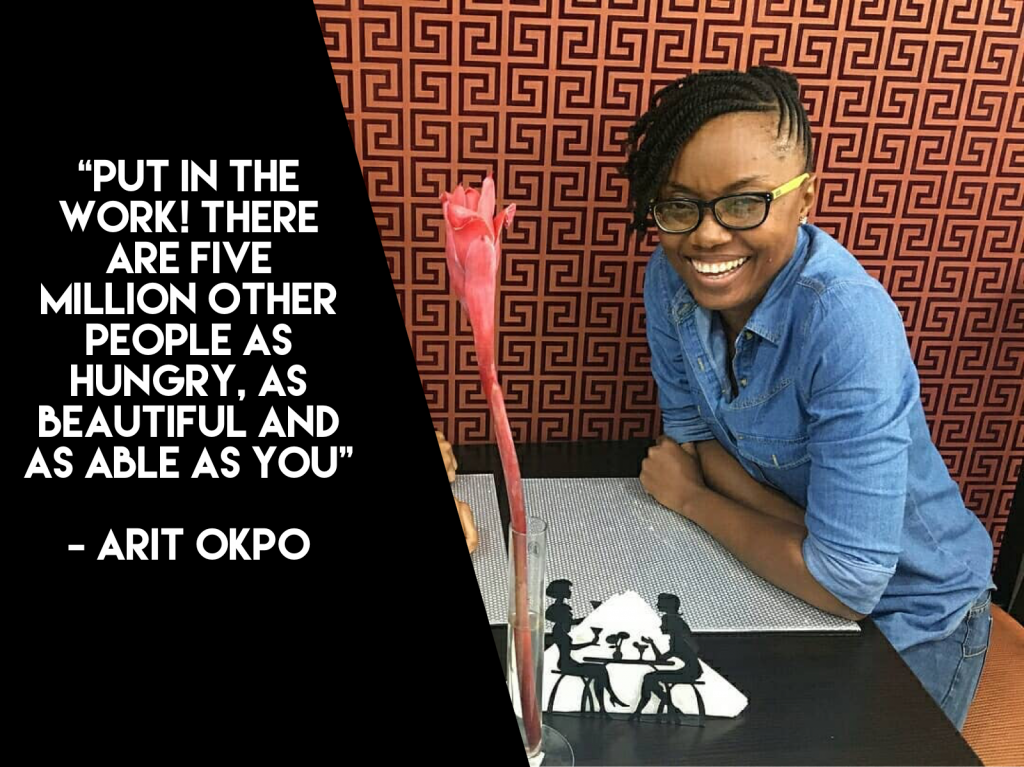 Arit Okpo once worked as a school administrator. There, she learned to first solve problems, then react later — but in private. While working in the educational sector, a friend who thought Arit had been living a dull life gave her a piece of advise, telling her there was more to her life and she was meant to shine (bright like a diamond!) Making a 15 year plan, Arit moved on to writing down the positive twists and turns she wanted her life to take. But do dreams work? Do dreams written on blank papers work better? Or do dreams written on blank papers, merged with energy, hard work and zeal, work best? Well let's find out!
Today, Arit Okpo is a Media Entrepreneur with a focus on presenting, event hosting, content production and writing. She has produced and presented content for major brands such as EbonyLife TV and CNN.

"As a person – I am a woman who is doing her best to live her most authentic life…" – Arit Okpo
In an interview with Guardian Woman, Arit was asked the question "What are some of the challenges you've faced in your career, and how did you overcome them?" She however responded that her biggest challenge was about self belief.
"My biggest challenge was believing that I had what it took to create and build a show. I needed to believe that quite simply, I knew what to do. That took me a while!"
As they say, if you pick a career that goes in line with your passion, then you would never have to work for a day! Arit shares great memories of her work days.
"I remember when we were shooting Destinations Africa – a tourism show, I was in Mauritius on the ocean going dolphin sighting and I suddenly realised – I'm at work, this is a day at the office for me! That was wonderful. I was the designated Senior Correspondent to the Presidential Villa and I have to say I never quite got blasé about flashing my ID, walking into the villa and engaging with some of our leaders. There are many more but these events stand out."
But do not be deceived! She had to put in a lot of hardwork and sleepless nights to get to where she is today.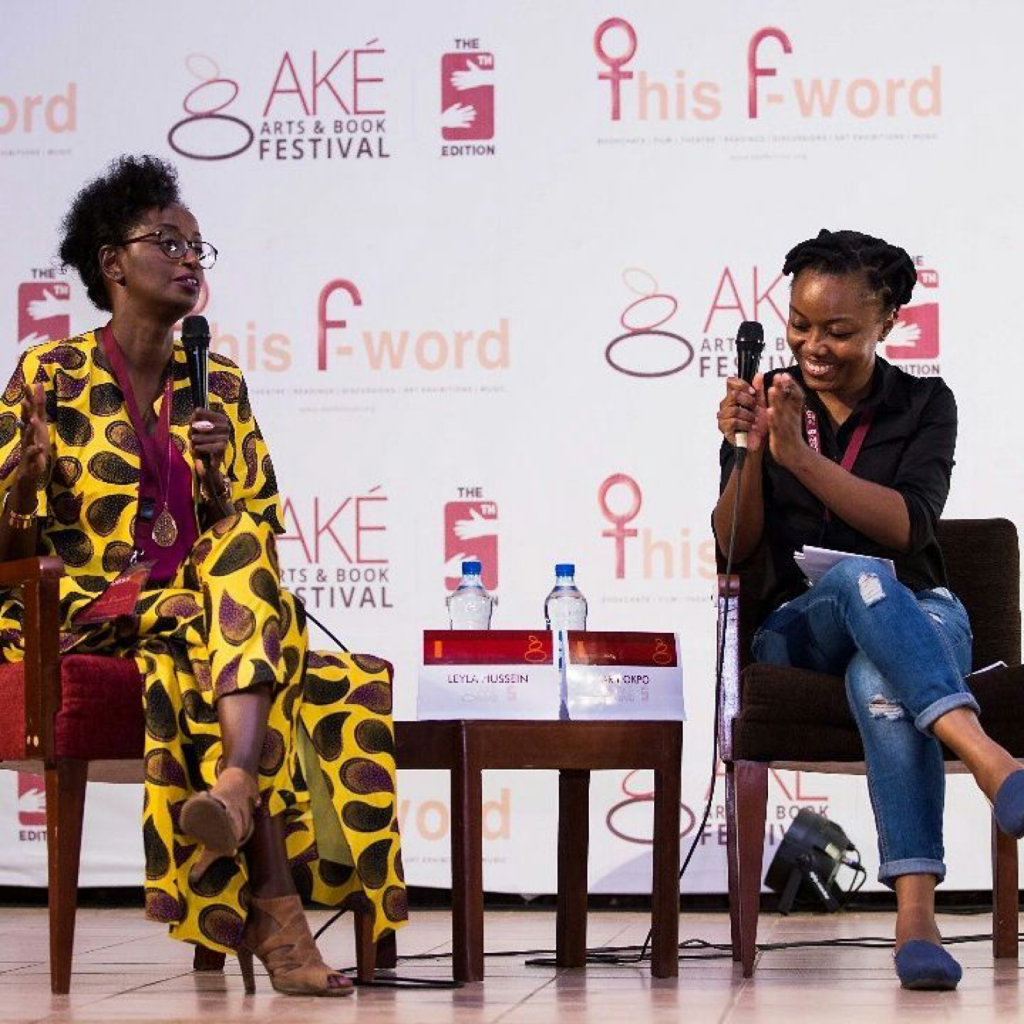 That's awesome! So… what inspires her?
Arit is inspired by every woman in the world who stands her ground against injustice around her. She says "I can't name one person for this, I am inspired by women who refuse to be silent because they are women. Women who reject the status quo, who go where they aren't supposed to, women who refuse to be defined by gender/qualification/marital status… women who refuse to be defined, period!"
Her love for women who refuse to be defined by societal standards may also be a reflection of her true life, as even though she is an introvert, she doesn't let this stand in the way of going after her dreams and smashing glass ceilings. Just before you rush to search for her on Instagram @menoword, some great pieces of advise from Arit to you reading this, and to many other young girls out there would be to…
"put in the work! There are five million other people as hungry, as beautiful and as able as you. You have to do the work, put in the hours, hone your craft, find the thing that makes you unique and then practice that until you are the best you can possibly be. Be so excellent at being you that you become the reference point for your field. Be humble; don't be too quick to hustle for fame; make sure that you have the talent and skills to back up that popularity. And then, practice! You should be better today than you were last year. Keep evolving, keep doing your best, whether it seems worth it or not."

Arit Okpo