In times like this when many young people want to blow (become wealthy overnight), keep up with social media appearances and live large because after all, everybody says we cannot come and kill ourselves right? Well, Young Chidinma Okoli understands that if you don't learn to bridle your expenses and learn to plan your budget at a young age, you might just end up killing yourself and your future wealth!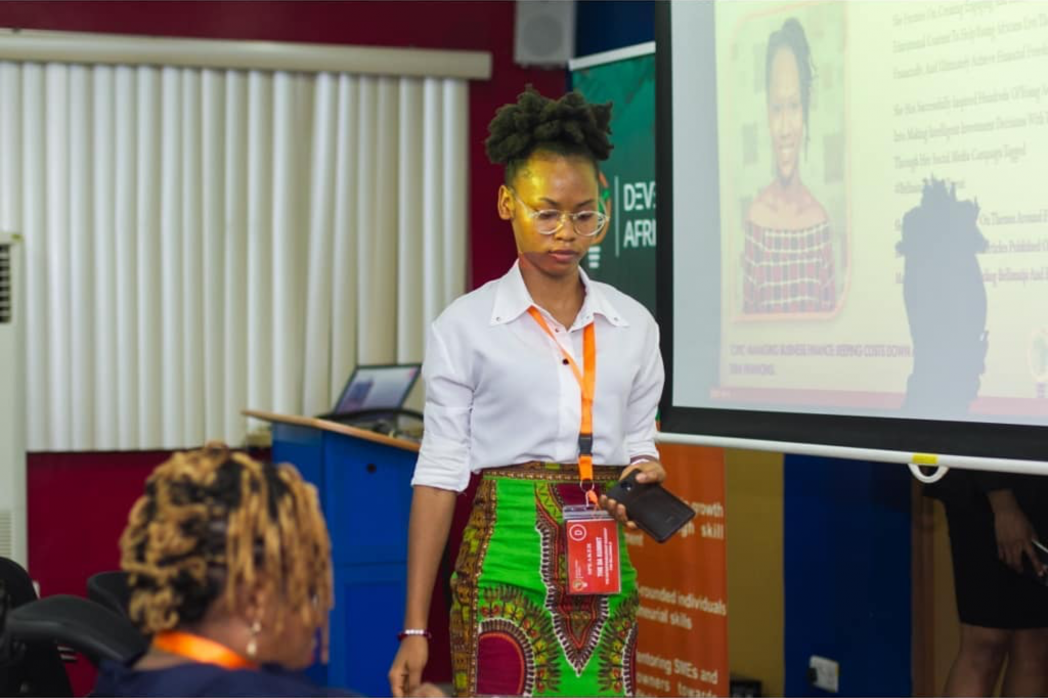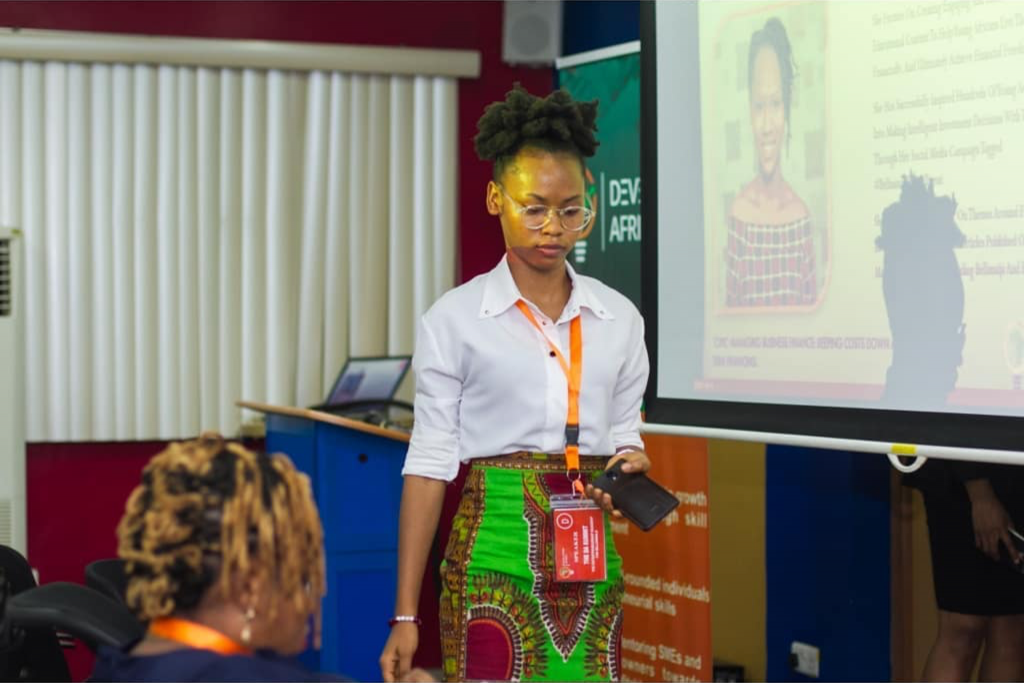 Let's expose Chidinma Okoli

"Chidinma is the founder of Financially Literate Africa (FLA), a millennial-focused company that provides easy-to-understand financial educational content, to help young Africans live their best lives financially, and ultimately achieve financial freedom. She strongly believes that learning about finance can be fun, and she has successfully inspired hundreds of young adults across Africa into making intelligent investment decisions with their money through her Social Media Campaign tagged #NotTooYoungToInvest."

BellaNaija
Chidinma holds a Bachelors degree in Finance from the University of Lagos. She is a member of the Institute of Chartered Accountants of Nigeria (ICAN), and Women In Finance Nigeria. Her work with Financially Literate Africa helps her proffer simple and easily understood solutions, as well as many pieces of advise to the key issues and questions which young millennials have, especially on how to deal with their money issues.
If you don't find Chidinma developing content around Finance and investment banking, you would find her spending her spare time volunteering for positive social causes, or reading an enlightening book. It's amazing how she enjoys proffering solutions to young entrepreneurs and everyday Nigerians on capital raising problems, thus helping them to make well-informed decisions.
More in 2019!
Chidinma looks forward to expanding FLA by building an online website for it, expanding her already growing online community as well as organizing offline hangouts, workshop et al. On her advise to young Entrepreneurs as interviewed by Attain World, Chidinma also advises the young bloods to "just do it. You can plan all you want but if you don't start, you're still going to be in the same place you were. So just start and iterate as you go."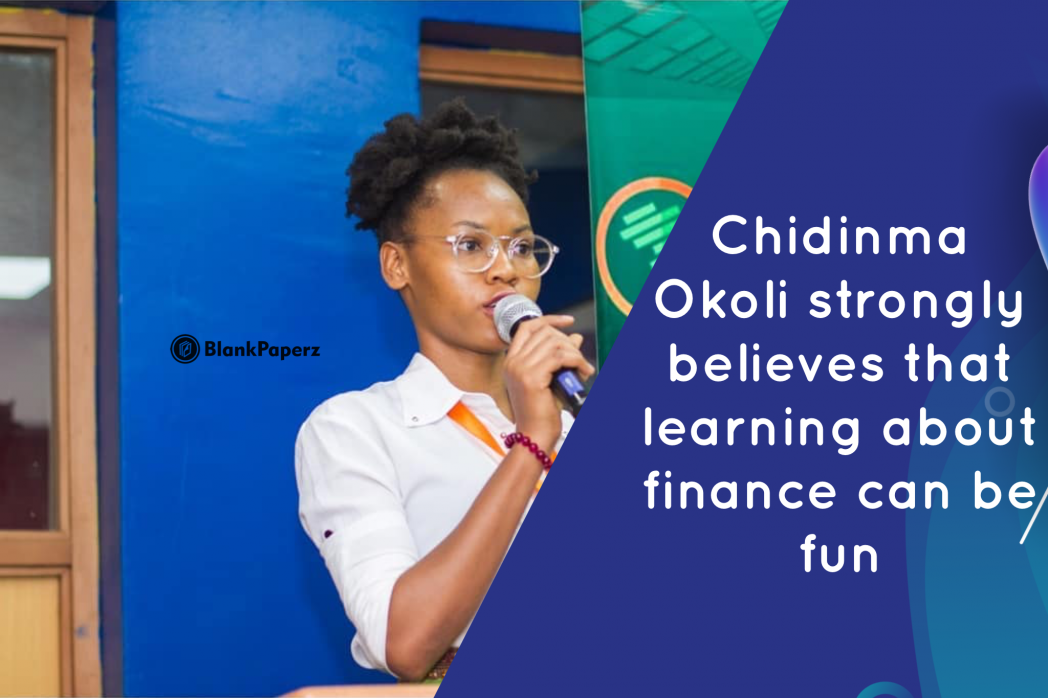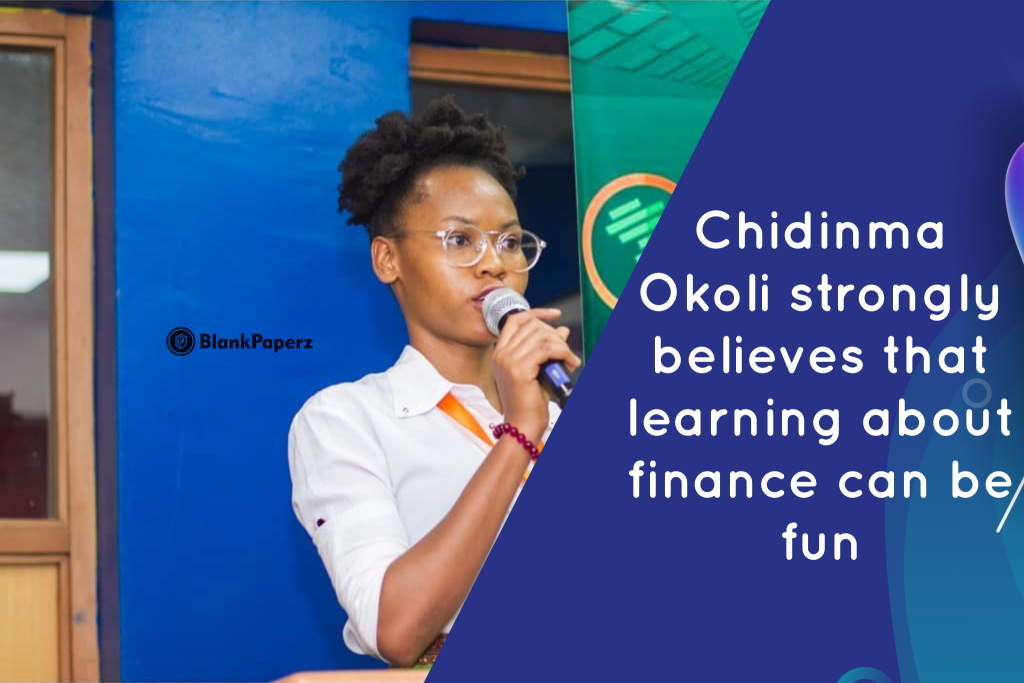 She is totally open to opportunities in Corporate Finance and Investment Banking, so as to acquire valuable experience and contribute to the firm's success story! Find Chidinma as soon as you can because she's trying to use financial literacy to curb poverty in Nigeria!
Jump into Chidinma's personal Instagram Page here!
And check out FLA on Instagram right here!

Would you like to write for BlankPaperz? We're happy to share your posts with our network. Our popular submission page is now open!
And our even more popular newsletter is jamming up with soooo many exciting activities now! Join in!