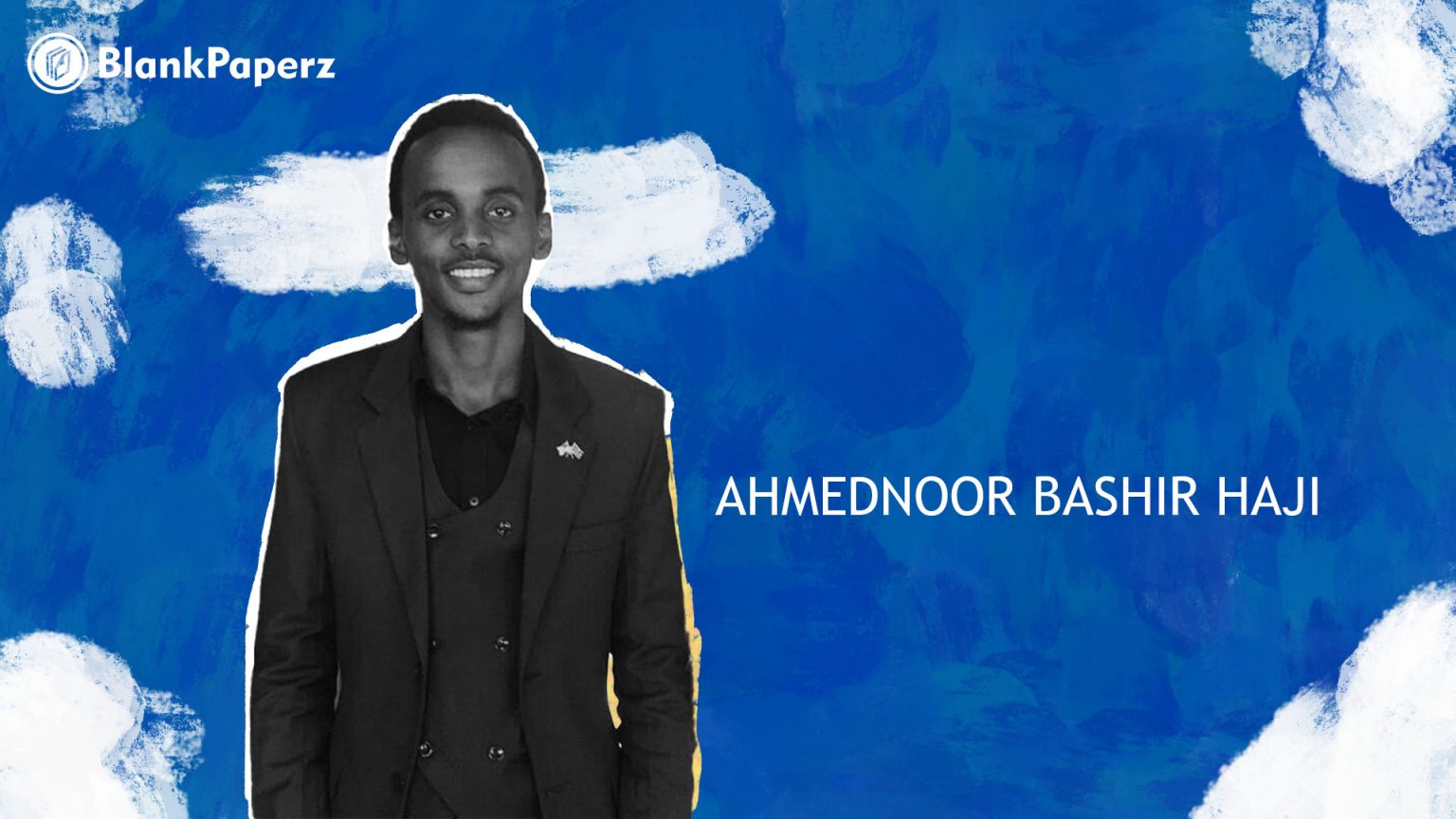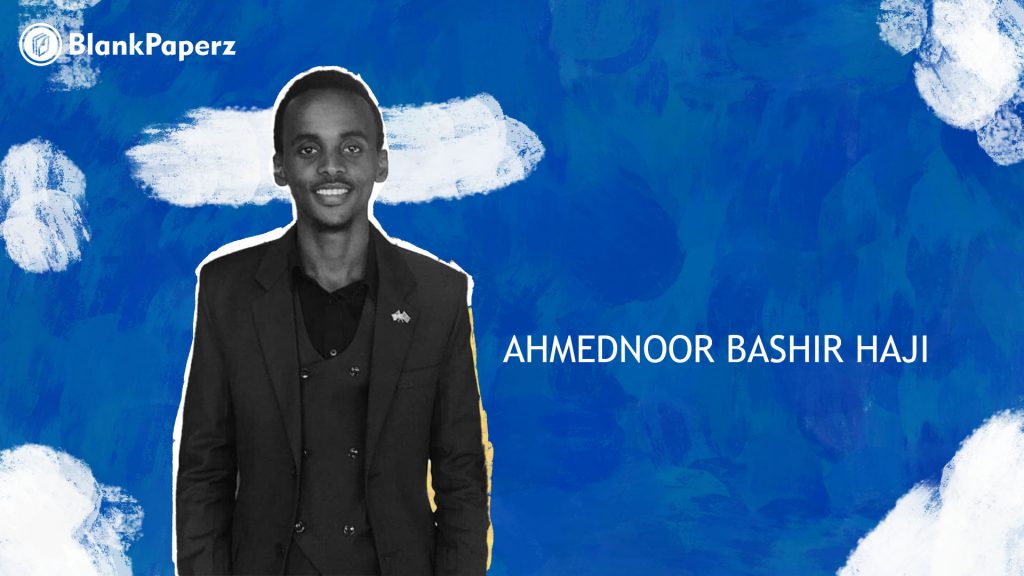 About Ahmednoor Bashir Haji
Born and raised in Garissa, North Eastern Kenya, a region that has been marginalized for the past 50 years. He schooled at Jarajara primary school in Balambala and later, Young Muslim high school where he did his high school diploma. Meet Ahmednoor Bashir Haji, a journalist who runs a nonprofit organisation that advocates for quality education, youth, women empowerment, and peacebuilding. Ahmednoor Bashir Haji also served as an SDG advocate for Global schools, a project by the UN SDSN Youth Network. He's passionate about education for sustainable development because he believes that through education, we can achieve all SDGs. He is also an alumnus of Young African Leaders Initiative Regional Center, an intensive program funded by USAID.
Who inspires Ahmednoor Bashir Haji to be the best?
"In this life, I'm inspired by many people but in brief I'll just tell you one; Ilwad Elman is one of the people who inspires me a lot. She is from Somalia and is a youth who advocates for peace and human rights in Somalia. I always feel inspired by her resilience and courageousness, and how she echoes youth issues in international conferences and UN platforms. Pretty weird in my community for a man to look up to a woman but who cares, I'm on a journey to get rid of patriarchy and toxic masculinity. I look up to and I'm always inspired by Ilwad Elman. Did I mention she is also a 2-time nominee for the Nobel Peace prize?"

Ahmednoor Bashir Haji
That's amazing, and what keeps you up at night? What are those things you wish to change?
"What I wish to change is Gender Inequality in my community. You see, the community I come from does not recognise [gender equality]. You would see a school with a larger number of boys than girls because people here don't believe in girl child education, that's why my organization came up with the student to student sponsorship program that supports girls who are from needy families. By this, it has been helping us bring equality in education and improve the quality of education in my region. 

Believe you me, there is still more to be done and that's what burns me every night. Women at the grassroot level need to be empowered. It's time we end boardroom meetings for women and go to the villages and see the inequality there. Their voices need to be amplified, the voiceless ones need to be given a voice and empowered. The other thing is that governments need to invest in SDGs and make it mandatory for the private sector to do so too. Schools and colleges need to teach SDGs and global citizenship. Only by that will we leave no one behind."

Ahmednoor Bashir Haji
That's extremely powerful and indeed we'll leave no one behind. Follow Ahmednoor on Twitter and Instagram. Also connect with his organization, The Kesho Alliance on Facebook @KeshoAlliance on Twitter.
In commemoration of the International Youth Day and the 10th Anniversary of iKapture's flagship youth project, YLEAD, 25 young changemakers from across Africa were selected for the 25 under 25 Young Leaders award due to their great contributions in their communities and the UN SDGs, and Ahmednoor is one of those.