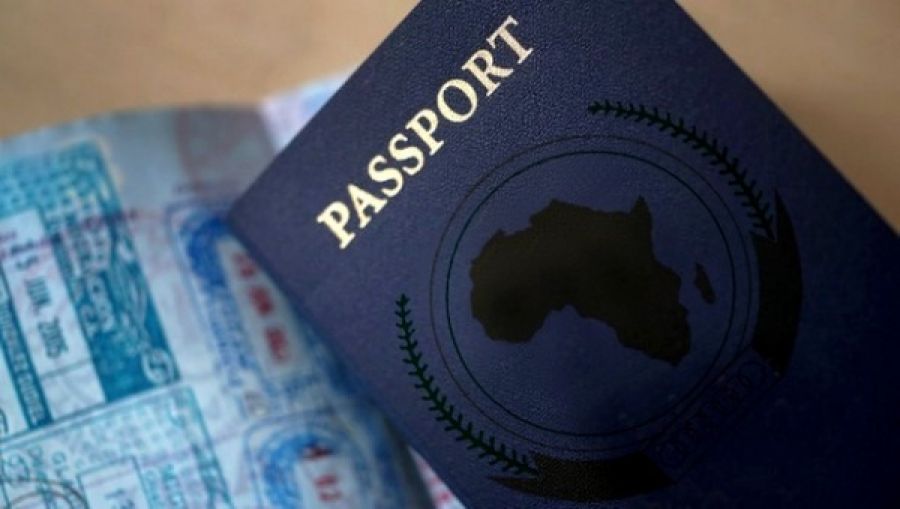 Many a time, people travel out of their home countries due to a wide range of reasons. It is mostly required to secure a document of travel, which in many cases is the passport. This article features the stories of some young Africans studying overseas, about how they got to procure their travel documents. I spoke to a number of students across the continent to have a vivid view of the whole story and what the process entails.
"What has the tortoise done to deserve a hot chase from the leopard?"
Some of them expressed their satisfaction with the process. Others described the process as simply being: "mission impossible." Read on to find out their amazing stories.
I spoke to one Nebha (not his real name), an Eritrean, who disclosed that in his home country, citizens are not allowed to be given a passport for whatsoever reason. He explained in his own words,
"You can't get a passport in Eritrea. That's totally abnormal. The government forbids that. Unless you are 'exempt.' Even with that, you can't procure a passport easily. You will need to prove a lot. I have a lot of friends who are still in the country after being awarded numerous prestigious scholarships, but the government has refused to grant them a passport. It is the law of the land."
He went on to explain that being exempted means one has worked with the government for over 45 years or has a critical health issue that requires being sent abroad for treatment. When asked how he got himself out of the country, he explained.
"There is another way to get a passport. And that is to sneak to a nearby country like Sudan to get the passport and return back for visa processing. But the government after realizing this made a law which states that anyone who goes out of the country illegally for whatever purpose will be prevented from returning back into the country for a number of years. I went out of the country illegally. I can't go back until after three years. Even after the three years, I will be fined when I go back there."
Another story is of a young Ghanaian, Kwadwo (not his real name).
Kwadwo shared his ordeal with me in which he had to do the 'abnormal' in order to procure a passport. He said,
"You know when one is about to travel out of the country, many people envision that as a fortune. I followed all the processes. After applying, I was told my passport would be ready in 14 days. I went back to the office after three weeks but I was told it wasn't ready so I should come back after a week. I went back at the said time just to hear the same old story. It continued for about 3 months. I had applied to a university in Ukraine and was accepted. The deadline for my travel was approaching. I went back to the office after 4 months from the day I applied and this time, the story wasn't any different from what they had been telling me so I started becoming aggressive.
"Where at all did I go wrong? I thought. I had to quarrel with some of the officials because I had just two weeks to travel or lose my seat! This did not change anything so I started looking for alternatives. I met one man who promised to help me requesting an amount three times the application fee. What can I do? A beggar they say has no choice! So I paid the money. I, together with the man, went to see one official in the office. He gave him (the official) the money and he promised to get me my passport in two working days and I agreed.
"When the rest of us compare this to what goes on in our countries, then we are forced to ask ourselves; "Where did we go wrong?"

Said one Togolese.
"Initially everything seemed like a joke but the next day, I was called to come for my passport. I went there the next day and indeed, it was ready. I gave a sigh of relief and thanked my 'lord' (the man who helped him)."
Okucha (not his real name), a Nigerian, also shared with me a similar story to that of Kwadwo. The only difference being that, Okucha's problem had to do with a birth certificate. He lost both parents at a very tender age so he couldn't provide any document testifying his parents were indeed, Nigerians. He claimed to have provided that of his grandmother but was still denied. He later had to pay some amount of money illegally before he was registered.
A lot of other students from Cameroon, Zimbabwe, Chad and the likes, also narrated similar stories. It seems this is on the rise and something must be done as soon as possible to curb it because it has deterred a lot of students from taking up opportunities they were granted to study overseas.
I spoke to a number of students from other countries like Rwanda, including one Ummuh Salma who confessed how easy and transparent it is to get these documents in her home country.
"When the rest of us compare this to what goes on in our countries, then we are forced to ask ourselves; "Where did we go wrong?" Said one Togolese.
I, ABC think this is exactly what every citizen of any other country is yearning for because we have for long been fighting against corruption and its related issues but little or none has changed. These are documents every citizen must have access to easily unless of course, there is a legal issue.
"What has the tortoise done to deserve a hot chase from the leopard?"
We deserve better!
[su_divider text="By Abdulai Halidu" divider_color="#000000″]
My name is Abdulai Halidu popularly known as "ABC." I started sharing stories about Africa on my social media pages (My ABC) as far back as 2015. One of my primary goals is to be 'A voice for the African Burdened Child.' I'm a creative writer who doubles as a content editor. I'm currently taking my undergraduate course in computer engineering. You can connect with me on the following social media platforms for more. Facebook, Instagram, and email via Myabc360@gmail.com.
Read other interesting and thought-provoking articles from Halidu such as I had a chance to live twice, The youth: Africa's problem and Happiness is not what I thought it to be.