Dear Mr. President
It is with a heavy heart that I sat down to write your eminence. As a conscious, patriotic and progressive youth, I could not help but register my dissatisfaction with my country's plight alongside a volley of plea to your administration to rescue this dire situation. Excuse the curtness of my manners. The intensity of my pain has almost robbed me entirely of formality. My passionate plea is not for a personal gain but for a revision of the government's position on issues of health, poverty and education which are the individual components that form the fulcrum around which our collective development and glory as a nation revolve.
Sir, I read the disapproving remarks you made at the 58th general conference of the Nigeria Medical Association (NMA) concerning the unpleasant effects of various strike actions embarked upon by the country's health professionals on the nation's health. With a commensurate level of concern – and perhaps more, I have found myself under the onus of speaking on this trend with a view to achieving an impressive turn in events.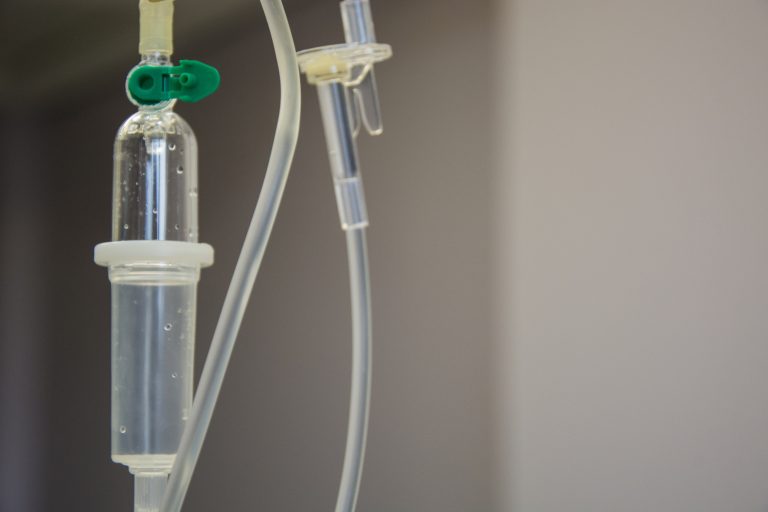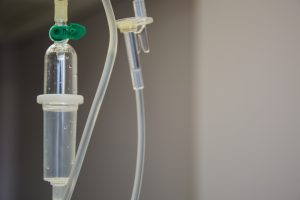 By the same token, a flush of reassurance stole my heart when I read your solemn promise, alongside the Senate President, to release the 1% Consolidated Revenue Fund to cater for health needs – in line with the National Health Act of 2014. This is an appreciable development. However, there is still far more to do to make this administration the true, long-awaited group of heroes.
Sir, I will always be reminded to say that nothing has been more pleasant about the present administration than President Muhammad Buhari's unconditional devotion to unceasingly protect the interest of the citizenry. In many of your words, your eminence has always reiterated your unfaltering devotion to putting your country first. Sir, I am a fan of your confession for being for everyone and, today, your Excellency, I seek to invoke that spirit of selflessness and dedication to the common man's good to seek your favor pro bono publico (for the public good).
Mr. President, it is always interesting to know that Nigeria has a fantastic population of a hundred and eighty million people – conservatively. Unfortunately, however, this feeling of national pride is not without an admixture of an aching sore. The country's high productive population that makes the death toll owing to a gross inadequacy of the country's health sector is the source of this enormous pain.
In a statistic that will shake the cruelest heart, sir, the 2006 UNICEF State of the World's Children Report reveals that about 580,000 mothers die from pregnancy-related causes – annually, while close to 750,000 children are buried amid bitter tears before their fifth birthday. It is a proud national shame that our dear country loses $1bn to medical tourism every year whilst forfeiting its thousands of well-trained medical professionals who continually search for greener pastures to other countries. All thanks to the inadequate resources channeled toward maintaining the country's health sector. It is exceedingly disturbing that the country has set aside only a paltry #1,500 – according to an analysis – to be spent on our individual health needs.
As if it never happened, sir, the country seems to have totally forgotten the Abuja Declaration. Since there are piles of documents that struggle for your presidential attention, may I be honoured to remind your wisdom of the promise our dear country made some seventeen years ago. On April 1, 2001, heads of states of African Union countries met and pledged to set at least 15% of their annual national budget to improve the health sector. While the duo of Rwanda and South Africa have attained this praiseworthy target, it's disappointing and dissatisfying that the purported Giant of Africa is nowhere within sight. Instead of progressing we have only continued to stagnate. In fact, the situation has gone for the worse with the 2018 budget which has considered a ridiculous 3.95 percent for our healthy subsistence in the national budget. For years, we have depended on aids to tackle diseases like HIV and Polio.
If this deviation from a sealed pact has been ongoing for years unaddressed, I believe the time is now to hold firmly to that pledge. Now is the time for the country to shift focus to the deteriorating health sector. And this will never be possible until the country retraces its position toward the Abuja pact that stipulates a modest 15% of budgetary allocation to the nation's health-related concerns. Another step in the right direction is the release of the 1% Consolidated Fund Revenue for the health sector. In the name of humanity and love and for the sake of our collective national development, may I humbly and passionately solicit that Senate approves the 1% consolidated fund with the 2018 budget as promised, while future efforts would be made at assuming the aforesaid 15% target.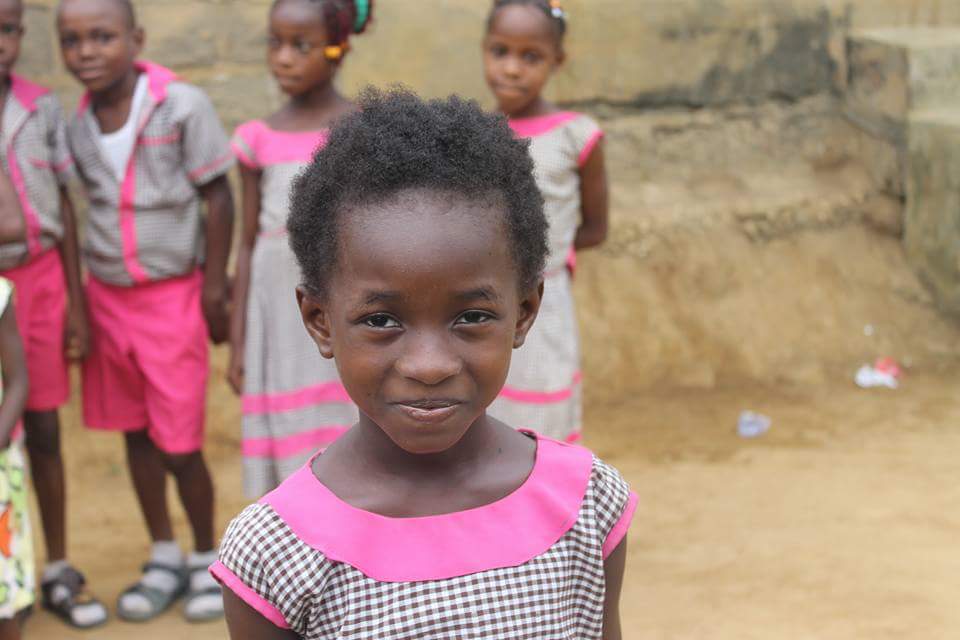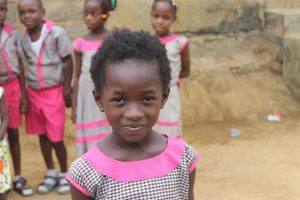 It is a ridiculous and unspeakable source of collective shame to humanity that an incredible 130 million girls are out of school, when a report has exposed that it costs less than a loaf of bread or a newspaper to educate a girl in a day. Sir, it is a great source of national disrepute that our dear country ranked as the 27th country for a girl child to get an education. While this is uncomplimentary, prima facie, a regional consideration tells a more discouraging reality. With the heinous insurgent incidences of the Boko Haram, over 1000 schools have been destroyed in the North while a thousand five hundred more are have been closed as of 2016. Sadly, 52% of girls are out of school in the North-East.
If the business of the nation is business, there is yet a fascinating and untold economic yield that accompanies the education of the girl child. As unbelievable as this may sound, pundits are unequivocal in their assertion that educating girls to the same level as boys could benefit developing countries to the tune of at least $112 billion a year. In fact, one 2008 estimate suggested that the failure to educate girls to the same standard as boys cost developing countries $92 billion a year. This should not be so incredible, the last prophet of Islam, Muhammad (May the peace and blessings of Allah be upon him) has said that "When you educate a woman, you educate a nation". Bridging the gender gap could yield an enormous gain in developing countries, a figure that has been presumed to be between $112 billion and $152 billion dollars a year, according to 2017 One Campaign paper.
In the face of this resources boom, it is disappointing – though not surprising – that a massive number of Nigerians still flourish in stark penury. While poverty may seem an insurmountable impasse for the country, experts have confidently proposed education to be a potent weapon against the towering poverty in country. There is an abundance of evidence that countries who have a more educated population are healthier, wealthier and more stable.
Educating the girl child carries as much importance as increasing the budgetary allocation for the health sector. This is because education is light, wealth and power. Girls that do not get educated are at a high risk of becoming child mothers, are more vulnerable to disease, and suffer the risk of dying of HIV Aids.
With the look of things, it is obvious that this cost of our little investment in the health and educational sector – especially of the girl child – is too expensive for us to bear as a developing nation. Sir, increased health spending will translate into a healthier and increasingly productive population, just as an increased educational allocation and monitoring would mean a healthier, wealthier and more progressive population. Shouldn't we be more concerned about people's lives than infrastructures?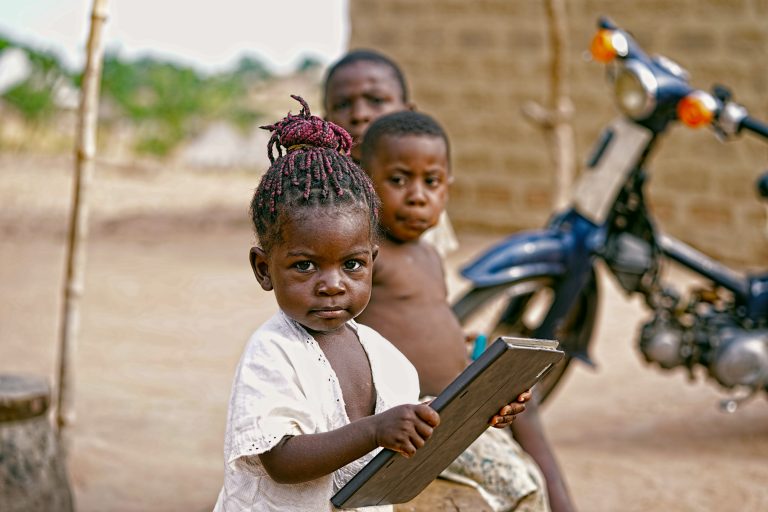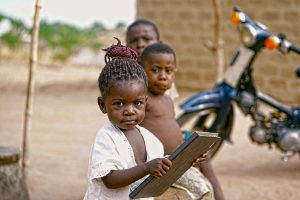 On a final note, I would love to express my cordial greetings to your Excellency. It is an honour to be a witness to the milestones your administration has achieved so far. While I admire your success, let me hasten to add that there is still so much to achieve. A lot has been done but a lot more is still undone. My genial wishes to the honorable Senate President, Dr. Bukola Saraki and the Speaker, Mr, Yakubu Dogara. I sincerely hope the duo would be served copies of this letter of aching concern.
---
By OLASUPO Abideen Opeyemi
Olasupo Abideen Opeyemi is a ONE Champion (one.org) and a fellow of the Young Africa Leadership Initiative (Regional Leadership Centre). He is the executive director of the award-winning Brain Builders International; a United Nations recognized and certified SDGs group.
He is also the CEO Brain Builders IT Firm, OPAB Global Consult, OPAB Gas Station, Soup For Me and OPAB Farms. He hails from Osun State. He can be reached on abideenolasupo@gmail.com or 2347068775529. He tweets at @opegoogle