As we celebrate International Youth Day 2020, BlankPaperz Media is also celebrating a set of young people who have given their time, energy, and hard work one way or the other, to BlankPaperz.
So to all the young people who have helped us create some form of magic, whether by volunteering to manage our social media feeds, taking pictures or bringing on their superpowers during physical events, we say THANK YOU.
And to all our young subscribers, storytellers, contributors, and readers, YOU ARE AMAZING! Happy #IYD2020 to you all.
Celebrating those who have helped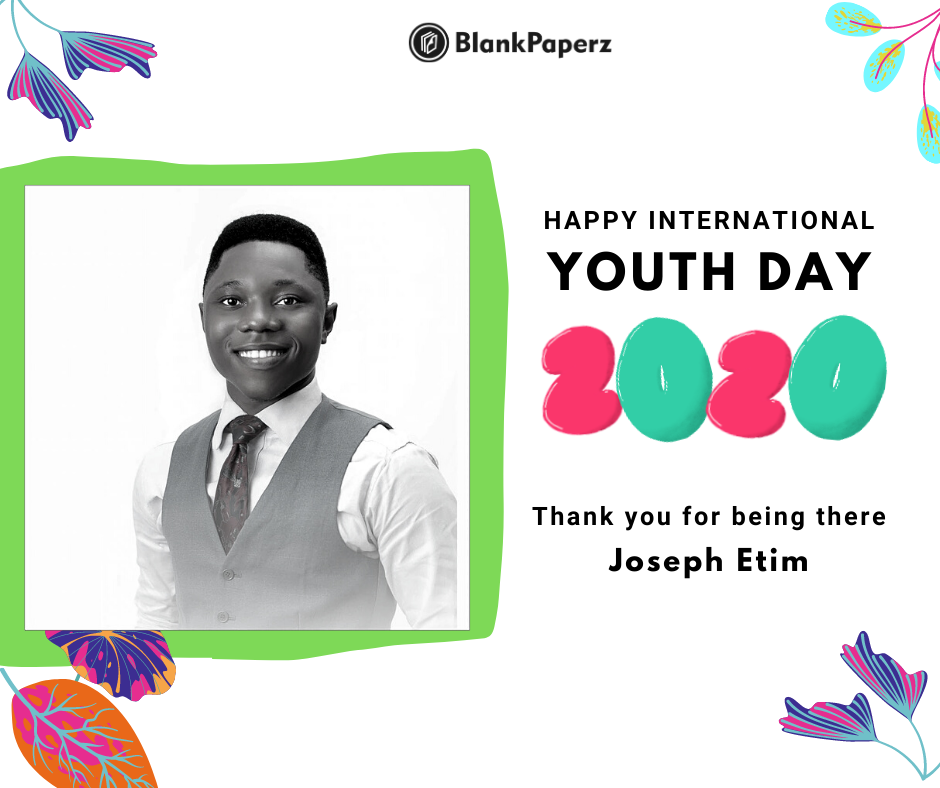 Joseph Etim is a brand development expert and the founder of YPC Africa, training hundreds and hundreds of young people to be resourceful, highly skilled, and deliberate about their lives. @josephjosephetim.
---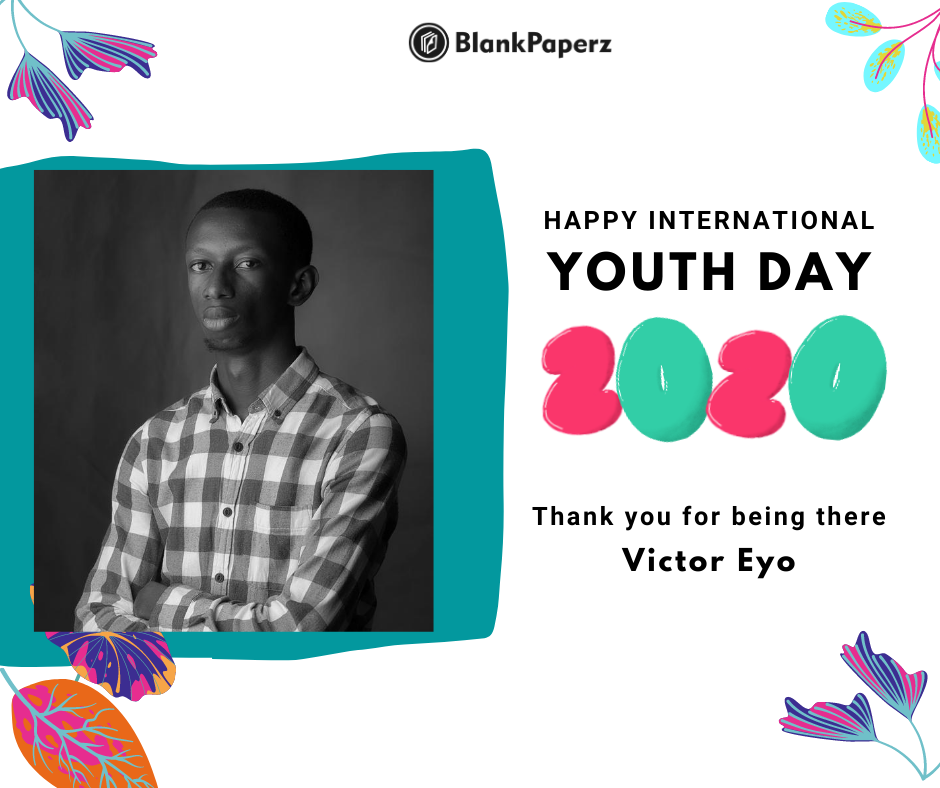 Victor Eyo sees beauty in everything and is a creative photographer who displays the beauty of nature and people. @veedeyo.
---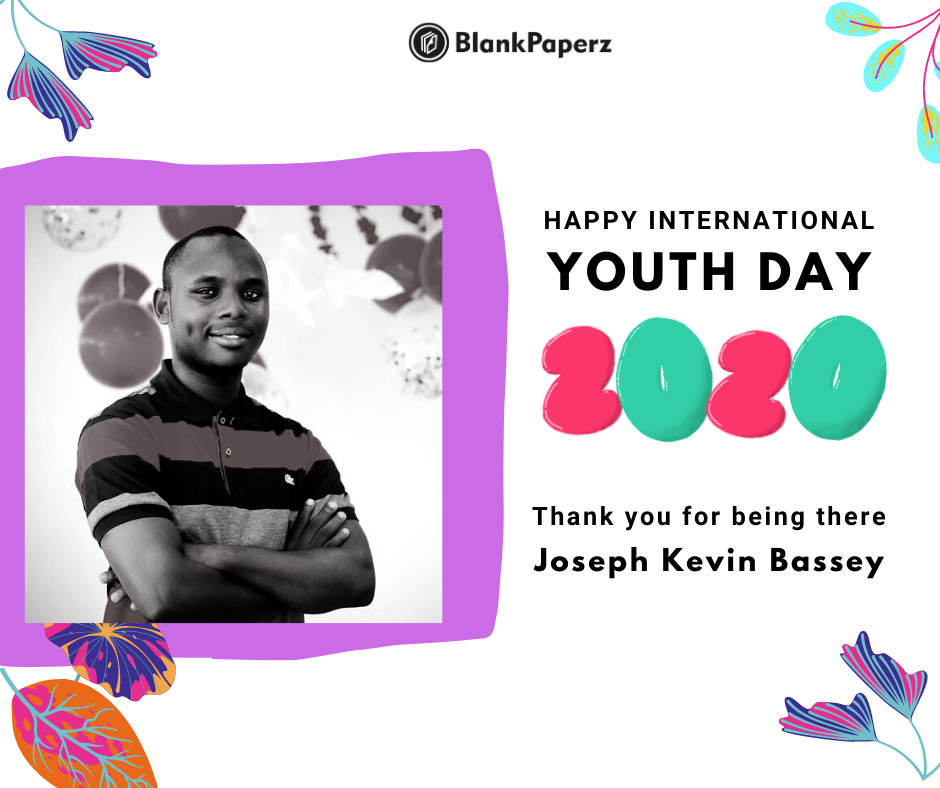 Joseph Kevin Bassey is an exceptional graphic designer, digital marketer, and brand developer who helps individuals create better visuals and improve their brand positioning. @jkb_impressions.
---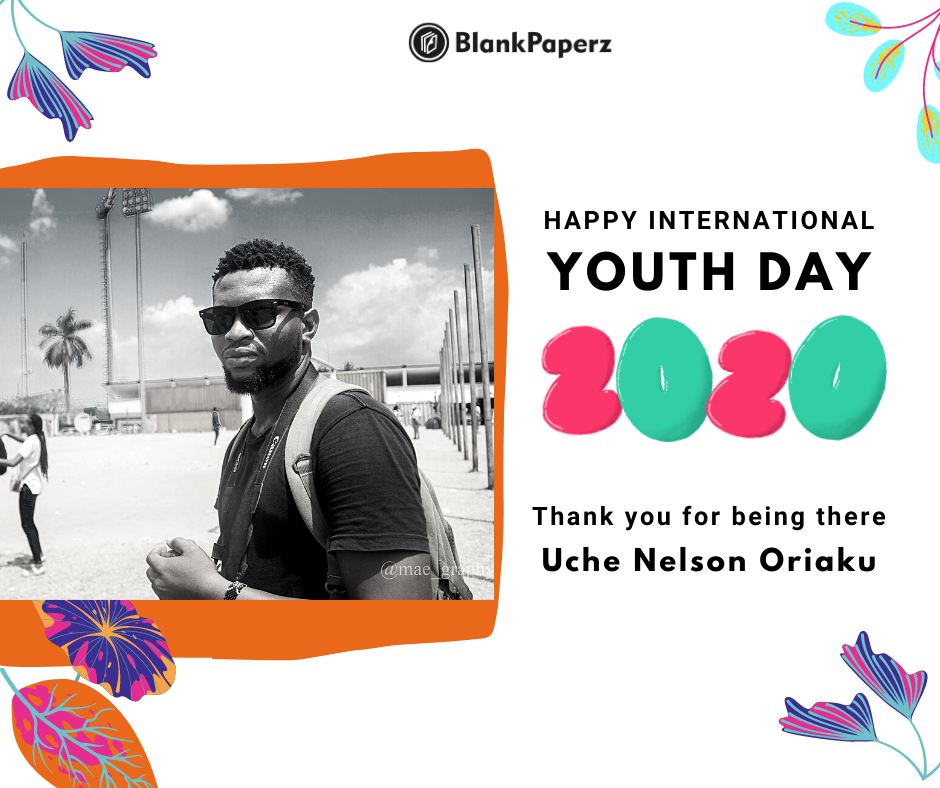 Uche Nelson Oriaku isn't just a gifted OAP but, but he is a skilled and talented videographer who makes documentary videos, takes powerful photographs and serves his community by giving his time in voluntary services. @uno_studioz.
---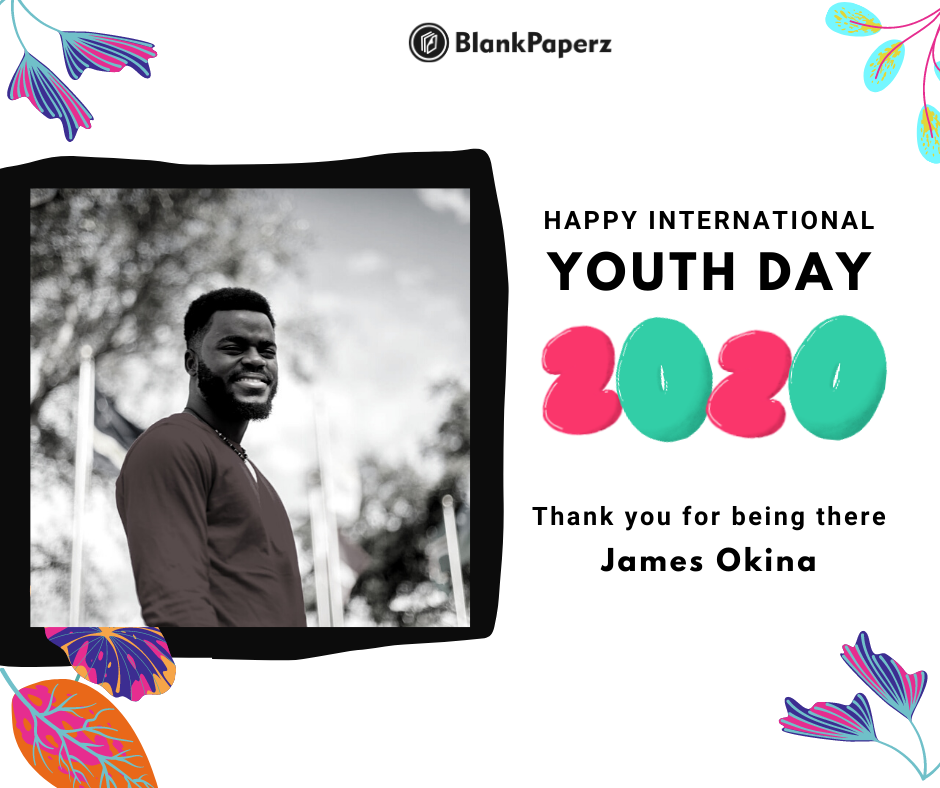 ---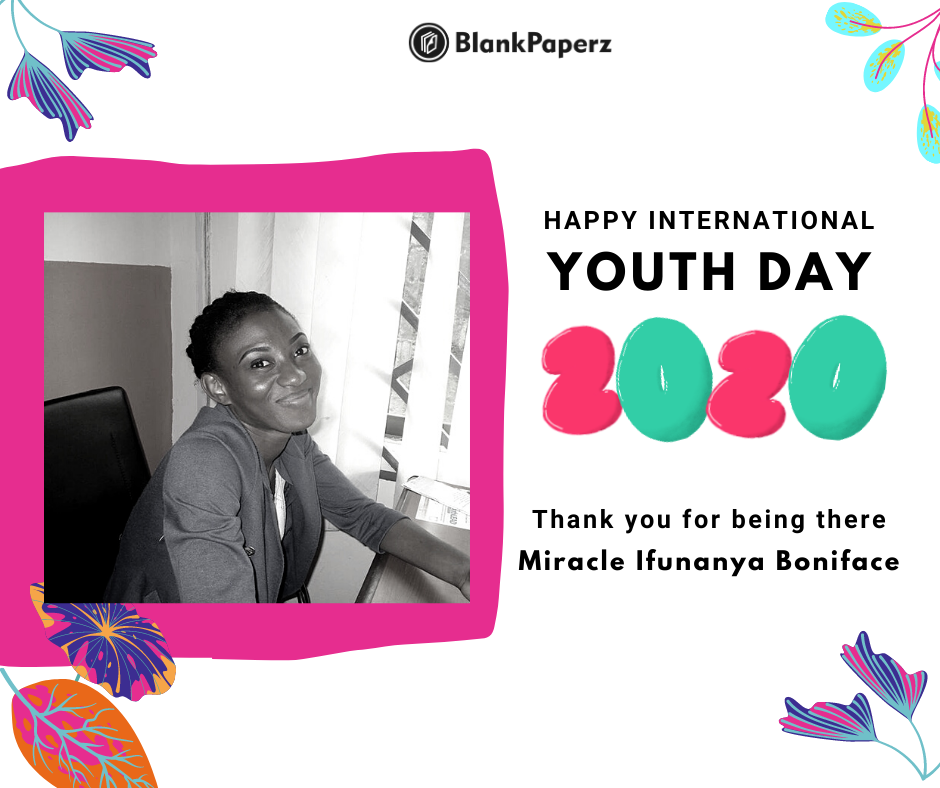 ---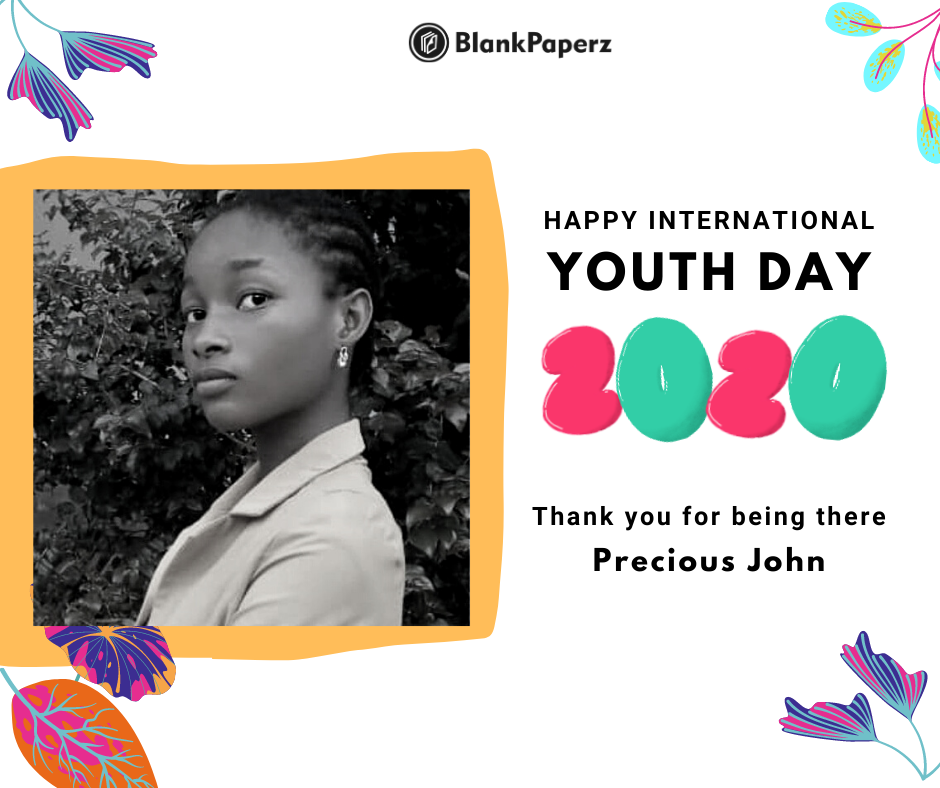 Precious John is a front end developer, UX/UI designer and mobile developer. She codes, designs and writes. She has also been the creative force behind most of BlankPaperz recent social media designs. @preshousjohn.
---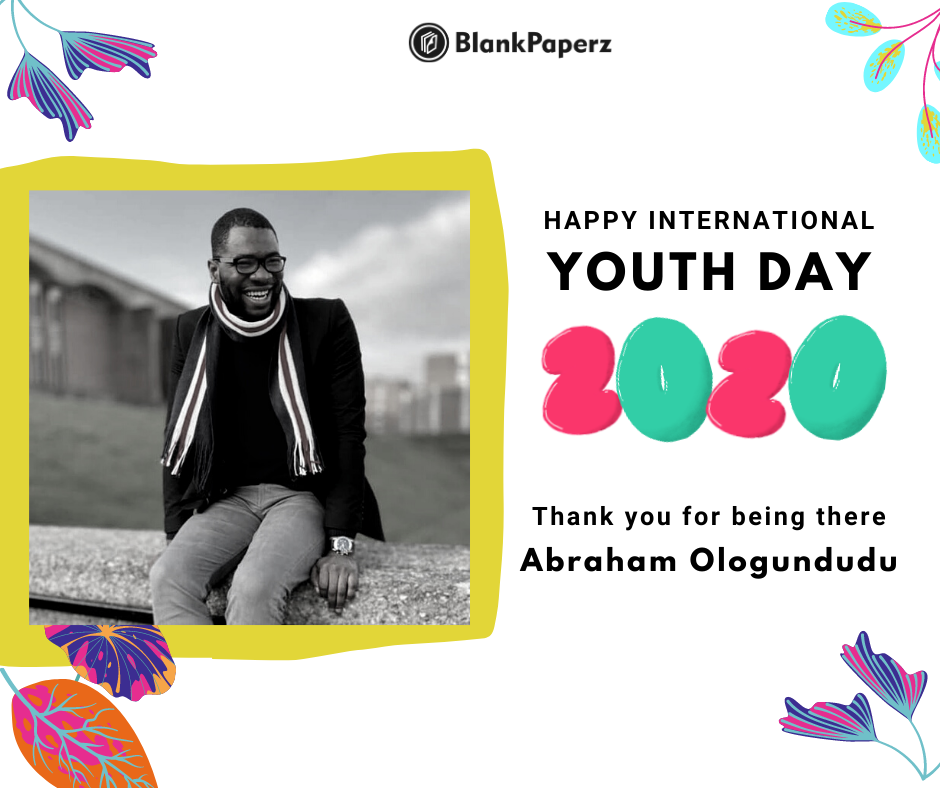 Abraham Ologundudu is the founder and executive director of Social Good Lagos and The Leverage Africa (Conference). He is interested in social change and its intersection with the media. @Iamoabraham.
---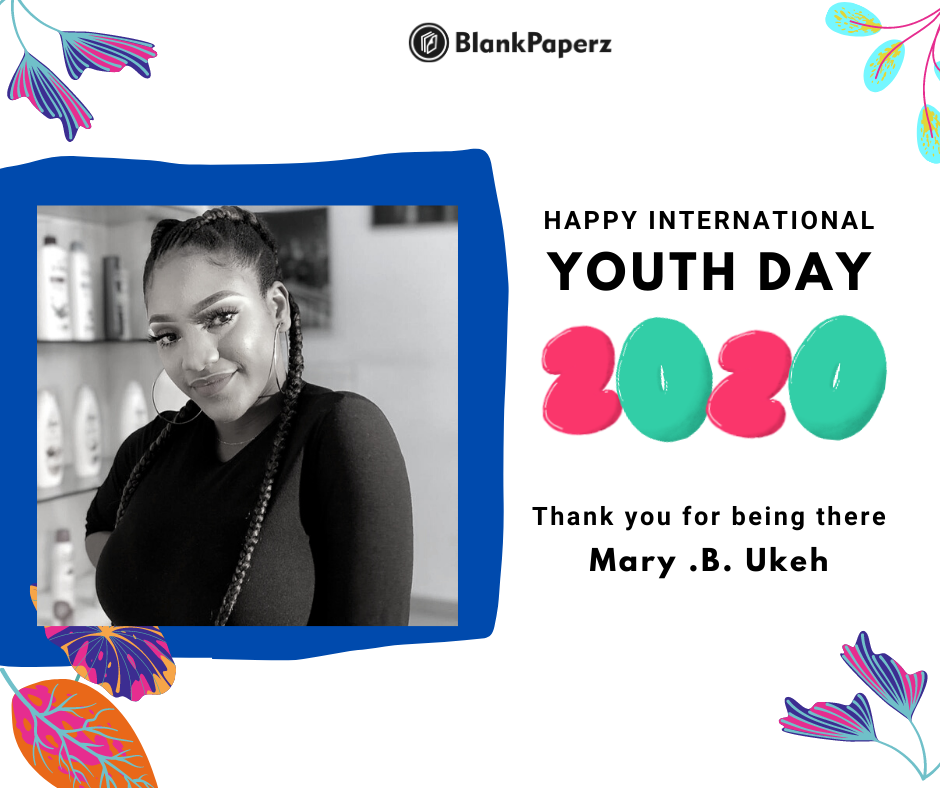 ---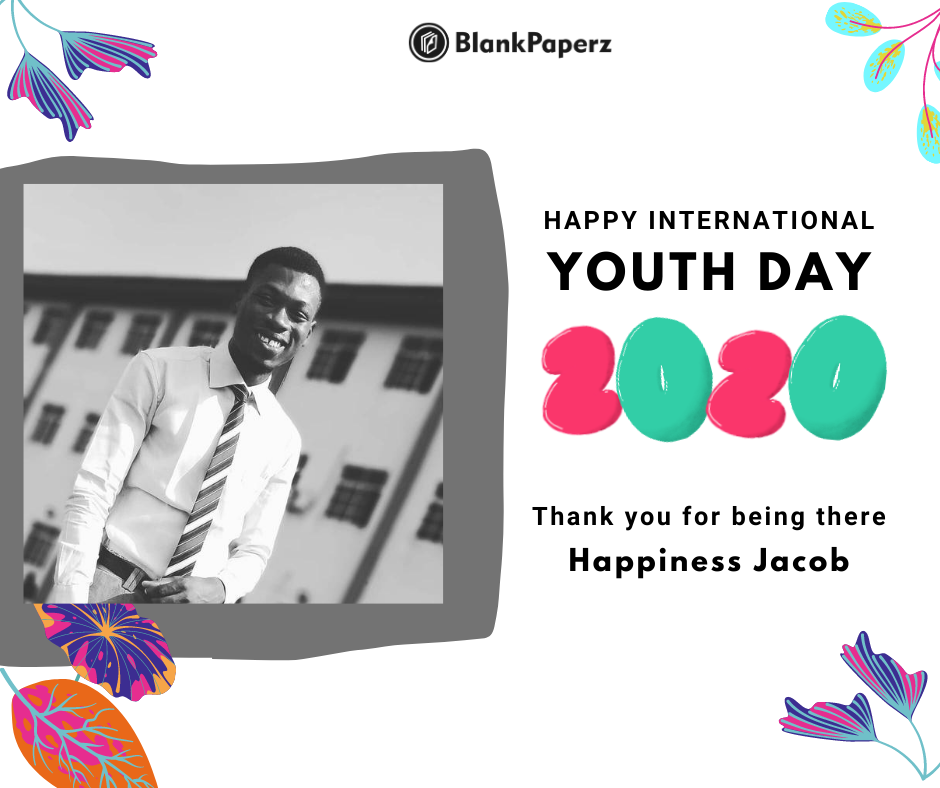 Happiness Jacob is an entrepreneur, graphics designer, logistics personnel and creative writer.
---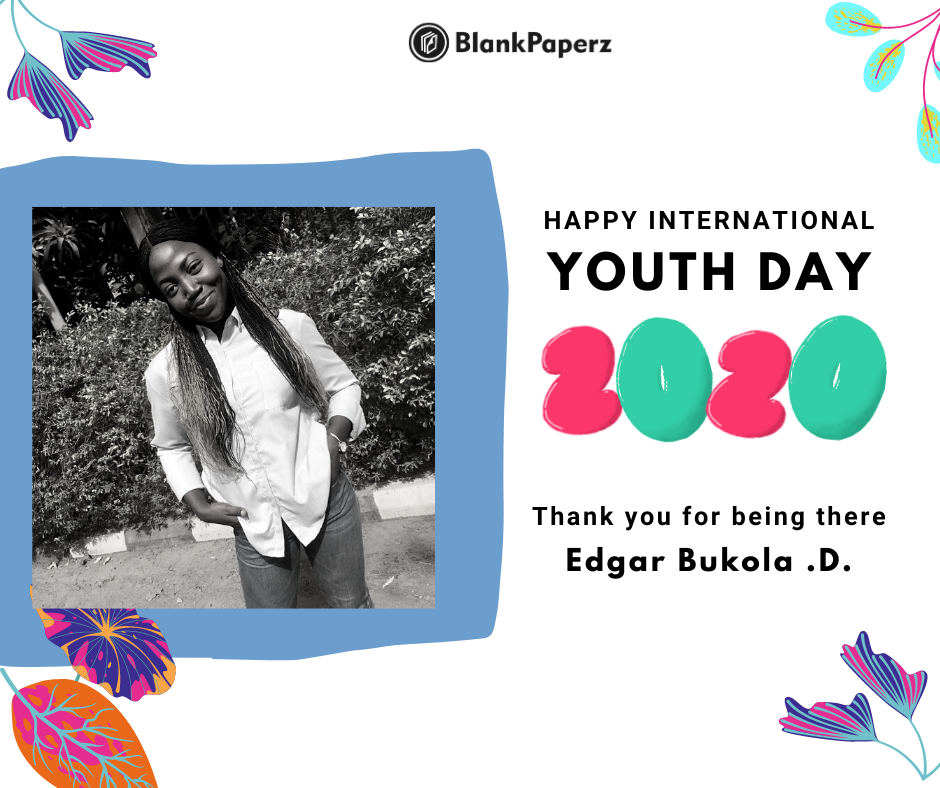 ---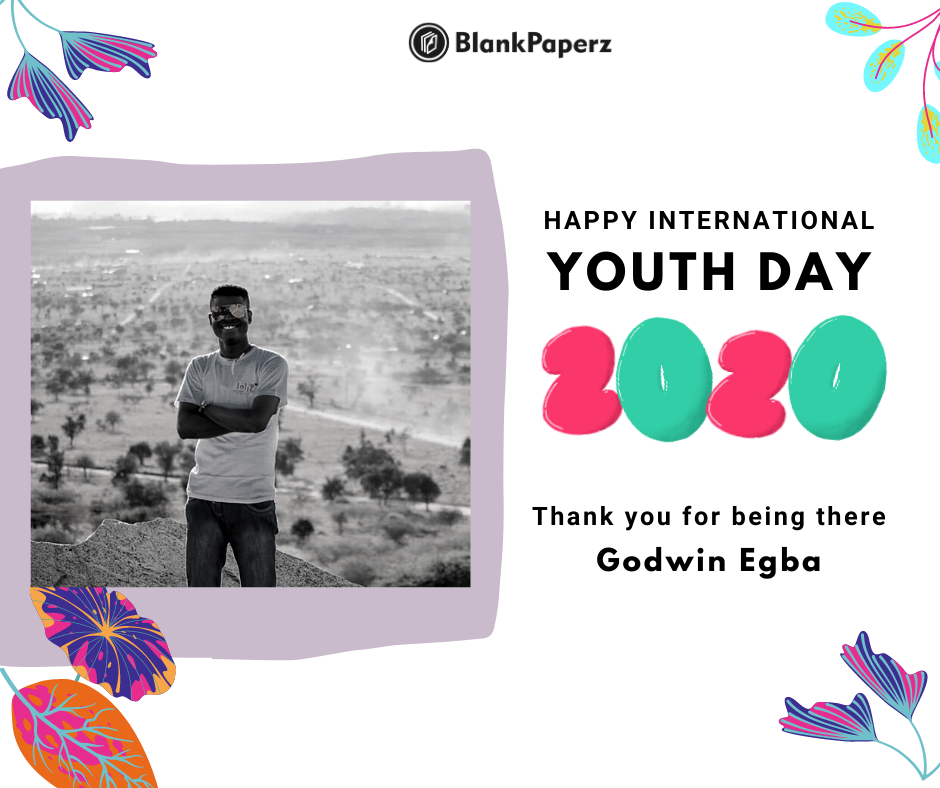 Godwin Egba is the founder of Defining True Leadership (DTL), and is one of the most inspiring young persons you would ever meet. @godwin_egba.
---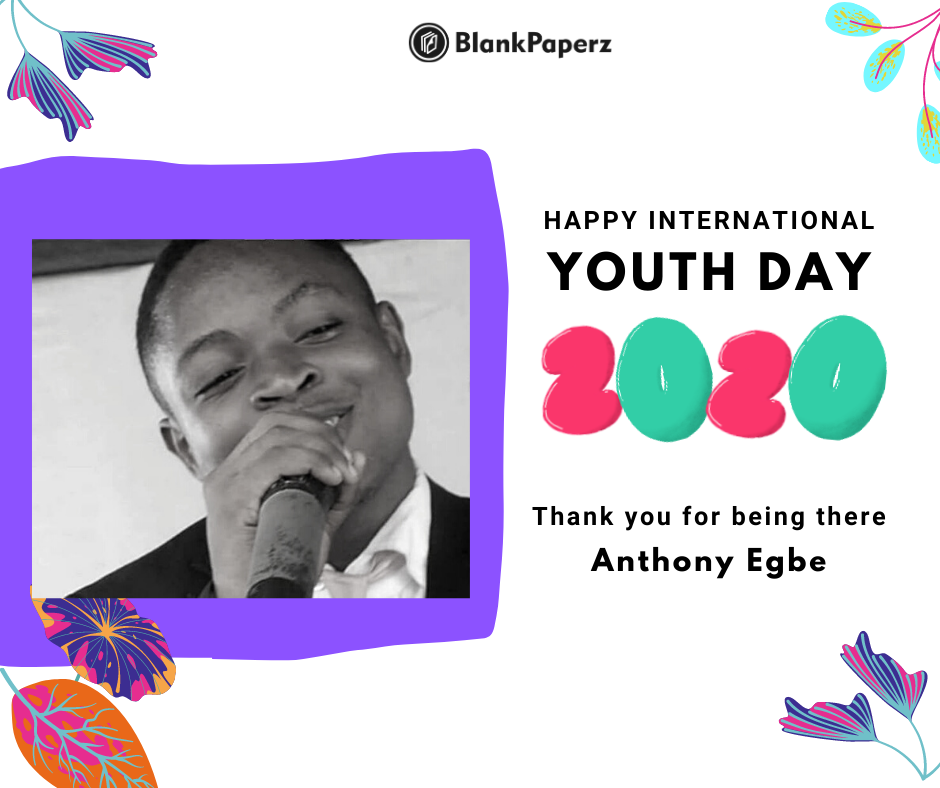 Anthony Egbe is a writer and a singer.
---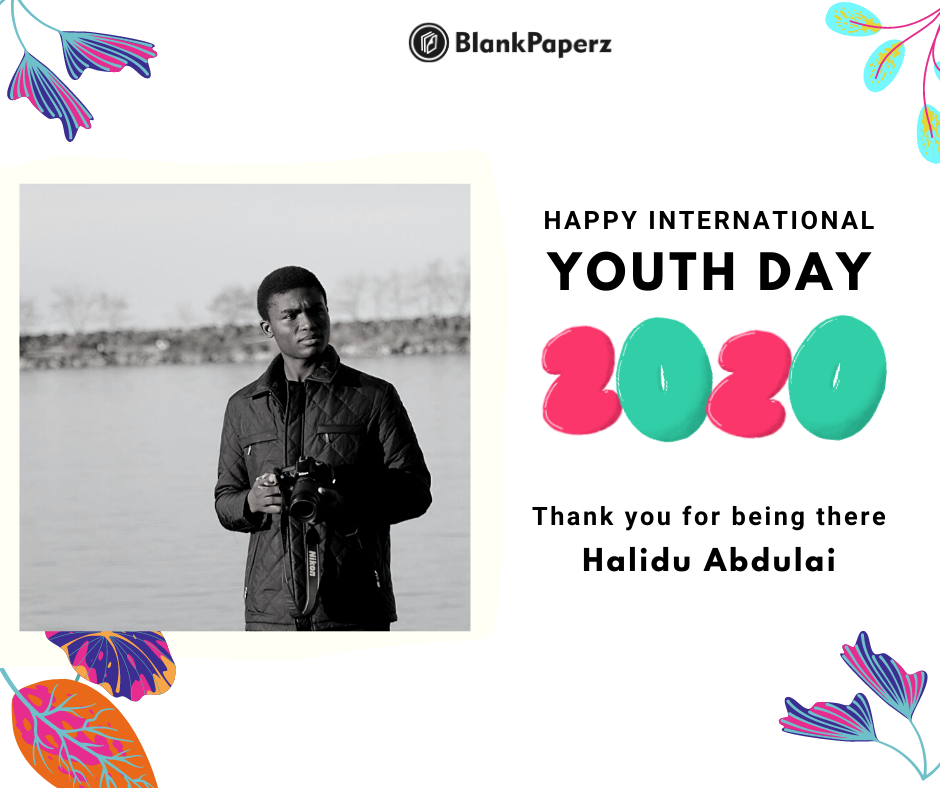 ---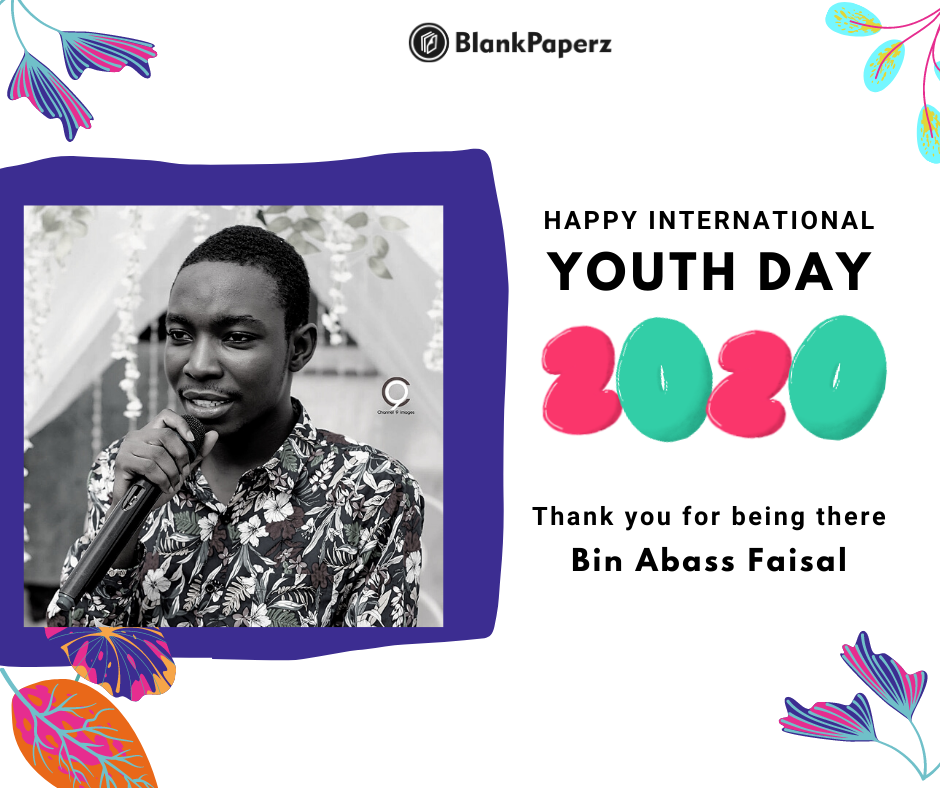 ---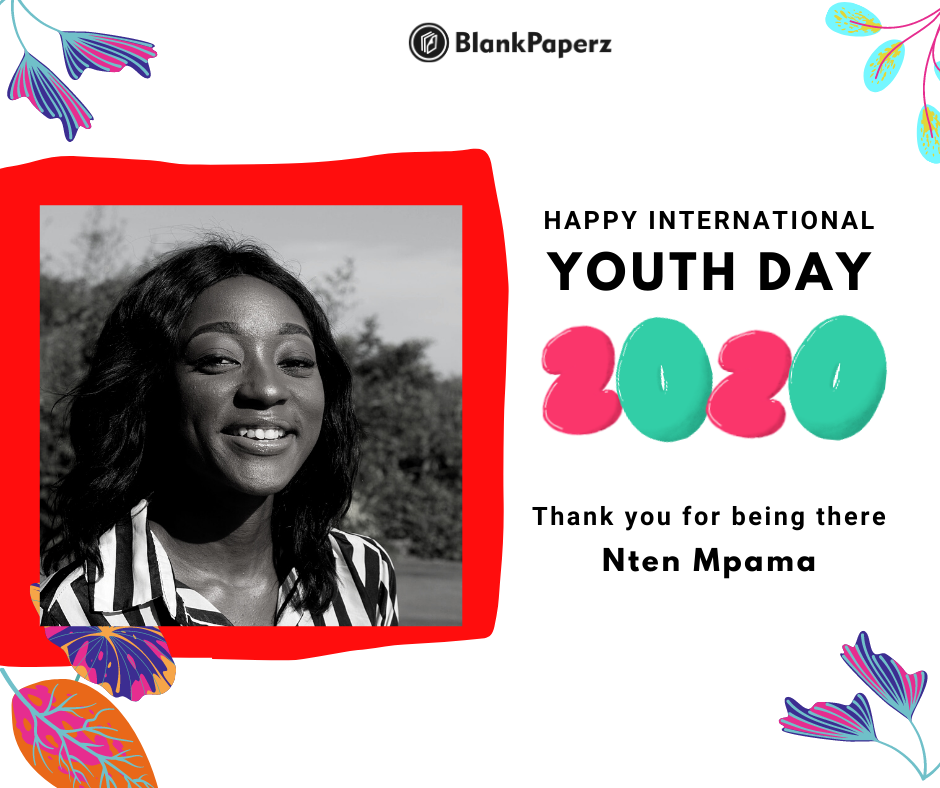 ---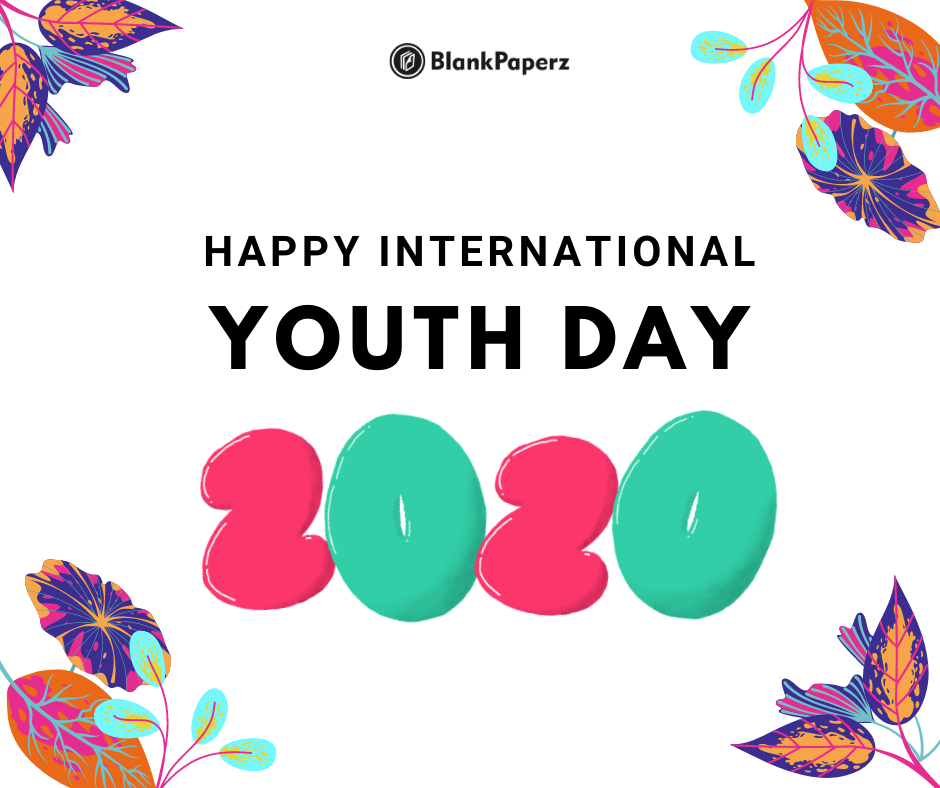 Happy International Youth Day #IYD2020 from BlankPaperz Media. We thank you all for your support and love.