Congratulations to the winners of the BlankPaperz Short Piece Contest. We shared the prompt: "In 100-200 words only, write a short piece on 'the person I go love be'," and in just over 2 weeks we received 602 entries! The contest was open to any young person living in Nigeria, as we hoped to see how creative young people can be in coming up with provocative writing of 200 words or less, while also putting thoughts into their own lives and future aspirations.

Following this, all participants are invited to an exclusive morning session on the 2nd of April, 10 AM GMT+1 with renowned author and changemaker, Hammed Kayode Alabi, who is featured in Z'axis Magazine and will be sharing the lessons life has taught him in 5 years. The session will be facilitated by the inspiring young changemaker, Jemimah Jones, and is supported by Teens Going for Gold Network.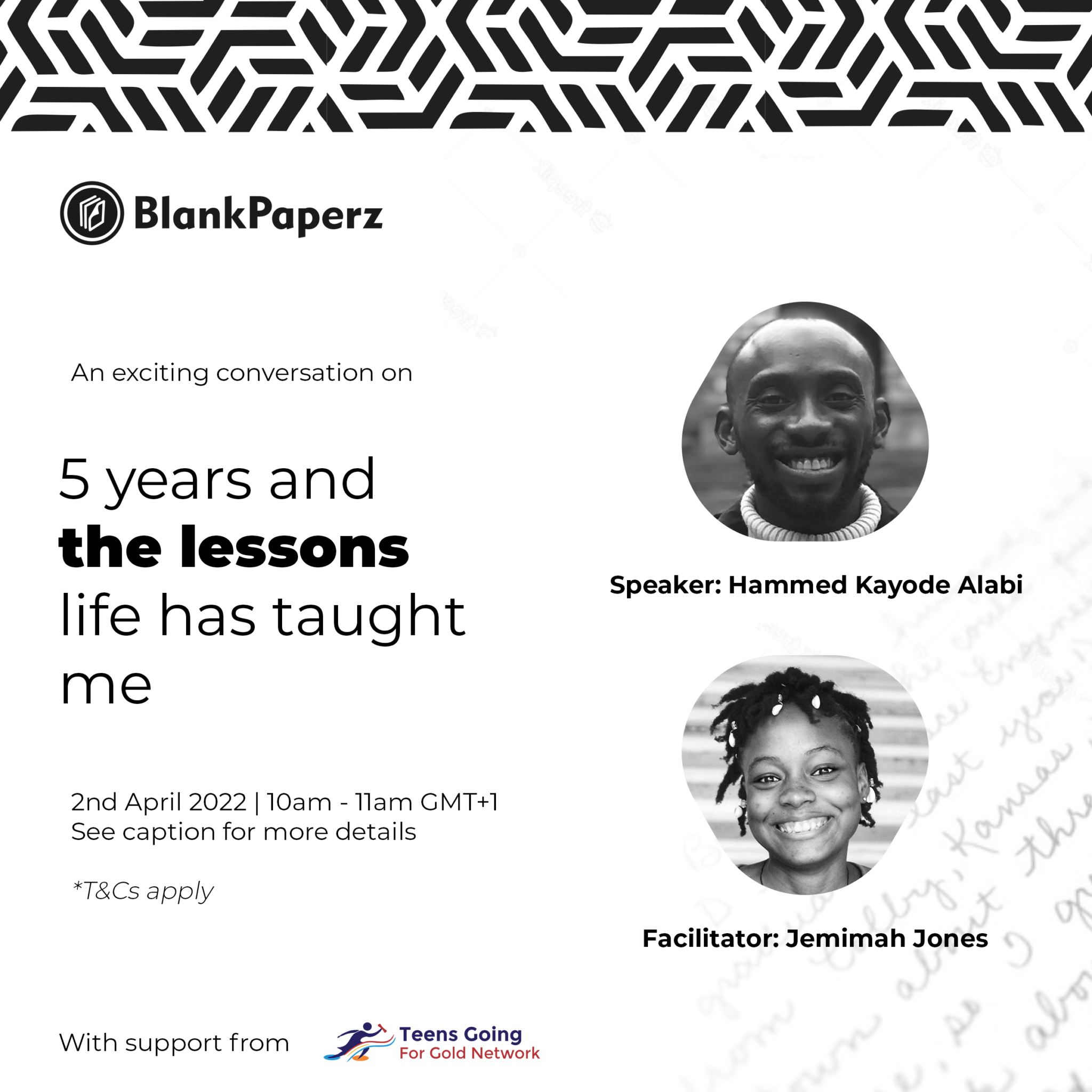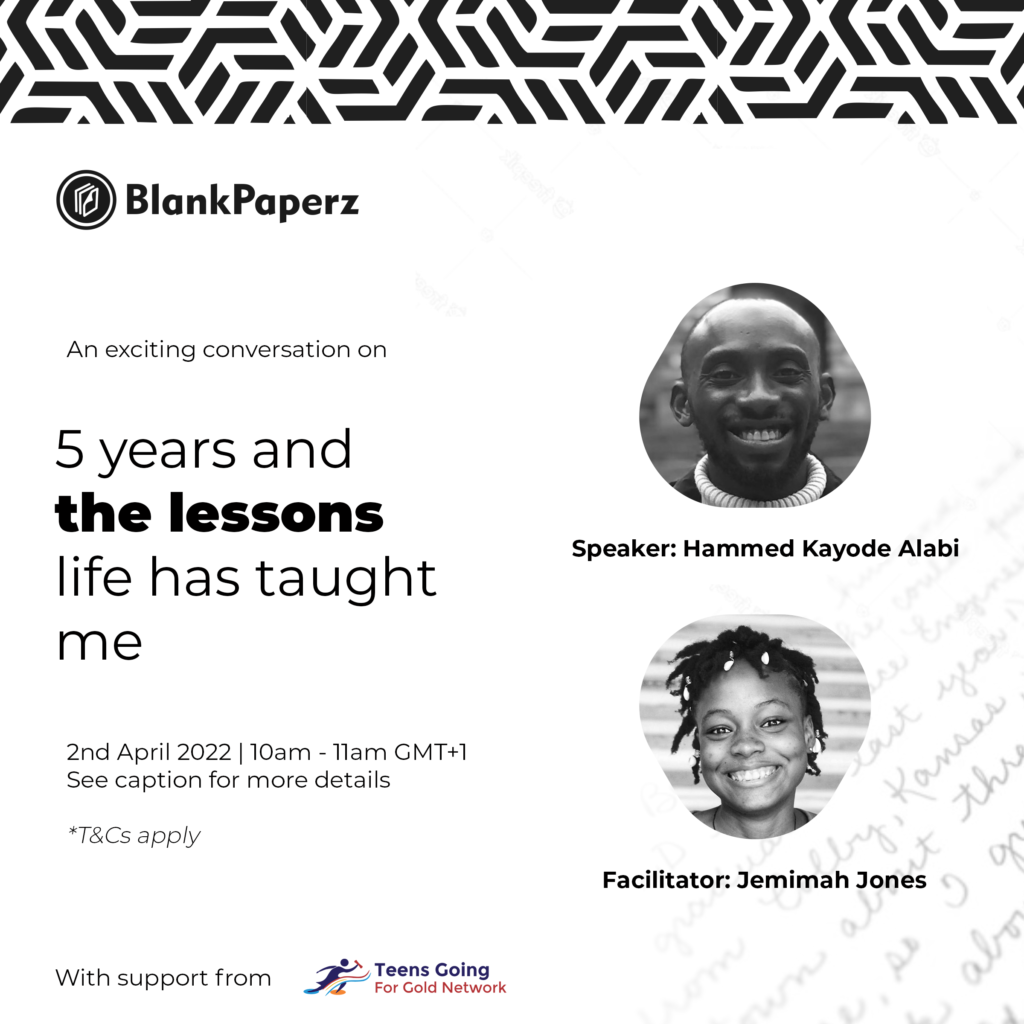 Meet the top 5 winners and their entries
I starred in a school play once, at the time when I was no taller than my dad's mini fridge. My role required I march in a unit while yelling legionary slangs in a stern voice. That was ages ago but every now and then I still dream of becoming an army general.

In the years I spent schooling at 'Ojo barracks', I never missed the weekly parades and the grander ones on independence day. Above all, I idolized the superiors who shouted orders. They always led the way, oozed charisma and commanded respect. In form three, a general came to my school and our commandant saluted him till he got in his car. It was glorious!

I want to be a general in the army—a man of strength and honour, a man who does not have to say he has proven himself. A man heralded by sirens and chants of 'sah, yessah'. One who paid the price of blood and sweat in service to his nation. An officer revered by civilians, a legend in the military and an icon in history—this na the person wey I go love be.
---
2. Chisom Okoh: The person I go love be
The person I go love be better person. God knows I deserve a prince charming after the pepper and premium breakfast Nigerian men have served correct babe like me. He will be handsome, so fine that angels sing each time he wakes up. We will be that power couple that oppress single people. My enemies and their Nigerian aunties go see am!

The person I give my love to understands me completely. No struggling to put thoughts into words. He sees the future like I do, the brilliancies of the world. He paints dreams with me. He is committed, and not like the weather that changes ever so often. I know he loves me because he shows it. I want to be pampered, oshey baby girl lifestyle. Our hearts are woven into each other's. My partner in crime that makes me laugh till I can't breathe. My warrior; anyone wey try me, na their village people send am.

Omo he must be ambitious. Oil dey his head. No be to just pray and siddown for bed. I want to be a 360 woman and I need a man who is ready to handle that. Elevation na the goal abeg!
---
A few years ago, thinking about my future scared me. There was the fear of not reaching the expectations nine-year old Chisom had been fantasizing for so long about. I think of the restless nights, and how the apprehension would lay by my side, blanket itself around my body, causing me to softly cough out tears.

There is a kind of future that the society sells us. Through the unrealistic Hollywood movies, afrobeat blasting through the salon speaker and the spiteful voice your mother uses to tell your neighbor, she will become a successful lawyer.

It takes a while to pull yourself from that clouded bubble every aunty and uncle shoves you in. To look beyond the omo she don blow o! on your screen, and become aware to the bleeding around you. I think of the suffering in my community and now there co-exists a helplessness and a desire to help within my spirit.

Today when I think of the person I would love to be, I would say kind.
---
4. Ikpa Chibuzor: Today, Yesterday, Tomorrow — My Kind of Person
Now you're expecting me to make a list like say we dey sociology class. I'm sorry to disappoint you but no be so my compass set.
The person I go love be na person wey go standa like mountain wey no vibrate. No be like Everest because even that one dey bleach. I want to be someone wey go stand for something today and after 10 years, no go change mouth.
I no wan make my centre wash. I no wan compromise my core. If I be man of justice make I remain so even under crisis.
Honesty, integrity, and remarkable legacy. Make people think of me as person wey champion positive turnaround; wey unite brother with brother and friend with foe make we for drive Naija forward.
I no wan be like Naija politicians wey dey switch parties like say na NEPA light. I want to be a person who fights for the truth, raises men to fight for the truth and lives for the truth. I no talk death because I no wan die.
Las las, the person I go love be na person wey after I die plenty people go talk say, "truly truly, this baba lived."
---
Someone who faces the world with fierce passion. Someone who doesn't allow what people say to cloud her mode of thinking. Someone who lives for herself and her creator and not the world. Someone who chases her dreams even when the path is not clear enough. Someone who takes pride in her scars because they moulded her into becoming the perfect woman for HERSELF and not the world. Someone who doesn't let her skinny skin define her. Someone who doesn't let her past, haunt her. Someone who genuinely smiles at people, not because they want her to, but because she is really happy. The person who genuinely loves and is loved. The person who doesn't have to wear another personality just to be loved. The person who doesn't give life a second chance to tear her down but instead, uses the lessons to build herself up. Someone who truly leaves a positive imprint on whosoever she comes across. Na the person wey I go love be, be this.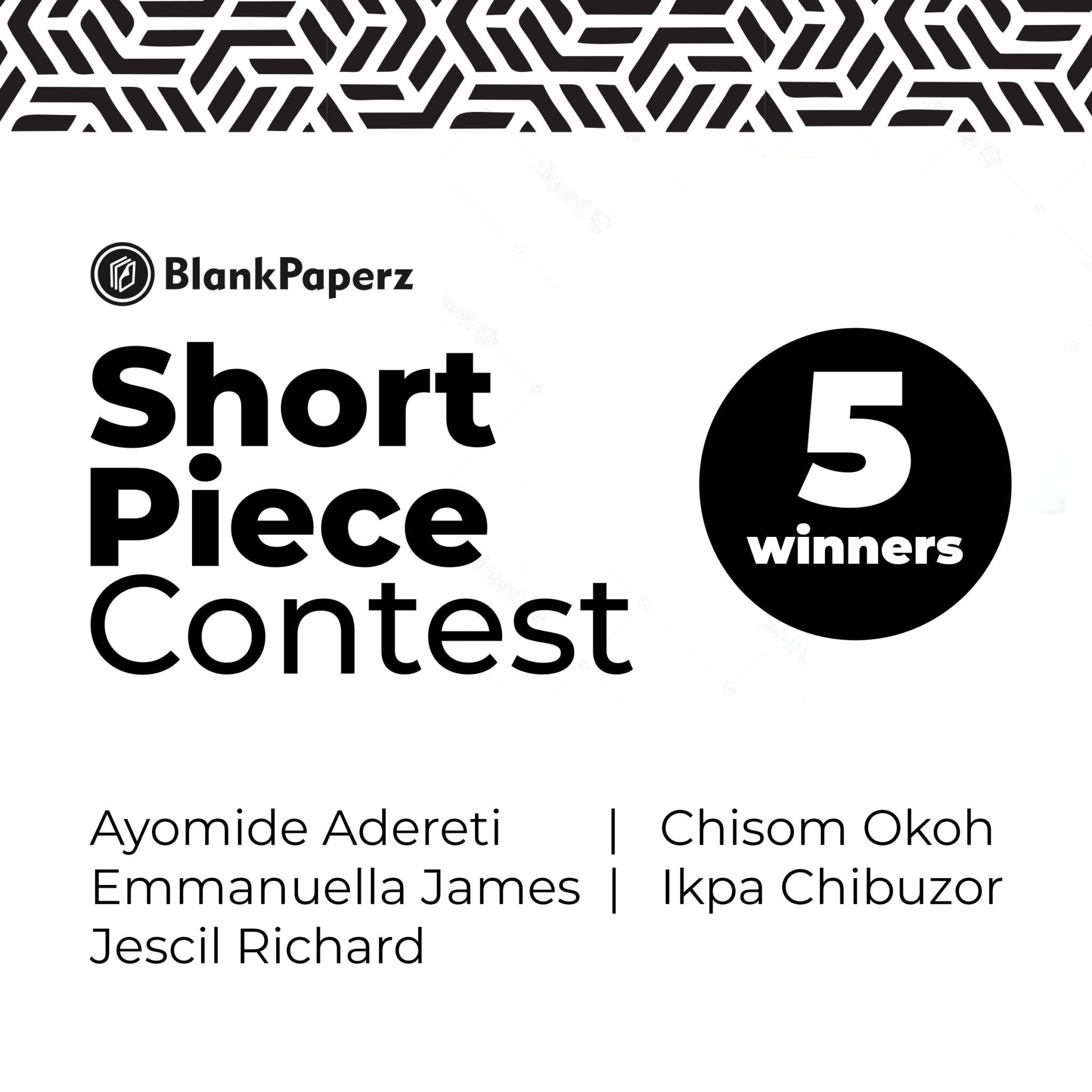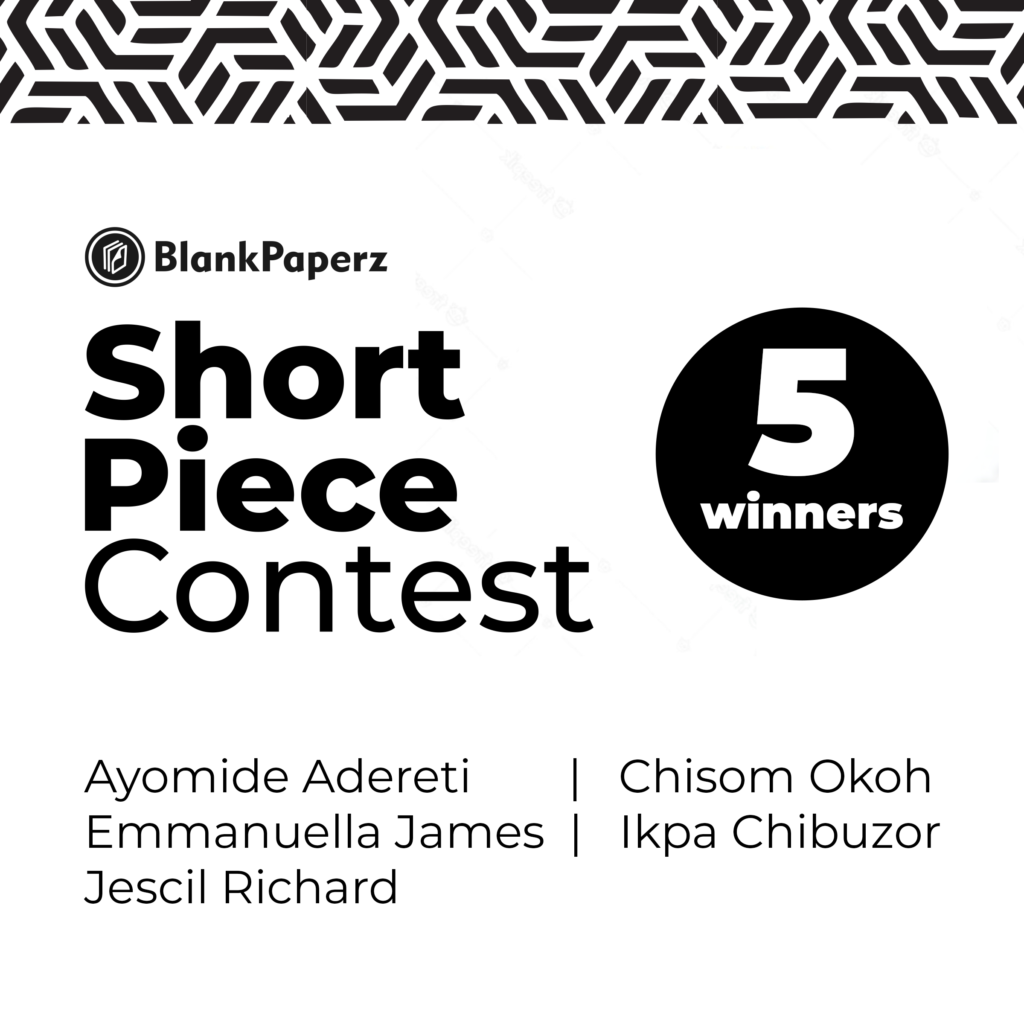 Long list
Debby Jones
Ebuka Okonkwo
Ibrahim Mohammed
Joshua Omale
Kelechi Alpheaus
Mantuie Emenyi
Oluwatobi Akinola
Precious Dada
Toyosi Falese
Ugo Anna Ude