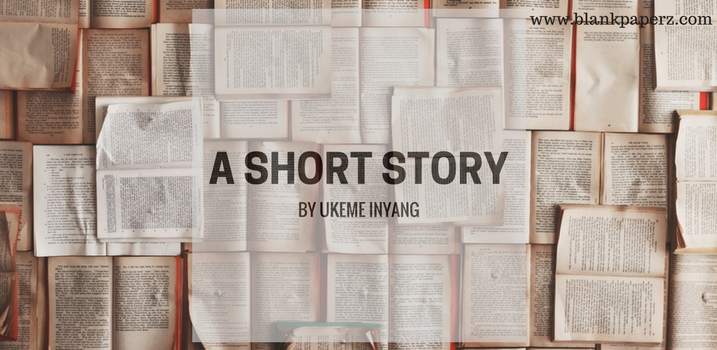 It was a cold Sunday Evening, about 5 minutes after the heavy rain that had just hit the surface of the Earth had just gone back to its source. It's been five years and a half after my NYSC, life has been the way I have thought, my four-year-old daughter and my beautiful wife were both in the kitchen preparing the dinner for the family. My family had been the happiest when I Introduced my wife to them Five years ago after my NYSC, as the lady who would be the mother of my children
.
"Daddy meal is ready," said my daughter, I could smell the aroma of the meal that sparked over the whole room from the dining table. I am not a fan of hot meals, my wife never wasted her time to repeat what my inquisitive daughter just said. Getting bored with what I was watching, I turned to my right-hand side to tune to the Movie station on the "PAY TV". My daughter was already with the remote, "Daddy let's watch football now" she said with her audible stocky voice.
I wondered how a young child at her age could be so excited about watching the football match. It was the habit transferred to her by her mother; I remember her mother was among the Kano state NYSC football ladies team during our NYSC days.
"Darling. I have to watch a soap opera by 8:0'clock you know that's Dad's favorite" I said to her. The look on her face indicated the young lady didn't buy my idea she went to her mother and rest her head on her thighs.
"Why not let her watch football, when the meal gets cold, we'll go eat and she'll sleep off."
I had no option than to do their will. She turned to a station where a live game in the German league was being aired, we all had to engage our eyes on the football match to wile away our time for the meal to get cold a bit more. What I saw was unbelievable I didn't know when I screamed Timi's name. Timi was the boy in my primary school days who never knew a single question that was thrown at him in those days, asking Timi a question was like a burden to him, he was so dull and knew nothing academically. Sometimes the teachers would advice his parents when they came to check on him to take him to a Children technical School where he could learn a trade. But he was just too small, his parents gave him more years to adapt. As years went by, Timi's inability to academics got worse that his parents had to give up and withdraw him from school. The day he said his goodbyes, pupils and teachers pitied him and wished him success in his endeavors.
But this was Timi Ojelade, on the screen in front of me being giving a standing ovation when being substituted in this very live game I was watching. I couldn't believe my eyes, Timi who no one gave a chance was now the one being celebrated in Germany.
I lost appetite, I felt dumb and couldn't believe my eyes. My wife asked what the problem was and my daughter had grabbed my hand, they were both scared. I had to hug them and narrate the source of my shock to them.
Timi Ojelase whom we all had thought will end up miserable was now the one being given a standing ovation in Germany, what a life. My wife smiled, held my hands and cuddled our child on her chest and said
"In life, honey. Never look down on anyone or think this person is incapacitated towards an objective means he or she won't make it in life, God is a faithful God he has proven himself in the life Of Timi. Truly he is God."
I had to go on my knees with my wife and daughter to thank God for his goodness toward Humans. Our Meal had now gotten cold like a Dog's nose but we had to Eat with gladness.
"Lessons"
Never look down on anybody even yourself. I didn't know how timi got to land in Germany or become a celebrated person but I know he put his passion and mindset into football when he knew academically he will not excel, Timi might have thought that was the End of Life when he was being withdrawn from school but someone out there saw a potential in him, he stood to his gift from God and he is who he was eventually in the story. So fellas my advice for us all is when everything seems not to be right and you feel you want to faint; don't faint because you are about to get to your DO-SEASON. Remember, when you run the race and you're sweating don't throw in your towel, because very soon you will smile and use the towel to dry your sweat after the race.
By Ukeme Inyang
My name is Ukeme Inyang, a young, strong & vibrant teen from Nsit Ubium, Akwa Ibom. Born into the family of Mr. & Mr. Sunday Inyang. A member of Teenagers of Destiny, AG. I have interest in good stories and I love good songs too