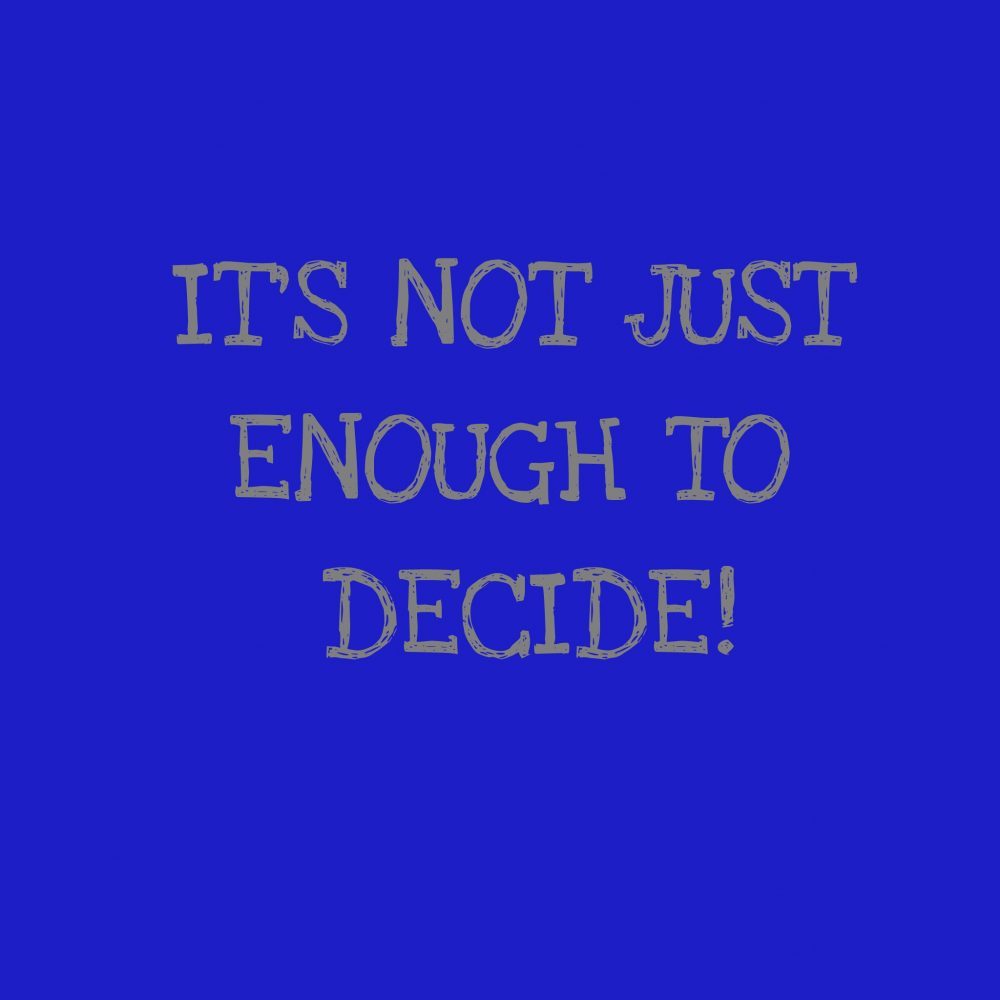 I once penned this from a preacher's teaching and it ignites my spirit each time I come across it, 'it is good to decide to follow JESUS, but it is more important to 'FOLLOW Him'.
Many of us have only DECIDED to follow Jesus, but have not and are not willing to start the process of actually following Jesus. We find ourselves taking decisions over and over again to stop a particular sinful habit, to withdraw from certain kind of friends, to always approach and address issues like a believer Should, to commence cultivating and imbibing godly values and certain disciplines that'll help us grow positively and make us become better versions of ourselves.
Howbeit, that most times we're only faithful in decision making, but never faithful to put those decisions to work! Decisions made without necessary complimenting actions could be wearisome overtime.
What decisions have you made? How many of them have you put to work?
Have you decided to daily study the word? To pray more? To smile more? To stop lusting? To stop lying? To give more? To stop exams malpractice? To cease from godless chatter? To be totally obedient?….
Whatever decisions you've taken to improve your life , start putting them to work TODAY. ' THE ONLY WAY TO START DOING, IS TO START DOING!', there's no way around it, and the best time to do something good is when you least feel like it.
No one will remember you for the decisions you took, they will only remember your actions to bring those decisions to reality .
Grace is available in God for you, SHALOM!!
By Gloria
About Author
Well…
I'm Gloria Munaolisa uzochukwu, a 200level student of psychology at the university of uyo,uyo. A writer & an author of two soon coming Awesome novels.
Go to Gloria's blog here