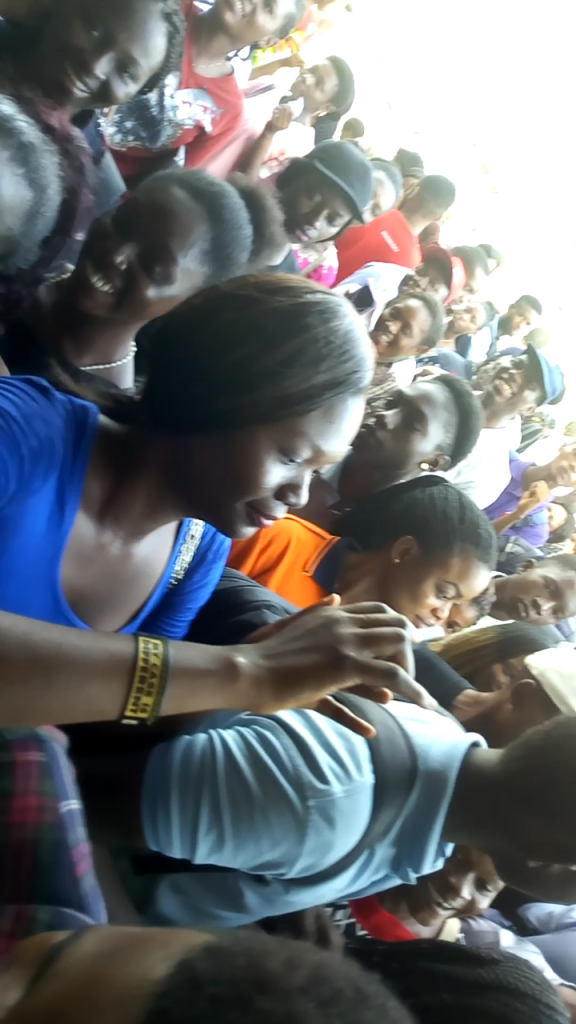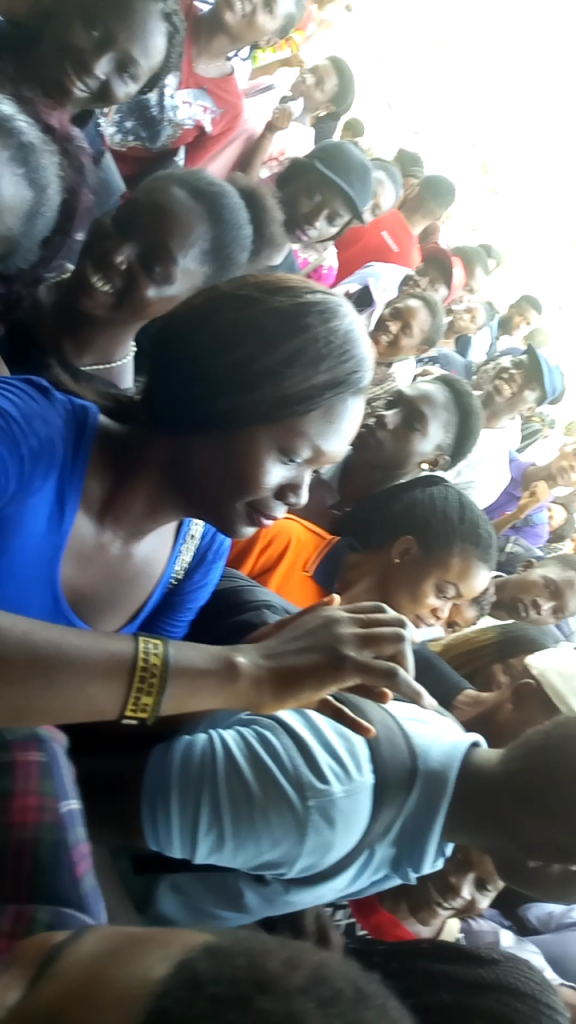 By Mirabelle Morah
Right now writing this, I probably reek of sweat. Sweat that belongs to me and possibly over a hundred other bodies.
Yesterday I nearly went insane after standing on a queue for almost 5 hours and only when I got to the front! The moment I sat on the chair, the moment it was my turn to be attended to, that was when the man attending to students declared that he was done and that he wouldn't attend to us until we organized ourselves and formed two good queues. After speaking in tongues and nicely persuading students to kindly cooperate and form a nice queue behind me, I was finally attended to. Then, I was told to come back the next day, that either my name wasn't on the school's database or that I presented wrong registration number digits.
Almost 5 hours on the queue, struggling gently, ethically and patiently to retain my space so my details could be recorded correctly with the school's data base. All, futile! Because I actually presented the wrong registration digits.
The next day, being today. I ventured out again to the University's database office to try my stars but what I encountered was just brutal and violent. Students kept pushing each other, there was no iota of orderliness, staff from the database office had to use forceful tactics and use huge sticks to push the students backwards — as though we were animals because yes I too was in all this chaos, observing, and maybe videoing.
I myself must confess that working in the students affairs section or having direct contact with students at the university is not even an easy job. Either the students insult you, they act dumb and shy or you get frustrated because you're not being paid well. But seeing all this today made me wonder who exactly was at fault. The rowdy students or the school's inability to provide more than 5 staff to attend to hundreds and hundreds of students who throng to the database almost hourly just to sort one academic issue or the other. Why can't more staff be employed?
For now, I'm not sure if I would be going back to the database office anytime soon, hopefully opportunity would knock twice on my door and this time around I would swiftly conclude my issue at the database office and hopefully never return.