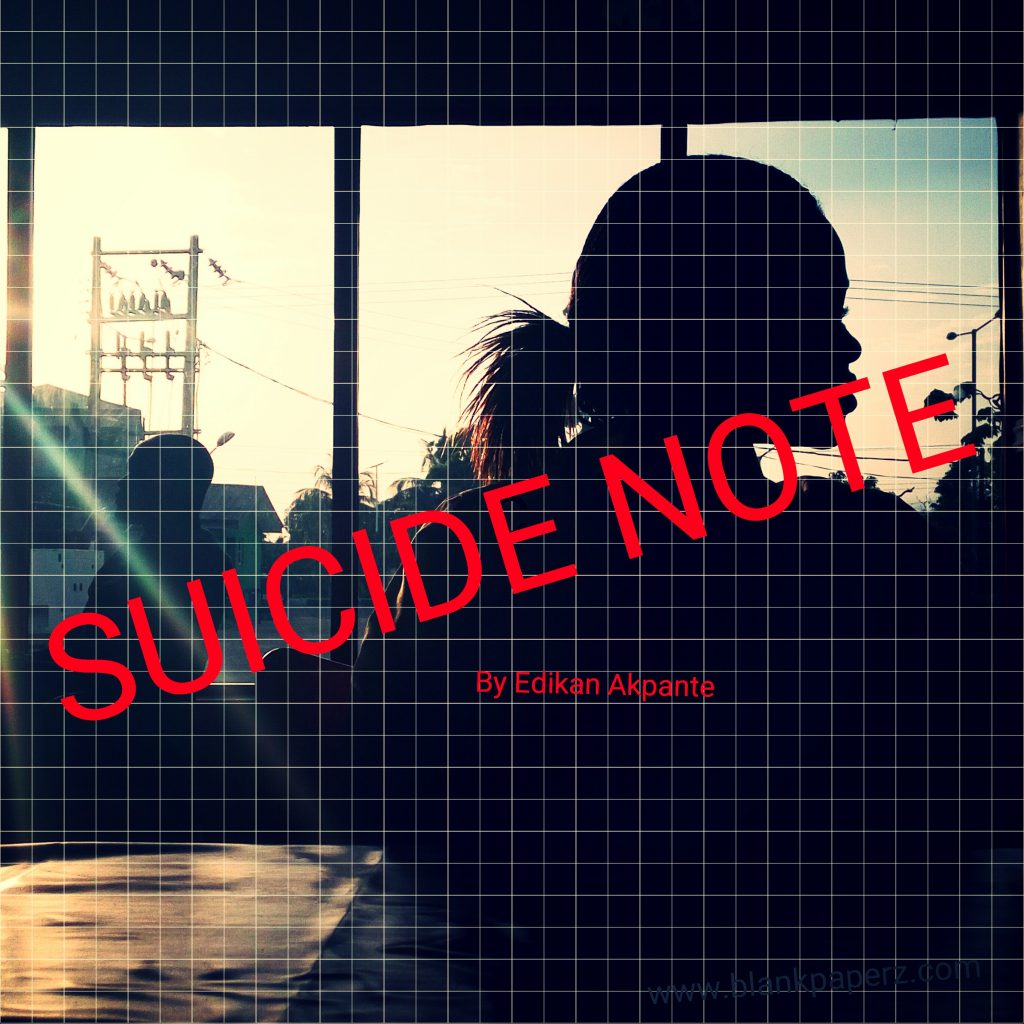 THE BEGINNING OF MY WOES
Fate decided to rub salt in my wounds when my father was sacked. There had to be a retrenchment of some public servants in the state due to the economic recession and my father was one of the unlucky ones. Of course, this was a big blow on the family. Mother wasn't working, she was just managing my father's school but my father said there was no more money to run the school therefore that left my two parents jobless. And I declined from the position of a first-lady with all glamor and hatred to that of a fantasy princess with no glamor, yet hated.
We left for the city. Before now, we were living in my father's town.
"There are many business opportunities in Uyo," my father's friends had advised.
"Akwaibom ado ok".
With dad's savings, we were able to cram into a single-room apartment in the ghetto area of the town. We took out our sleeping mats from the back of the door when night fell to lie on the hard floor while my parents and my last sibling, the baby of the house, occupied the only mattress in the room, which also served as cushion chair by the day, for visitors as we didn't have any chair.
I came back from boarding school to see this messy part of my life. I didn't like the troubles of my aunt's hatred for my mother and the envious looks and spiteful hisses from friends in my father's town, but I sure as hell didn't fancy this new development.
"Rebecca," my father called me one night. My mother sat with a blank look on her face. I didn't like the atmosphere. I could tell that something was amiss.
"you will have to drop out of that school for now." My dad released the bombshell, I had suspected. "You will go along with our neighbor's children to their school, which government has made free."
"Oh yes!" I thought, the walls were crumbling right on my head now. I couldn't imagine myself or rather; I didn't even think to imagine myself having to fall from bitter grace to a grass, with so many more thorns. Although I didn't fancy my school mates in Topfaith Secondary School, because though my dad thought he was giving me the best, there were people whose good were better than my own best. I fell into the category of the wretched in my school. It was attended by daughters and sons of the big men in our country. I felt as little as an ant. To cap it all, I wasn't all soft and pretty. Lizzy, do you know how that hurt? I just had to be silent all through when in class and in the dormitory. I never joined the girls in the co-curricular activities like playing volleyball, swimming tournaments or chess and scrabbles. My co-curricular wear was even too cheap for their Dubai-imported camisoles and tank tops. But yet, I was a celebrated first lady from where I came from. So ironic dear. Yet I couldn't also imagine myself walking with the girls from the slum to a public school, where some even go bare-feet. What a messy situation.
To Be Contd. Next Week, Same Time, Same Blankpaperz.
Written by Edikan Akpante
About Edikan
My name is Edikan Imo Akpante. A student of English and literary studies department, University of Calabar, Calabar. I love telling stories. I believe that through reading a story, one can see oneself in the characters and get to understand oneself better and why he or she acts the way s/he does.