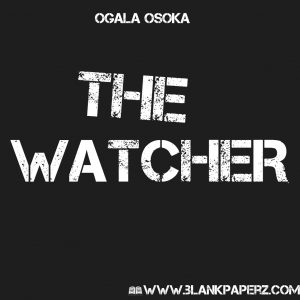 "Who is that?" Samyaza asked. His skin glazed under the sun as he looked far into the fields. He and Amazarak, the Sorcerer were taking their traditional walk in the afternoons. Ishtar was picking grains far in the fields. Her gown gracefully danced to an agile rhythm that played in Samyaza's mind. Her hair gleamed in the sun light.
'"Who?" Amazarak had a sharp voice so that even though he talked fast, it was not difficult to hear him. Samyaza was quiet.
"Oh!? Ishtar? Her name is Ishtar. No one knows anything about her except that she is an orphan who works the fields for money" Amazarak spread his lips into suggestive laughs.
"She is quite beautiful, isn't she?"
"Eerie, isn't it?" Amazarak quickly turned to look at Samyaza. He was squinting. It was shocking to hear that Samyaza was frightened, even worse to know that the cause of his fear was a beautiful woman who worked the fields. He scoffed.
"Since when has beautiful women inspired our fear?"
"Since after all our time on earth, none of us had seen this kind of beauty before"
Amazarak's forehead lit up with furrows. He too had only come to know about Ishtar a few days ago. He heard she had a peculiar gift; he wanted to know for sure. He found her in the temple, she had gone as quickly as she came, walking with a certain kind of aloof that made her seem intimidating. By now, the Seraphim had begun to have children with the daughters of Eve. These young ones were even stronger than the angels themselves as they were both human and gods. They roamed the earth in flashes and, did whatever they felt was right. The Nephilims as they were called were vicious and even their celestial fathers were not too fond of them. So it is true that at the point, the seraphim haunted the Nephilims to kill them. They were too strong and too many even for the watchers to defeat at once.
"A beautiful maiden as yourself should not be working on the field" Samyaza called out. They had walked until they came close to the fields Ishtar had been working on. She looked up briefly and then returned to her work. He could see that the corner of her lips had curved into a smile.
"Beautiful men as yourselves should not talk to strangers"
"Well, you are in luck. We are not strangers" Samyaza and Amazarak burst into subtle laughs. She looked up, it was then she recognized them. She smiled again. Samyaza went closer, his sandals crushing dried grains and straws in silent oppression, until he was holding her wrist and gently pulling her to meet his towering figure while taking her basket from her to place on the ground. She let him lead her. Amazarak, stood there arms folded across his extra-terrestrial chest, watching as their flirting started to peak. He had seen this scene so many times; he knew how it ended too well.
"You know I can do something about it? The work?"
"I suppose you can" she said, looking directly into his eyes, the smile was still on her face.
"But it is already too late."
She continued as she gently slid her fingers out of Samyaza's smooth palm. She turned to pick up her basket. It was then that Samyaza smelt the soft poisonous aroma of aloofness she carried around her. He smiled to himself as she bent to pick her basket, greeted them good bye and walked toward the horizon that held the tent homes of the villagers. Amarazak's eyes blazed in shock as he stroked his beards. In all his time on earth, he had never met anybody, human or seraph, who could walk away from Samyaza's charm. Here was a girl who just did, unscathed. She could be his ally. She would be his ally. Few meters away from Amazarak stood Samyaza who was still smiling to himself; he was not shocked, he was intrigued. Who was she? How did she do it?Questions poured into his mind like liquid poison that burned the throat and still left you thirsty. He looked on as the afternoon breeze pushed her gown into frenzy; she carried her basket in her right hand, letting her waist support it. By now, she was almost as small as the tents in the village. Perhaps he would have been saved if he had let her go at that moment.
That night, her aloof aura haunted Samyaza in his sleep. He tossed; the soft cushion that he lied on disgusting him further. He gave up trying to forget. He staggered through until he reached the balcony of his palace. The dark skies was hollow, the clouds hid a great chunk of the moon, allowing its crescent tip turn the the distant mountains into silhouetted figures. Cold night air splashed against his bare body,  inspiring goose pimples to grow in his scrotum. He stood there talking to the night. Who was she? How did she do it? It was the umpteenth time he was asking the question. The cold night hardened his nipple but he did not seem to care. He had learnt to use his human body, taken it off when it pleased him, manipulate it until it was now his home. Now, forgetting the girl on the fields was a task he was incapable of. He looked into the sky as his eyes flashed with intense sparks, his veins protruding out of his skin until his wings pushed out into the night air. In a flash, he was in the air, his phallus dangling radically as he pushed through the night sky. Nothing cleared the head like the skies surrounding you.
By Ogala Osoka