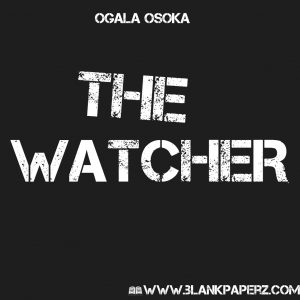 Long, time ago, long before cities were built within walls, in the days of Enoch, the beholder of heavens, when men were closer to the truth and believed in only one god, a band of angels rebelled against the laws of the universe and decided to find freedom. They searched through the seven universes and found freedom on earth. They would soon discover that, on earth, freedom is not free.                                                                    
He stood still; the feeling was even better than he had anticipated. He closed his eyes as he inhaled the cold night air. The star-studded sky spread into the horizon that held dark waters. When he opened his eyes, the moon was in the water, it moved with the ripples. His bare feet were buried in the white sands. He moved them. Is this what it feels like to be human? He asked himself as the tides sent refreshing breeze tumbling against his face. He understood the complicated chemistry involved in the creation of the universe; the complex mathematics that bears the answer of the earth's origin was glorified foolery to him. He was there when El manipulated chemicals and turned them into whatever he imagined: trees, waters, suns and moons, asteroids, nebulas, everything was slave to consciousness. He was one of the watchers.
The stench of his new humanity slowed him down, but it is better to be a slow god than to be an agile seraph; even one that is the most agile of the ninefold celestial hierarchy. It was forbidden for a seraph to leave Aravot and interact with humans on his own accord. He and 199 other seraphim had left the 7thheaven in order to be free. Aravot, the seventh world was home to the highest level of consciousness. This was where he lived with the other Seraphim and the lesser angels. It was void of nothing except feelings and emotions.
In his world, there is no border between reality and imagination. The two concepts float in the atmosphere until it becomes a lively chemistry that is incapable of existing in the realm of human understanding. This is the basis of existence in Aravot. Things imagined are concrete; things concrete are imagined. Isn't this the foundation of all creation? The pregnant mind begets all thing concrete. It is a little more concentrated on Aravot; everything is made directly of sub-atomic particles so that realness and illusion are one and the same. The implication is, in the 7th heaven, it is impossible to feel. It is not possible to have an opinion. Everything is designed to play a part in the ethereal system; one is given a path and he should not feel the need to deviate. This is the world that he used to call home. He and the others had experienced El on tremendous heights and they were designed to do anything he needed them to do. No questions.
He looked upwards, his veins almost bursting out of his temple and neck. Liquid intensity flashed from his eyes as his fierce wings spread out with electric defiance and in a streak, with white sand grains scattering far above the shore, he darted across the dark skies.
Samyaza, the leader of the Grigori or watchers, as they are more often called came to land on a mountain top. It was the antediluvian period when the heavens were closer to the earth and El interacted with men. The remaining watchers stood on the base of the mountain to listen to their leader. They had spent the last few moments basking in the novelty of their new human garments. Azazel, had just been stretching his fingers in amazement. His forehead rumpled with confusion. He would later teach the sons of El how to dig the soil for iron, how to forge weapons from steel and how to fight wars.
"Brethren!" Samyaza's voice was loud and daunting. At first, there was silence. The mountains replied him, and then the silence continued.
"We have left Aravot, through the six heavens in search of freedom – freedom from being oppressed. Today, we stand on this mountain to proclaim our victory. Right here, we can be whoever we want to be. We shall be gods!"
The ears of his comrades spread out in excitement. They roared until the mountains trembled in fear. Even though they mostly understood the madness in the origin of life itself, the complexities of human emotion would later turn them into lunatics- mad gods. For now, they let their emotions ride them through frenzy. They had never felt before; did not know what it meant to have an opinion. They simply did what they were told, no questions. The massive feathery cushion behind their backs moved with ferocious agility as they painted the sky in electric insanity. Earth had visitors.                                 
In those days, the people of earth had one language. They did not have a king, they did not need one. The lands were vast; they ran into shallow waters. They did not aspire to rule; to know. They were just comfortable in complacency. The men simply got married and tilled the ground. The women were beautiful and coy. No wonder the watchers quickly abandoned their quest for freedom and enslaved themselves to the women of the earth. Samyaza was the first to lose his head. He was known as the enchanter so it was not difficult to convince the women to give in to ethereal lust.
Before long, the watchers became popular. Their impressive skills quickly set them apart so that they became gods among men. Although this did not make them different from the average human being whom typically is slave to his desires. They were new to these feelings; their angelic nobleness and sense of duty had quickly disappeared and had been replaced with their lust for women and power. Samyaza grew into a powerful monarch. Like the other seraph, he easily towered above men, almost reaching 9 feet. His wide and sturdy shoulders dauntingly pushed his fragile garment until one feared that they might give in to the maddening pressure and tear into pieces as he moved. Some say that he is also called Lucifer- the morning star, because it is said that no man who entered his presence could resist his stare and refuse to do his bidding. One time, it is said, that he caused a woman to eat up her child just by staring into her eyes. He moved in sluggish pride and the intensity that oozed out of his eyes was so stiff that the few men who were bold enough to look into his face had to squint. His hair ran down his temple like black shiny waterfalls, covering his ears until they relaxed into soft curls that rested on his collar bone.
It was only typical that Azazel ruled earth because of his great strength and his powerful skills in forging weapons and his great knowledge of beauty, but they were no match for Samyaza's charm, and even though the other seraphim craved power like intoxicated children, their drive easily coward in Samyaza's presence. The intensity in his personality could easily melt any one's desires like wax when it is near fire, and remold them into the image of his ambition. This is why it shocked everyone when Ishtar bluntly refused his advances. It alarmed him more.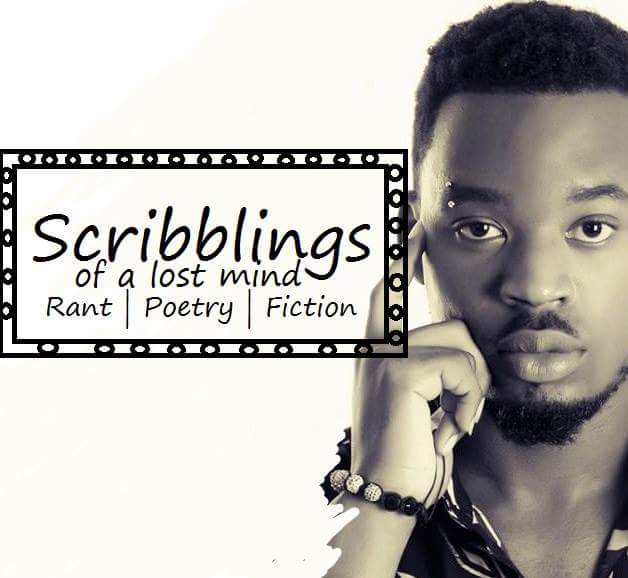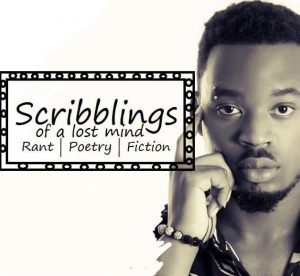 By Ogala Osoka