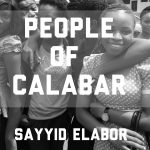 Rita's Story
"After 3 JAMBs, I finally got admission in 2009 but not without scourge from my dad. He threatened to send me to a College of Education if I didn't pass that exam. In other words, that was my last chance to apply for medicine and surgery. My first year in Uni was mad fun. I wasn't a fellowship person then, so I explored… I made friends, both good and bad, across all the 6 classes in the department (Year1-Year6). I spent most of my time hanging out with friends and watching movies and so ended up failing Physics in my first semester. Later on in the year, I got my second redemption in the faith after I came across the CMDA fellowship and I've been a devoted member ever since. Eventually, I wrote the Physics again and passed it."
She now turns to look at me. All the while, she had been staring blankly into space recollecting memories, but now, it was like she expected me to continue her story for her… but she went on.
"Year 2 was complex. 'I never experred it'. I just wasn't understanding anything. There was a flood of courses: Anatomy, Biochemistry, Physiology, there were cadavers stinking with formalin and big books that had to be read… it was just too much. Everything kept going downhill and my friends thought I was doing well; maybe they cared less about that aspect of my life. I was empty and didn't have anyone to see that emptiness. There was this time when my younger brother came to visit me in school and coincidentally, some results from a previous exam got released. Obviously, I failed but I couldn't allow him to see me as a failure so I claimed the result of someone else. This was possible because only our matric. numbers are used alongside the scores. I began to doubt myself, wondering what happened to the smart, intelligent Rita people used to know. I dreaded school and began to isolate myself. I guess my cry for help wasn't audible enough.
"Year 3 was different. I became good in most courses but this came too late. I had already carved out a mountain of bad scores and so my little molehill of good grades had no effect on them…the damage had been done. The almighty MB came calling and it was time to answer. I tell you, despite my poor cumulated scores, I had more faith that I was going to move mountains and pass. After the exams, I went to my aunt's house to stay there for a while, waiting for the results to get out. During this time, I had been placing calls to heaven but it turned out my calls entered voicemail. Eventually, when the results came out, a friend called and told me I failed all three subjects and I was going to repeat the year. I was in absolute shock!!"
Again, our eyes jam. I notice that even as she's recounting this story, her face doesn't express the sad tone of the story. She's ever smiling!! Maybe not with her mouth but with her eyes.
"I couldn't allow anyone at my aunt's house know what happened. Miraculously, I put on a straight face all throughout the day but the news broke me; I had died inside. My mum was the first person I shared the news with:
'Are you getting withdrawn?'
was her first question. When I answered in the negative, she told me to come over to Lagos, you know, so I could decompress. While at home in Lagos, the day finally came for me to break the news to my dad (my mother and I had kept this news secret). It was just a casual morning when he called me to the parlour so we could catch up on old times… and then I told him.
'Are you getting withdrawn?'
was his question, and again, I answered no. He then did the most surprising thing ever. You see, my dad is a really smart guy; he aced all his papers and came out top of his class, so when he asked my mom to bring out a bottle of wine, I thought he was doing so to mock me. He then made a toast saying these words I'll never forget:
'Rita, your life just began'.
He gave me the expected pep talk any supportive parent will give but it was at this point in my life I was most grateful for my family.
"I resumed school to commence lectures with my new class. I tell you, it wasn't easy. The first day was tormenting but I had resumed school with a new fire in my bones that kept me moving forward. Night-class became my 2nd room and I had developed a reading timetable I followed with strict adherence. The fruits of my labours sprouted colourfully: I was now a proud owner of scores in the range of 60's and 70's. As expected, I lost friends but the few good ones stuck with me through it all. My second chance at academic redemption came and I had passed all 3 courses this time. It seemed like everything was falling back into place. One would think that I wouldn't let this sort of thing wouldn't happen again, but history has a funny way of repeating itself."
By Sayyid Elabor
About People of Calabar
People of Calabar is a personal project of Sayyid Elabor . He believes everyone has a story to tell. So he runs, jumps, and sprints around Cali town, getting random people to share their stories with him.
Everyone always has an interesting, funny or inspiring story to tell. Your story could be someone's motivation.