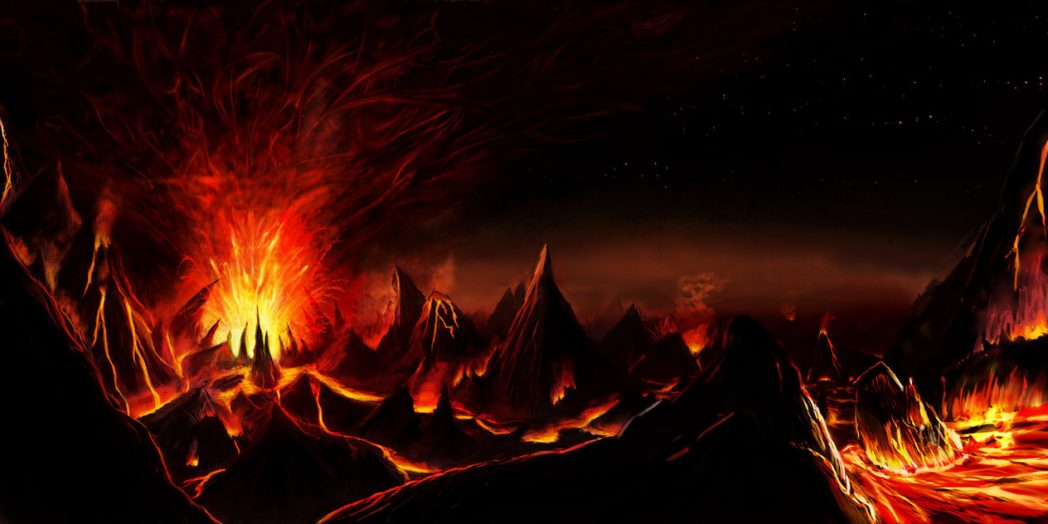 Tongues like fangs, red-eyed beings
Left side grins, no flames but fire
No master, no slaves—all equals
No symbols, no signs—all words
No gods but statue burning as fuel
"It was just one lie" a little voice groans
Yet we knew it was more
For the pain was too much for a lie
At least he does remember.
He can tell.
This torture, this pain
Slowly ripping my vein.
What's my crime?
My voice is tailing off to let my silence scream
This furnace, no boundaries, still I sight a sea
A mirage drifting far as I scrawl to its shores.
"Flow, flow ocean flow," a voice pleads.
This brimstone knows no thrones, no scepters and no prince.
I watch a warrior's lungs roast and burn, his flesh unscathed
Like death
I thought this'd never end.
.
In a sudden, the volcano ceased,
the skies were clear
And peace reigned again
The Pharaohs hissed, their pride unburnt, their ego in the way
"Who built this place?"
'Who stirs these flames?'
"I'm king and seek your face"
The furnace heard and bared his face
And Hell soon rose again.
©chris fridae
Christian Friday is a spoken word artist based in Calabar. He is a
student of Pure and Applied Chemistry. He is also a member of Poet In
Nigeria and is currently working on his short story compilation. You
can reach him at christianudo1@gmail.com or on Twitter @chris_fridae