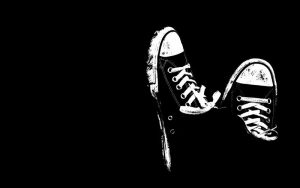 It takes a heart to love, stay away from it until you're ready, he said.
I think he forgot to add, that it also takes a heart to be torn to pieces, run away from it until you're sure you're ready.
I always told her that I wanted to love her the right way, the way the good Lord would approve of. Who was I kidding? She didn't want that kind of love, she wanted the other love, the one that came with fireflies in the belly; blushes; stutters; kisses.
It didn't take long for me to get entrapped in this lost love called lust.
O Boi you don hit jackpot o, they would tell me, I feigned disgust, I secretly loved to hear it but I knew I was wrong.
I was a church boy, I'm trying to be that again, and I knew our love wasn't what He that seeth all things wanted.
We did it once, twice or maybe thrice. I'd lost my mind. I wanted her more than anything. I'd loved her more than God.
I stayed with her on Sundays, played with her on Mondays, slept with her on Tuesdays then wept in church on Wednesdays.
Who was I kidding?
Soon enough her love for me waned. It wasn't her first time loving that kind of way. Well it was my first, and I fell hard.
I should have stayed away. I should've run away. Now this heart that once loved can no longer love, can no longer trust, can no longer focus. This heart that once loved is trying to find its way back to the bossom of Love Himself. Maybe Love would accept me back if I confess to Him. Maybe Love would accept me back, maybe. And maybe Love would teach me how to love once more—when this heart is ready for that kind of love. Maybe, just maybe.
Mirabelle Morah