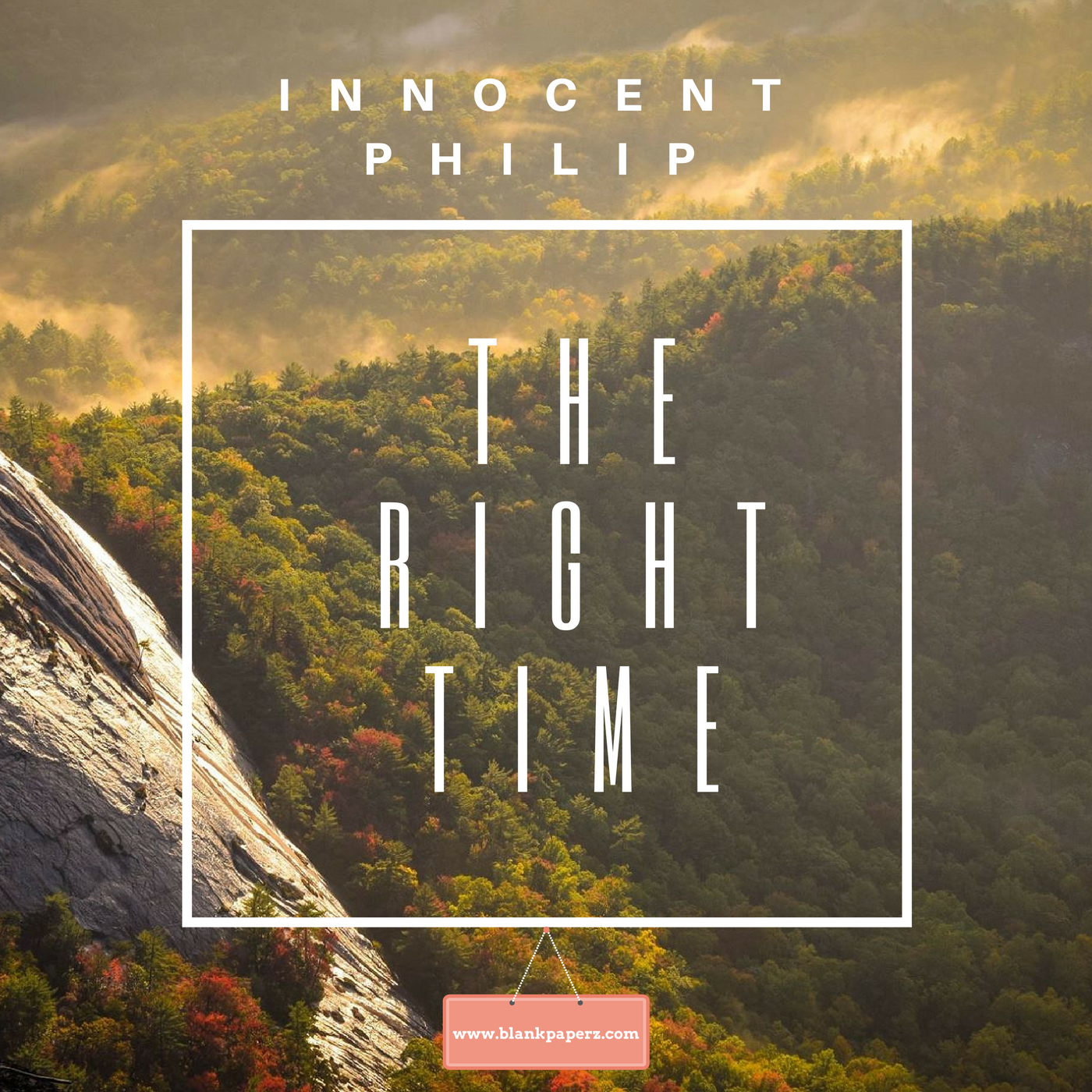 CHAPTER ONE
TEARS
Mr. Kelvin's hut was situated twenty-four miles from the District of James Town, just before the Katagum Forest. Mr. Kelvin lived with his wife and two children. Their living in a hut just before the great Katagum forest showed that they were even worse than church rats.
Before then, Mr. Kelvin just like every other human lived in the big district of James Town but he was banished because he was too poor. James Town was also nicknamed Architectural Haven and was well designed. Houses were not built separately but were built in groups. The rich people in James Town pulled their resources together to build housing estates.
If there were ten people in a group then ten houses were to be built, alongside ten shops for the wives of the estate owners.
"Which class do I belong to?" Wondered Mr. Kelvin all the time.
"Or maybe I was destined to be poor." He would then conclude.
Mr Kelvin was always in tears whenever he walked through the town to his farm at Katagum forest. Everywhere was urbanized with new asphalt roads, streetlights and CCTV's for security. At times, Mr. Kelvin kept repeating the names of the streets as though he had not known them before.
"Beckles tower." He would repeat.
His home was the only hut in the entire town. He wondered what he could also call his hut because all over the town, all the houses had names such as Douglas estate, Madal estate, Ivory Towers, Skyland Towers, Prince and Princess Palace, Royal Towers, Sonia Buildings and Marina links towers estate.
***
It was on a cool evening that the Major of James Town, Major Robinson, Invited the representatives of all the estates to his luxurious palace and publicly told Mr. Kelvin that
"All shoes have sizes."
Mr. Kelvin did not need an interpreter; he knew what the Major's words meant. Before he could even say sir please, the major landed the bombshell.
"You have been banished from James Town and your land confiscated!" The Major declared.
Then he went further to add,
"Just a week ultimatum!"
Mr. Kelvin stood with his mouth agape; it was like a dream to him. Then he courageously said,
"As this had been done unto the gentiles, it shall also be done unto the Jews.
Mr. Kelvin left for his home after saying his last words. That was how Mr. Kelvin and his family went to live near Katagum forest. His family did not like their closeness to the Katagum forest because they felt disconnected from other living mortals. Every night brought bitter experiences to them. They were always frightened by the sounds they heard coming from the forest during the nighttime.
***
Branda, Mr. Kelvin's wife was always sobbing while she was at the farm because she did not want her children to see her tears. To Madam Branda, life had no meaning. She wished she had not given birth to children but then, she consoled herself that one day, God was going to intervene in her problems.
"Ha! I came here to harvest!" She reminded herself.
Then she set to work. She cut enough vegetables for sale and for her family to consume. She then moved to the cassava section and harvested enough cassava to be used in preparing cassava flour. When she was done, she put them in her silver basin and prepared to leave the farm. Suddenly, she felt quite tired. Although her journey was still far, she decided to stroll out of the forest. While strolling, a familiar voice called out to her. She recognized it as one of her relative's voices.
Madam Branda had lost her father and he was the only surviving son of his parents. She had also lost her mother and her two brothers in a car accident. Even her husband had no relatives because he was adopted by a man who had no children, so both of them had no living relatives. She was enveloped in fear but because of the basin on her head, she held on to it firmly.
"This is my all and all for today so whatever voices there are, this basin can not fall off my head." She declared firmly and kept moving.
The first voice called out,
"Branda, Branda, oh my Branda." Madam Branda was mute for some minutes, then she said.
"Speak, I am all ears,"
Then the first voice replied,
"Branda, it's your father. Do not worry much. Your prayer has been answered."
Another voice answered, "Oh my child we have seen your suffering do not worry much."
A third voice spoke out again, "Sister let me help you with your load."
All what the voices were saying sounded well in her ears. She began to cry again, she remembered her joyful moments with her parents and she wept the more. It was to her as though she was dreaming. Then she touched her head and her load was nowhere to be found. She looked around her and she was already at the entrance of Katagum forest. She began to wonder how she strolled that fast from the middle of Katagum forest to where she was now. It usually took her four hours from the middle of Katagum forest to get back home. Then she believed that the voices were not in her imagination but were real.
When she reached for her basin, she found a letter. The letter instructed her not to cry anymore because joy was going to reach her household soon. When she got home, while offloading her harvest from the basin she saw something that was very thrilling to her eyes. She then let out a loud scream.
"How manage!"
She spoke her heart out again,
"What do these people want me to do with this traditional regalia?"
Then she took a well-designed sack and put the red and green traditional wear into it. She hid it under her bed. Moreover, as she was about to keep her basin aside, her children woke up.
"Shantel!" She called out to her daughter.
"Mom!" Shantel replied.
"I hope you are well?" Asked Madam Branda.
"Yes, thanks for the concern."
Immediately, her son ran to her.
"What is it?" Asked Madam Branda in a low voice.
"A dream." The boy replied.
Then Madam Branda drew her son Austin closer to her and he narrated his dream to her. After a few minutes, Mr. Kelvin returned from the market where he went to sell his bush meat. He called his wife and told her about the white man who was coming to visit James Town, and that Major Robinson asked all the fair maidens in the land to meet the next day at his palace for screening, after which they would dance and entertain the white man who came all the way from California to James Town.
Innocent Philip is Blankpaperz Young Writer of the Month