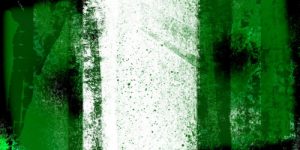 So, I heard that the Nigerian economy is in a recession because of the fall in crude oil prices.
This oil that is at the root of the problem in the Niger Delta,
This same oil that is responsible for the under-development of other sectors of the economy,
The same oil whose discovery birthed the massive corruption we have in this country.
That's all rubbish! Such fallacy!
Isn't oil an inanimate object?
Is this oil not supposed to be controlled by people?
Don't we have structures put in place to effectively manage it?
Definitely, our problem doesn't lie with the oil in Nigeria
But with the people of Nigeria!
Growing up, I've heard tales of how great Nigeria used to be…
Of how, other nations depended on our exports,
But those are just tales to me, and many of my generation will agree
Because the Nigeria we've grown up in operates a mono-economy.
A country dependent on the whims of the oil industry
How shameful!
How did we get here?
And how the heck did things get so bad?!
Our currency is totally useless at the moment.
Where is the Naira that was in the league of currencies such as the Pound Sterling?
Where is the Giant of Africa?
I cannot even state the current value of our GDP. It's a disgraceful figure!
The saddest thing is that no one knows when this wave of hardship will blow away.
Economic stability seems so far away…
Hunger, deprivation, and every associated vice seem to be on the increase.
Where is the silver lining in this cloud?
What can we do to save ourselves?
Nigeria is not short on sharp, intelligent minds!
Can we use our brains right now?
Can we think up solutions to this collective problem?
Whether young or old, can we seek out ways to help ourselves and our country?
Yours truly,
Concerned citizen.
#RantingsOfASillyNaijaTeenager
By ©Nten Mpama
Read other posts by Nten Mpama: THE WRITERS' FRUSTRATION