When I was little, I loved to play. My neighbour had these little wild wiener dogs that were always chained. But one day, to my chagrin, I heard RUFFRUFFRUFFRUFFRUFF. It didn't sound like it was coming from afar off.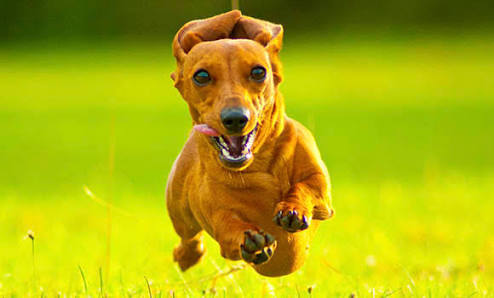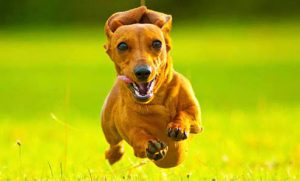 I looked and saw a fat brown wiener dog making a dash at me nipping at my heels. Instead of facing the little turd, I got scared and took off sprinting back into my house.
The dang thing came out of nowhere & completely startled me. Then the random sprint sent me into a wheezing fit as I tried to slow my breathing. Eventually, I found my pace again but it took a while before I'd go out comfortably without searching every nook and cranny to make sure there was no dog lurking nearby. Even today, I'm still scared of dogs but it got me thinking; just when we are getting comfortable, strong and steady at the pace in the race of life, those darn things come barking out of nowhere. Most of the times, we can't help but sprint away in fear & it takes a toll on our pace in the race. We've all been chased by wiener dogs but in Christ we have the power to turn around, face the little pest and say NO! SIT! And we can run with endurance the race set before us.
So breathe!
Lace up!
And keep going.
By Elizabeth Ita
About Elizabeth Ita
Elizabeth Ita is a student radiographer and an ardent lover of literature. She's a budding entrepreneur and MD/CEO of mede signatures; a company that caters for all your fashion accessory needs like lapel Roses, jewelry, etc. (all handmade). She is also into crafts tutoring (especially for Kids events).
She believes very strongly that we must be the change we wish to see. Hence, she is a curious thought leader, and voice blogger.
Need some inspiration, link up with her on the following social media handles.
Facebook: En-hakkore, Mede signatures
Instagram: @qute.mede
---
Me, myself and I also wish Miss. Eliza a happy birthday today! Whooop whoooop!! Jolof rice! Whooop!