… Well, he didn't just end his former job, he actually gave into his mission and walked straight into his purpose. Watching Henry Anumudu's Instagram feed would make you yearn so deeply to become a teacher yourself, making kids smile and changing their lives.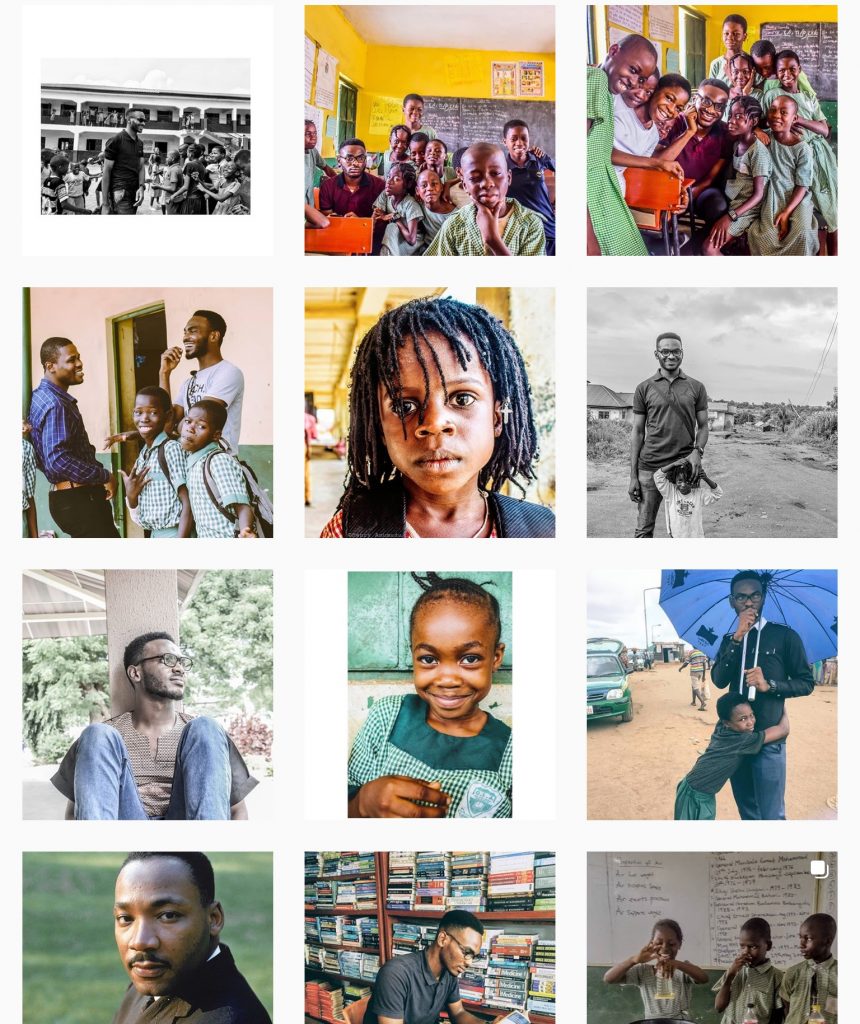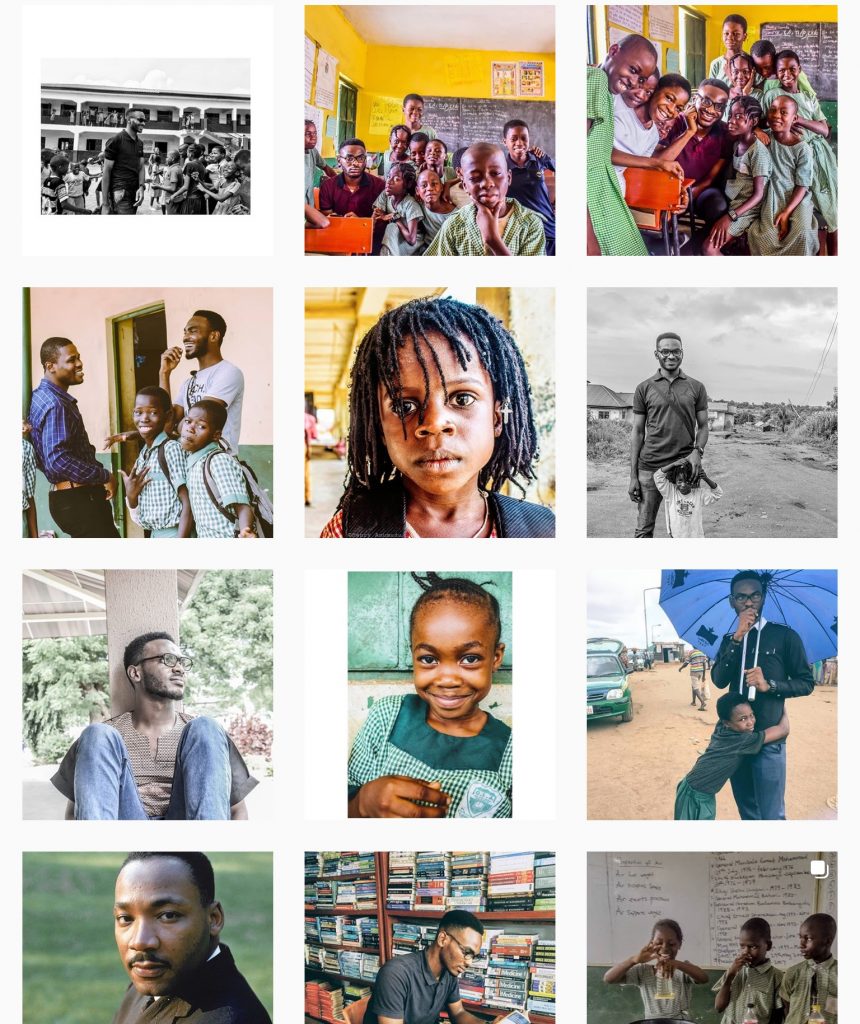 Meet Henry Anumudu, a graduate of Philosophy from the University of Ibadan and a Teach For Nigeria Fellow at Ebenezer African Christian Primary School, Itaoshin (Abeokuta North).
Teach for Nigeria recruits Nigeria's most promising future leaders from varied disciplines to teach in Nigeria's underserved schools in low-income communities through a highly selective, two-year Fellowship. Having graduated from the University of Ibadan in 2014 with a degree in philosophy, Henry moved on to study Information Management System at the National Institute of Information Technology (NIIT), Abuja in 2015. By 2017 he already secured a job as a Communications and Media Liason for a media company in Abuja. But as the months flew, Henry discovered more and more of himself, and by the beginning of 2017, he was already giving 5-10 hours of his time weekly, in voluntary services at LEAP Africa, where he facilitated leadership workshops for secondary school students, teaching them more about communications, goal setting, etc.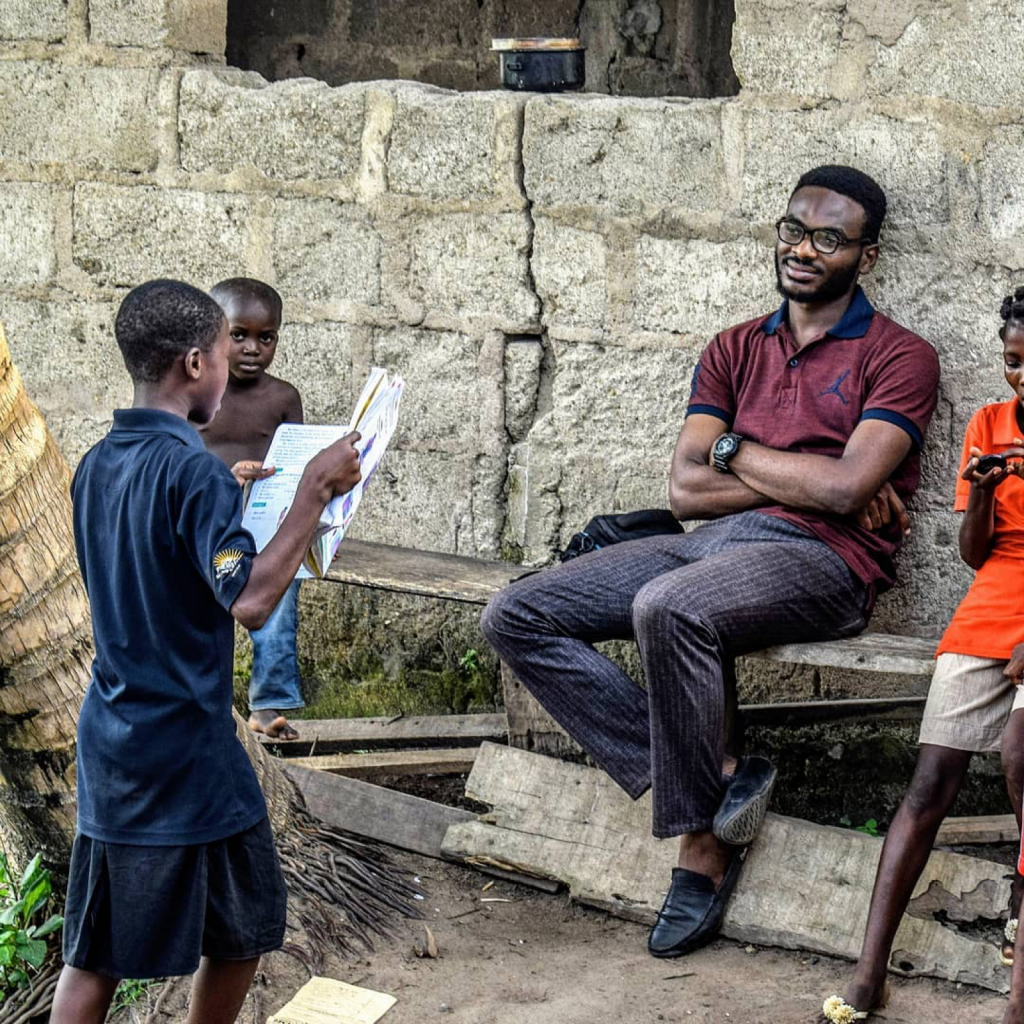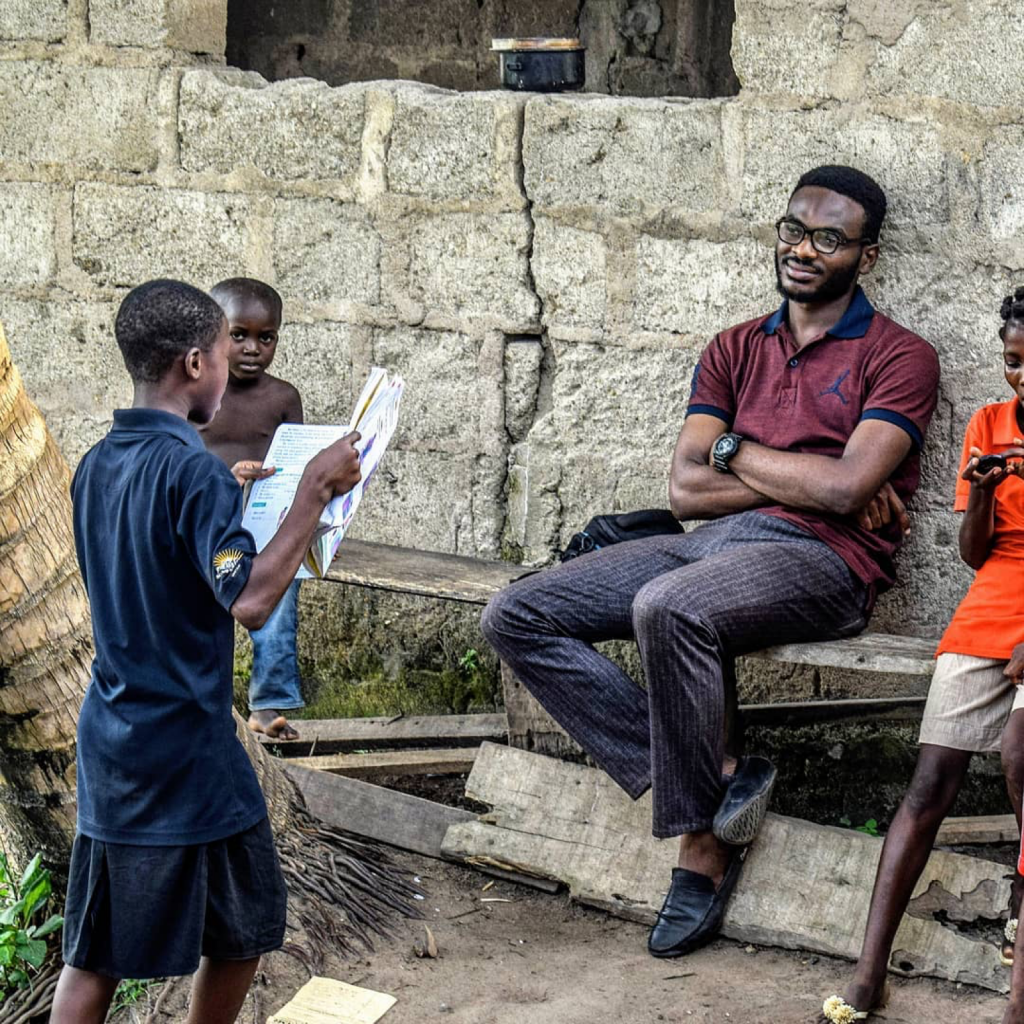 With his new experiences and a new opportunity to change the lives of many children and even parents, Henry stepped away from his former job in 2017 and became one of the pioneer fellows of Teach for Nigeria where he began to teach a class of 82 pupils at a primary school in Abeokuta. The vision of TFN is to provide less privileged students and schools in local communities, with qualified teachers (such as Henry); teachers who have leadership capacity and great zeal in them, so as to give young children a chance at attaining the best quality of education available.
The kids love him and he loves them back!
When asked what his most significant success has been since he began his teaching journey, Henry tells Youth Central
"My most significant success would be the relationship I've been able to establish with my pupils. Both in the classroom and outside it. Education is beyond how well a teacher teaches, especially in Primary schools… They listen to me not just because I hold the title of a teacher but because I am a friend, who listens, who explains again and again when they don't understand, who visits them when they're sick, who sits with them by the roadside where they sell fufu or soft drink."

Youth Central
Henry's Impact on his pupils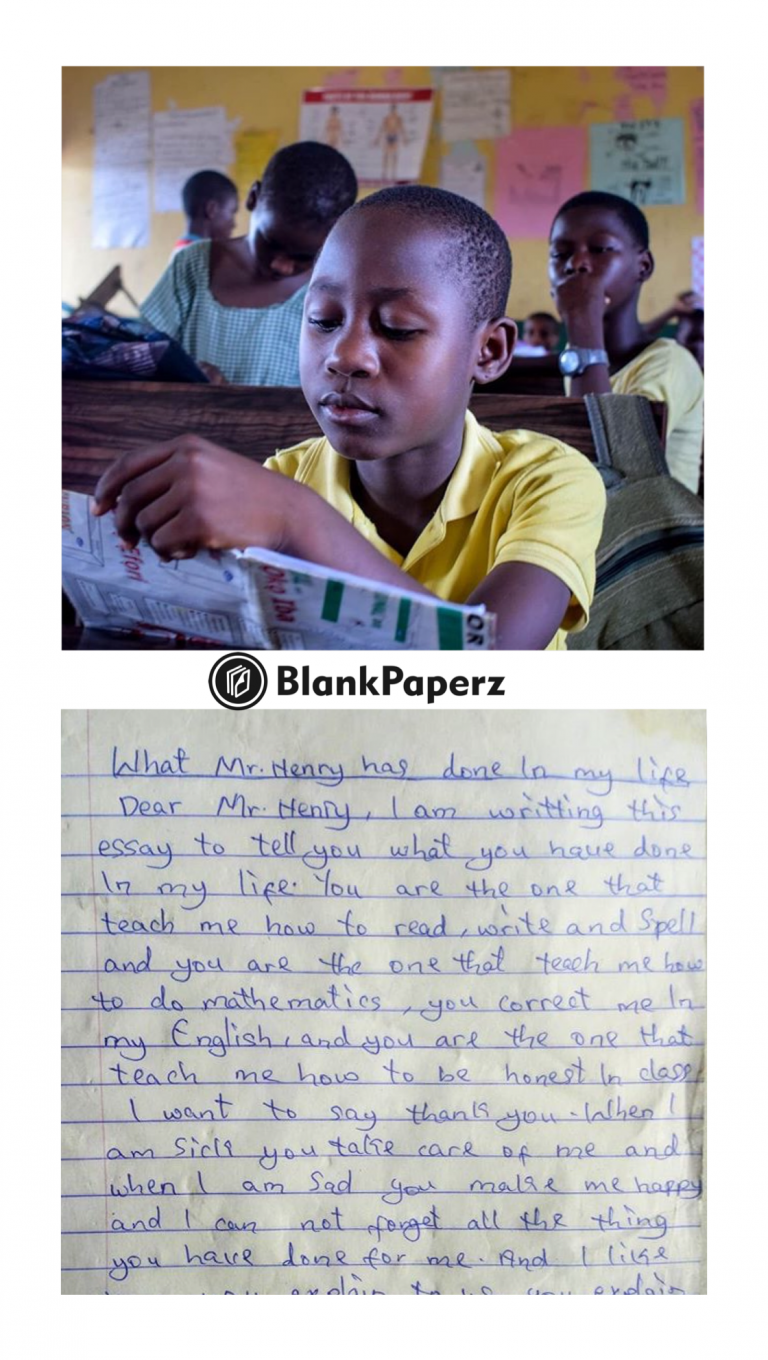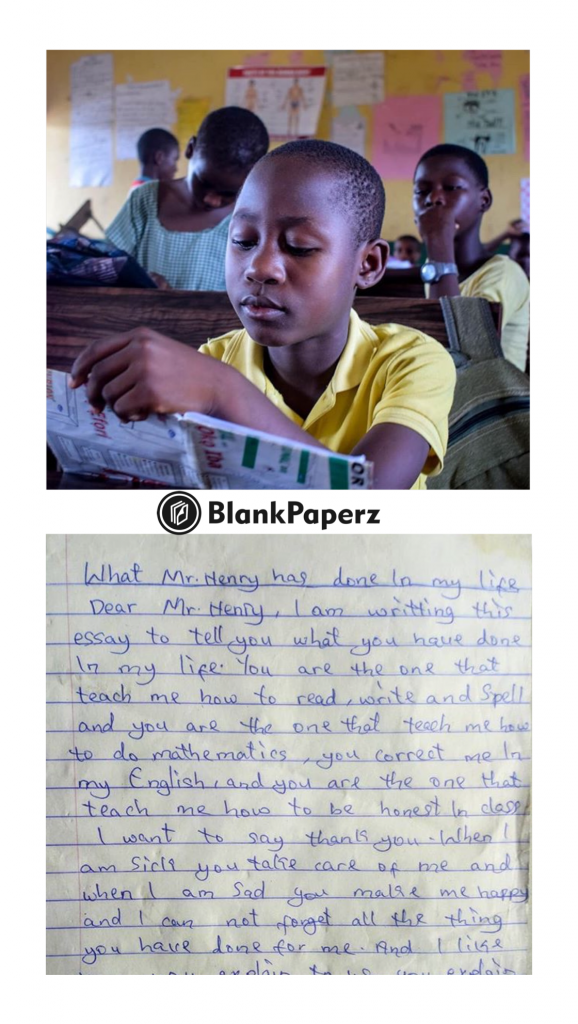 What Mr. Henry has done In my life
"Dear Mr. Henry, I am writing this essay to tell you what you have done In my life. You are the one that teach me how to read, write and spell and you are the one that teach me how to do mathematics, you correct me In my English, and you are the one that teach me how to be honest In class.

I want to say thank you. When I am sick you take care of me and when I am sad you make me happy and I can not forget all the thing you have done for me. And I like how you explain to us, you explain to us very well and I understand. I appreciate all you have done In my life because I don't know how to spell. I am happy.

Thank you my teacher.

Busayomi is one of Henry's pupils, and the above is a love-essay which Busayomi wrote to Henry.

On the problem of education in Nigeria
Henry believes that
We need the best people in classrooms. Not just intellectually able individuals, but people who are kind, patient, empathetic, selfless… The government is at the center of the problem in the education sector. Teacher training and remuneration needs to be revised. We need to be able to keep qualified and highly motivated teachers, especially in our public schools. This effort lies chiefly on government efforts."

Youth Central
Thus, beyond the classroom, he continues to raise awareness on the importance of education and the plights of children from low-income areas, through his social media platforms.
Send Henry a quick thank you email via henryisc@yahoo.com. Check him out on LinkedIn and even more interesting, follow Henry and his pupil's lives on Instagram @henryanumudu.
Do you think Henry's story is great? Ooo we have lots and lots of great stories in store but we'll let you know via our newsletter when we publish these stories. ❤