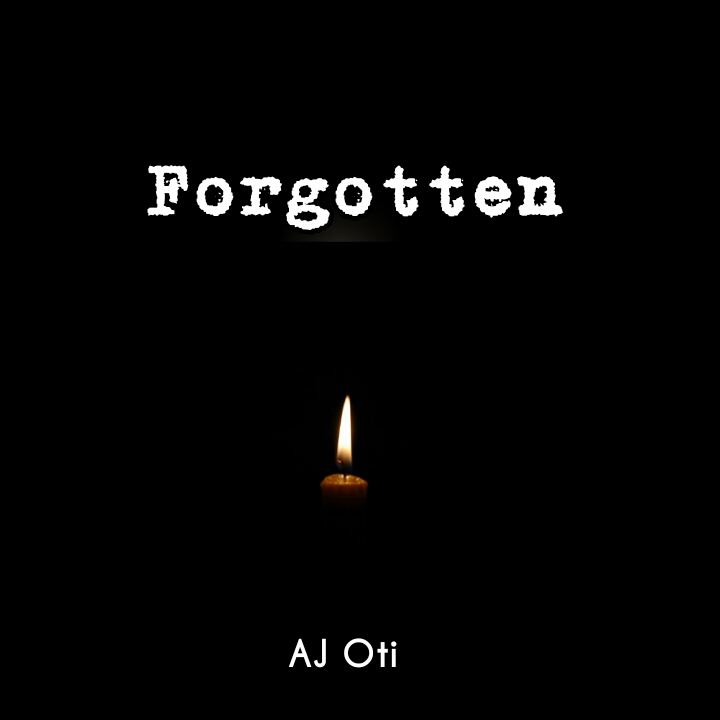 I got into mama's room to find Hannah mopping mama's face again. She had tears in her eyes, and mama, she lay too still. I stepped closer, placed my palms on mama's forehead, she was cold and her earlobes seemed to have been oozing blood. I also saw similar redness beneath her nostrils.
mama, mama.
I wanted to know if she could hear. She didn't answer or move an inch. Hannah returned her gaze to me, her eyes inquiring, wanting to know what was next. But I was as blank. I thought to run to doctor paul, but he was never in his clinic on weekends. I tried to call his cell but it didn't ring – I should have known. He wouldn't have his phone on by 07:15am on a Sunday morning.
My gaze strayed around the room, hoping I'd see something that would give me an idea. Boxes in the closet, hangers full of clothes, handbags and purses all placed neatly in their stand. Mama was that organized, she made sure a pair of shoe didn't leave the rack unattended, and her sheets were always folded. Mama wasn't very patient searching for things so she avoided displacing them as much as possible. Sarah still snuggled in the sheets beside mama, she never wakes up early on her own
I envied her, especially on weekends. Then it hit me, doctor Sanni; or Mallam Sanni as he prefers to be called owns a chemist just towards the end of my street. One Sunday morning when Sarah had a fever, mama had sent me to get some malaria drugs from there since uncle Paul didn't open on Sundays.
The chemist was so small you would hardly recall seeing it there. I quickly took mama's market purse, I counted the bills I found inside, it summed up to two thousand five hundred, I took all of it, buried part of it inside the left pocket of my pajamas and the other part inside my right pocket; so I won't lose all the money at once. When I raised my head towards Hannah, the look on her face agreed with my actions so I just gave a nod, and told her I'll be back with help soon.
I dashed out, meeting the early morning breeze that greeted me with its unforeseen shivers.  I almost forgot about the Harmattan which had its first fall on the evening of last Friday. Nights and early mornings have been cold ever since. I quickly went back into my room, threw on my cardigan and dashed out again. I grew up to be very susceptible to cold so I didn't risk any unnecessary exposure.

Mallam Sanni's pharmacy was a fifteen-minute walk from my house. I sprinted and got there, according to the electronic wristwatch glowing green on my wrist to reveal the time in the dim morning light, in about 7minutes.

Mallam Sanni never opened his Store before eight O'clock but he usually let people into his compound when they needed to see him. This morning wasn't any different as he stopped to receive my greeting from the front of his porch where he was still wearing his sleep clothes, with an awkward looking fluffy footwear I still don't want to call slippers – because of its exalted look.
"Ina kwana sir."  
I repeated my greetings and he replied as cheerfully as always,
"Jonah, mey ya' faru?
He asked to know why I was running. I tried to ease my breath before I speak but the words overwhelmed their banks and flooded out in desperation.
"Mama na, mama na…"  
I repeated that phrase until he came close enough to me that he was able to place his left hand on my shoulder and with his right hand, rubbed my chest to help ease the pressure.
"mama na, bat a tashi de safe'n na ba, har yanzu tana kan gado."
I explained how we woke this morning to find mama still sleeping. An immediate shock registered on his face as soon as he heard that mama didn't go to church this morning. Yes, no one from this neighborhood would expect to find mama still at home by this time on Sunday morning. Malam Sanni quickly went into his house while I waited by the porch where he'd offered me a sit. I couldn't sit still. I paced the porch over and over again as each second that passed seemed like forever and I even grew more worried as the seconds on my watch counted into minutes.

It took Malam Sanni three long minutes for him to come back out of his house; at this moment, every vein that carried blood in them became time conscious and my fears were that I could loose mama a careless second that passed. He handed his 'doctor thing'  to me, gesturing for me to hold it so he could confirm the contents of the portable medical kit. A quick glance was all he gave before ushering me into his garage.We were taking his car, thank God. I had thought to myself, wondering how fast myself and this Old doctor would have been on foot. I hardly notice the details to the words he kept mumbling or how fast we covered the distance or the Islamic chant playing on his car audio system as my mind had remained buried in the depth of mama's sudden sickness. In no time we were in the compound. I unbolted the car door, and sprang out, sprinting again into the living room, and into mama's bedroom. I immediately caught my sister's gaze which had probably been waiting anxiously, expecting to see me with something in my hand or someone by side.
Sarah was up now and she sad quietly too beside mama, squeezing tightly her teddy bear with her eyes soaked in saddened tears. Does she really understand what's happening here or was she just caught up in her older sister's mood? Those question I cared less about answering yet had had to pop up.

Malam Sani trailed behind me until he found mama's room, he stepped in with his 'Doctor thing' hanging from his shoulder, and in his left hand, His 'portable medical kit' as it has been boldly printed on the small green box since the first time I saw it that day. The pressure on Hanna's face eased as soon as he stepped in, the first two steps from the door brought him to the side edge of mama's  bed and as he put on his glasses that were hanging from his neck, he lifted his face toward mama's and froze. The shocking picture on his face painted a horrifying image of an unprecedented outcome. He stopped. Carried his kits back from the small table he had dropped it on, told me he was coming and disappeared from the room.
---
I am Aj Oti (Joseph Oti). I'm a Writer from Cross River State Nigeria. A final year student of University of Calabar, microbiology department. I'm still unpublished, although I major in poetry, I have written different stories of different lengths, ranging from fiction to non-fiction.
Have you read Forgotten 1, 2, or 3? Don't miss them! AJ is an amazing writer and you should read the previous episodes. Comment what you think about it.