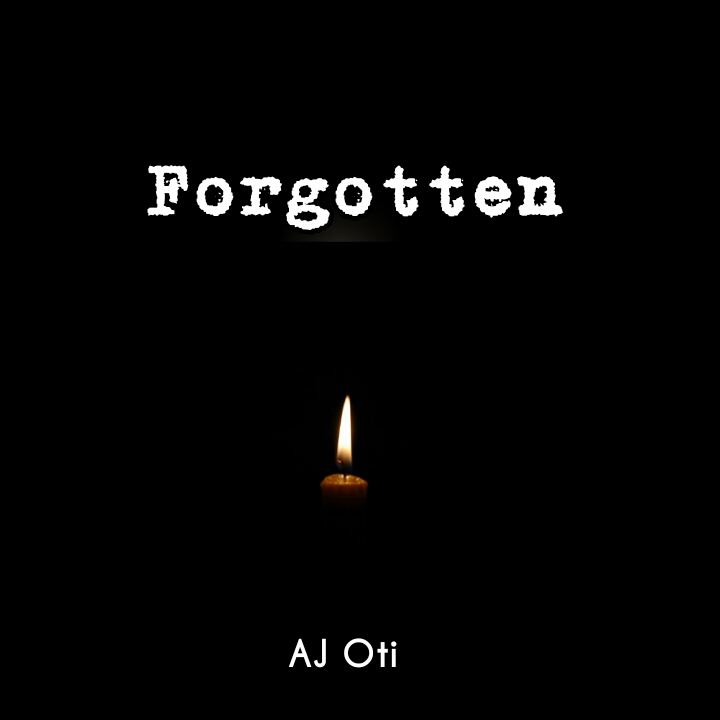 My anxiety swept me across the living room, knocking off the little flower vase — used to decorate our centre table — into mama's bed room whose door was just a leap across the lobby. I struggled to catch my breath as I leaned on her door, raising my head to a shocking yet relieving figure of mama, folding sheets. Really? I thought to myself.
My sisters soon rushed into mama's arms screaming as though mama had just come back from Aba — where she usually shops for her business.
Me y'a fa'ru? I interrupted her little reunion with my sisters as I let the dam of questions ooze in drips knowing she was almost dying few seconds ago. She looked at me and smiled. That was apparently an expected reaction as mama would always smile each time she's worried and I asked to know what was wrong. But mama wasn't just worried; she was dying a few minutes ago.
Mama doesn't fall sick, may be not often. But I've never seen her lay sick before. So you would understand my anxiety, I had let my inquiring gaze brush across mama's face until she was able to cough out an answer that all my veins didn't seem to agree to.
"Ina nan lafiya yaro na," she repeated, touching several parts of her body to show that she was fine and healthy.
I let my doubts go to bed not out of satisfaction, but because I didn't want to drain the little strength mama had found last night.
The rest of the night had ended in a blur; mama had eaten the hastily made tuwo and mia'n alehu d' yakwa Hannah had prepared for dinner. We said our night prayers and went to bed afterwards. Hannah and Sarah slept with mama in her room as always, I slept in papa's former room as I had done ever since he left but papa — the least of my worries isn't someone I am planning to talk about.
His room still smelled of his well polished leather boot, the one he made sure he saw his reflection on after he made me spend half the morning polishing. The same one he wears to Ribado Square on 1st October, and 29th May occasions. Even during rallies and campaigns where he's usually posted as chief security. Like one of those mornings when mama would in annoyance seize one foot of the shoes from my hand as I concentrated on placing it in such a way that I can see my reflection.
"zo ka ge ka siya min maagi n'sa a chikin abunda za mu chi!" Stressing how we were not going to eat papa's shoes for breakfast. This had always made mama go into a heated argument with papa. I met papa that day leaving home earlier, even before breakfast was made. When I got home and asked, mama had told me that papa had agreed to eat his shoes for breakfast.
This same room felt larger as I lay in papa's bed, staring blankly at the ceiling, lost in my thoughts. Much different from those days when I had felt claustrophobic, thinking only of how to survive the next wave of whipping from the "Koboko," Papa brought back from work, on one of those days he usually spent the night and came back in the mornings – those mornings when he comes back to find out that I had taken my sisters to see "Super Story" at the neighbour's apartment. He would lock the door and whip me until the neighbours came knocking. I didn't cry much when I was younger, I couldn't. Papa made sure I didn't, it'd mean "bonus whipping". The evenings of those days would land me on mama's thighs, as she massaged my whip marks with a soft towel soaked in boiled water.
---
Mama didn't come into my room with a cup of rain water to wake me up today, so I had thought I was up earlier than usual, a wind of satisfaction crept passed my face but I had cut my happiness short as I ran through my morning prayers so I could be on time to prepare mama's bathe water before she was up – she would be happy I did that – I had thought to myself.
Morning mass was due for seven O'clock and at six-thirty, I had not heard any sound from mama or my siblings. I had not noticed any movements either so I rushed up on the last skirt I was pressing so I could find out what was wrong.
---
I am Aj Oti (Joseph Oti). I'm a Writer from Cross River State Nigeria. A final year student of University of Calabar, microbiology department. I'm still unpublished, although I major in poetry, I have written different stories of different lengths, ranging from fiction to non-fiction.