Much more importantly, I realized that the stories we tell children are outdated, the stories we told children 200 years ago can't be the same stories we should tell now because the issues have changed.
It's true however, that modern Nigerian writers are redefining African folklore and children's stories, and two authors you most definitely should look out for are Tomi Adeyemi and Nnedi Okoroafor. But most importantly, have you heard about Kachi Nwani?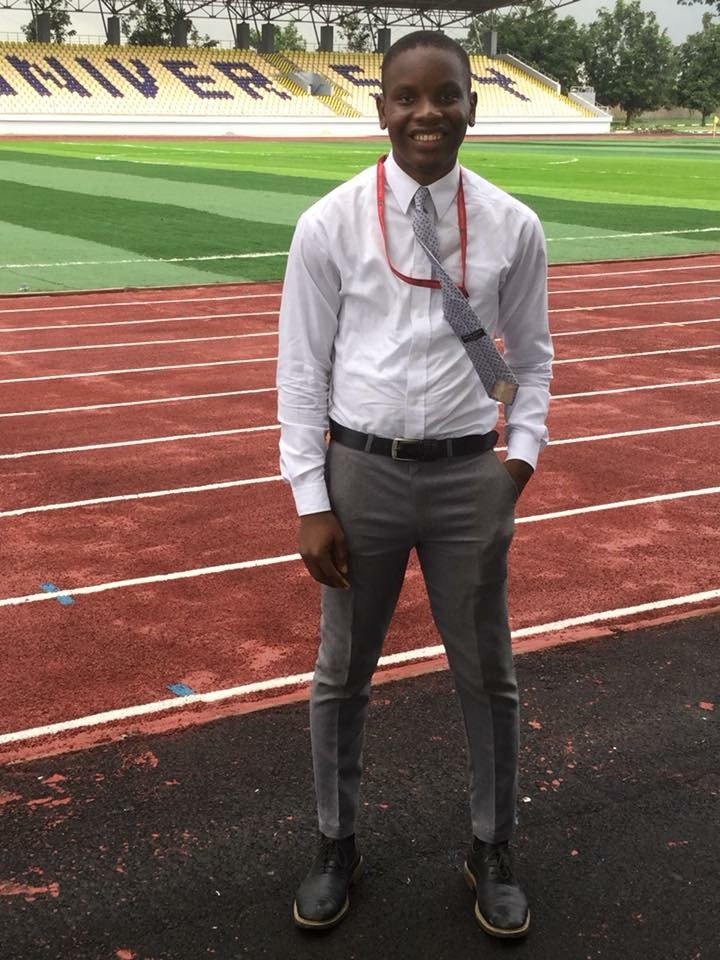 Who is Kachi Nwani?
This is the young man who wants to redefine children's literature in Nigeria, and he's not just redefining it by writing new stories, he's incorporating positive value systems and relevant information such as knowledge of the Sustainable Development Goals (SDGs), social entrepreneurship, gender equality and so much more into his new stories. Kachi Nwani is currently working on Akiddie, an online library where young children can pay a subscription fee as low as $2 and access an e-library of about 30 books.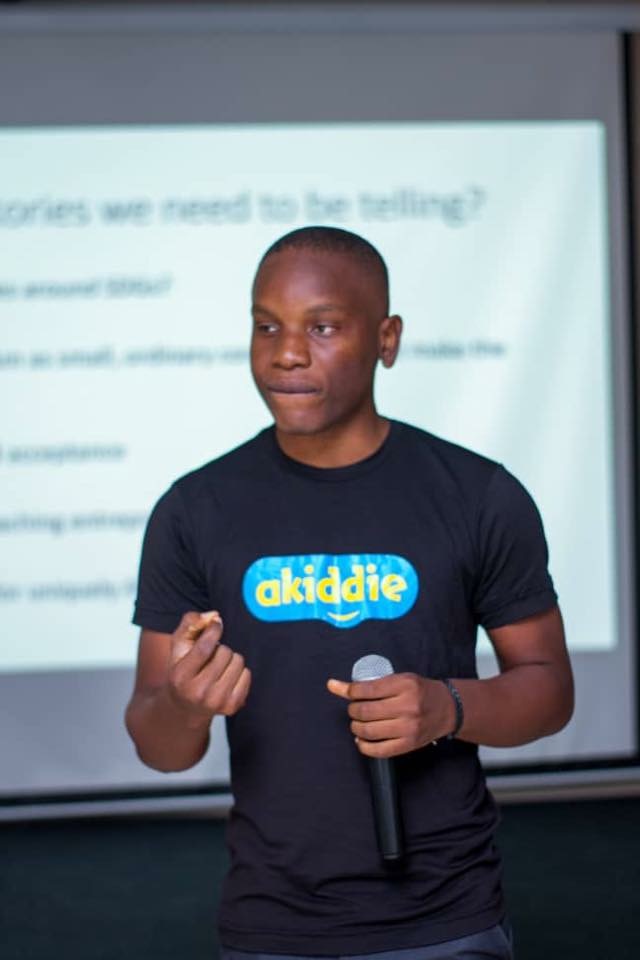 Dominic Dominic Onyekachi popularly known as Kachi Nwani, can best be described under different labels such as a social entrepreneur, debater, outspoken feminist, writer, and his least favorite description, being 'undergraduate.' Kachi currently studies Information & Communications Engineering at Covenant University and also serves as the President of the Covenant University Literary and Debate Society.
As a debater, his journey into the world of debating was almost accidental. But in 2018, Kachi became the winner of the 2018 edition of the All Nigerian Universities Debate Championships. To him, winning didn't happen without the work, resilience and dedication to learning.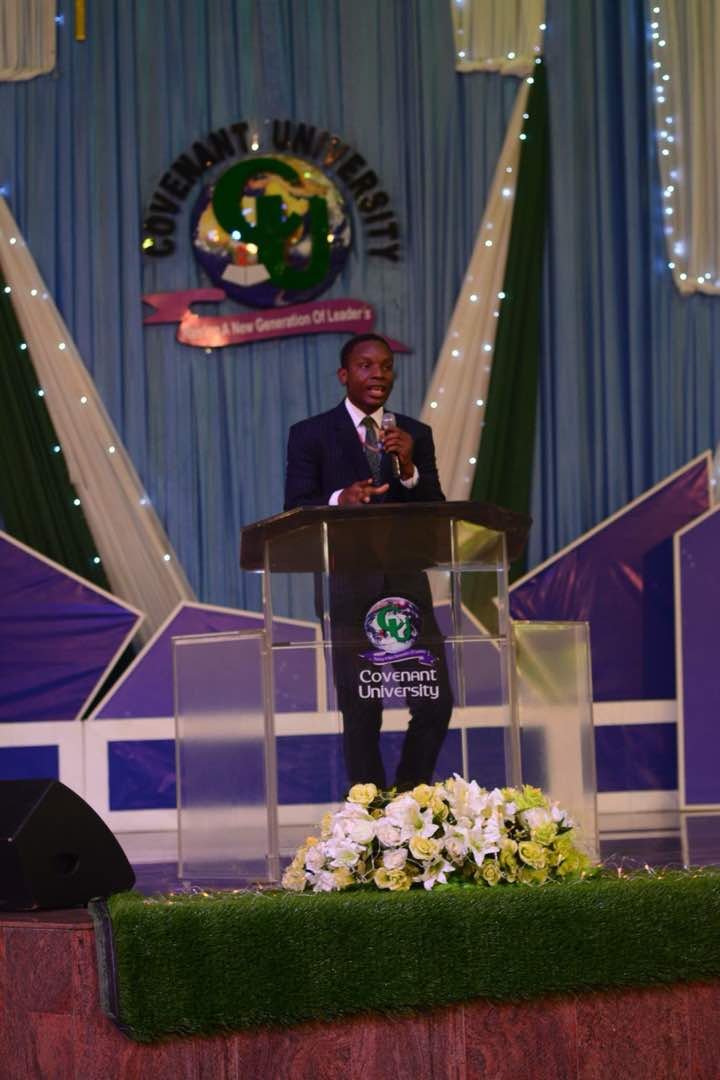 On speaking about the lessons which he learned from debating, Kachi remarks that:
"If there's anything debate has taught me, it was the ability to properly interrogate all the assumed truths in my life. I began to see social issues in a different way. I began to see how really oppressed women were. I gained a deep insight into the rights people should have. Much more importantly, debate not only opened my eyes to these issues, it trained my voice to be able to talk about them. It made me aware of my responsibility to reject these things. If there's any one single thing I have engaged in that has been responsible for my intellectual growth and my outlook in the world, it would be debate. Because by forcing myself into the shoes of people and minorities I would normally not think about, I was able to gain an insight and question a lot of my pre-assumed truths."
So far, he has been to over 9 debate tournaments and it was while serving as the president of the debate club that he got nominated for the prestigious SUSI SL 2017 scholarship, giving him the ability to meet and network with even more people across West Africa and the world.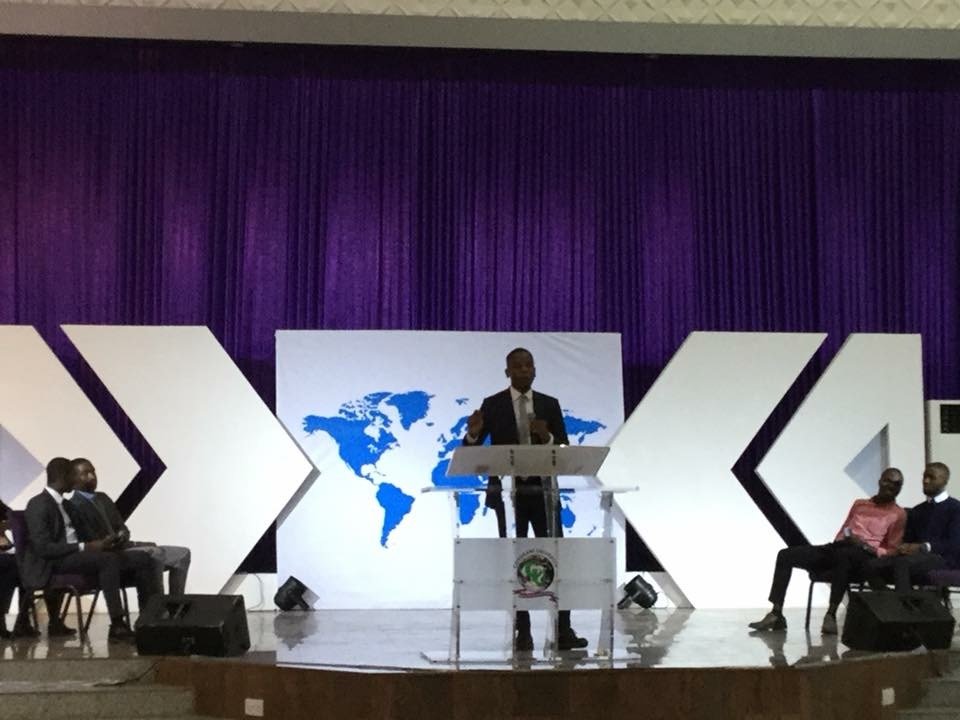 Kachi has published two children's books on Amazon titled King Hare and Whistling Lion. When asked why he chose to take the unconventional storytelling path, creating educative stories and female characters who break glass ceilings, he responded by narrating this story.
"My sister asked me to help read a story to my niece. I went to her mini library and tried to pick a story to read to her. I found out that most of the stories I had to read to her were problematic. The female characters always had to be saved by a prince charming. The highest actualization for her characters, Cinderella, Rapunzel was to get married to prince charming. Somehow, all the stories tied her ability to actualize to the existence of a prince charming and told her that it was her life mission to seek him out, or hope he comes and rescues her, never that she could solve her own problems.
I found it problematic because I wanted my niece to be a strong, independent lady. I was never brought up to believe that I couldn't be happy if I didn't marry and I didn't want my niece to be told that, simply because she was a girl. That narrative implants a subconscious glass ceiling to what she can aspire to achieve and I knew I had to change that.
Much more importantly, I realized that the stories we tell children are outdated, the stories we told children 200 years ago can't be the same stories we should tell now because the issues have changed. Children need to be told about the environment, about tolerance and acceptance, about entrepreneurship, about the SDGs all while retaining the magic and glam in children's stories. Superheroeism has to be redefined as an objective and committed approach to solve a problem in reality, like picking and recycling plastic bottles to make sure the environment is safe, not just a fantasy of flying humans stopping aliens.
The two books I published on Amazon, King Hare and Whistling Lion, pass a different narrative. They talk about the issues that we should be telling children now while retaining the glam and fun in children's stories. These books are the first phase in building my startup, Akiddie, which would be an online platform where children can access these books and video content that talk about these issues I have raised and avoid these subconscious glass ceilings I've identified.
Finally, my stories have characters that look like my niece, bear the names she's familiar with, eat the food she eats. I felt it was really important that African children be able to access literature that comes from a place they can relate easily with. African children and children of color all over the world need to be represented in literature, non-African children also deserve a literature that educates them about Africa and the many other diverse, beautiful people that live in the world. I feel my books satisfy a need for everyone else, for African children, representation and education, for non-African children, an early introduction to and education about the diversity in the world."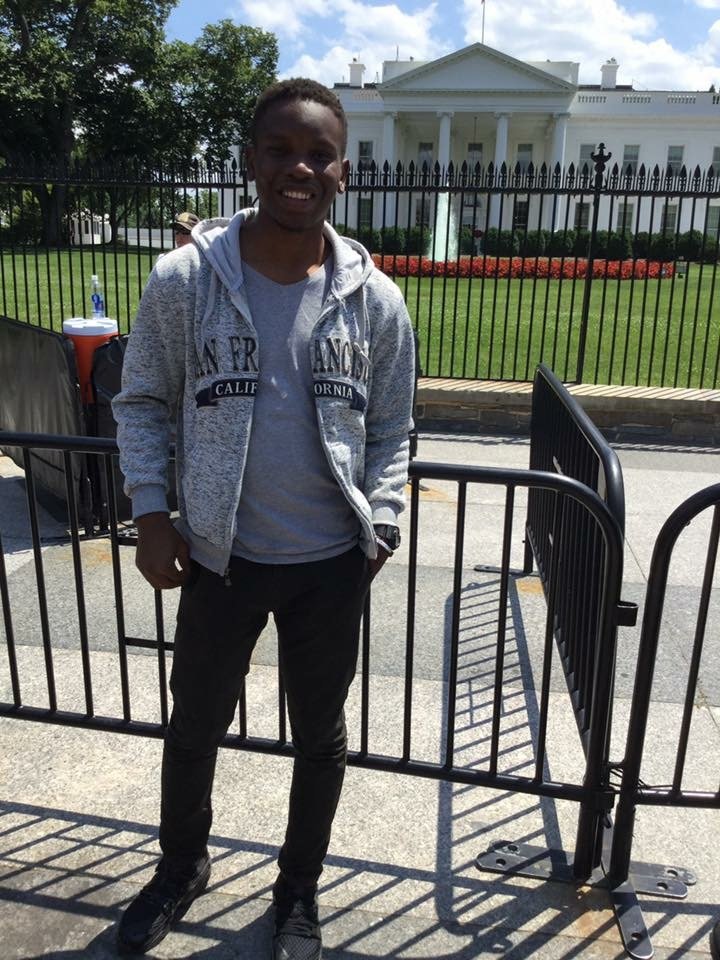 On leaving a legacy before he dies. Kachi also shares that,
"Once, we were asked to write what we would love to achieve before we died. A friend of mine wrote:
That struck a chord and redefined everything I wanted to do. So I realized I want to die empty too. I want my legacy to be the people I have impacted in my journey to where I'll prefer to go. In my struggle to be the president that solves the big problems, I want to be that guy that solves the little, little problems in the life of so many other people I'm lucky to meet on the way. My greatest assets are the people around me. I want my legacy to be the profound transformation in their lives because they met me in some way."