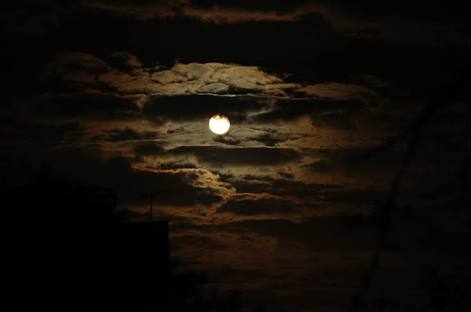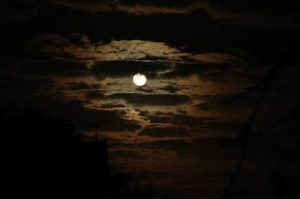 I was there when they came to take him away. The soldiers in uniform. My mother screamed and wailed as her friend Ugboaku tried to restrain her. The aged men in our kindred all gathered in our compound as they heaved their shoulders up and down, shook their heads, and kept looking up at the sky as though seeking answers from their chi. My father remained unperturbed. His countenance remained blank and no one could tell what he had on his mind. Just like him, I was indifferent. I felt my mother was exaggerating the seriousness of the situation. My father was going to be a soldier fighting for our new Jerusalem. I wondered why that should call for mourning. The soldiers who stood by the truck waiting for my father to sit in the back before they would zoom off raising dust that could blind anyone looked smart. Their uniforms seemed to bestow upon them an unusual kind of authority. One they wouldn't have if they wore clothes ordinary people like us wore. They hardly spoke and I tried to imagine how silly my father would look making gestures with his hands and sending incomprehensible eye signals. They all wore glum faces and somehow that dimmed the brightness of their uniforms.
It all began when Dee Thomas came to tell us what he had heard on his pocket radio the day before. Since the war started, he was the only one kept us abreast of happenings and events because he had a radio. His son had sent him one from Asaba. He came to our compound that evening telling us about the General's resolve to recruit all the young able – bodied men into the military. My father only shook his head slightly as he said inaudibly Chineke zo ba anyi.
After sometime, the presence of military vans patrolling the village became rampant and we all were apprehensive; soon enough the capture of young men who refused to voluntarily give themselves up for recruitment became the order of the day. My father happened to be one of them.
The village had gradually become desolate with only aged men, women, and children who stayed in their houses to mourn their sons and husbands on the battle field who may never come back to them. Women and children no longer went to their farms, the bush tracks became very lonely, the birds in the trees and crickets in the bushes suddenly became silent and lovers were no longer seen loitering along the path that led to the stream. Talking about lovers; I missed Obinna.
That day, my mother had sent me to deliver a message to his mother. She had gone to the market and I met Obinna and his younger brother at home. I dropped my mother's message with them anyway and hurried to leave. I detested the errands my mother sent me to Obinna's mother because somehow, I often left their house feeling embarrassed. She never ceased to slap my buttocks or jiggle my breasts with her hands even in the presence of her mischievous sons as she feigned suprise at how much I'd grown.The look on my face should have sent my message across but unfortunately Obinna's mother was not one to look at people's faces when she carried on with her mischief. And she birthed two sons who were her exact replica.
Few minutes after, I heard someone running after me and shouting out my name. I turned back only to find Obinna's younger brother, Chiedo pursuing me like a leopard would pursue its prey. The moment he caught up with me, he began to giggle. Just as I was wondering what it was all about, he whispered something in my ear and ran off even before I could question what he'd just told me. I did as I was told as I went to wait for Obinna under the big mango tree that was on the lonely path to the stream. He was there in no time and even though I had a hint what it was all about, I pretended I didn't. But that day, we left together holding hands and basking in the euphoria of having found what we had long awaited.
The first time we did it I was slightly embarrassed and shy as I found it difficult to even look him in the face. But subsequently, I threw caution to the wind and gave myself up to enjoy that bitter-sweet pain I almost always yearned for now. He was fond of playing with my breasts and so i didn't pay much attention that day when he continually squeezed them making my nipples as hard as rock and sending shock waves down my spine.
"Nnennaya, let me make you a woman," he'd told me.
My eyes only widened in shock and excitement. I didn't quite expect that. Before I could give my approval he'd stripped himself naked unleashing a beast I was so embarrassed to see, I remember covering my eyes wondering the next move to make but he helped us through it all and with each powerful thrust, together we were lost in a world where we both only existed.
Now, Obinna too had gone to war.
My mother was still grieving and by now the war had become very intense. We knew because we often heard bomb shellings not only in the middle of the night but also during the day and sometimes we'd see very thick clouds of smoke rising from afar off. That reminded me of the story of Moses and the burning bush that Father Nwele had narrated to us during one of our baptism classes. We also knew about the war because Dee Thomas and his radio told us so.
And for the first time, we were thankful for the remote nature of our village.
Every morning we trekked several miles to the nearest relief center to get food for the house. Even though we used to have garri which seemed like what would last us for a lifetime, yams and palm oil, my mother often insisted we trek to the center to get our own share of food items we considered luxurious -tins of milk to serve the protein needs for children growing big bellies, sardines, stock fish, and sometimes even loaves of bread. These were the bonuses we got as a result of the war. But now, we'd ran out of garri, palm oil, yams or even kernels and so getting food from the relief centers were no longer considered bonuses.
The only government secondary school miles away from my village had been converted into a relief center and in no time became a bee-hive of activities. Women who brought along with them their malnourished children to gain sympathy from the officials in charge of the food supplies often slept outside the gate overnight with their trays and pans to gain easy entrance once the officials resumed food distribution early the next morning. Sometimes the food supplies arrived late so we'd all have to wait till afternoon murmuring and grumbling.
Weeks had passed after my father left and getting by everyday became even more difficult. Ogbonna had began to pay frequent visits to our house. I chose to call him his name because I loathed him. I didn't think he deserved the 'Dee' before his name. He was my father's friend even though he was much older but how he managed to form a bond so strong with him was what I just couldn't fathom. Ogbonna talked too much, he laughed too loudly, and never behaved like other visitors did. As children, we were taught that when you visit people's houses, accepting food or other edibles was a heinous crime and even when invited to eat, you should politely decline. Except of course, with the approval of our mother. I wondered why Ogbonna's case was different; he often requested for food or palm wine whenever he noticed that my mother wasn't making any efforts to offer him 'kola'.
Akpiri ogologo.
Now, I couldn't quite place the rationale behind his incessant visits even now that Papa had gone to war, the way he strolls lazily into our compound every evening and even why and how he suddenly became qualified to scold us even in the presence of our mother. Ogbonna's sudden attitude baffled me but Mama's baffled me more. Unlike the Mama we knew, she'd grown so tolerant, so accommodating ; towards Ogbonna. Whatever happened in such a short while, remains a mystery to me. She no longer complained about his gluttony neither did she seem to have problems anymore with his presence and even more suprising was the manner in which she always told him to 'speak' to us whenever we misbehaved . In a short while, he became a 'father figure' to us. Mama chose it to be that way but I only loathed him more.
Once, I heard him talk to Mama about how he lost his wife few months after he married her and his firm resolve thereafter never to remarry and some other time he mentioned something to her and the glee in Mama's eyes was one I only saw whenever she sold out all her goods at the market. Whatever charm that haggard Ogbonna used on her, it sure was a powerful one.
"Nnenna! Nnennaya!!" My mother called out to me very early one morning. I answered from the backyard as I ran to where she sat hoping she wouldn't scold me for not answering my name in record time.
"Nne you will run to Dee Ogbonna's house now. Tell him I sent you. He'll understand". My mother said
"Isi gini?"
I asked my mother pretending not to get her message. I began to wonder how and when Mama begin to deal with Ogbonna. I wondered how to tell him my mother sent me to him. And I also wondered how he'd understand what I meant.
"Are you deaf?" My mother barked. "Go and tell him as I've said. Ngwa gawa osiso".
I obeyed and hopped to the Dee Ogbonna's house to deliver her message. Everyone knew his house and knew that the door to the large corridor was always open—even when there wasn't anybody at home. But however, today, the door looked securely locked and I wondered what took him out. It was for my own good, I thought. It meant I wouldn't have to deal with him or face his unending barrage of questions. As I made to turn, something struck me. His walking stick lay carelessly just in front of the door. Very strange. Where would he possibly be without his walking stick. Well, maybe he was at the backyard, I thought.
I strolled lazily to the back of the house, hoping to find him there while I cut few onugbu leaves growing by the walls of the house. Today, I counted myself lucky because in these times, one didn't get to stumble on onugbu or ugu leaves anymore.
I noticed the deserted nature of the environment and everything in sight seemed dry – the leaves that lay helplessly about occasionally flying with the wind, the bark of the orji trees, and even the air I inhaled. And I began to wonder if his chi decided to sap moisture off everything around him.
As I walked to the backyard, the dried leaves that were gradually forming a levelled heap rustled. I tapped gently on the piece of wood that served as his bedroom window.
"Onye?" Came the stern voice from inside. "Who is that?"
Suddenly, I lost the will power to stand this old haggard man who had mystery spelt all over him. Just as the window flung open, I crouched to the ground and held my breath for a few seconds. Instantly, I didn't care anymore and just as if I was signalled by a whistle whose sound only I could hear, I ran. He saw me. Yes I know, but I just didn't care.
I nodded in the affirmative when Mama asked if I delivered her message. I lied, but then again I just didn't care. He came around later that evening and the mischievous silence between them left me in a state of awe. They both disappeared into Mama's room – as usual; only that this time the creaking sounds of Mama's spring bed kept me awake most part of the night.
Days turned into weeks and it began to dawn on me that something was amiss. My mother hardly woke up to beat the rush at the relief center anymore, she now slept like one bitten by the sleep bug, she rarely spoke and the rate at which she spat saliva disgusted me. One calm evening, Daa Mgbafor's visit to our house confirmed my fears. Daa Mgbafor was the village traditional midwife.
…and the announcement came. Dee Thomas ran into our compound like a sprinter with his pocket radio held firmly to his right ear. He summoned everyone out telling us that our own Biafran troops had surrendered. I tried very hard to listen to the smooth baritone voice on the radio making the announcement but I couldn't make anything out of all I heard. I wasn't particularly sure what to feel, so I chose to be indifferent. So was Mama.
The day he came back in tattered camouflage and dusty feet with eyes sunk in its sockets I knew a lot more was to come back with him. Mama's bulging stomach, our sad faces, and even our hearts spoke to him in a manner he understood perfectly. We didn't need to speak with our mouths. Our hearts communicated perfectly and it told him the stories that otherwise would have remained untold…
By Amaka Ekezie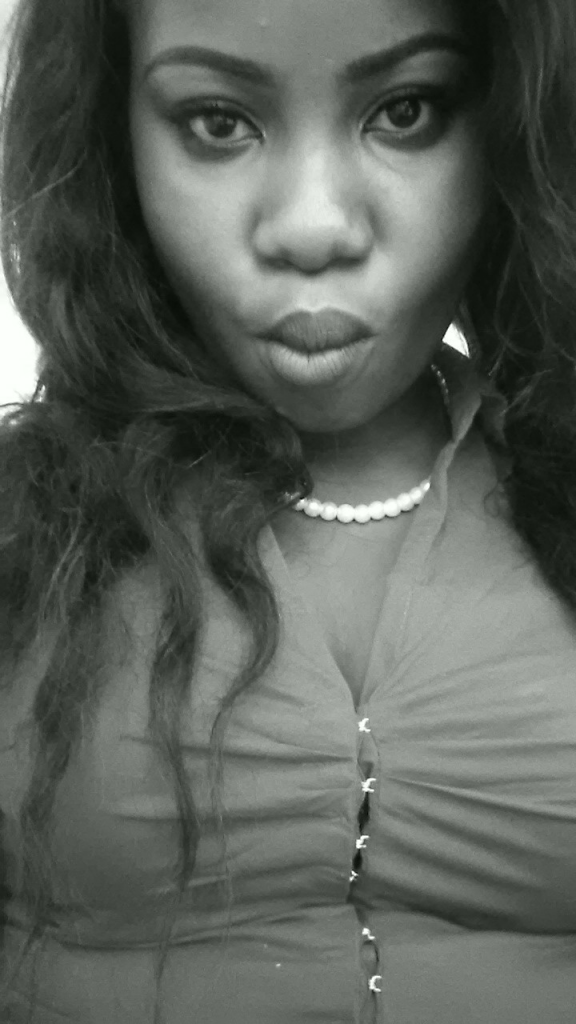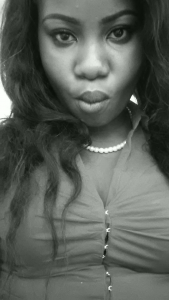 Amaka Ekezie holds a degree in International Relations from the University of Calabar. She's an aspiring writer who loves to read and she boasts of a firm belief in God, in books, in chocolates and of course, in everything beautiful.