Keep yourself going with this quote. Sometimes, we need people to direct us in life.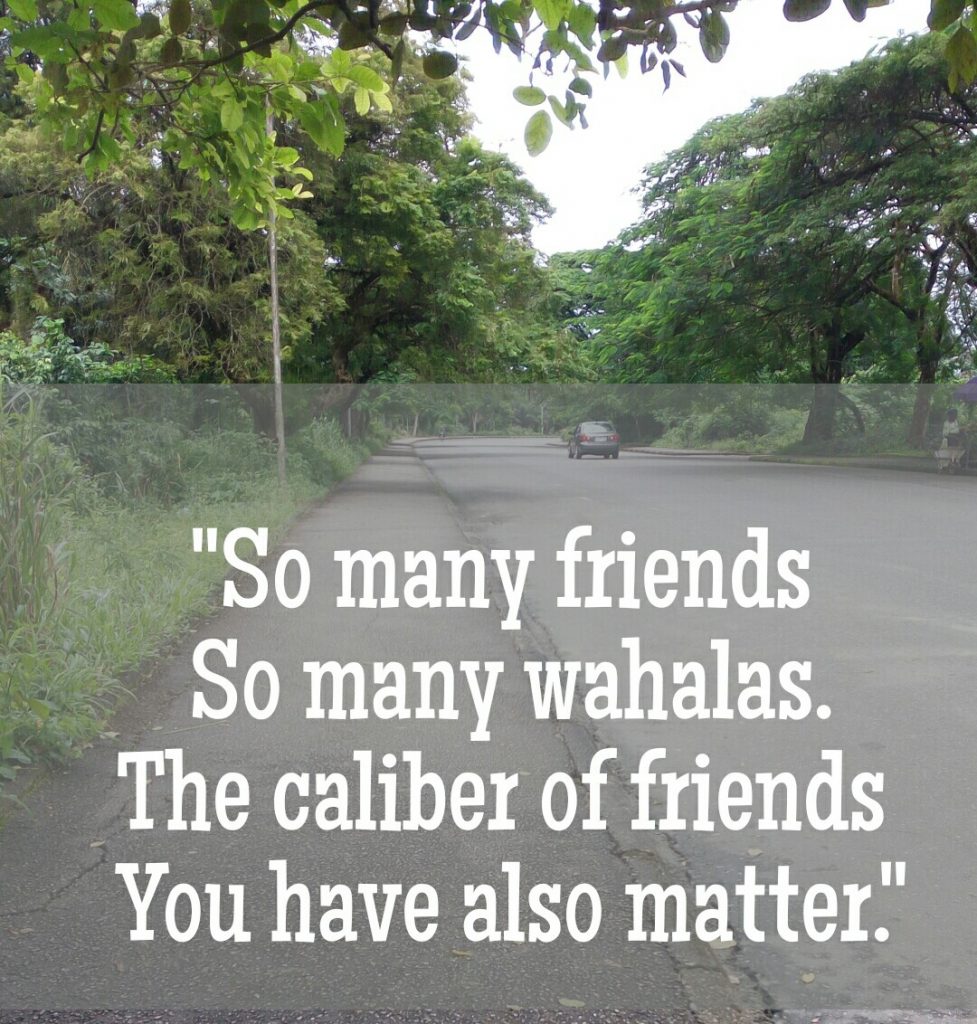 "So many friends so many wahalas.
The caliber of friends you have also matter."
Let me tell you a small story, if you want to listen to it anyway.
I have a friend called Anthony Alaribe. Sometimes I wonder where he gets all his knowledge from. He seems to know everything about everything, he knows even more about literature than I do and he's a programmer. (Come on! Not fair!)
Every time I stay with Anthony, I learn a billion new things. I wonder if he ever learns anything from me (laughs). All I do is listen while he teaches me.
This friend inspires me. So, do you have any friends who inspire you as well?
Yours truly,
Mira Morah.