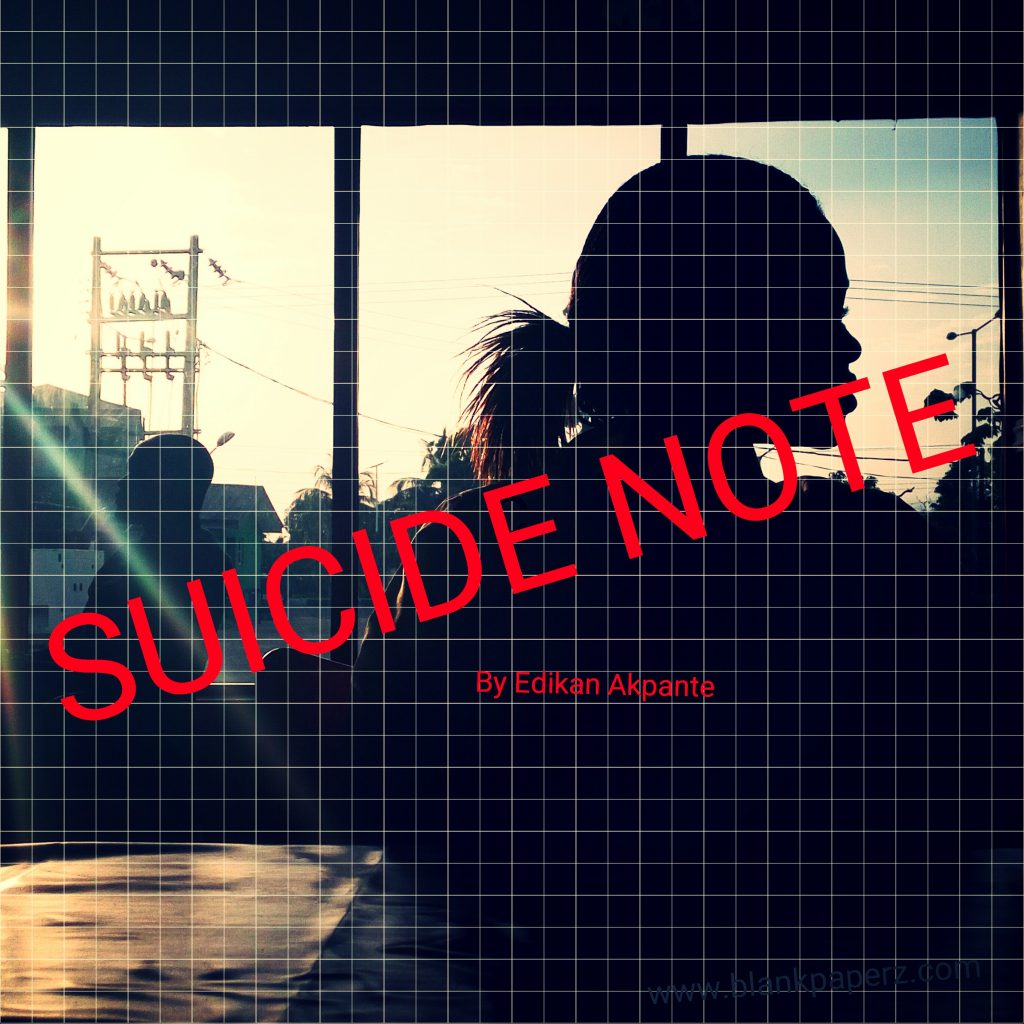 "Becca can't die like that!" I thought. But the doctors confirmed that she was gone and gone forever. The Police man arrested me as a prime suspect but for the autopsy that showed that she killed herself, by hanging. And I was freed. Nigerian Police, a force I so detest for their always harassing and intimidating innocent ones without proper investigation. I didn't show them the letter.
As I lay on Becca's mattress, in the room Becca and I once shared, our room. My tears wouldn't stop flowing as I think of my now late savior, that girl who took me in with my baggage of problems or what I thought were problems, when she had packaged and carried a bigger burden than I would ever have in this lifetime, all alone. I only wish she had spoken to someone. But after the humans she trusted and looked up to failed, I guess my friend couldn't trust another, their sneers and gossips. But she forgot or probably doesn't know about the Almighty, faithful, Loyal, loving friend, called Jesus Christ. I cry for my friend! At least she is away from this wicked world, but I just wish so many wishes now.
The storm and wind outside threatens the whole environment and our building shakes from this force. People hurry to lockup their stalls and children run to their parents and safety of their homes in fright. The Thunders and lightening seem to banter with the dark clouds but I am too immersed in my sorrow to notice or get perturbed by the world outside our room, rather Becca's room.
THE END
By Edikan Akpante
About Edikan
My name is Edikan Imo Akpante. A student of English and literary studies, University of Calabar, Calabar. I love telling stories. I believe that through reading a story, one can see oneself in the characters and get to understand oneself better and why her or she acts the way s/he does.