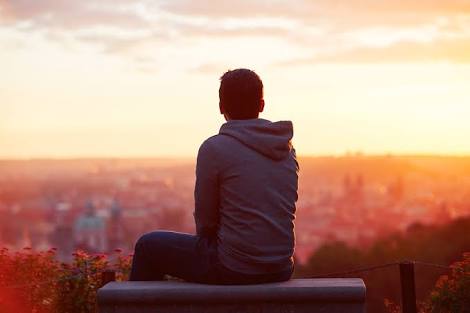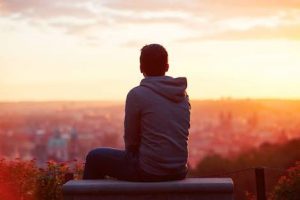 On that fateful day, the rain came down in torrents, so much that one would think that the angel kept watching over the tap in heaven had slept off.
Wale stood in the middle of the deserted road leading to Lewis Street, contemplating whether or not to continue his journey. His shirt was weather-beaten and he was soaked to the skin. Here he was an outcast in his own country when he was meant to be in the comfort of his home with his wife and kids but no, Wale could not bear to look at his wife and inform her of the loss of his job.
How was he going to explain to his kids that they could no longer eat what they liked? How was he going to settle his bills? All these questions and more flooded his mind with each trying to gain superiority. Wale quickly remembered how his boss called him that morning and broke the news about him being relieved of his duty and the news hit him like a dynamite placed on a mountain to aid volcanic eruption, so he decided to forget his sorrows by going to the bar.
At this moment, he had no one to turn to or confide in, he wasn't heavily drunk but he could feel the bang in his head. He took some few steps forward away from where he was standing and just then a taxi driver narrowly escaped knocking him over.
"Fool, you are looking for who would kill you right?"
The taxi driver said as he zoomed off. Wale did not bother answering him, at least that would have ended his miseries, he thought. As he moved forward, Wale saw a building almost as tall as a skyscraper and so as he got to it, he began to climb menacingly, whispering inaudible words to himself. It was obvious that his predicament had taken a better part of him and it seemed like he was losing his mind.The sun had gone down and darkness was fast approaching. A loud cry of an owl could be heard from a distance indicating a sign of bad omen and impending danger. The environment was unusually quiet and the rains seemed to have stopped.
Wale had gone far up the building when he suddenly let go of the interlocking metal of the building falling down with a heavy thud. His lifeless body was found at the foot of the building the next morning.
By Julius Deh
About Julius
Deh, Julius Prince. Student of English and literary studies, university of Calabar.
First child and only son of the house surrounded by 3 Pretty girls…
Loves meeting people, watching movies and impacting lives, above all, loves Jesus so much.
Special talents include singing,acting and writing.
Philosophy in life is that you must discover why you are on earth and make sure you fulfill such.