So today 28th December 2016. It's a couple of days to 2017, and while a lot of people have not failed to express their enthusiasm, I do not think I am so excited about it, though. Do not get me wrong. I am quite optimistic about the New Year, but you know that feeling you get when you about to start a new project you know you are going to have to fail at before you can eventually succeed? That lump in your throat and that sickness in your stomach? No? I guess it's just me then.
My 2016 was a very bitter-sweet experience and I have learned a series of lessons. In fact, When Mirabelle asked me to write this, I was really excited as I had been thinking of the year in such a way as a man thinks of his past, in order to decide his future.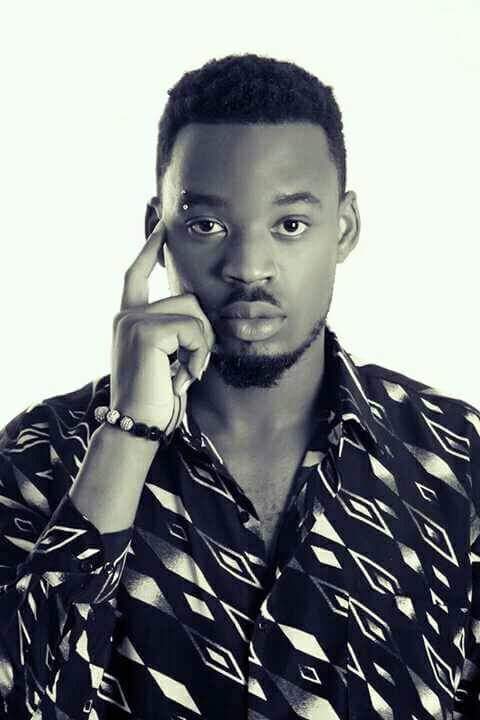 My first memory of last year was in the early hours of 1st January. I was at my aunt's house and I had been grateful that they did not decide we go to church to spend the New Year's Eve. It is a tradition in Nigeria that the first hours of the New Year be spent in God's presence. It was the time Pastors threw sweet prophecies into the clumsy church air that should have an impact on the remaining hours of the year. If you were not in the church building at this time, you probably did not like good things: you might be a demon.
My aunt and her husband were far from being demons, though. Their house was really far from where they attended service. Calabar is not safe enough to risk attending vigil so far away.
Before I drift off, it was this night I decided that I wanted to be more assertive with my personality. Before then, I had been, I would not say introverted but rather, inward-focused. Many believed I was weird and I was afraid to let them know how many demons really haunted me. Ever since I was really young, I had been treated differently, in not so much a good way. Lately, I had found a way to hide as I tried hard to be normal. That morning, I decided to not hide anymore.
I remember sending Happy New Year text messages. Lol. It was the first time I was participating in this ritual that seemed to excite everyone, maybe the last sef. It was so creepy, but I was determined to be an open person so I called a girl I had just met, I can't remember her name. I had intended to wish her a happy new year, turned out she was freaked out but tried not to show it. I sent Steve, my friend, a text. He replied: "Lol".
This has been the best decision I have made in my life.
Being really open about my personality was not an easy thing. Everybody thought I was a queer person, and they were probably right. The first step would have to be to accept my queerness, and hang it around my neck like a medallion. It was who I am. This would mean that most people would be afraid to accept me as nobody is comfortable with anything they cannot comprehend. I had to accept this as well, with a kind of understanding and patience, the same kind of patience that an adult has to have when walking a child through hell.
You see, nobody is really 'bad'. We all just have that queerness inside of us. Some of us are only bold enough to show it without caring what society may think. Initially, society judges or tries to place you in a stereotype. When society, however, finds out you are only concerned about your opinion about yourself, they accept you and appreciate your lack of conformity: Maheeda, Tonto Dikeh, Chimamanda Adichie, Beyonce, Jay-Z, Kanye West, Andy Warhol, Frank Ocean, Charley Boy, Denrele, Bobrisky, Pentatonix, Cobhams Asuquo, Linda Ikeji, Oscar Wilde, Will Smith, Jada Pinkett, 50 Cent, Willow and Jada Smith, Kim Kardashian, Black Chyna, Yela Wolf, Mark Zuckerberg, Steve Jobs, Donald Trump, Buhari,; the list goes on. Everybody that has ever created something did so by being assertive and letting their weirdness run free. They understood that this is the only way they can be truly creative.
In Africa, this is a little bit difficult. We live in a part of the world where expression is a bit limited. You have to dress in certain ways, speak in certain ways and be certain kind of people, to be accepted. Yes, it happens everywhere in the world, but in Africa, it is concentrated. Young people find it difficult living to their potential. It is so bad that most youths believe that the only way they can truly express themselves and their style is if they are doing music:
"Ahan! Why is his hair like that?"
"Don't mind him, sir, he is a musician"
It is like being a musician is an excuse for being radical. No wonder everybody wants to be a rapper.
I think I have one of the coolest moms in the world. I had just pierced by brow and I was wearing the snake-bite ring. I told her before I did. However, she called me and tried to make sure I knew what I was doing.
"Ogala, you realize that you would not be able to get a secular job, or run for a political post with this thing?" She was really concerned. She was right, but not entirely. The truth is if I was really good at whatever I do, I would get gigs, no matter how queer I look. It might take more time, but I will eventually.
The country we live in needs a lot of reviving, but this cannot happen as our parents are still holding the steering. Things are still being done in the old way. They do not trust the youths. Our queerness is too strange for them, and they do not think we are capable of taking Nigeria further as if their methods have yielded so many results.
However, they are right. All we do is sit down and accept stereotypes. All we do is lazy around and conform to their judgments. Did you know that Ali Baba is the biggest comedian in Nigeria now? Did you know that his father forbade him to become a comedian? Do you know that he and his father have reconciled, and even forgotten they once had beef? Same thing with Fela and Charly Boy. Society would always find a way to accept you when they realize you are valuable. Great industries have been founded on queer personalities. Can you imagine where America would be without the LGBT community?
We would never be able to stop society from stereotyping us because we are queer, men, women, children, dreamers, non-dreamers, leaders, followers or just existing. Fighting against it sef is just total waste of time. The best way to go about it is to accept the stereotype and then break it. Christianity boasts of transforming people to Christ, but I do not think they preach the most important message that transcends Christianity and, in fact, any form of religion: Be like Christ; let society throw stones; let them whip you; let them put you on a cross; let them kill and bury you because you are going to resurrect; you are going to descend to hell and ascend as a god.
I am still on the path of being assertive with who I am. In 2017, I plan to come out all the more. I am not thinking of the consequences because I realize that I am phoenix; I am birthed from my own ashes.
Imanuel Ogala Osoka