Elizabeth Ita is many things but thankfully, with the help of mentorship, she has been able to group these things into three categories: product, health and design (PHD).  Everything she does revolves around these 3 things. When she lost her father several years ago, she had a tough time processing this loss but in that process, she found purpose in her pain and Stilt Ng was born.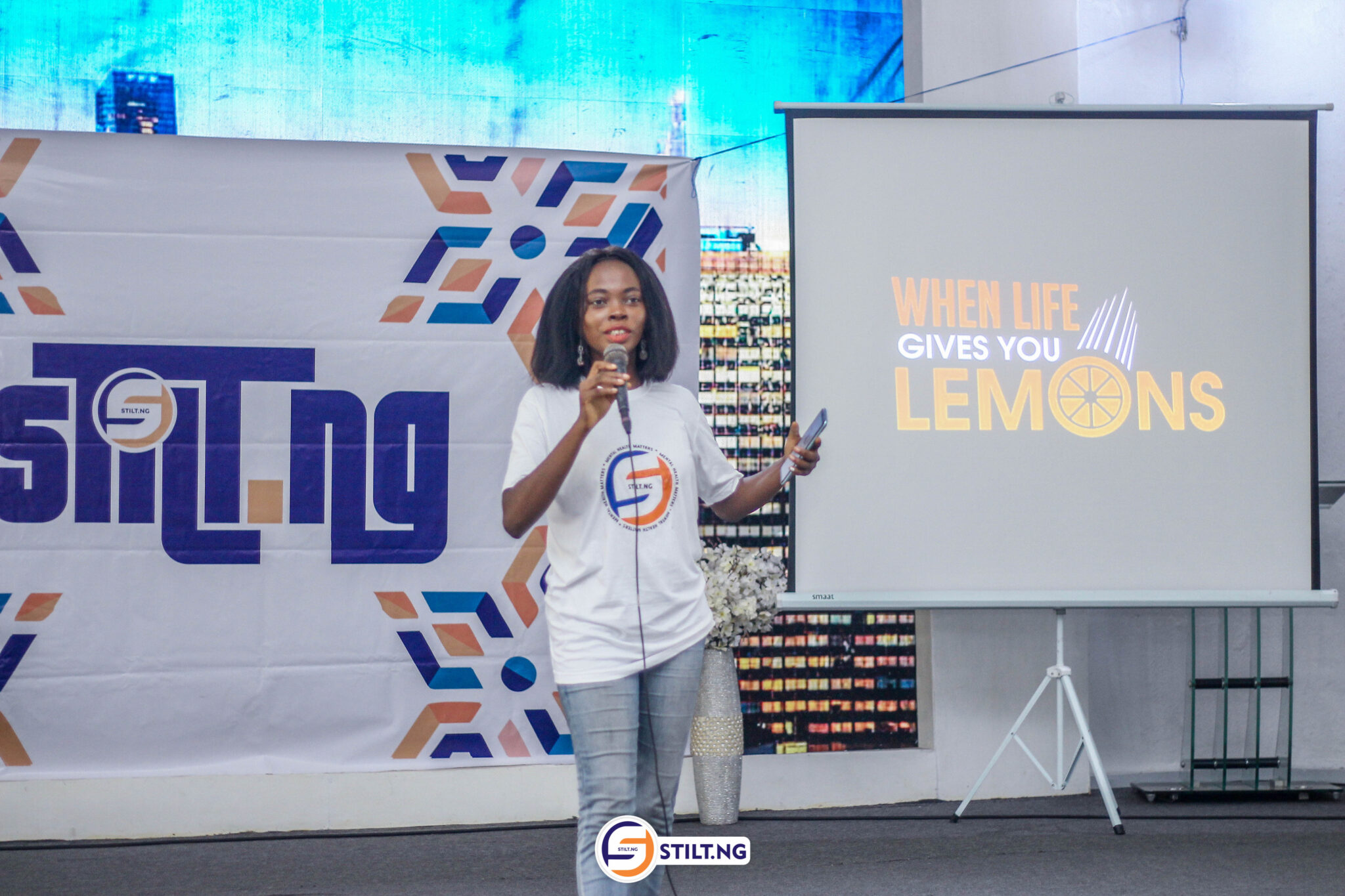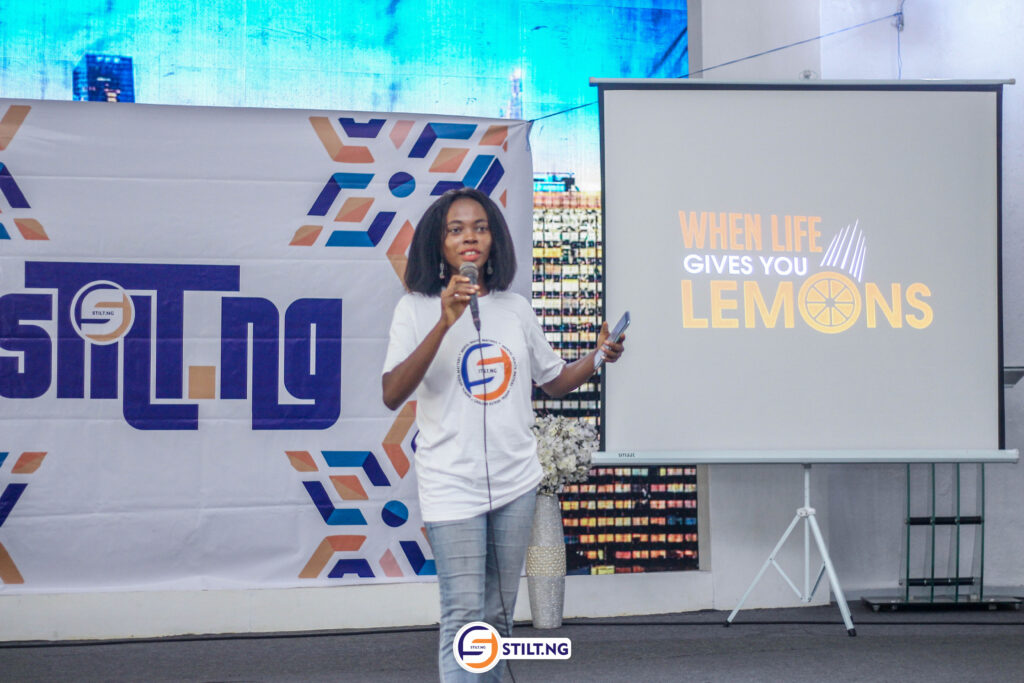 What someone's life might look like on the outside isn't always an accurate depiction of how they feel on the inside.
What part of your life experience would you alter if you had the chance to?
Knowing how my experiences have shaped who I am as a person, I am not sure I would change a thing. I have had regrets and I have made mistakes, but I have drawn lessons from them. My guiding word for many years has been a passage in the Bible (NLT Translation) that says, "I will guide you along the best pathway for your life. I will advise you and watch over you". (Psalm 32:8). Because of this, I have always held a strong conviction that everything happens for a reason and I have made peace with my past. My dad died and I spiraled, but in that process I found purpose in my pain and Stilt Ng was birthed. I lost opportunities, but it taught me to be more proactive. I have encountered challenges and made mistakes but I am stronger. I am glad with where I am on my journey and I am gunning to be a better version of myself always.
That's quite intense, I'm sorry about that. What shouldn't and what should we say to someone who's going through a lot of mental distress?
This is a very important question because many times, in a bid to be sympathetic or empathetic, we say the wrong things, our words don't convey our intentions and the person in distress may feel attacked or misunderstood.
Mental illness doesn't have a switch button a person can turn on or off at will. So comments like: "It's all in your head; snap out of it!" or "you're just pretending" can actually do more harm than good and inspire feelings of helplessness or worthlessness in a person.
Trying to downplay the person's feelings by sharing statements like "cheer up", "smile", "but you don't look depressed!" "You don't seem sad!" "This too shall pass." "Let it go." "You'll get over it", can sound like very supportive or affirming phrases, but they downplay the seriousness of the situation and the depth of the person's feelings at that point in time. It is also important to note that a person's look or appearance doesn't always tell that he/she is in distress. Some people may try to hide what they are feeling out of embarrassment or shame. It takes courage to share openly especially in climes where there is a culture of silence surrounding mental health due to stigma.
Also comments like: "It can't be that bad.", "It could be worse.", "You're being selfish.", "You think you have it bad…" can cause more harm than good. What someone's life might look like on the outside isn't always an accurate depiction of how they feel on the inside. Don't try to compare or shame. Mental illness is a highly personal experience. It is not a competition to see who has it worse.
What can you do instead?
You may find that the most helpful thing you can do in times like these is to listen.
If you have to talk, you can use phrases like:
"I appreciate you being vulnerable and telling me."
"I'm listening."
"Would you like to talk about this? Or is there someone you are comfortable talking to?"
 "What can I do to help?"
"I know this must be hard for you, but I know you're going to get through it."
"I am here for you. You're not alone."
Afterwards, you can encourage the person to seek further help and support by suggesting they join a support group or talk to a professional. 
In the midst of the good times, there have been many instances I have just wanted to throw in the towel. People expect me to be a strong-hearted superwoman and think because I run a mental health organization that I shouldn't experience any mental crisis.
I'm here for you! This is very detailed and thank you for sharing. Also why did you start Stilt? 
In all the times I have been privileged to share my experiences, I have always described my journey to starting Stilt Ng as one of finding purpose in pain. After losing my dad unexpectedly at a young age, I grew up under a cloud. Many people process loss and grief in different ways but for me it was a seemingly never ending spiral into depression. I had bright spots at different times in my life but it didn't take away the palpable heaviness I felt and carried for years.
Since I was an inquisitive child, I went on the internet to try to figure out what was wrong with me or if it was just peculiar to me. I discovered that a lot of people (mostly foreigners though) were sharing their experiences publicly. I then discovered mental health support groups. I had previously thought they were only for alcoholics as in Alcoholics Anonymous so this new knowledge took me by surprise and the seeds were birthed in my heart. At this time (October 2018), I had actively started volunteering. It felt good to feel that something I did could matter in the grand scheme of things. I pushed myself into it and I must confess, it helped my mental health a great deal. It helped me process a lot of things I was feeling and find an outlet to express myself.
Interesting…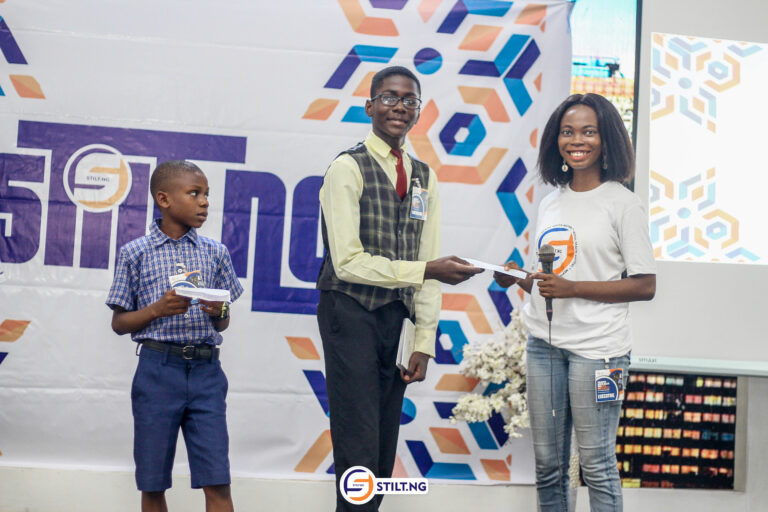 Around April the following year, I sat with a friend, Effa Owai, in one of those volunteering outings at American Corner and I told him about what I wanted to do. He was very supportive and he suggested the name Stilt. I fell in love with it immediately because it accurately described everything I wanted to do. Stilt is an English word that means 'one of a set of upright posts that support a building up above the ground or water'. From there, we mapped our first meet-up and outing for 27th April 2019. The theme was on acceptance. It was a topic on the journey I was on at the time. We had 12 signups for that meeting and just 4 people (my two friends and I inclusive) were in attendance. It was very discouraging. I had made my signature puff pastry, we had printed affirmations and cute posters for the wall and, of course, paid for the venue. I got a lot of negativity when I first put that poster out. 
People said things and so initially, I tried to hide behind the curtains and not put myself out there. I realised over time, however, that if I want people to share and understand what I was doing, I had to take the lead. I had to put myself out there. So consistently from there, I created a WhatsApp group and almost every other week, we had sessions on various mental health topics and people began to get responsive and share their experiences too. Our group has evolved to a large movement domiciled in 4 states (Cross River, Akwa Ibom, Port Harcourt and Lagos) in Nigeria and spreading fast. We have carried out many large-scale projects. We're growing and it makes me very glad.
So far, we have reached 36 schools and a total of 2,933 students in our mental health outreach programs. We have held two awareness rallies in Calabar, Nigeria to mark World Mental Health Day reaching thousands, several virtual wellness campaigns and online mental health education sessions with diverse facilitators, a photo contest, nature walk, 2 published magazines, 2 short films (one released and one currently undergoing editing) collaborating with D-Plots and Joseph Ita, support group meetings, several hangouts, projects through partnerships and lots more. Our work has even been featured in the Christian Science Monitor.
Memorable experiences 
I have had several memorable experiences in my work with Stilt Ng but I'll just share two. 
One: Last year's Children's Mental Health Week was an outreach style project in Calabar and Port Harcourt. I and a team of volunteers stormed several schools but one school in particular was so impressed that they served all of us lunch and gave us some money in an envelope. We ran that project on little to no funding so that moment was so overwhelmingly precious to us. It is also very endearing to see the joy on the faces of the children we reach out to and how much they're impacted by our work from the questions they ask to the personal experiences they share. 
Two: I was in my house towards the end of 2020 when I started getting congratulatory messages. I was shocked at this point and wondered if it was a prank. So I ask, and I am told, 'you've been nominated for the Future Awards Africa in the Health and Wellness Category' with some amazing people I admire. I think it's a joke so I go and confirm. It's true. I start screaming. It has literally been on my vision board. I run to the kitchen in a frenzy and my mother is visibly scared and trying to find out what's wrong with me. It was a wonderful moment for me.
In the midst of the good times, there have been many instances I have just wanted to throw in the towel. People expect me to be a strong-hearted superwoman and think because I run a mental health organization that I shouldn't experience any mental crisis. I am not that person. I cry when I am overwhelmed. I struggle with anxiety and imposter syndrome. There are times I have imagined myself not doing this. Eventually I discover that there's nothing I would rather do than this. I am grateful for friends that encouraged me to continue. Also my team members and volunteers who do the most. I am also grateful for everyone that has found courage to share their experiences, found family and gotten help through Stilt Ng. My mother has been my biggest cheerleader and I am grateful for her support as well. 
This is all exciting and now, who is Elizabeth Ita? What sparks her interests and what good does she want to see and do in the world?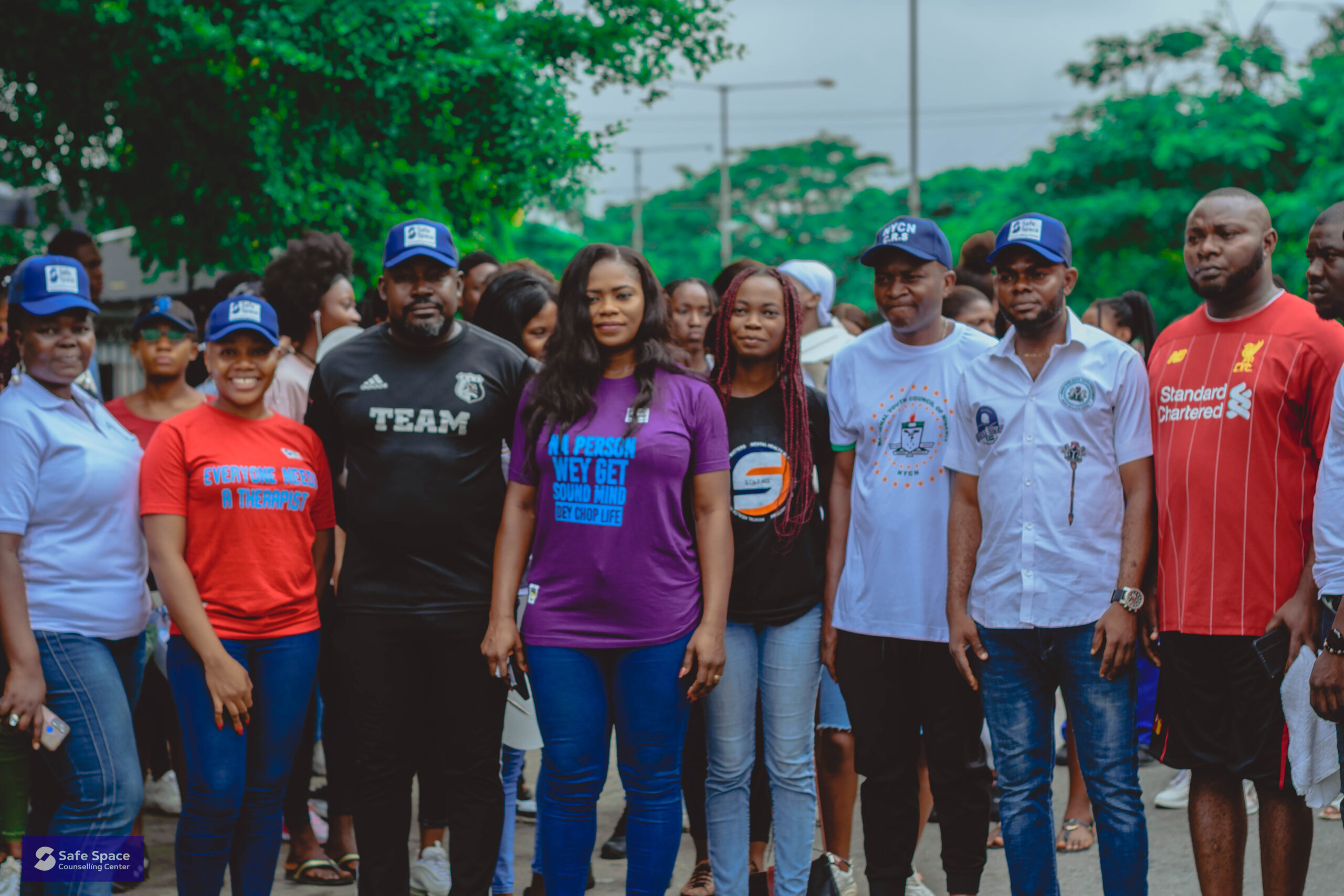 Elizabeth is many things. Very many things, but thankfully, with the help of mentorship, I have been able to group these things into three categories – Product, Health and Design (PHD). Majorly everything I do – work, learning and volunteering – revolves around these three things.
Regardless of the fact that I studied Radiography, I have been actively exploring the tech space. One of my long term goals is to pursue two Masters' Degrees in "Psychology" and "Digital Health", exploring innovations that can meld mental health, medicine, the internet of things, mHealth, IoT, and Augmented Reality (AR). 
As a lover of learning and continuous education, I have undertaken various online classes/programs and gotten certifications from the London School of Hygiene and Tropical Medicine, Public Health England, Product School, University of Washington's Department for Global Health, IBM, Harvard edX, Google, YALI, ITCILO, and many more.
I'm an ambivert. I love music (especially Gospel rap), great movies, cartoons and YouTube animated videos. I love good food and I have a very sweet tooth. I am very excited about little things. I am a super smiler and have been sometimes likened to the human version of an emoji. I love reading novels. I like to sit down and watch nature. It is therapeutic. 
My volunteer work is also very important to me. Not only does it give me the opportunity to support my community, but I've also learned valuable skills along the way. I've led projects and teams. Volunteering has given me a lot of fulfilment.
The future I envision is one in which Nigerians thrive in communities with reduced mental health stigma, where people can receive mental health education and have all round mental well-being.
And are there any new projects you're working on which you'll like support on?
Yes.
The closest ones are for World Mental Health Day on 10th October 2022. The overall objective of World Mental Health Day is to raise awareness of mental health issues around the world and to mobilise efforts in support of mental health.
Across our various locations, we will be running various projects to mark the event on the 8th of October (to include awareness rallies and meetups) but we will have one unified virtual event on the 10th of October to allow for inclusive participation across Nigeria and the world at large. We have reached out to various thought-leaders in the mental health space but for now, Mr. Richard Perera has confirmed his participation. He is the Founder of Mental Health and life. He is also a certified Mental Health First Aid Instructor in the UK and I am so happy that he has honoured our invitation.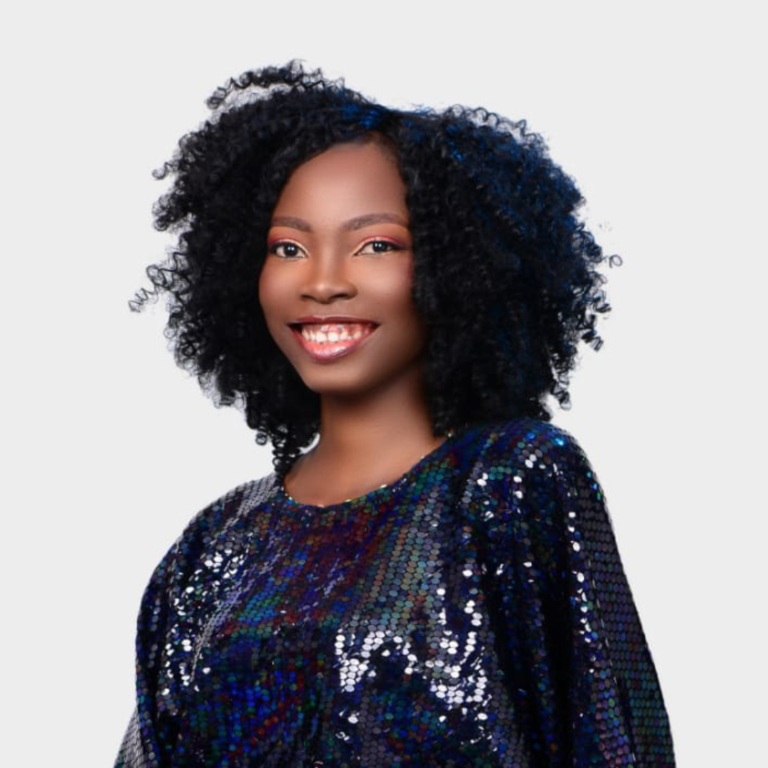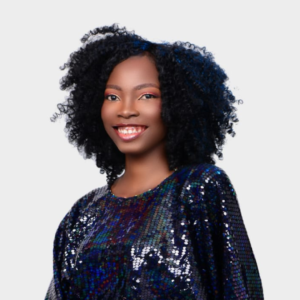 One very major highlight of this year's celebration is that, in addition to other locations, we're finally breaking into Bida, Niger State in North-Central Nigeria. We're still in the planning stage with this one but the project will take place in Federal Polytechnic, Bida, and will be a combination of mental health education and advocacy. It will take the form of a Seminar that will educate the students on mental health and on how they can grow mentally resilient. It will also feature a basic Mental Health First Aid Training by the Red Cross Society, Bida.
As a follow-up to this, I will be advocating for the provision of Mental Health and Psychosocial Support (MPHSS) services in the School and in the Medical Centre to improve students' mental health.
And of course, there's our Children's Mental Health Week in February next year.
Connect with Elizabeth Ita on Facebook, LinkedIn and Instagram.