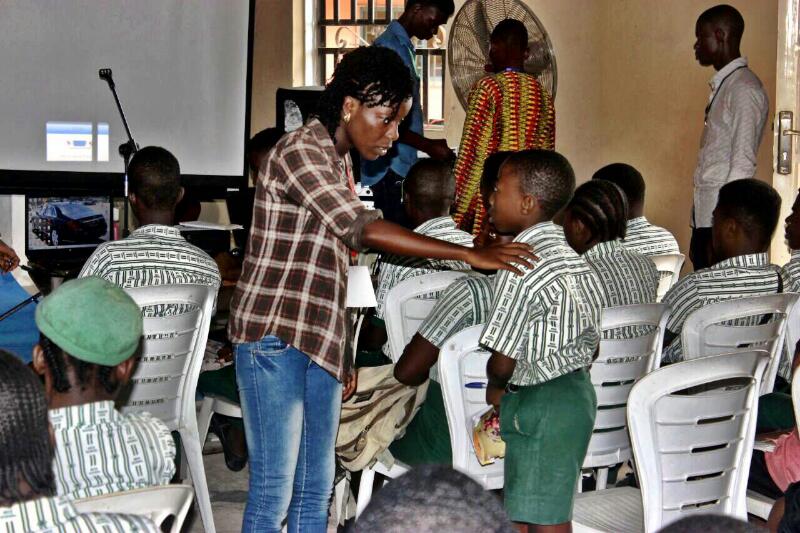 Volunteerism, strength, smiles and God Fearing are the first set of things that comes to my mind if I hear Mirabelle Morah. This lady volunteers her time and put others ahead of her, yet she never expect recognition for all that she does. She is selfless and full of energy. Those organizations and individuals you volunteer for know how they are lucky to have you as a volunteer. Because of all that you do and all that you are, you deserve a special birthday blessing from afar. Enjoy yourself and have a wonderful birthday. We appreciate all of the good work that you do here at Blank Paperz; Keep writing and keep inspiring me and all your many readers daily. Please know that you are appreciated, valued, and loved every day. You are so special and lovely; have a very happy birthday and enjoy your moment in the sun. And also know that to me, you are number one in story writing.
Heep Heep Heep Hurrrrray Mirabelle. Long Life and Prosperity.
By Josephine Monger
Josephine Monger holds a BSW in social work from the Stella Maris Polytechnic, the Founder of the Elections & Us Project, a 2017 Humphrey Fellowship finalist, a YALI RLC Nigeria N2 Cohort participant, a YALI Elections TechCamp Ghana 2016 participant and currently working as a project associate at the United Nations Development Programme-Liberia.
Read more about Josephine here