2016 was a beautiful year. I had my own fair share of experiences and several things left me in awe. So, when I got the invite to write a round-up of lessons learned in 2016, I thought really hard for days what to put down. That wasn't because I learned no lessons during the year or because I was oblivious of all that happened to me but because I tried to think of a way to translate these experiences into lessons I should learn from. Well, finally, I've been able to come up with these two important life lessons 2016 taught me.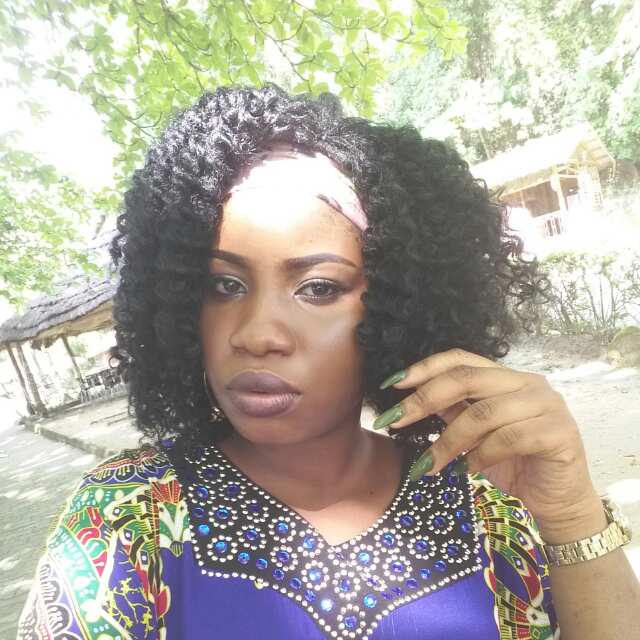 GRATITUDE:
Often times, we (especially young people) get lost in our endless wants and desires that we begin to lose touch with the things we have and should be thankful for. All my life, I heard sermons and people talk about gratitude, appreciation, contentment, etc and even though I admired all these as worthy virtues one ought to imbibe, I still found it difficult to understand what these really meant, until recently.
Sometime in June 2016, I was in Oyigbo, a small community on the outskirts of Port-Harcourt. I was there for about two months and although not an entirely rural area, the area I lived served as home to several local peasants, petty traders and market women. I made a few friends around and one was a girl about my age. Ifeoma.
At about that time, I was always whining and complaining about how silly I thought my BlackBerry Z3 smartphone was; about how slowly the apps worked; about how tired I was of it and how badly I thought I needed another one. One evening, Ifeoma came by the house to say hi and as usual, I complained about everything. About my phone, about how tattered I thought my hair looked, about how broke I was, etc. She only sat and stared at me with a bland expression on her face. The only thing that came out of her mouth afterward was "You're lucky oh". For a few seconds, I wondered why she'd say a thing like that. She then reached into her pocket and waved a tiny Tecno phone tied with yellow and red rubber bands in my face. She went on to tell me about how lucky she thought I was to have had an education, not having to sit under an umbrella with holes in it selling fufu at the open market everyday, and also having parents who called me almost everyday to know how well I was faring.
That day we had really deep conversations and I was amazed at how she always managed to stay very happy despite all the odds she faced daily and it was at that point that I began to see life from an entirely different angle. For me at that time, having an education, having parents who support me and being able to access basic necessities were very normal but then, for some others, those things aren't. We forget to be appreciative of the things we have and become oblivious to the fact that many yearn to have a feel of all that we take for granted. Afterward, though very difficult initially, I learned not to complain about the things I had no control over and to be appreciative of everything that came my way. Doing so, I became happier, I worried less, and things began to happen better than I expected.
BELIEVE / TRUST IN YOUR ABILITIES :
I can't overemphasize how important this is in our lives- especially as youths. Although I may not be able to relay all my experiences here, but I've come to realize that to achieve anything no matter how big or small, trusting in yourself is key. Sometime in 2016, I found myself in a 'class' made up majorly of lawyers, doctors, professionals with budding careers in the non-profit sector, etc. I remember having that feeling of not being qualified to be there and since it was an interactive session there was nothing I could possibly say that would sound as intelligent as the contributions the others would make. But somehow, I was able to crawl out of my shell and soon found myself in a debate about Gender and Gender roles in the society. Surprisingly, after everything, two men approached me talking about how much they enjoyed the conversations we all had and how intelligent they thought my argument was. Of course, I was blown because that was the least I expected.
So, the thing is, In whatever we set our minds to do, trusting in ourselves and our abilities is the first step to achieving our goals. Nothing kills a dream more than self-doubt; it's like a thorn that chokes the life out of our dreams, desires, and ambitions.
As 2017 gradually goes by, imbibing the habit of appreciation/gratitude and believing in oneself would not only catapult your dreams but serve as a push towards achieving set goals.
I wish us all a blissful 2017.
Amaka Ekezie holds a degree in International Relations from the University of Calabar. She's an aspiring writer who loves to read and she boasts of a firm belief in God, in books, in chocolates and of course, in everything beautiful.