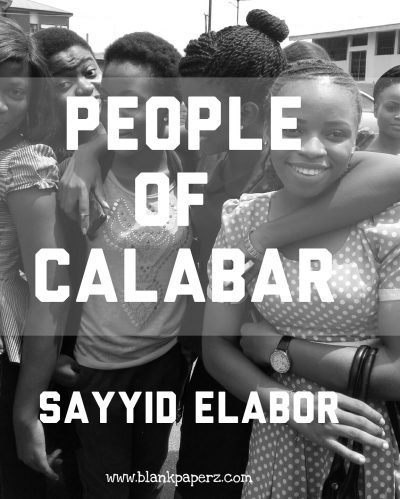 Abdul is my classmate and he's one of the few Muslims in the department. I had chased him around a lot for a story and was finally able to lock him down after class. Naturally, I was expecting to get something about the prejudice he may have encountered or something similar…
"When I get into a relationship with a girl, I always want to know about her: Her aspirations, her family, her experiences, you know, to build trust. Well, this my girlfriend told me how she lost her virginity. She was in her JSS2-JSS3 then in the village. Her dad was a banker who worked in town during the week and returned only on weekends. Her mum was a trader in the market. Because of this, her mum left the keys to the house with their neighbour. It became normal practice to always stop by after school to obtain the keys at the neighbour's house. On this particular day, she stopped by as usual to get the keys. The neighbour's son offered her food which she ate without any suspicion. She said she slept shortly afterwards and when she woke up, discovered she had been defiled."
Now my heart is heavy. This is the sort of thing that's portrayed in Nigerian Home Videos but I never knew any victim till now.
"She kept this truth to herself and grew up with it. We met at ABU, Zaria and became a couple soon after. We dated for a very long time and became best friends and lovers. She was the perfect woman but woe befell me during her final year. I had gotten admission to study Medicine in Calabar and she was about to graduate. It was time to face reality that she wouldn't be able to wait for me forever before we get married. Sadly, we let go. She eventually found love with another guy who was a doctor"
We both laugh at the irony at this point. I ask if he knows the guy's name and he replies,
"How do you expect me to remember the name of the guy who stole my girl?"
"As they were getting deeper, he then asked the question on how she lost her virginity. At this point, she places a phone call to me panicking and asking if she should tell him. In as much as I would have wanted them to break up, I still wanted her happiness more so I urged her to divulge. A few months later, when I'm back to Kaduna, she comes to my house to tell me they're getting married. When I asked her how it went with the question, she becomes hysterical. She eventually told him how she was defiled but he surprised her when he revealed he knew about that episode. Apparently, his friend was the perpetrator and he wanted to see if his potential bride could trust him enough."
This story looks like a well detailed script; unbelievable but true. I then ask about her current welfare now and he replies jokingly "The foolish girl has 2 children now and she named the first one after me. My middle name."
By Sayyid Elabor
About People of Calabar
People of Calabar is a personal project of Sayyid Elabor. He believes everyone has a story to tell. So he runs, jumps, and sprints around Cali town, getting random people to share their stories with him.
Everyone always has an interesting, funny or inspiring story to tell. Your story could be someone's motivation.