Continued from Last week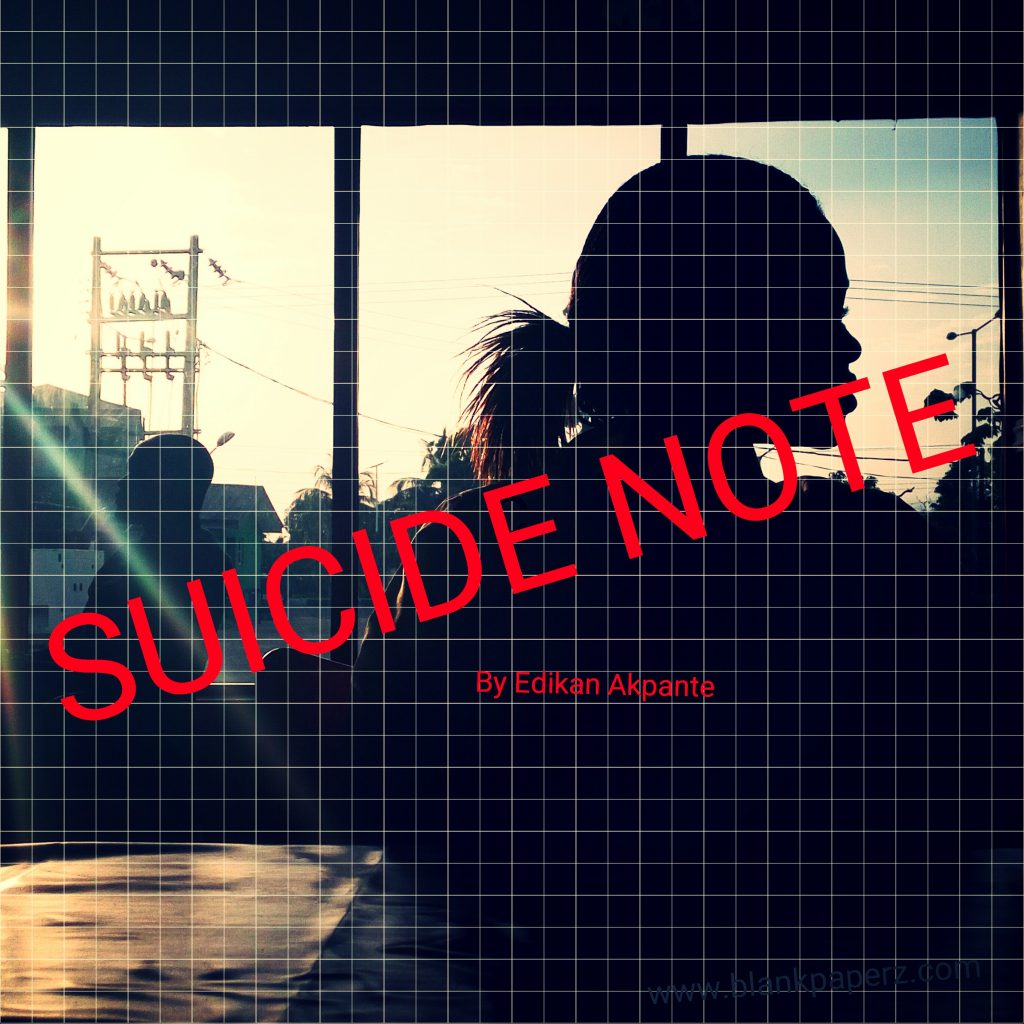 It all started when the man from my mother's community became the governor of the state. We were all so happy about it. At least light was about to shine forth in our community. The government had found its way to our backyard. My mother and her sisters were asked to make a request by the governor's brother who was their family friend. While my mother's sisters requested for cars and all the glamour of life, my mother requested that he sponsored my education. But he had asked my mother out in her youthful days, a request that mum had turned down, back then.
"Before I sponsor your daughter, you have to consider that request I made to you many years ago," he had told my mother, when she had decided to call him after many weeks of waiting for actions to be taken as she had requested, since her sisters had long been granted their own wishes.
"Over my dead body!" my mother exclaimed aloud. She went on to tell me the ultimatum he placed for her request to be granted, and I listened in my own quiet way. But my mind was busy thinking so many thoughts; wondering why men who have the opportunities in our countries would not want to help others unless they get something in return. So the request and offer disappeared into thin air. My mother wasn't working and my father shouldered all the burdens in my home.
Soon, my mother was introduced to another man in the governor's lineage by her sister; he was the husband to the governor's sister and from the family which my mother's sister was married into. He was also one of the big men in the state. I don't know my mother's relationship with him and even if I know, I don't want to think about it. I don't even want to think of thinking such thoughts. But anyway, I think I still think about the whole crap no matter how I tell myself that I'm nonchalant. It seems my brain and minds are very stubborn and don't want to cooperate with its owner. But you know why? It is because he is also my lover! I'm writing this part with pains in my heart. I know you will condemn me, that you will be shocked by this, because I'm not that angel you had always thought me to be. I lived under the camouflage of a devoted church worker. I guess you are so ashamed of me right now, right? But I am so sorry. Everyone desires my body, yes, everyone! No one to love me for me. No one will understand how painful that sounds, all you will do right now is to criticize, judge and condemn me, sentence me to death by hanging. But I've saved you all that stress already. Funny enough, it seems God is also ashamed of me and has turned his face away from someone like me. Oh yes, I deserve it, I fornicate with a man that is older than my own father, a man my mother is probably committing adultery with. At least now that I've spilled the beans, I'm free. You people can just kill my body hanging over here. So that I could die a second death. Or don't you think that I deserve more than just one? Lizzy, don't you think that I deserve to be strangled all over again? Anyway, never mind, because I won't even get to hear that reply or see that sneer.
My life was so peaceful or so they thought, because I had never stopped thinking. Had always been thinking even as a child in the nursery school. From the way the aunties in school often maltreated me because they saw me as that proud little princess that insults her elders because it's her father's school. Oh! Lizzy do you know that when you are perceived to be at the top, people will automatically see you as a snob who looks down on others? Even when you aren't doing that. Therefore they position their minds and set out to treat your fuckup first. Before your innocent self tries to figure out where you went wrong. As a child, I just had to quietly endure these maltreatments in school and from neighbors who thought my life was perfect.
Lizzy, what a world of confusion! The earth is full of confusion. Well, do you know that my father's sisters maltreated my mother in her own husband's house? I know you will say it is the African culture, where women tend to suffer a lot in marriages. I guess you know the numerous causes of these maltreatments and that the most popular cause of this is childlessness. But in this case, my mother wasn't barren. She gave birth, to many male children which are the most preferred gender even in this 21st century. But if you check it out, the girl-child is the one child who brings much wealth to the family and at a faster rate. But an African parent will still have to sponsor his male child even after he might have started his own family. My grandfather would always say;
"you see, these people would be the ones to carry my name to next generation and many more generations to come"
"But grandpa", I replied on one of these many talks about the importance of male children.
"You say that these people are to carry your name to the next generation and probably nextest and nextests generations. But why is it that they aren't even answering your name right now, but that of your forefathers".
"Get away from here!" he ordered.
"Saucy little brat. You are not just like your mother. Insolent thing!! Our people say that the young Nsukakara tree will grow to have shape like old mother tree from where it was taken from."
To Be Contd. Next Week, Same Time, Same Blankpaperz.
Written by Edikan Akpante
About Edikan
My name is Edikan Imo Akpante. A student of English and literary studies department, University of Calabar, Calabar. I love telling stories. I believe that through reading a story, one can see oneself in the characters and get to understand oneself better and why he or she acts the way s/he does.