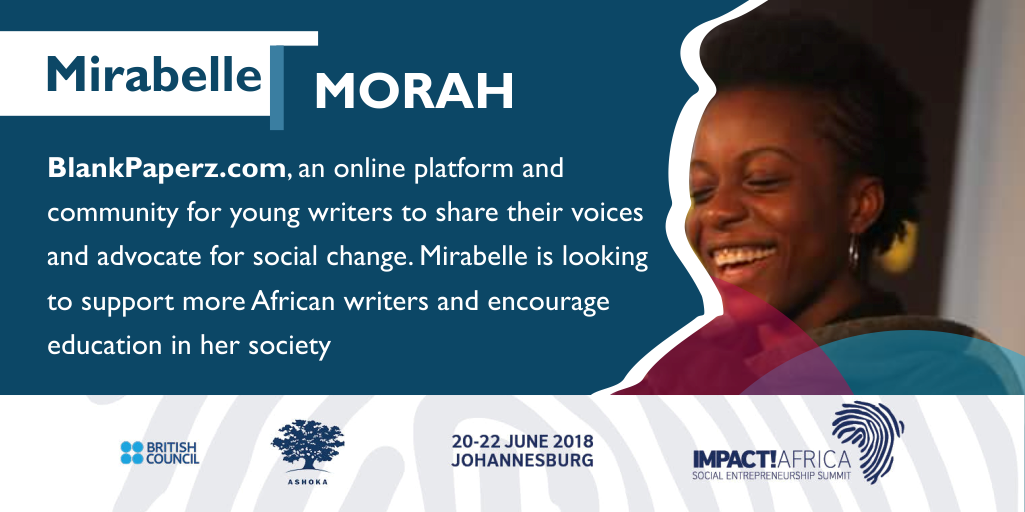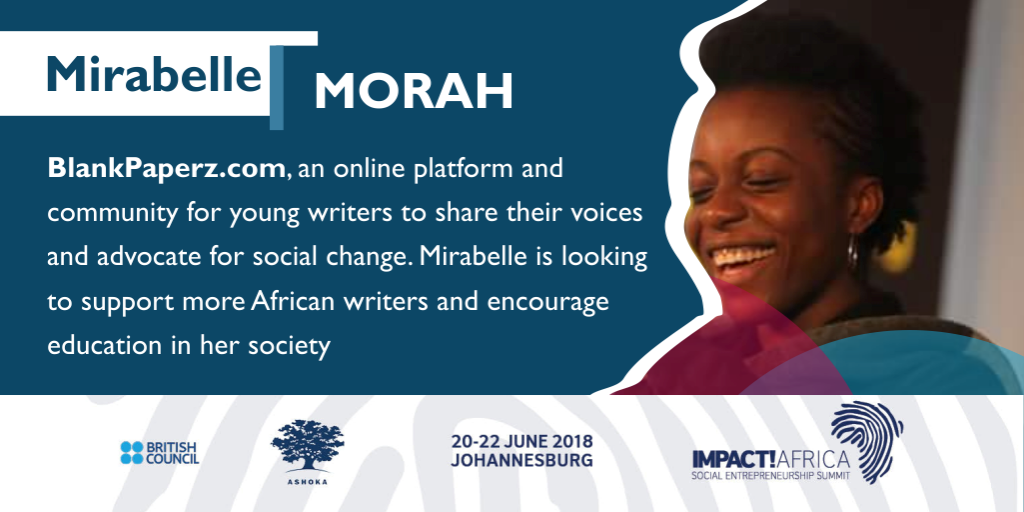 Mirabelle Morah, our Editor represents BlankPaperz in South Africa as an Ashoka Africa Youth Champion. During the summit, Mirabelle alongside Catherine Peter, Chairman of One Young World Africa, facilitated a parallel session on the topic, A Future for Youth; asking fellow participants about their opinions on formal education in Africa and how formal education affects youth employability. "A good attitude and a great learning spirit, these two things go beyond formal education and are important skills or values every youth should have," said Mirabelle.
IMPACT! AFRICA is a mobilizing summit organized by the British Council and Ashoka, which aims to accelerate innovative solutions to Africa's most pressing challenges by inspiring, supporting, and connecting leading social entrepreneurs and key ecosystem players across countries, organizations, and sectors – such as policy, social investment, business, and education.
See more images and videos below.